GCH Network Newsletter
Communities On the Water & the Golf Course
Vol. 16 No. 1,192 July 14, 2017 Circ. 15,000
TODAY'S HEADLINES
* Getaways – Free Golf at Reynolds Lake Oconee
* What's Going On At… Concert at Palmetto Bluff, Farmers' Market at Woodside

Homes for Sale This Week on Golf Course Home
> Osprey Cove, GA Waterview 5BR, $389,900
> Daniel Island, SC 4BR, Gourmet Kitchen, $686,900
> Treasure Lake, PA New Construction 3BR, $395,000
WHAT'S TRENDING ON GOLF COURSE HOME
> New Community: Indian River Colony Club, FL
> Sea Pines Summer Golf, Mtn Falls Music & More
> Court Tennis Comes to Daniel Island, SC
> Your Itinerary: Hilton Head Island Golf Trip
GETAWAYS & STAY 'n' PLAYS
Reynolds Deal Includes Free Golf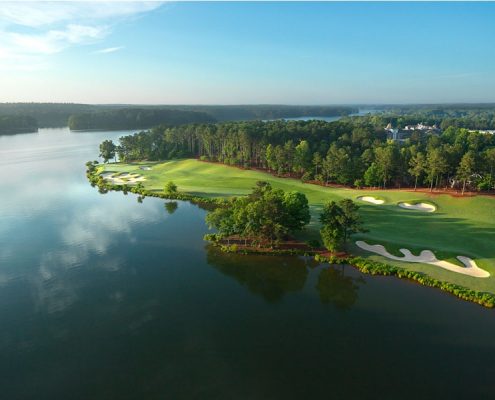 Reynolds Lake Oconee, GA: Promo includes free golf.
> Reynolds Lake Oconee, Greensboro, GA  is bringing back its popular "First Round's On Us" promotion for summertime golf visitors. Now through Sept. 30, enjoy a round of golf at no charge on the day of arrival when you book a one- to three-night in a spacious private cottage.
The package includes complimentary golf on day of arrival (after 12 noon EDT), choice of cottage for one to three nights, breakfast daily, plus same-course same-day unlimited golf on Oconee, Great Waters, National, Landing and Preserve courses. Pricing is from $249 per person, per night (minimum two people per cottage).  Send me more information about Reynolds Lake Oconee!
WHAT'S GOING ON AT…
Palmetto Bluff Benefit Concert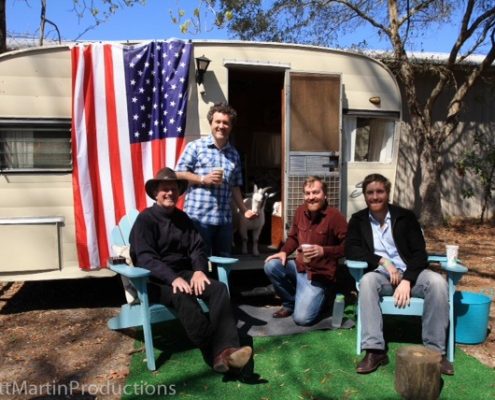 Palmetto Bluff, SC: Local band performs July 25.

> Palmetto Bluff, Bluffton SC continues its popular Summer Concert Series on Tue., July 25 when it welcomes local band The Bushels to the village green of the community's new Moreland Village neighborhood. Fee to enter is $25 per car. Gates open at 5 p.m., and shows start at 6:30 p.m.
Food and beverage will be available for purchase and if you're bringing your own picnic, bring only hand-held coolers and/or bags are permitted. Proceeds benefit Family Promise, a local nonprofit organization that provides temporary shelter, family stability and permanent housing solutions for homeless families with children.  Send me more information about Palmetto Bluff!
Woodside Farmers' Market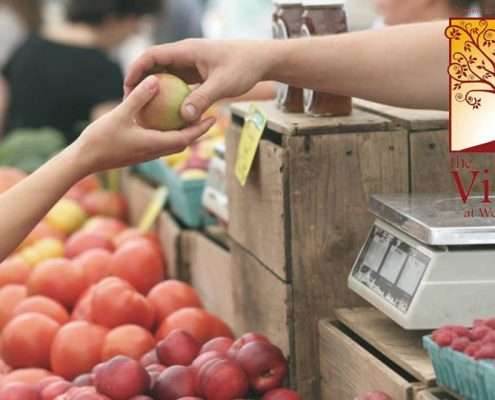 Woodside, SC: Farmers' market returns July 20.
> Woodside, Aiken SC residents are looking forward to an upcoming gathering of the Aiken Farmers' Market, happening Thur., July 20 from 8 a.m. to 12 noon. Listed on the Aiken Historic Register, the Farmers Market sells fresh produce including corn, tomatoes, beans, fruit, baked goods, and local meats and cheeses.
Goods are displayed on tables built by farmers and families of Aiken County over 50 years ago. The Market, now as then, is a place where produce is sold and conversation and recipes are shared with friends, old and new. Send me more information about Woodside!
Save
Save