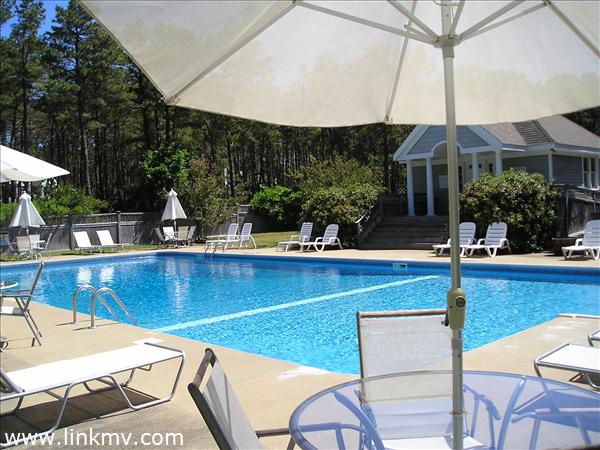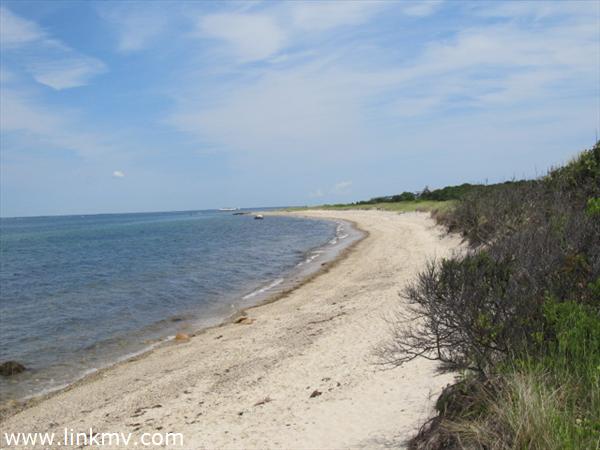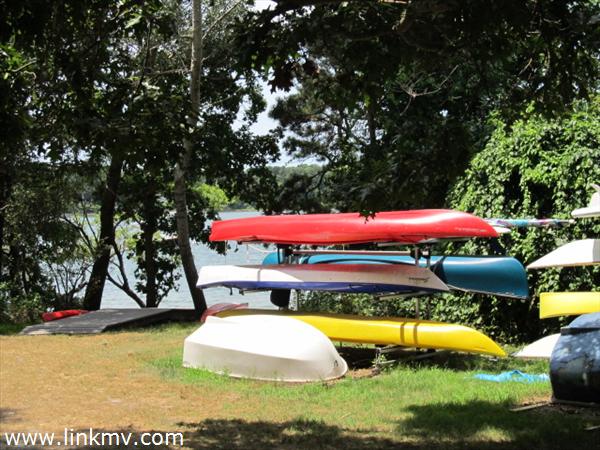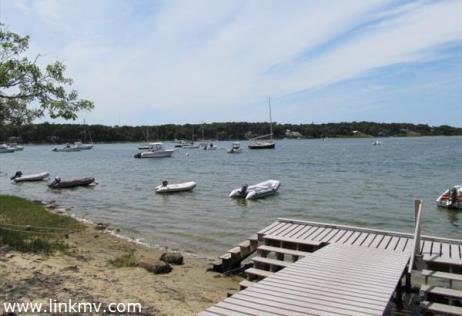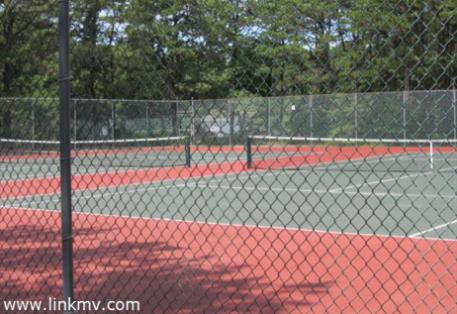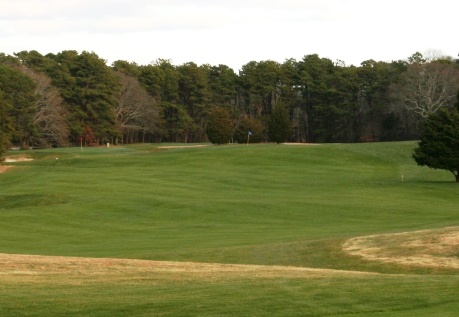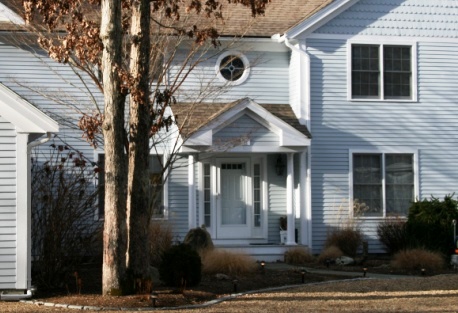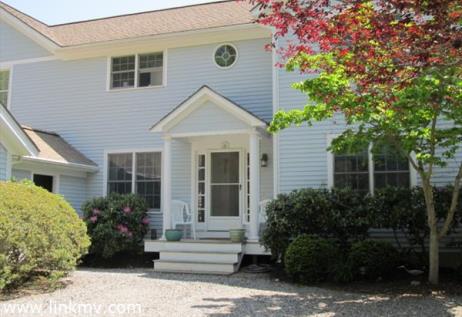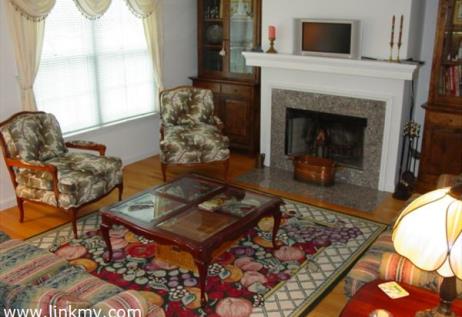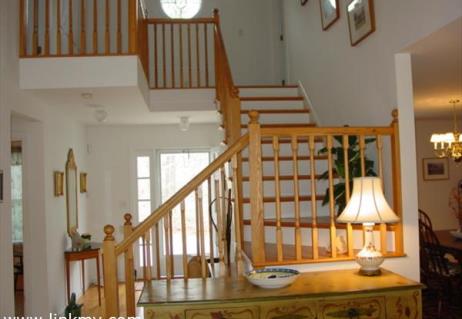 Tashmoo Woods is a private community set on more than 100 acres next to Mink Meadows Golf Club in Vineyard Haven on the island of Martha's Vineyard. It is sited on the edge of Lake Tashmoo from which you can take your boat directly out into Vineyard Sound and the Atlantic.
Close to Beach & Town
Tashmoo Woods is a special place where you and your family can create memorable island vacations and celebrate special occasions that will last a lifetime and generations to come. A North Shore association beach, four tennis courts and swimming pool along with a kayak/canoe launch on Lake Tashmoo provide opportunities for summer fun and memories.
Tashmoo Woods features 54 townhouse-style condominiums and 20 single-family homes. Directly across from the community entrance is the 92-acre preserve called West Chop Woods.
Residents have a quick 3-minute drive to Vineyard Haven where there are multiple restaurants, including the famous Black Dog Tavern and Bakery, movie theaters, supermarkets, hardware store, boutiques, galleries and more.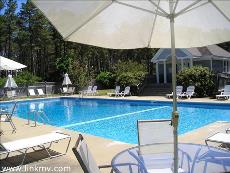 The community pool is one of several amenities.
Golf, Beach & More
Tashmoo Woods has its own walking trails which take you through the property and down to picturesque Lake Tashmoo. Many sail and power boats are moored on the lake which has direct access out into Vineyard Sound and the Atlantic Ocean.
Tashmoo Woods is located directly adjacent to Mink Meadows Golf Club, a nine-hole, semi-private course. It was designed and constructed in 1936 by Wayne Stiles and enjoys a wide and loyal following. Non-members can make tee times two days in advance.
Measuring 3,078 yards on the front nine and 3,139 on the back, the course challenges golfers with its rolling terrain and rewards them equally with ocean views over Vineyard Sound to Woods Hole and the Elizabeth Islands.
Mink Meadows also features Osprey and hawks that regularly nest in the woods bordering the course. Deer and other wildlife sightings are a common occurrence.
For real estate information and pricing, see the real estate section below.
Save
Real Estate
Tashmoo Woods features 54 townhouse-style condominiums and 20 single-family homes which tend to stay within families for generations. Usually anywhere from two to six properties are available at any given time. Due to their scarcity, properties for sale usually don't last long.
54 townhouse-style condominiums
20 single-family homes
Featured Listing
Click here to view featured listing
Amenities
Lake Tashmoo with moorings for sail and power boats

Direct access out into Vineyard Sound and the Atlantic Ocean
Small boat landing/dock

Walking trails
Private association beach
Four tennis courts (hard surface)
Swimming pool
Nearby Golf

Mink Meadows Golf Club is adjacent to Tashmoo Woods
Nine-hole, semi-private course
Non-members can make tee times two days in advance
Front nine, 3,078 yards, back nine 3,139 yards

Community entrance directly across from 92-acre nature preserve, West Chop Woods
1 mile to Vineyard Haven and its shops, movie theaters, boutiques, art galleries
Area
Martha's Vineyard
The island of Martha's Vineyard is seven miles east of Cape Cod and just over 90 miles southeast of Boston, Mass. The island has a total land area of 100 square miles and measure nine miles wide and 23 miles long at its furthest points. The island's tidal shoreline extends for 124.6 miles.
The island has a long history of being a favorite retreat for writers, artists, musicians, politicians, movie stars, journalists and celebrities. Presidents Bill Clinton and Barack Obama, who both share a love of golf and island life, have summered here with their families.
Family Focus
Family is a major focus on the Vineyard, where once discovered, becomes a treasured place that is returned to year after year by succeeding generations.
Family oriented clubs such as the West Chop Club, Vineyard Haven Yacht Club, Edgartown Yacht Club, Mink Meadows Golf Club, Field Club, Vineyard Golf Club and others feature multiple programs that encourage the generations to interact and enjoy activities and each other.
Tennis and Sailing
Tennis and sailing are important pursuits for families here who participate in sailing and tennis programs for ages 6 to adult.
Both the Vineyard Haven Yacht Club and Edgartown Yacht Club are renowned for the world-class sailors they produce year after year. In Vineyard Haven, the Holmes Hole Sailing Association holds races twice a week throughout the summer and fall where all classes of sailboats and sailors compete using a carefully crafted handicap system. Major races during the year include the Around the Island Race, Vineyard Cup and Moffet Race.
Culture and the arts are popular on Martha's Vineyard. Here playhouses, theaters and outdoor performance venues host plays, music and art exhibitions in which celebrities, summer visitors and islanders perform together and enjoy the scene.
Other popular island pursuits are nature walks and preserves, water sports and fishing, fine dining, and of course, relaxing on the island's world-famous beaches.
Vineyard Haven
Tashmoo Woods is located just a mile outside of Vineyard Haven. Also known as Tisbury, Vineyard Haven is the largest of island's six towns and one of the main points of entry to the island by ferry. Oak Bluffs is the other major town with ferries going to and from the mainland.
Main Street Vineyard Haven is lined with quaint shops, while the waterfront features several boatyards and restaurants, including the famous Black Dog Tavern. There is a public dock in Owen Park where transient boaters can rent moorings.
The Vineyard Playhouse, Katherine Cornell Theater and Martha's Vineyard Hebrew Center are all located in the town and are active with performances and activities year round.
Nearest Airport
Martha's Vineyard Airport, 12 minutes
Location Map
Click here to get directions
http://www.golfcoursehome.com/wp-content/uploads/2013/04/pool.jpg
450
600
David Lott
http://www.golfcoursehome.com/wp-content/uploads/2013/01/GCH-Real-Estate.png
David Lott
2013-04-03 15:55:12
2017-03-26 14:37:28
Tashmoo Woods