GCH Network Newsletter
Communities On the Water & the Golf Course
Vol. 16, No. 1,176    February 14, 2017    Circ. 15,000
TODAY'S HEADLINES
* Florida Homes for Sale
* Virginia Homes for Sale
* North Carolina Homes for Sale
* South Carolina Homes for Sale
* Getaways & Stay 'n' Plays – Red Ledges Winter Adventure

* Community News & Updates … Sailfish Point Award
* What's Going On At… Fiddler's Creek Home Tour

NOW TRENDING ON GCH NETWORK
> 21 GCH Courses Nab Golfweeks' 'Best Residential Courses'
> GCH Annual Index of 2016's Most Popular Articles
> An Historic Trend: How Golf Is Giving Way to Natural Amenities
VIRGINIA HOMES FOR SALE
The Virginian Golf Club, Bristol, VA
Asking Price: $1,100,000
Address:  14127 Vineyard Heights, Bristol VA 24202

Bedrooms:  5
Bathrooms: 5
Located in Vineyard Terraces, a newer section of the community, this 4,605-sf Country French-style home has prime views of the 6th and 7th fairways. Send me more about this home in The Virginian!
FLORIDA HOMES FOR SALE
Wycliffe Golf & CC, Wellington, FL
Asking Price: $699,000
Property Address:  4936 Exeter Estate Lane, Wellington FL 33449

Bedrooms:  4
Bathrooms: 4
This well-maintained custom home includes a waterfall pool, atrium screened enclosure with large covered patio area and a fenced backyard. Send me more about this home in Wycliffe!
NORTH CAROLINA HOMES FOR SALE
Connestee Falls, Brevard, NC
Asking Price: $699,000
Address:  221 Ohwanteska Lane, Brevard NC 28712

Bedrooms:  3
Bathrooms: 3.5
This custom-built home which offers inspiring mountain views from its deck, porch and nearly every room, has 4,842 sf of luxury living space. Send me more about this home in Connestee Falls!
SOUTH CAROLINA HOMES FOR SALE
Daniel Island, Charleston, SC
Asking Price: $1,299,990
Property Address:  51 Delahow Street, Charleston SC 29492

Bedrooms:  5
Bathrooms: 5.5
Located in desirable Daniel Island Park, this estate home sits on a corner lot and overlooks Beresford Creek Golf Course. Its exterior features include a front wrap-around porch with golf and lagoon views a rear porch and a rear courtyard. Send me more about this home in Daniel Island!
Kiawah Island, Kiawah Island, SC
Asking Price: $739,000
Address:  47 Cotton Hall, Kiawah Island SC 29455

Bedrooms:  3
Bathrooms: 3.5
There are prime golf and lagoon views from this 2,714-sf home on a quiet street in the Plantation Woods South neighborhood. Send me more about this home in Kiawah Island!
GETAWAYS & STAY 'n' PLAYS
Red Ledges, UT's New Trail/Packages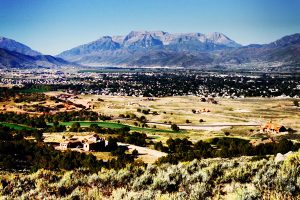 Red Ledges. UT: Take to the trails during visit.
> Red Ledges, Heber City UT  has added a new amenity, the Winter Adventure Trail, to enhance its Discovery Package offerings.
It provides 6 miles of groomed trails to explore by snowshoeing, hiking or cross-country skiing. Winter-season Discovery Packages also include three days/two nights in a luxurious Club Cabin, dinner for two at the Juniper Grill, member privileges to the Swim and Fitness Club and the Cliff Drysdale Tennis Facility and a private tour to introduce you to the Red Ledges community. Discovery Packages start at $695. Send me more information about Red Ledges!
COMMUNITY NEWS AND UPDATES
Sailfish Point, FL Firm Wins Award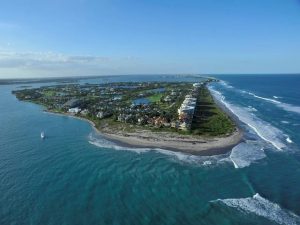 Sailfish Point, FL: Awarded for clubhouse renovation.
> Sailfish Point, Stuart FL recently announced that the architectural firm of Peacock + Lewis won the ASID Hospitality Design Award for its renovation of the Sailfish Point Clubhouse.
Following the award-winning renovation, this 60,000-sf facility has three distinct oceanfront restaurants; The Ocean Room, Terrace Grille and The Beach Club.  A new palate of finishes and colors in these dining spaces reference the beach, ocean, landscaping and blue sky that can be viewed from each of them. Send me more information about Sailfish Point!
WHAT'S GOING ON AT…
Fiddler's Creek, FL Home Tour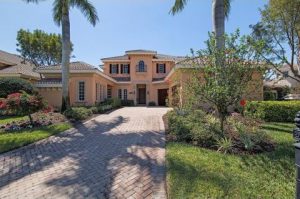 Fiddler's Creek, FL: Tour a variety of decorated homes.
> Fiddler's Creek, Naples, FL is hosting a Coastal Home Tour to show 13 new single-family homes in the Marsh Cove neighborhood. The tour takes place on Sun., Feb. 12 from noon to 3 p.m. and features "coastal-inspired" food and drink plus entertainment.
Decorated models to be viewed include Granada, Santiago and Pontevedra floor plans. They are priced from the $750,000s to $2 million. Ranging in living space from 2,500 sf to 4,000-plus sf, they feature optional elevations and championship golf or water views in Marsh Cove. Send me more information about Fiddler's Creek!
Save
Save
Save
Save
Save
Save