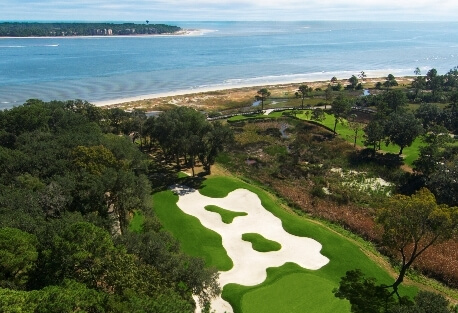 You're Invited–The Haig Point Discovery Package
Haig Point Club, Daufuskie Island SC  invites you to a Discovery Experience weekend.
Your 3-day/2-night weekend includes accommodations at the Strachan Mansion or the 1873 Lighthouse, depending on availability.
These historic properties showcase the beauty and elegance of island life at Haig Point.
Your visit  begins with a private ferry ride from Hilton Head Island. During your stay you can also explore the Haig Point community with a complimentary golf cart.
See all the details of this comprehensive package below. Send me more information about this Haig Point Discovery!
Discovery Package Details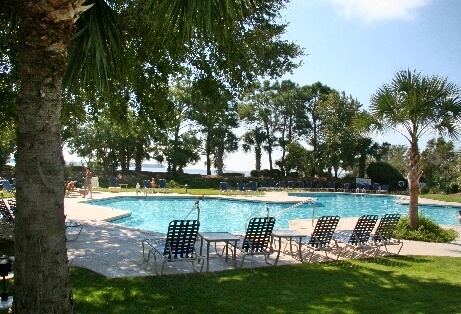 Relax by the pool.
3-day/2-nights
Accommodations at historic Strachan Mansion or 1873 Lighthouse
One round of golf for two
One breakfast for two at the Clubhouse
One lunch for two at the Clubhouse
One dinner for two at the Calibogue Club
Complimentary pass for ferries and water taxis
Complimentary parking at the Embarkation Center
Personal tour of the Haig Point community
Please inquire about current pricing and availability
About Haig Point, SC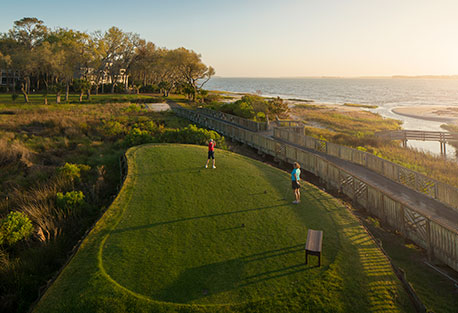 Enjoy stunning views from the golf course along the water.
Haig Point is a serene and nature-loving community set on the sea island of Daufuskie Island, located just off the South Carolina coast between Hilton Head and Savannah, GA.
With 3.5 miles of pristine beachfront, Daufuskie is surrounded by the waters of the Calibogue Sound, the Intracoastal Waterway and the Atlantic Ocean.
Residents and guests drive electric golf carts to the points of interest in and around the community, including the 150-year-old Haig Point Lighthouse, Strachan Mansion and the ruins of 19th-century slave quarters. Send me more information about this Haig Point Discovery!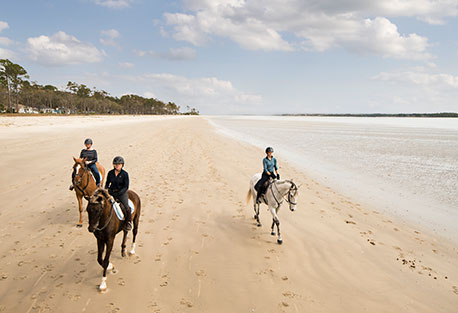 Pick a ride from stables and explore.

The community is home to a Rees Jones Signature golf course, plus the full-length, nine-hole Osprey course. The Haig Point Tennis Center features six Har-Tru courts, including two that are lighted for evening play.
Other amenities at Haig Point include an equestrian center, two restaurants and a community park. Send me more information about this Haig Point Discovery!
Endless Days on the Water
Haig Point is an ideal place for anyone who savors long days on the water. Sailboat races, kayaking and jet skis are constant sights on the waves of Calibogue Sound and the Intracoastal Waterway.
There is a community dock where members and guests may tie up for the day, rent a kayak or fish. Send me more information about this Haig Point Discovery!