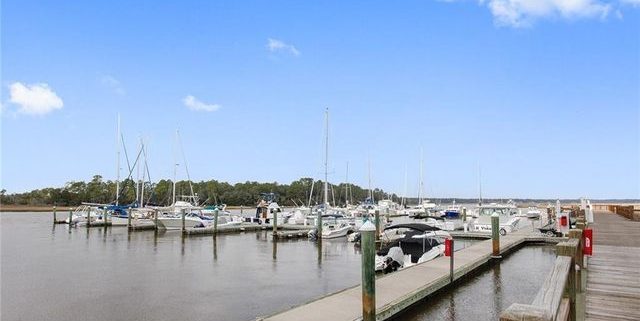 Island Discovery
> The Landings on Skidaway Island, GA presents an Island Discovery package for visitors wishing to experience the community's enviable lifestyle.
Package includes 3 days/two nights' lodging in a well-appointed island home and Guest Club Membership for the duration of your visit.
Then you are treated to full access to the 48,000-sf fitness/wellness facility, pools, tennis courts and four clubhouse restaurants. Play a round of golf per person or take a narrated boat tour for two around the island.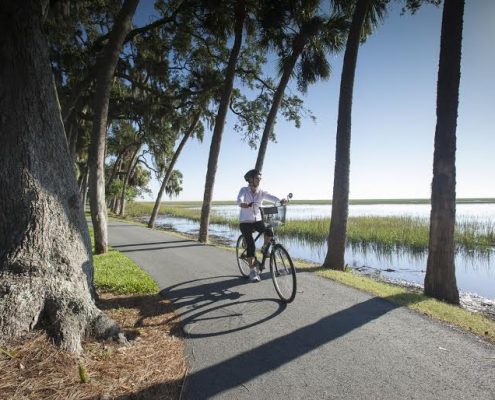 Take a bike around the island and explore.
You can also get a bicycles to explore the island and community and take a personalized tour of The Landings.
A four-day-stay option includes an extra round of golf or a Savannah adventure, plus more time to enjoy the island. Price for 3 days/2 nights is only $349 per couple. Price for 4 days/3 nights is $475 per couple. Send me more about this visit to The Landings!
> More Community Information: The Landings, GA
About The Landings
The Landings on Skidaway Island is a vibrant, premier golf and waterfront community located less than 10 miles south of historic Savannah, Georgia.
Resident facilities in this gated community include two deep-water marinas, 40 miles of walking and biking trails, playgrounds, a Village Library, Skidaway Farms (a community garden), dog park, nature trail and so much more.
The club amenities consist of six championship 18-hole golf courses, 34 tennis courts, five pools (two indoor), four dining clubhouses and an impressive fitness and wellness center with spa services. All golf courses are covered under one membership and all are just a golf cart ride away.  Send me more about this visit to The Landings!
Real Estate Opportunities
Homes at The Landings range in price from $250,000 to more than $2 million. Lots range from patio to full-size and estate lots, offering golf, lagoon, river, wooded and marsh views. Lots at The Landings on Skidaway Island range in price from $70,000 to $400,000. Send me more about this visit to The Landings!