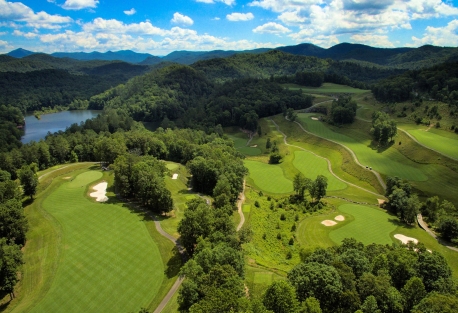 Come visit Waterfall Club and experience its unforgettable location on Lake Burton.
Take advantage of customizable packages that can include the following elements shown below. Send me more information about Stay'n Play at Waterfall!
Visit Waterfall Club Stay'n Play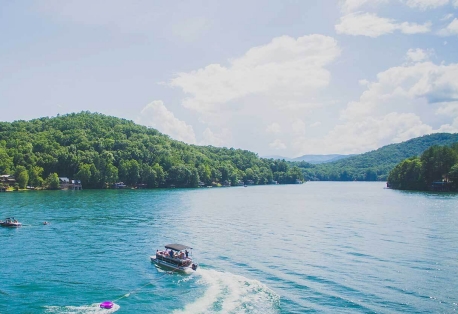 Lake Burton is available for a wide range of water sports.
Accommodations
Golf
Dining
Use of all facilities, including

Spa
Fitness center
Jr. Olympic indoor pool
State-of-the-art gym
Pickleball
Tennis
And much more
Ask about The Lodge Residences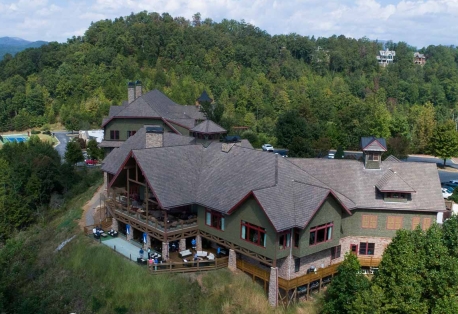 Enjoy distant vistas at The Lodge.
Family and invited guests love the amazing vistas when staying in the residences available at The Lodge–six rooms that can accommodate up to 15 people. Each room is decorated with rustic timber beds, luxurious bedding, a kitchenette, and satellite TV.
Visit Waterfall and have access to all the amenities available at the club, including golf, tennis, fitness, pool, spa, theater, game room, club boat, kayaks, and dining.
If you have more guests and need more overnight accommodations, then take advantage of the new Property Management Program at Waterfall.
Furnished guest houses within the Waterfall community and surrounding lake home are now available for rental to families and corporate or private groups seeking to enjoy the Waterfall experience. Send me more information about Waterfall!
Waterfall–Blue Ridge Golf & More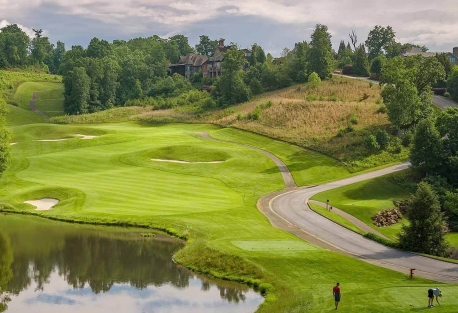 The Scott Pool design is a Georgia "Best of the Best"  layout.
Overlooking the 2,775-acre Lake Burton, The Waterfall Club is a private, gated golf and lake community set within Waterfall at Lake Burton.
The club offers an award-winning mountain golf course by Scott Pool, a wide range of recreational amenities and luxury homes with views of the Blue Ridge Mountains.
Named as one of the five "Best of the Best" private golf courses in Georgia by Georgia Golf News, Waterfall Club's mountain layout features 18 championship holes designed by Scott Pool.
The panoramic views across the course and of Lake Burton will be a major distraction, in addition to the challenging holes confronting you. Send me more information about Waterfall!
Visit Waterfall for Fitness, Pickle Ball & More
A 52,000-square-foot Athletic Center is the place for sports and fitness.
It includes a fitness center, heated Jr Olympic swimming pool, sauna, steam room, whirlpool and indoor sports courts for tennis, pickle ball, and basketball.
The outdoor tennis court, with its stunning Blue Ridge Mountain views, has to vie for the honor of the world's best tennis court views. Send me more information about Waterfall!