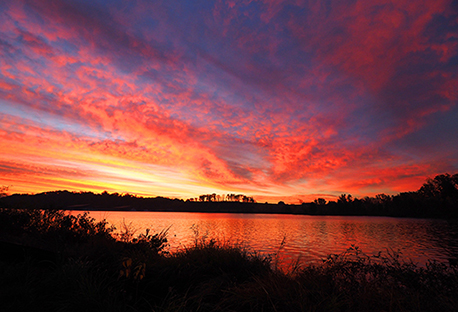 WindRiver Lenoir City, TN, presents the WindRiver Discovery Package so you can tour the community and experiencing its golf and lakefront lifestyle. Package is $249 for two, plus tax, and includes 3 days/two nights lodging at the WindRiver Lakeside Inn.
While a guest at WindRiver, you'll enjoy two-nights accommodations, a private tour of the community and the surrounding area, a round of golf for two or a scenic boat tour of Tellico Lake and VIP access to all community amenities. Send me more information about this Discovery Package!
WindRiver Discovery Package
3 days & 2 nights accommodations at the WindRiver Lakeside Inn
Breakfast for two each morning at the WindRiver Lakeside Inn/Citico's Restaurant & Club
Round of golf for two or scenic boat tour
VIP community access
Private tour of the WindRiver community and the surrounding area
Cost: $249 plus tax
About WindRiver Lenoir City TN
WindRiver, Lenoir City is a private, lakekfront and golf community located in and around Tennessee's finest natural resources. Set on 687 acres along Tellico Lake, WindRiver offers five miles of beautiful shoreline, varied amenities and an active lifestyle that offers something for every member of the family.
Set against a backdrop of the Great Smoky Mountains, WindRiver is only 5 to 10 minutes away from area services. Just outside its gated entrance are the hospitals and shopping of Lenoir City, a bustling suburban community of Knoxville, Tennessee. Send me more information about WindRiver!
World-Class Amenities
WindRiver Harbor serves as the waterfront gateway to the growing WindRiver community, which features an Audubon Signature 18-hole golf course, a private marina and harbor, tennis, miles of walking trails and a community activity and fitness center.
At WindRiver Harbor you will enjoy the incredible natural beauty of Tellico Lake. The lake is part of the Little Tennessee River system which is fed by the  clear streams of the Smoky Mountains. Once you experience a sunset at WindRiver Harbor Marina and the Great Smokies beyond, you will know you have found your place. Send me more information about WindRiver!
Tennessee's First Audobon Signature Course
The WindRiver championship golf course was designed by Jack Nicklaus protégé, Bob Cupp, and is Tennessee's first Audobon Signature Course. It overlooks Tellico Lake and offers five sets of tees and as little, or as much, of a challenge as you desire. WindRiver residents are treated every day to the beautiful natural environment of East Tennessee with its breathtaking panoramic views of the Tennessee foothills and the lake.
WindRiver residents readily acknowledge the community as the premier experience in the Knoxville market. And the combination of the Bob Cupp design, dramatic views and welcoming staff is well matched by the club's "Best in Class" service for all golfers. Send me more information about WindRiver!
Private Marina & Harbor
WindRiver Harbor offers a diverse collection of lake amenities that come with its waterfront access to the developing WindRiver community. The marina is just minutes from Loudon Dam and the restaurants and facilities of nearby marina complexes.
From the WindRiver marina, you can enjoy sightseeing on Tellico Lake, or travel all over the Southeast and eventually to the Gulf of Mexico via the Tennessee–Tombigbee Waterway. Send me more information about WindRiver!