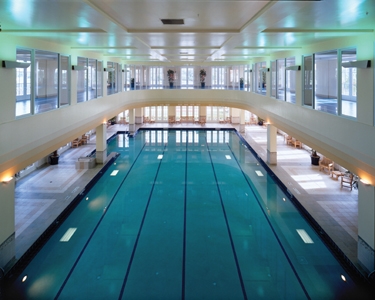 Good Morning!  Florida Discovery Packages and Stay'n Plays are the focus today as the winter season gets into full swing. The Florida Discovery Packages featured below are noted for their affordability and the amenities and lifestyle you are able to sample.
Note also our new Trending Now section where you can see the topics and newsletter issues that are the hottest among our visitors. The Virginian received an especially warm welcome last week. Take a look at this award-winning, private community and see why. —David Lott, Founder/Publisher
GCH Network Newsletter
Communities On the Water & the Golf Course
Vol. 16, No. 1,080     February 2, 2016     Circ. 15,000
FLORIDA DISCOVERY PACKAGES – STAY 'n' PLAYS
* Solivita, Poinciana – Discovery Days, from $149/couple
* Minto Sun City, Tampa – Stay'n Play
* The Islands of River Wilderness, Parrish – Discovery Package
* World Golf Village, St. Augustine – Grand Slam Golf Package

Now Trending on GCH Network
> The Virginian Joins the GCH Network
> North & Central Florida Homes, Hot Trends Shaping Today's Communities
> Special South Florida Homes Issue
> Southern Travel: SC Lowcountry Discovery Visit Packages
> Water View Homes Special Edition, Part I
* Watch for our next issue – Friday, February 5th!
FLORIDA GETAWAYS
SOLIVITA, Poinciana

Solivita, FL: 3 days w/ dining, golf & more.
> Solivita, Poinciana FL continues its popular Discovery Days welcome program, offering 3 days/2 nights with lodging in a furnished guest home.
It's a chance to enjoy complimentary lunch and dinner, cruise one of the country's premier 55-plus communities in your personal golf cart, use all recreational facilities, meet residents and speak with sales staff. Price is $149 plus tax for two people–$199 with golf. Send me more information about Solivita!
WORLD GOLF VILLAGE, St. Augustine

World Golf Village FL: 3-night Grand Slam getaway.
>  World Golf Village, St. Augustine FL presents its Grand Slam Golf Package to visitors, providing exclusive access to the "Gary Player: Grand Slam Success" Hall of Fame exhibition celebrating Player's life and career.
Guests will enjoy 3 nights/2 nights lodging at the Renaissance World Golf Village, 2 rounds of golf on King & Bear and Slammer & Squire along with a 90-Minute Tune Up at the PGA TOUR Golf Academy World Golf Village. Pricing starts at $250 per golfer, per night, based on double occupancy. Send me more information about World Golf Village!
MINTO SUN CITY, Tampa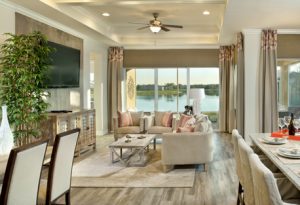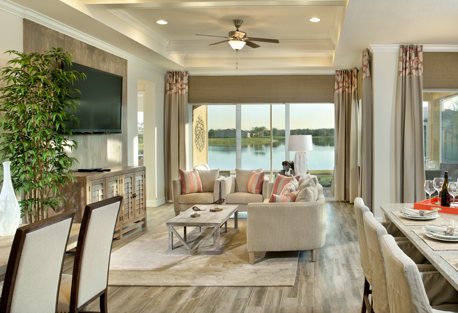 Minto Sun City. FL" Stay in furnished home during getaway.
> Minto Sun City, Tampa FL makes it easy with the Stay & Play Getaway. Tee up a rousing game of golf. Relax beneath a graceful palm tree along a tropical swimming pool. Meet neighbors at the Club.
Plus, you'll stay in a beautiful furnished Minto home, so you'll see first-hand the innovative design, quality construction and included premium features of these impressive residences. Priced at only $99, you can't afford to miss to preview the Florida retirement dream as an honorary resident of Sun City Center. Send me more information about Minto Sun City!
THE ISLANDS OF RIVER WILDERNESS, Parrish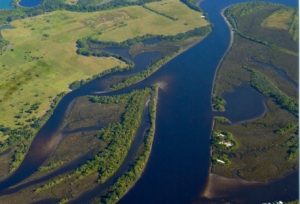 The Islands of River Wilderness FL: Get $1000 back. 
> The Islands of River Wilderness, Parrish FL presents a Discovery Package that includes a tour by land and water of this unique community and its model homes. Golf is available with unlimited access on the day of your visit with reserved tee times and complimentary use of practice facilities.
There is a $50 VlP Rate for golf for two and discounted lodging is also available. For a limited time, if you purchase one of the community's estate homesites you will also receive a $1,000 travel reimbursement.   Send me more information about The Islands of River Wilderness!