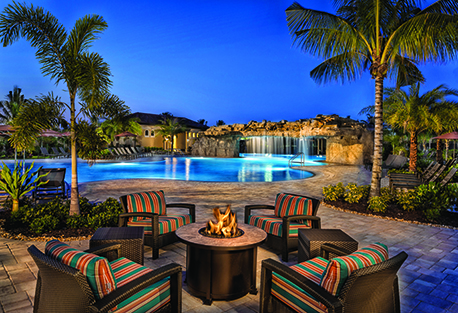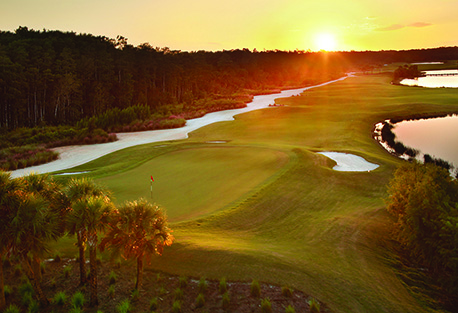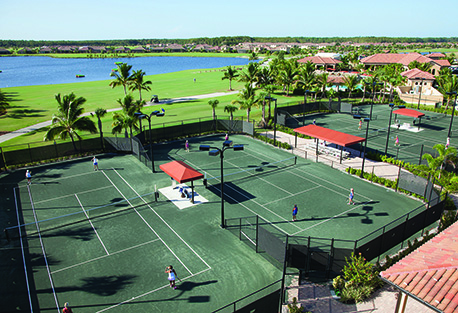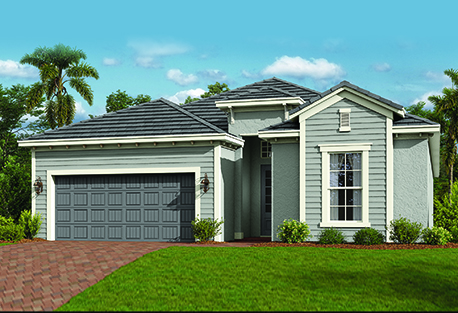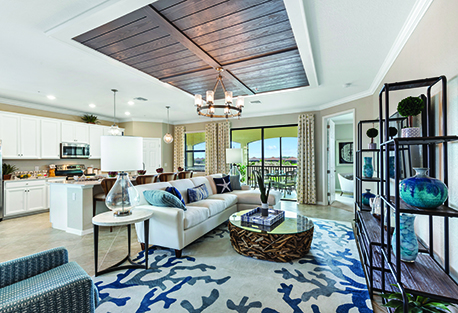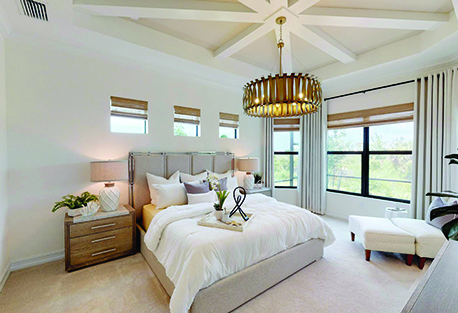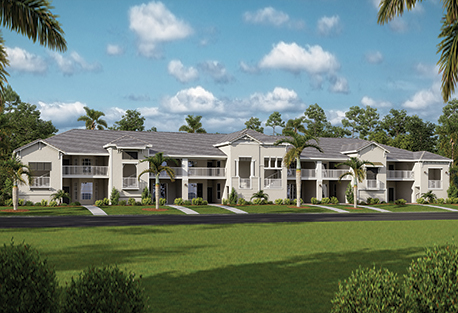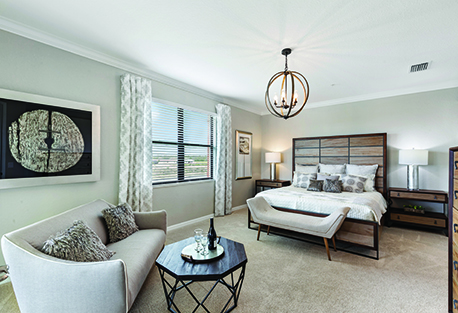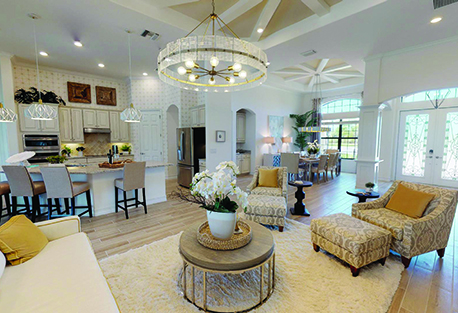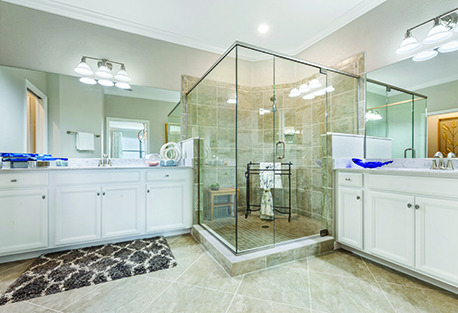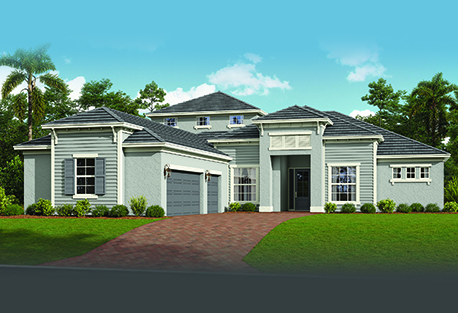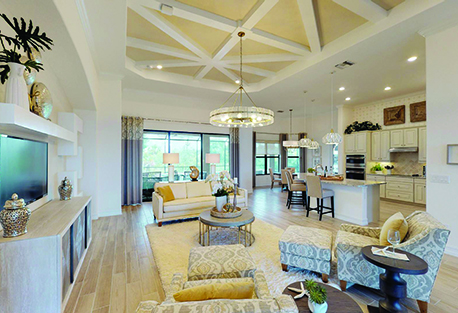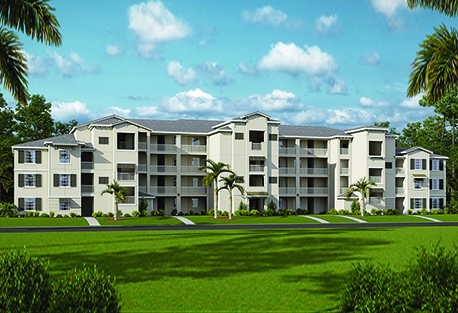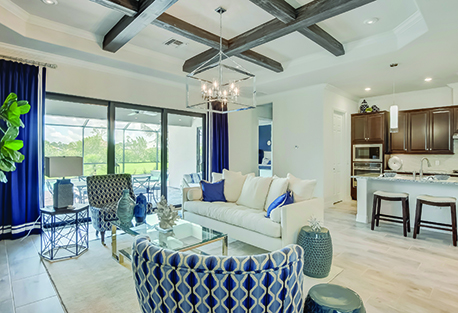 A brand-new golf and country club community is coming soon to one of the most talked about master-planned communities in Southwest Florida– Babcock National. This new golf community is the latest addition announced for Babcock Ranch, famed as the nation's first solar-powered town.
While the amenities of Babcock Ranch are already plentiful, the new Babcock National will center itself around a semi-private golf course designed by Gordon Lewis.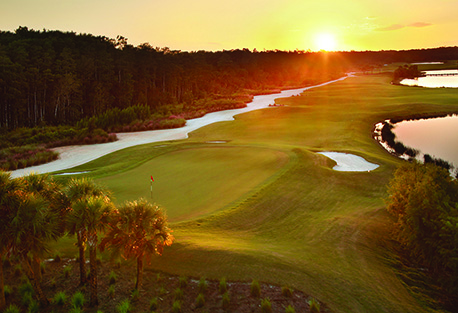 A championship 18 by Gordon Lewis will anchor the community.
The 18-hole course joins a planned clubhouse, tennis center, swimming pool and fitness center on the roster of facilities soon to come online. Send me more information about Babcock National!
Across Lake Babcock–New Homes

Constructed by Lennar, the homes of Babcock National will sit just across Lake Babcock, on the NE side of Founders Square.
Homes here will be priced from the upper-$100,000s, with options to include to include Terrace and Veranda Condominiums, Coach Homes, Executive and Estate single-family homes.

'Everything's Included'® means top-quality appliances.

All of the homes of Babcock National will maintain Lennar's standard of 'Everything's Included'®. For the buyer, this theme means that features commonly offered as upgrades in other homes are standard in the homes of this new community.
From stainless steel appliances to quartz countertops and upscale cabinetry, it's a high-value array. Send me more information about this new golf community!
Babcock National Joins a Growing Community

The new homes of Babcock National join a growing community of neighborhoods going up just northeast of Fort Myers in Babcock Ranch. Already, more than 1,000 new homes have sold in the greater community.
Within Babcock Ranch, guests and the public are always welcome. The open arms extends out from the Founder's Square gathering area which features two restaurants and an ice cream parlor, a lakeside boardwalk area and a band shell for live entertainment.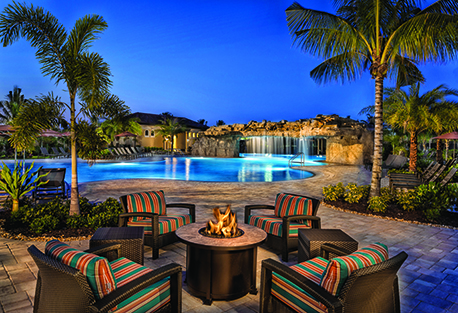 Amenities will include tennis, resort-style pool and much more.
Founders Square also features Curry Creek Outfitters. Gear up for your outdoor adventures here with fishing equipment, t-shirts, hats, sunscreen, kayak rentals and more.
Other amenities include a marketplace, co-working office space, Healthy Life Center and a splash pad fountain. Send me more information about Babcock National!
Real Estate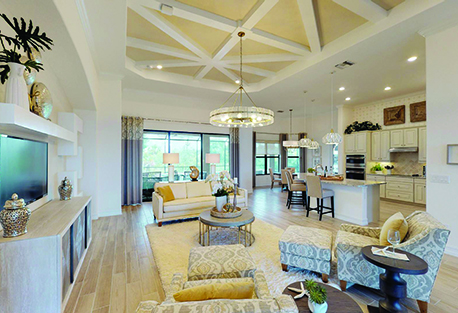 Home styles include Terrace, Veranda, Coach, Executive and Estate Homes
Choose From 18 home designs
Prices start in the upper $100,000s
Terrace Condominiums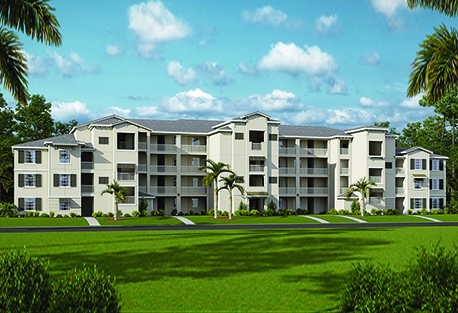 Pricing from $189,999s – $215,999s
Floor plans from 1,120 to 1,301
Veranda Condominiums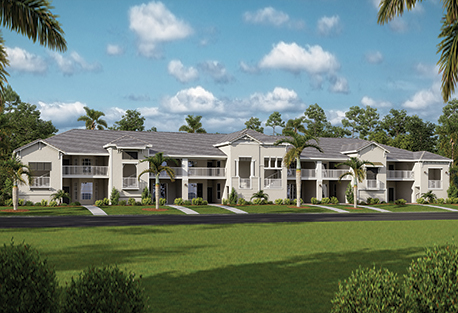 Pricing from $239,999s – $259,999s
Floor plans from 1,355 to 1,569
Executive Homes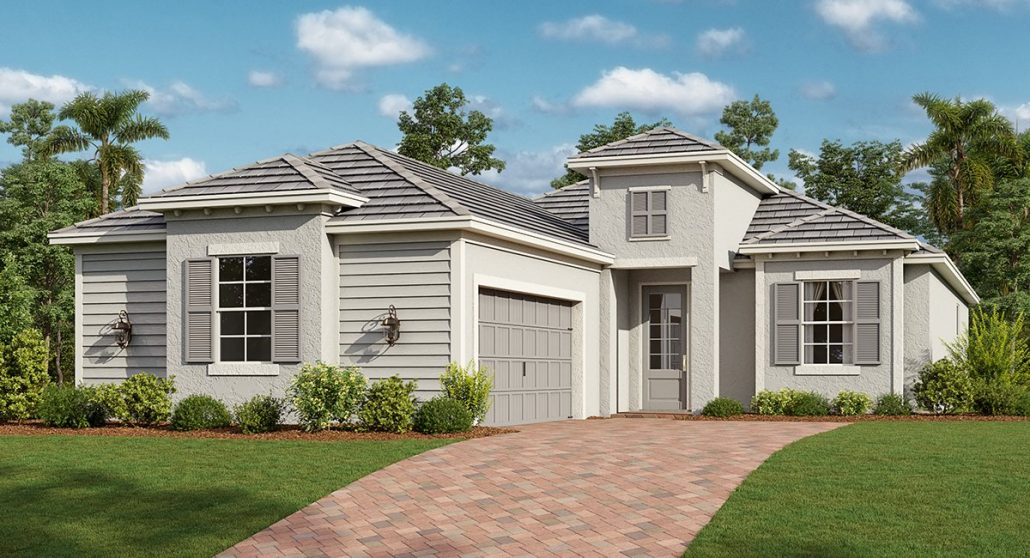 Pricing from $353,999s – $381,999s
Floor plans from 1,850 to 2,247
Estate Homes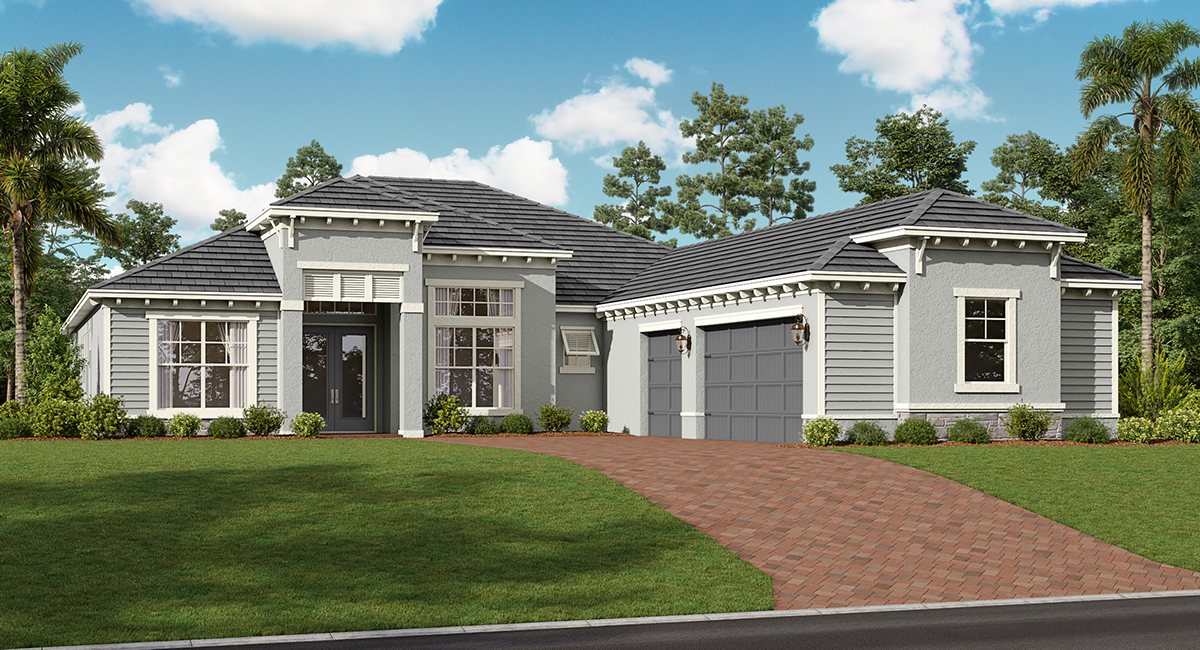 Pricing from $425,999s – $509,999s
Floor plans from 2,395 to 3,473
Amenities
Babcock Ranch Existing Amenities
Two restaurants, ice cream parlor
Dog park
Kid's playground
Fishing, electric boat tours
Hiking trails
Fiber optic internet
Community gardens
Lakeside boardwalk
Curry Creek Outfitters
Band shell for live entertainment
Co-working office space
Healthy Life Center
Splash pad fountain
Future Babcock National Amenities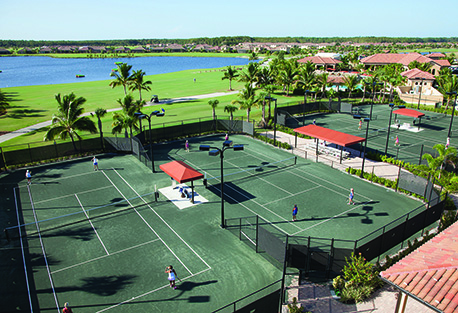 The tennis courts and other amenities are coming soon.
Semi-private, 18-hole golf course designed by Gordon Lewis (expected opening Spring 2020)

Practice range, chipping area, putting green

Clubhouse w/Golf Pro Shop, formal & casual dining
Tennis Center featuring Pro Shop, Har-Tru tennis courts & pickleball
Resort-style swimming pool and spa with Tiki Bar
Sports Club

State-of-the-art fitness center
Aerobics/yoga studio
Spa treatment rooms, nail salon
Area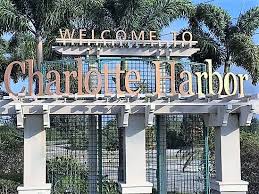 The entrance to Charlotte Harbor.
The historic small town of Punta Gorda lies along the shores of scenic Charlotte Harbor, one of America's largest natural harbors.
Centrally located between Sarasota and Fort Myers, Punta Gorda is within a comfortable driving distance of Tampa, Orlando and Miami.
A favored destination for fisherman, boaters and lovers of Old Florida aesthetics, it features fine restaurants, marinas and a pace of life that people from around the world come to enjoy. Send me more information about Babcock National!
Historic Punta Gorda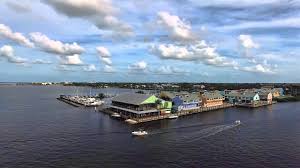 Punta Gorda's Fishermen's Village
Downtown contains the walkable and intriguing neighborhoods of Historic Punta Gorda and Fishermen's Village. The area's unique old-Florida architecture is draws visitors to its quaint, cobbled streets, lined with a myriad of unique shops and eateries.
Historic murals located throughout the downtown depict periods from Punta Gorda's past.
Many of the city's old buildings have survived and are being restored to their former glory, to accommodate art galleries, boutiques and restaurants.
Mixed in with the old are new developments, which have started to spring up around the downtown area. These buildings have been carefully constructed to  maintain the individual beauty of its downtown historical district. Send me more information about Babcock National!
Nearest Airport
Southwest Florida International Airport (RSW) – 25 miles
Punta Gorda Regional Airport (PGD) – 28 miles
Location Map
Click here to get directions