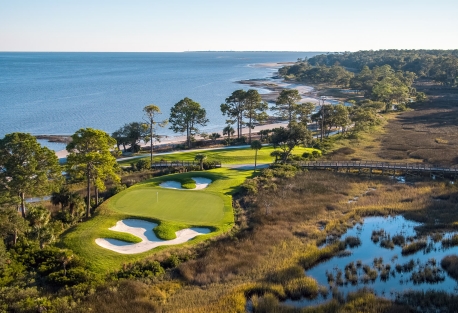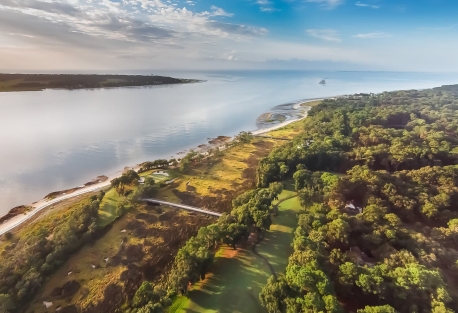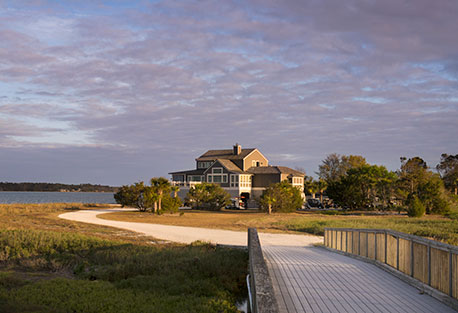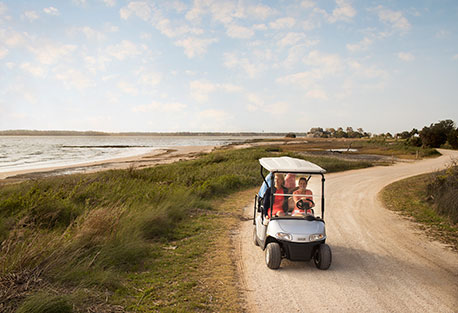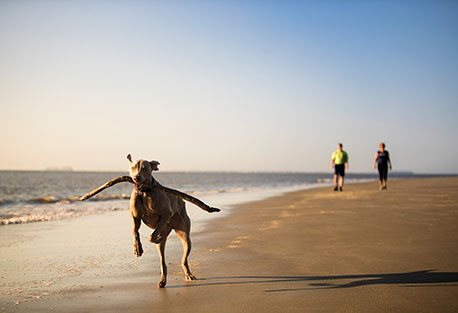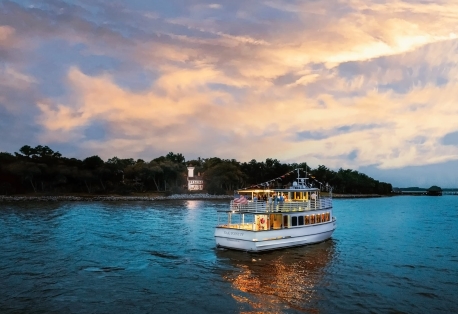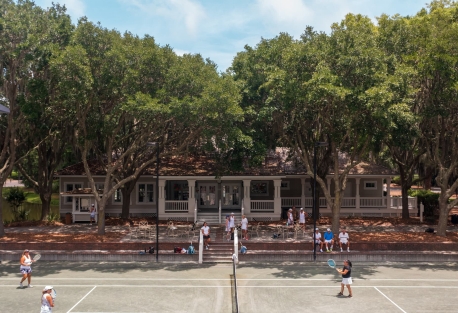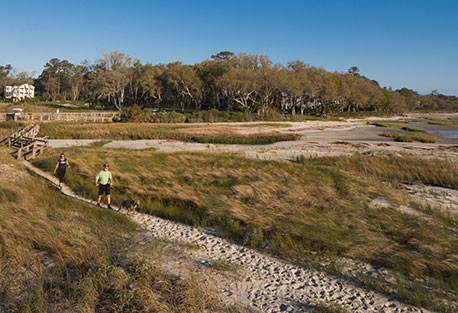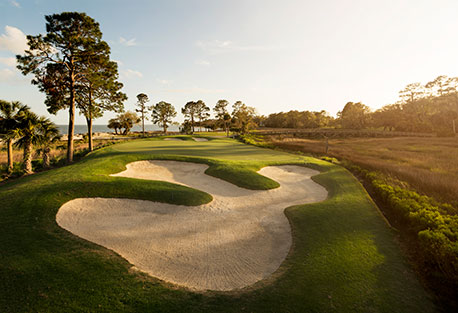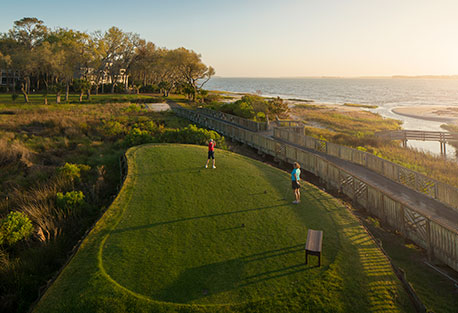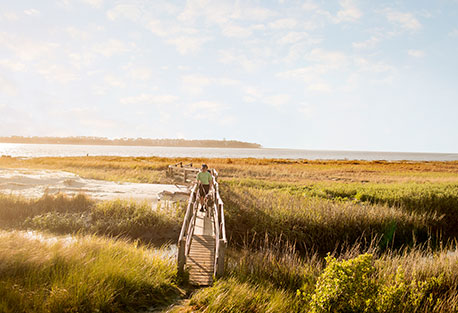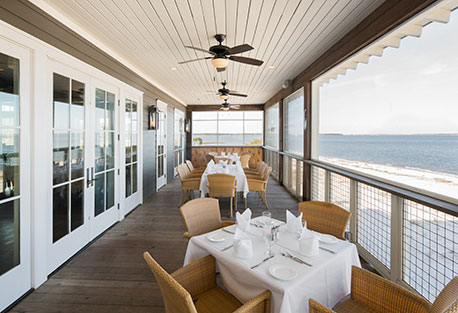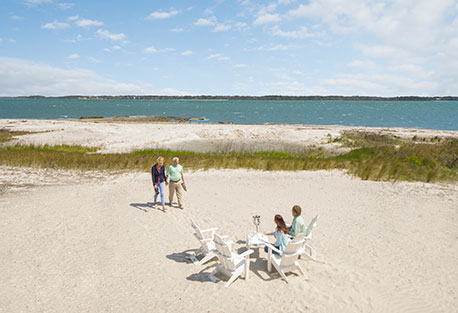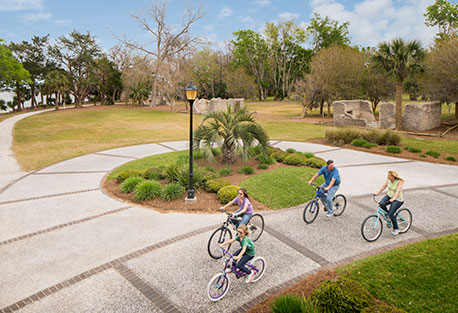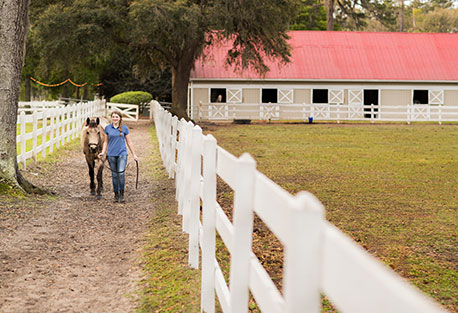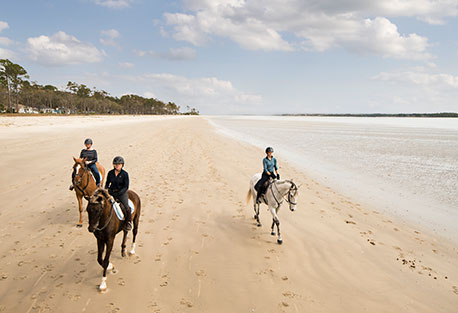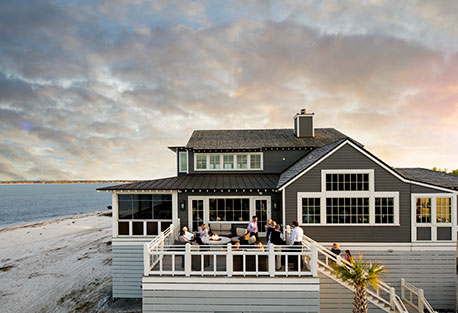 Haig Point is a serene and nature-loving community set on the sea island of Daufuskie Island, located just off the South Carolina coast between Hilton Head and Savannah, GA.
Without a causeway connecting it to the mainland, Daufuskie is accessible only by a private ferry system originating from Hilton Head, creating the ultimate private getaway.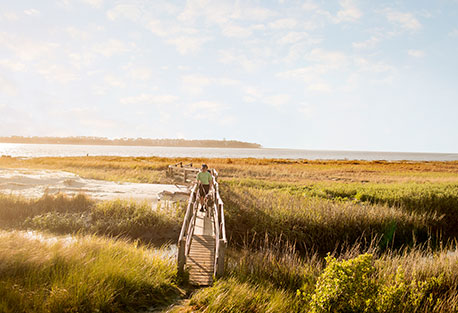 Haig Point is set in a serene, natural location.

With 3.5 miles of pristine beachfront, Daufuskie is surrounded by the waters of the Calibogue Sound, the Intracoastal Waterway and the Atlantic Ocean.
Residents and guests drive electric golf carts to the points of interest in and around the community, including the 150-year-old Haig Point Lighthouse, Strachan Mansion and the ruins of 19th-century slave quarters. Send me more information about Haig Point!
Top-Rated Golf & Tennis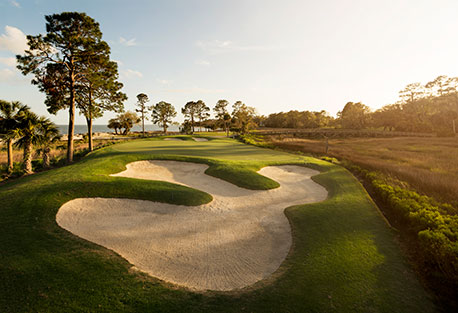 Enjoy seaside golf away from the hustle at Hilton Head Island.
The community is home to a Rees Jones Signature golf course, plus the full-length, nine-hole Osprey course.
With three nines to choose from you never have to worry about getting a tee time.
The championship course features spectacular waterfront holes and its No. 14 bears the honor of being one of Golf Digest's Best par-5 holes in the U.S.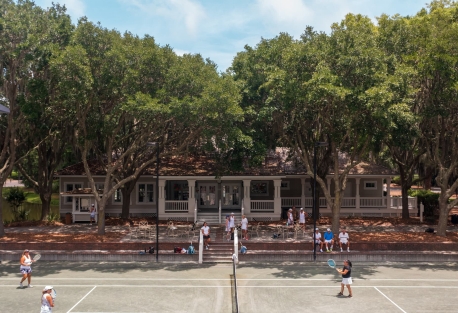 The Tennis Center offers six Har-Tru courts, clinics & more.

The Haig Point Tennis Center features six Har-Tru courts, including two that are lighted for evening play. Clinics are held regularly for everyone from beginners to advanced players.
The U.S. Tennis Association has recognized Haig Point Club's superior programs and facilities by giving it the USTA's Outstanding Tennis Facility award. Send me more information about Haig Point!
Haig Point Club: A Haven for Horses

Other amenities at Haig Point include an equestrian center, two restaurants and a community park. The Equestrian Center at Haig Point is a charming facility, perfect for private horse owners and trail riders.
The center features include 12-stall barn, tack room, lounge, restroom, office and wash/groom stalls.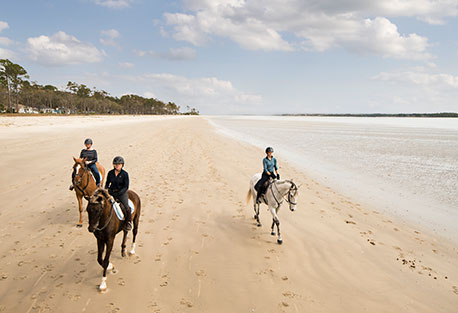 Horse lovers will find the beaches a favorite place to ride.
The stables are on three acres, which are meticulously groomed. Boarding includes daily pasture maintenance to provide horses with adequate grazing. There are four turnout pastures as well as a riding arena and a round pen. Send me more information about Haig Point!
Endless Days on the Water
Haig Point is an ideal place for anyone who savors long days on the water. Sailboat races, kayaking and jet skis are constant sights on the waves of Calibogue Sound and the Intracoastal Waterway.
There is a community dock where members and guests may tie up for the day, rent a kayak or fish.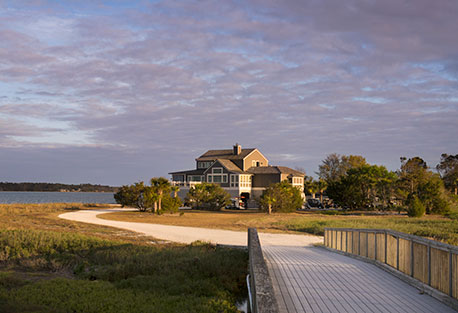 The water is all around, ready for crabbing, beaching and more.
Crabbing on Daufuskie Island is a Lowcountry tradition. Drop a crab basket or crab pot over one of the tidal bridges on Haig Point and wait for the blue crabs to crawl in to get a bite of the chicken leg bait.
The Calibogue Club offers premier waterfront dining for the entire family. During the day, the poolside grill and bar allow you to enjoy your Pina Colada in the South Carolina sun.
At night, the Calibogue Club offers spectacular views of the Sound and the Atlantic as a side to dishes featuring seafood caught the same day.
Located in the clubhouse between the 9th green and 10th tee, the Grill Room offers sumptuous meals plus views of the Signature course and the lake right off the dining room porch. Send me more information about Haig Point Club!
From Fitness to Fishing Derbys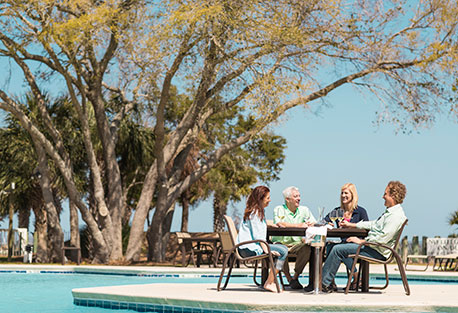 The swimming pool is a top choice for just hanging out.
Directly across from the clubhouse, the Fitness Center is outfitted with excellent resistance exercise and aerobic equipment, and an outdoor lap pool. Men's and ladies' locker rooms are complete with showering facilities and a sauna room. The Fitness Center is open 7 days a week.
Personal training sessions, yoga and other fitness classes are available. The adults-only lap pool at the Fitness Center is located within walking distance of the Clubhouse. Water aerobics classes are available seasonally for members and guests.

Head to the water for fishing, boating or paddleboard.
Daufuskie Island is home to some of the best fishing in the Southeast. If it's bass you're after, Haig Point offers dozens of ponds stocked with bass, tilapia, and bream.
The tranquility, abundant nature, world-class amenities, family activities, and environmental stewardship Haig Point is known for set it apart from most other island resort communities.
Members enjoy an Audubon bird watching paradise in the marshlands adjacent to their beautiful waterfront homes or near the eagle and osprey aeries amongst the many fishing ponds. Send me more information about Haig Point Club!
Save
Save
Save
Save
Save
Real Estate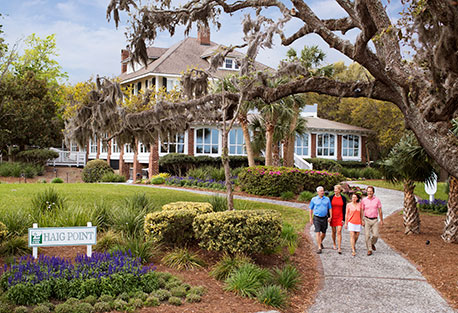 Homes begin in the $300,000s.
New Custom Homes from the $600,00s to $3 million
Resale Homes and Townhomes from $300,000s to $2 million-plus
Homesites in a range of prices starting at $65,000

No time requirement to build
Save
Save
Save
Save
Amenities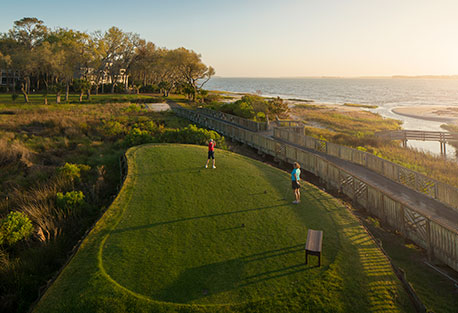 The 20-hole Rees Jones course provides plenty of challenge.
Championship 20-hole golf course—Rees Jones Signature design

Nine-hole Osprey Course for casual play
Golf clubhouse, golf shop and practice facilities

Tennis center with pro shop, tennis clubhouse, lighted Har-Tru courts and instruction
Equestrian facility that offers grooming, boarding, lessons and trail rides
Calibogue Club at Haig Point for premier waterfront dining

Grill Room at Haig Point with views of Rees Jones Signature course
The Beach Club and Pool with screened-in cabana serving refreshments

Strachan Mansion, historic center with conveniences including a general store
Fitness Center and indoor pool
Boating and water sports, including parasailing
Daufuskie Island Beach
Kid's Camp
Save
Save
Save
Save
Save
Area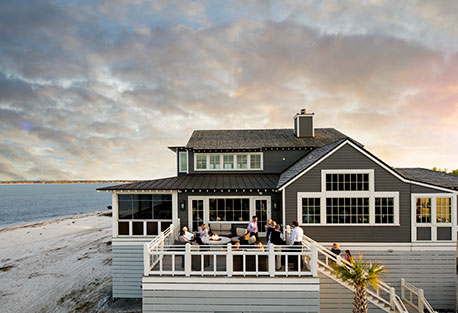 The area is quiet and private, yet offers many activities.
Daufuskie offers a quiet, secure environment, yet also a rich cultural experience, with its environmental preserves, quaint Gullah houses, diverse art galleries and history dating back to the "Daufuskie Fight" during the Yemassee War of 1715–1717.
This island is also the setting of Pat Conroy's novel "The Water Is Wide," recounting Conroy's experiences teaching on Daufuskie in the 1960s.
The residents of Haig Point have long declared their commitment to preserving a way of life unique to Haig Point and Daufuskie Island.
The archaeological restoration of historic properties and passing along of folklore surrounding the history of the island proves this spirit is alive and well. Send me more information about Haig Point Club!
Save
Save
Save
Save
Save
Awards & Honors
Named a "Top 100 Residential Golf Course," by Golfweek, 2017
Haig Point Outstanding Tennis Facility USTA
Ranked among America's 100 Greatest Golf Courses by Golf Digest, 1986–2000
Ranked among the Top 100 Courses in the World by GOLF Magazine
Named one of America's Top 100 Residential Courses by Golfweek Magazine, 2005-2009
Named one of America's 100 Premier Properties by LINKS Magazine
Discovery Package

Stay in the Strachan Mansion or the Lighthouse.

Stay for up to three nights in the Historical Lighthouse or Strachan Mansion. This package includes daily breakfast, a round of golf for two and access to dining at the 30th Hole Grill Room and waterfront Calibogue Room (mid-March through Thanksgiving). You may also enjoy the pools, tennis, fitness and equestrian facilities.
Depart from Hilton Head Island on the private Haig Point ferry. During your stay, explore the Haig Point community with a complimentary golf cart. The real estate team will provide you with a personal tour of this charming 1,050-acre community–"Where lifestyle is everything!" Send me more information about visiting Haig Point!
For information and reservations, please call 843-686-2000.
Current rates
Lighthouse – $350/night
Mansion rooms – $180 to $220/night
Rates are based on up to a three-night stay for two guests and are subject to change
Taxes, gratuity and alcohol are not included. Reservations are based on availability and some blackout dates apply
Save
Save
Save
Save
Save
Nearest Airport
Hilton Head Island Regional Airport, 8 miles away
Savannah-Hilton Head International Airport, 35 miles away
Location Map
Click here to get directions