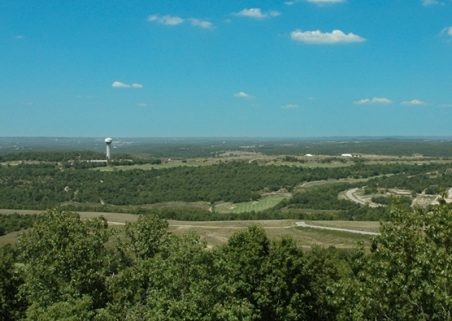 GCH Network e-News
Communities On the Water & the Golf Course
December 7, 2018 – December 14, 2018
TODAY'S HEADLINES
* Getaways & Stay 'n Plays – Solivita Getaway
* Community News – Toll Bros. Low Rate, Golden O. Updates
* What's Going On At…  Holidays at Heritage Shores

HOMES FOR SALE THIS WEEK ON GCH
> Piper's Landing, FL Updated 3BR Villa, Patio $230,000
> Hilton Head Plantation, SC Private 4BR $499,000
> Indian River Colony Club, FL 4BR, $399,000
> WindRiver, TN 3BR Lake & Mtn Views $820,000

WHAT'S TRENDING ON GOLF COURSE HOME
> Trivia & Happy Hour at WindRiver, Dataw Award
> Desert Mtn Teacher Wins Award, Harbour Ridge Reopens Course
> Folds of Honor Benefit at Haig Point Club
> Oktoberfest at WindRiver, Tennis at Sea Pines
> Top 20 Golf Communities in NA Named By GolfCourseHome
> Dog Parks at These Golf Communities Are for People, Too
> Doing Good Is Doing Well at These Top 20 Communities
> Community Farms Propel These Communities into Our Top 20
> Art Studios, Visiting Artists Inspire the Spirit
> Walkable Villages Make Golf Communities Old-Time Friendly
GETAWAYS & STAY 'n' PLAYS
Cruise, Golf & More at Solivita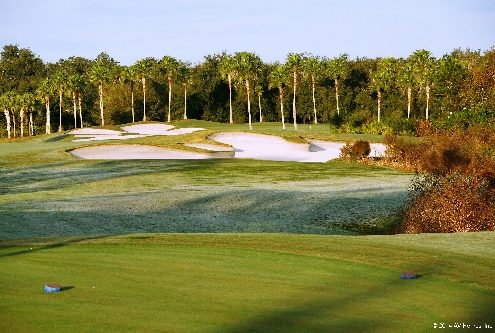 Solivita, FL: Visit for golf, dining, cruising and more.
> Solivita, Poinciana FL presents a special "Solivita Discovery Days" package allowing visitors to experience and learn about the community's rewarding 55-plus lifestyle. The package includes two nights' lodging in a furnished guest home and three days of activities, including complimentary lunch and dinner.
Cruise around in a personal golf cart, use all recreational facilities and take the opportunity to meet current residents and speak with members of the sales staff. Cost is just $149 plus tax for two guests, with full rebate if you purchase property. Send me more information about Solivita!
COMMUNITY NEWS AND UPDATES
Toll Brothers Limited Time Opportunity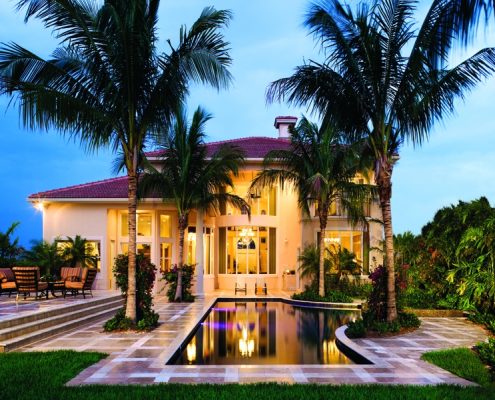 Toll Bros: Lock in rates, purchase your dream home.
> Toll Brothers invites you to lock a low rate through your closing date. With a variety of financing options available for a limited time, you can purchase your Toll Brothers home now and keep your rate through closing.
Special interest rate programs are available through December 31, 2018.  Toll Brothers communities on GolfCourseHome include Brier Creek Country Club NC, Dominion Valley Country Club VA, Hasentree NC, Jupiter Country Club FL, and Parkland Golf & Country Club FL.
Golden Ocala Renovations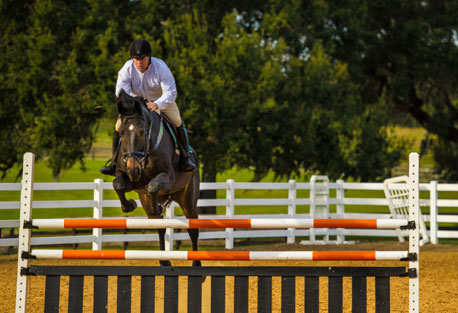 Golden Ocala, FL: Equestrian center just got even better.
> Golden Ocala Golf & Equestrian Club, Ocala FL  recently made extensive renovations to the outdoor Riding Ring at its Equestrian Center. A company that specializes in this work upgraded the drainage system, replaced the fencing and installed a special geotextile riding surface at the outdoor oval, which measures 140 by 240 feet.
The synthetic sub-surface improves the sand's functionality and supports a horse's footing as well as enhancing shock absorption, for protection of leg and ankle joints.  Send me more information about Golden Ocala!
WHAT'S GOING ON AT…
Enjoy Holidays With Heritage Shores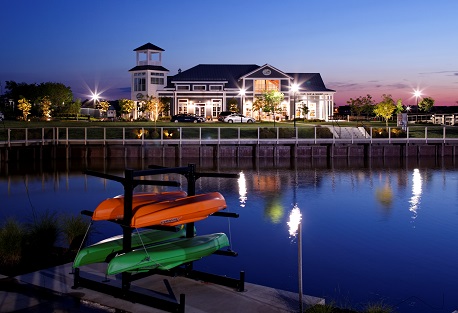 Heritage Shores, DE: Holidays sparkle like the water.
> Heritage Shores Bridgeville DE  invites the public for some seasonal festivities plus a chance to experience the community's highly appealing 55-plus lifestyle. It's the annual Heritage Shores Holiday Bazaar, happening Dec. 8 and 9 from 11 a.m. to 4 p.m. in the Sugar Beet Market.
Get in the spirit of the season by making festive wreaths, learning new holiday recipes and picking up original decorating ideas. Meanwhile you can browse the Village of Vendors and tour model homes as you see and learn about community amenities. Send me more information about Heritage Shores!