Retire Savannah
Top 10 Reasons to Retire to The Landings, GA
by GCH Retirement Planner Advisory Board
1. THE WEATHER IS WONDERFUL
With seasonal mean temperatures at The Landings of 51 in winter and 80 in summer, sunshine is plentiful–seldom are there more than two days in a row without it.
2. LOCATION, LOCATION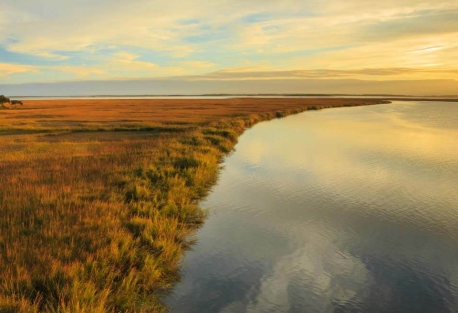 The Landings is embraced by ever-changing tidal marshlands. 
Georgia's coastline is one of the most unique on the East Coast with a combination of Barrier Islands and ever-changing tidal marshlands. Here, Nature surrounds The Landings with birds, fish, otter, fox and much more.
3. An incredible hometown
Retire Savannah means being able to take advantage of multiple art museums, theatre, music and film festivals, amazing restaurants, brew pubs, shopping and 24 "pocket parks.
The wealth of activities, culture and green spaces lead Forbes magazine to feature Savannah on its list of "25 Best Places to Retire – 2020." Send me more information about The Landings!
4. Close to Health Care Systems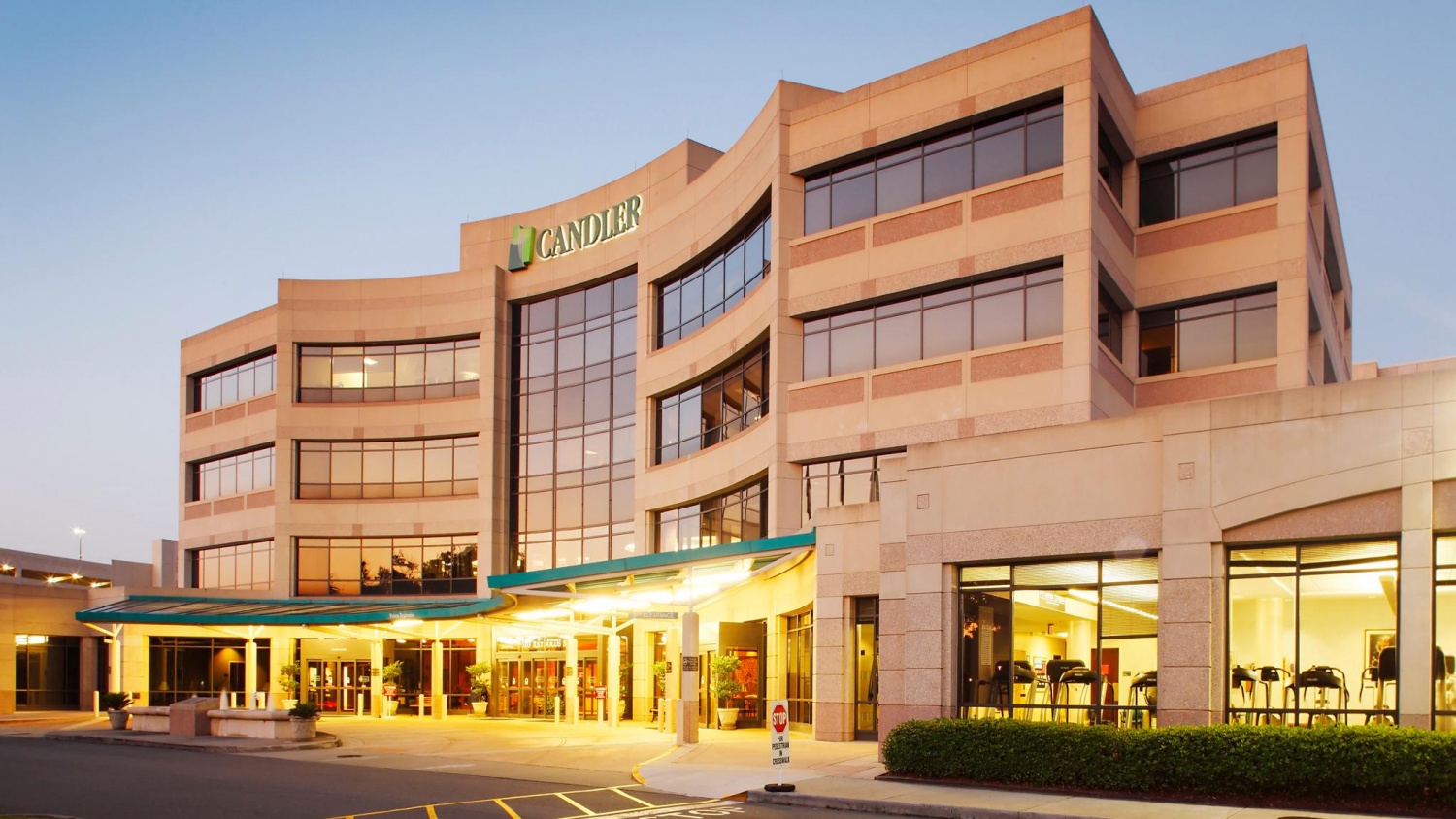 Benefit from top medical facilities close by.

The Savannah area is home to multiple accredited healthcare systems, including Saint Joseph/Candler, Memorial Health & Willett Children's Hospital.
Kiplinger ranked Georgia as having the sixth lowest healthcare costs in the country for retired couples.
5. A Top 10 Tax Friendly State
Retire Savannah means saving on taxes. In 2020, Kiplinger ranked Georgia as one of the "10 Most Tax-Friendly States for Retirees in the U.S."
There is no Estate Tax and no Inheritance Tax. There's a State Tax Exemption for Social Security income.
And up to $65,000 in retirement income, per taxpayer over 65 (up to $130,000 per couple), is exempt from state taxes, too. Send me more information about The Landings!
6. Endless Amenities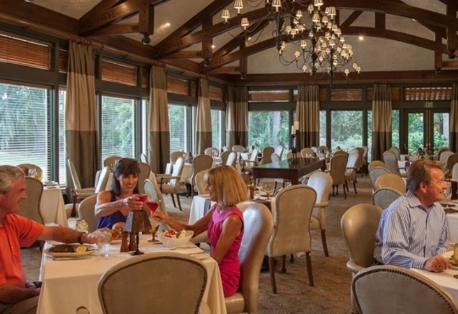 Enjoy casual and fine dining at the clubhouse.
Retire Savannah means you'll be active. When you live at The Landings, you automatically gain access to trails, parks, farms and the 100+ neighborhood groups that the community offers.
You'll have access to the expansive waterways of Skidaway Island and everything else that this coastal area offers.
Available amenities include:
Six championship golf courses
30+ miles of bike & walking trails
151 stocked fresh & saltwater lagoons
Playgrounds
Athletic fields
Waterview picnic areas
2 full-service deepwater  marinas
Skidaway Farms community gardens
1-acre dog park
7.  The Landings Club – Where Healthy Living Thrives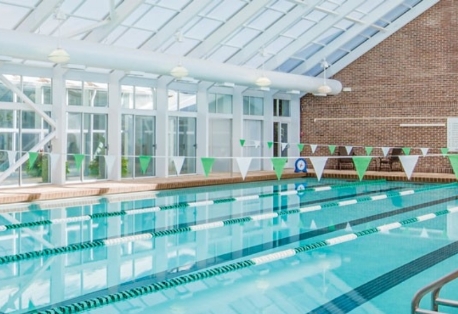 The Landings's resort lifestyle includes pools & Wellness Center.
When you live at The Landings, you'll have the opportunity to join The Landings Club, a private golf, athletic and social club that's dedicated to serving members with an active lifestyle, unmatched resort-style amenities.
Whether you like tennis, golf, pickleball, bocce, working out at the Wellness Center or relaxing by the pools–The Landings Club offers its members a true resort lifestyle.
The Landings Club has been designated as one of Prevo Health Solutions' '50 Healthiest Clubs in America.'
8. World-Class Golf

Six magnificent golf courses will keep your game challenged.
Six championship golf courses designed by Palmer, Hills, Byrd & Fazio guarantee that you will have a memorable round every time you step out on a Landings golf course.
Each course showcases the natural beauty of Skidaway Island as well as the distinctive mark of its designer. Send me more information about The Landings!
9. An Environmental Sustainer
Named as an Audubon International Certified Sustainable Community–the first in Georgia–this island community leads the state in implementing environmentally sustainable practices in all aspects of island life.
All of the Landings' six golf courses have earned designation as an Certified Audubon Cooperative Sanctuary,
10. A Garden for Everyone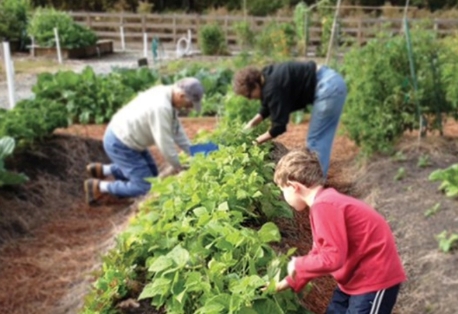 Stay close to the land by working your own garden.
The Landings owns and maintains Skidaway Farms, conceived as "a garden for everyone" in which residents can lay out plots, build paths, erect fences to keep out deer and raise their own farm-to-table crops.
Overall, residents enjoy picnic tables, benches, beehives, children's garden and demonstration center. Plots rent annually according to their size—$100 a year for a 10 -by-20 space.
The benefit comes outwardly in the form of wonderful fresh produce and flowers. And inwardly, there is the satisfaction of working the land with like-minded green-thumbed friends. Send me more information about The Landings!