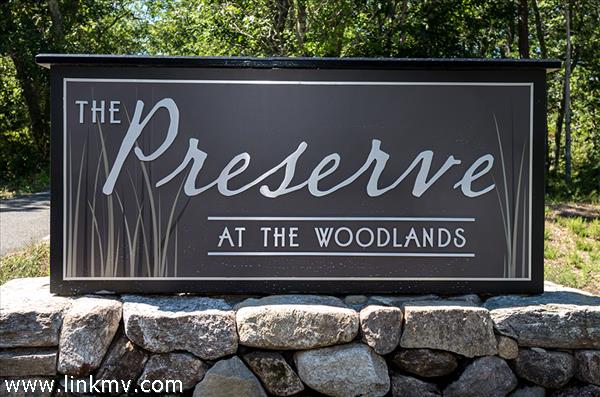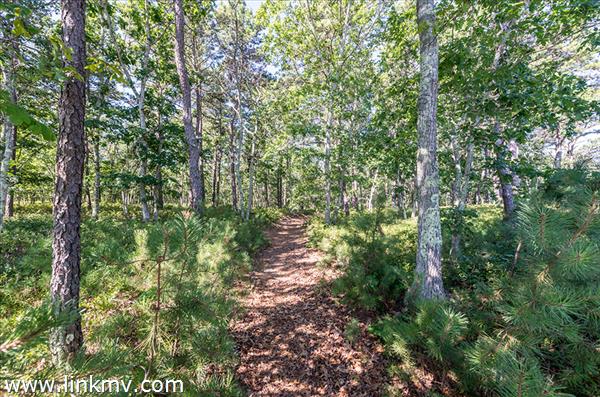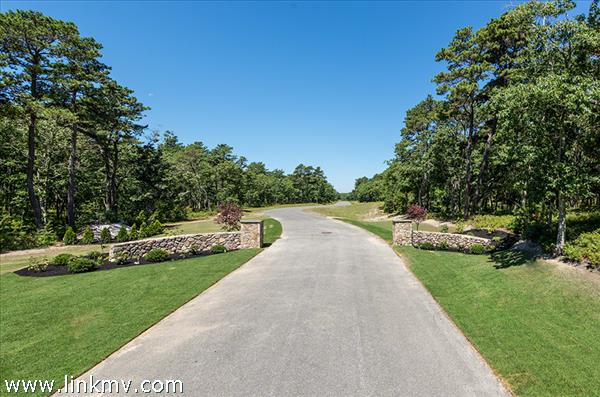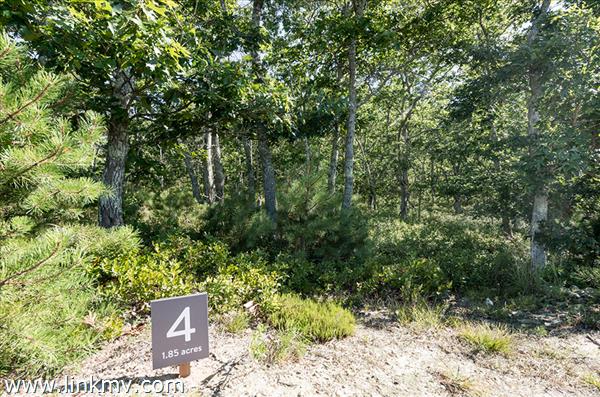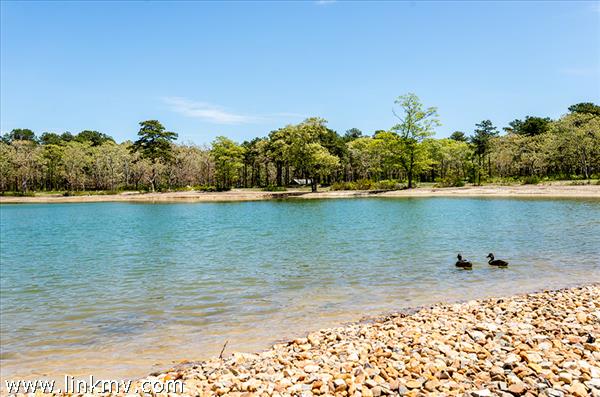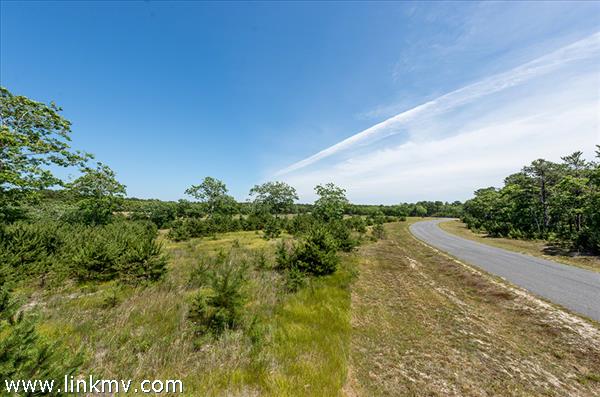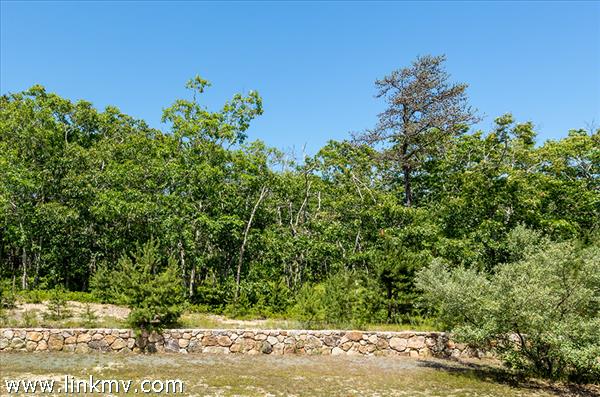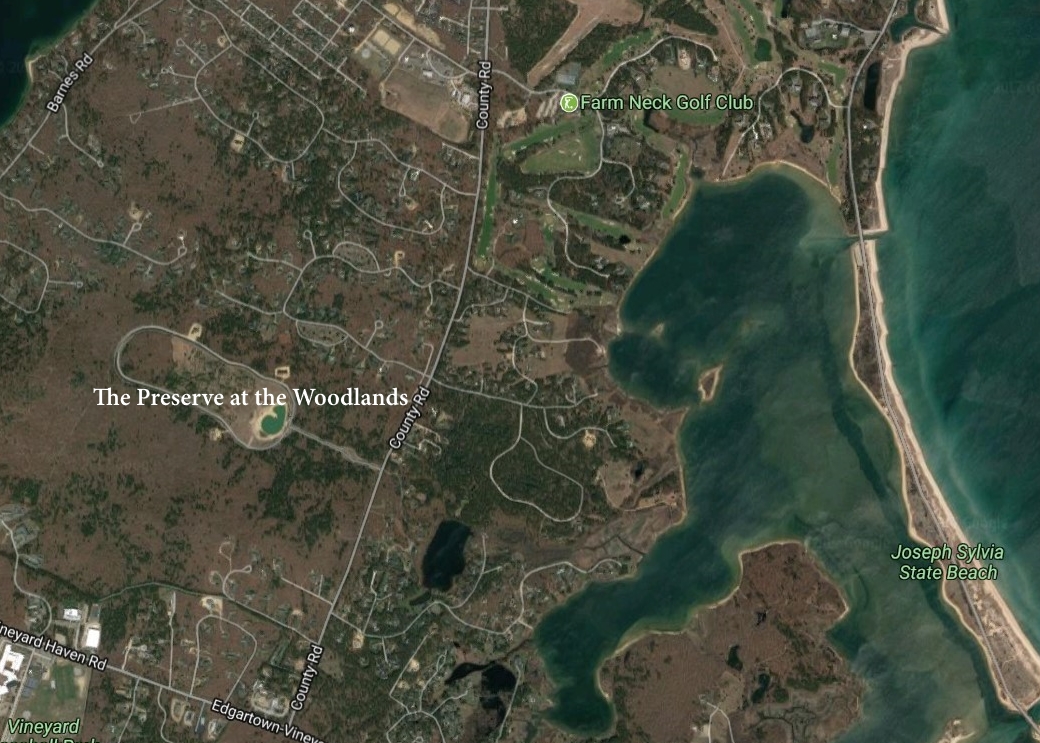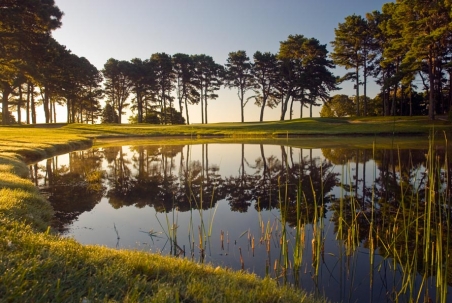 Farm Neck Golf Club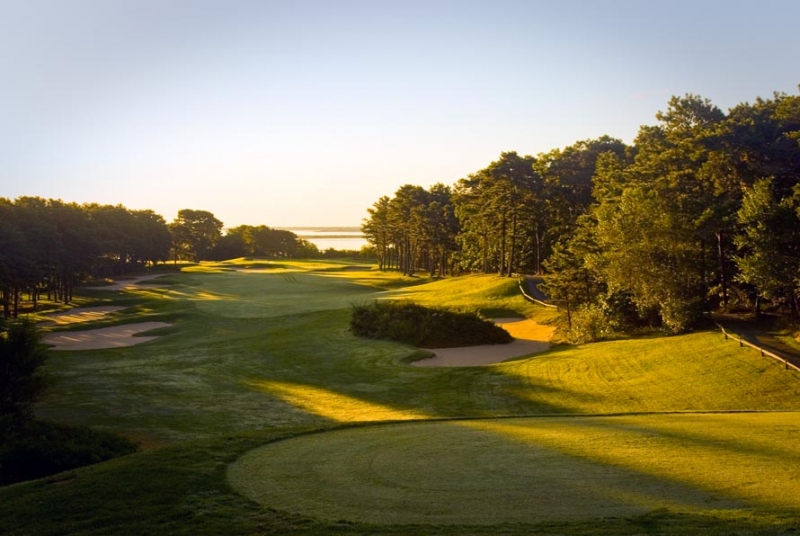 Farm Neck Golf Club
Tucked into a private, 51-acre woodland setting, The Preserve At The Woodlands is Martha's Vineyard's newest luxury home enclave.
Featuring pond, light forest and golden meadow views, this serene property is surrounded by conservation land that connects with miles of walking/hiking trails.
The property also offers convenient access to the bicycle path, Farm Neck Golf Club which is less than a mile away and all three down-Island towns and beaches.
As of January 2021, all 26 lots at The Preserve had been sold. However, new homes, such as the one below, are being planned and may come on the market. Send me more information about The Preserve!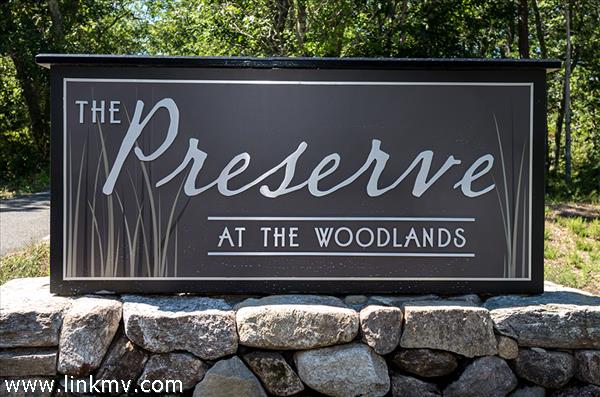 This Oak Bluffs planned community features 26 lots.
Carefully crafted association covenants have been developed to preserve the character, integrity and value of this distinctive property.
The worth of those covenants has been borne out by the steadily rising values of the homes and lots within the community. Send me more information about The Preserve!
1.87-Acre Lot & Luxury Home–Sold!

See All Properties for Sale on Martha's Vineyard, Click Here
This property (photo above) recently sold and included a building package.
The package include a luxury, 4,500-SF, barn-style residence, featuring a spacious and airy open floor plan that offers views of the landscaped backyard and swimming pool.
With the purchase of the 6BR/6.5BA home, the buyer was able to customize with their own personal touches.
Amenities include pool/spa, cabana, barbecue pavilion, detached garage with flex space and much more. Send me more information about this home at The Preserve!
Farm Neck Golf Club Nearby
Close by The Preserve at the Woodlands is Farm Neck Golf Club. The club is set amidst Farm Neck Estates, a neighborhood of wonderfully situated residences that borders a beloved Vineyard golf course favored by U.S. presidents and traveling golfers of all skill levels.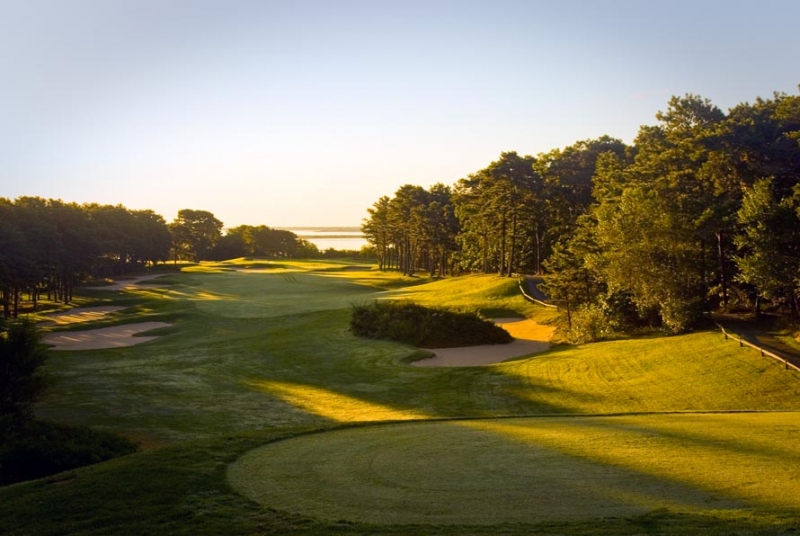 Farm Neck GC offers near & distant water views.
Designed by the dean of New England golf course architects, Geoffrey Cornish, the championship course at Farm Neck Golf Club may be most famous for hosting presidents Barack Obama and Bill Clinton.
Martha's Vineyard Beauty
The course rests on a peninsula of rolling farmland on the eastern side of the island, overlooking Sengekontacket Pond and Nantucket Sound beyond.
With postcard beauty, but plenty of shotmaking challenge, this mature and lushly maintained course stirs the golfing soul with numerous views of the ocean, pond and island beaches. It has a complete pro shop, upscale rental equipment and a driving range.
See All Properties for Sale on Martha's Vineyard, Click Here
For more information, contact David Lott, Principal Broker/Owner, Vineyard Open House Real Estate, cell: 203-270-9357.
Save
Save
Save
Save
Save
Save
Real Estate
THE PRESERVE AT THE WOODLANDS
Location: Town of Oak Bluffs, Off County Rd
26 Homesites

No lots currently for sale
Spec homes currently being constructed

Lot size: From 1.8 to 4.0 acres
Approved # of Bedrooms Per Lot: Up to 6
Underground Utilities/Town Water: In place
For More Information: Contact David Lott, Principal Broker/Owner, Vineyard Open House Real Estate, cell: 203-270-9357.
See All Properties for Sale on Martha's Vineyard, Click Here
Amenities
The Preserve at the Woodlands is ready for you to build your dream home. Road, underground utilities and town water are all in place. Less than a half-mile away is the highly regarded Farm Neck Golf Club.
Area
About Martha's Vineyard
The Island of Martha's Vineyard covers 100 square miles, and is home to both year-round and seasonal residents. Its unspoiled charm is best exemplified by its scenic beaches, which vary from protected, clear-water stretches to expanses of rumbling Atlantic surf.
Each Island town is unique in its geography, personality, and character. All blend together to create this special place. Martha's Vineyard is home to many visual and performance artists. Galleries dot the Island, from Aquinnah to Edgartown.
Whaling & Resort Mecca
Martha's Vineyard has a remarkable variety of architecture that reflects its long colonial history, its economic success in the whaling era, and its emergence as a popular summer resort. Most of the Island's historical buildings are still in use as homes and stores.
Oak Bluffs, which began as a Methodist Camp Meeting site in 1834, has a very different style from the rest of the Island. Visitors to the early meetings lived in tents, but after the Civil War, the tents were replaced by permanent Gingerbread houses.
Their combination of bright colors, stained glass, turrets, and all manner of Gothic detail is unforgettable. Trinity United Methodist Church (1878), in the center of the Campgrounds, is a miniature wooden Gothic cathedral.
The Cottage City Museum in the same area is housed in one of the original homes, and gives one a real sense of island history. Send me more information now about the Woodlands!
Nearest Airport
On island: Martha's Vineyard Airport, 10 minutes away
On the mainland

Barnstable, MA Municipal Airport
Boston, Logan International Airport

Connecting Peter Pan buses leave from Wood's Hole ferry dock
Location Map
Click here to get directions