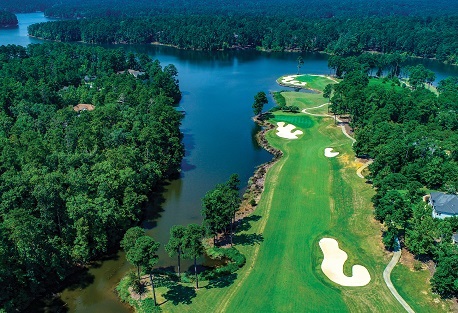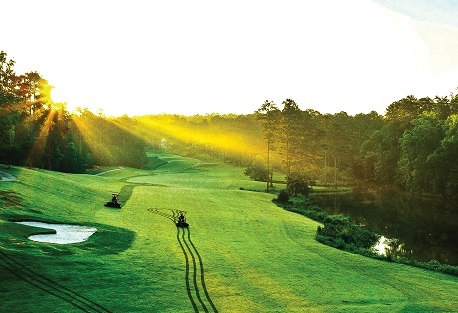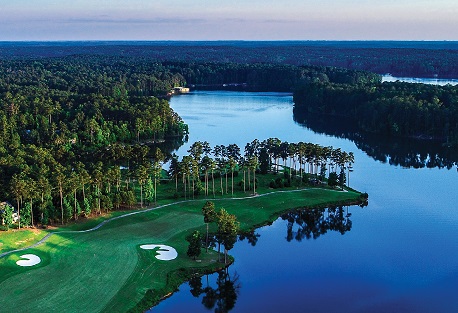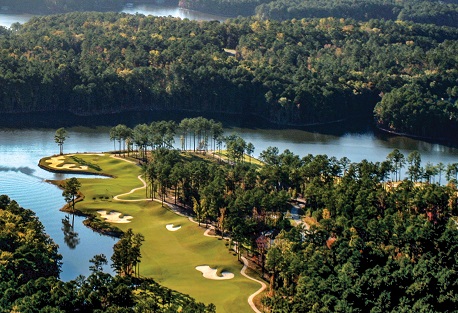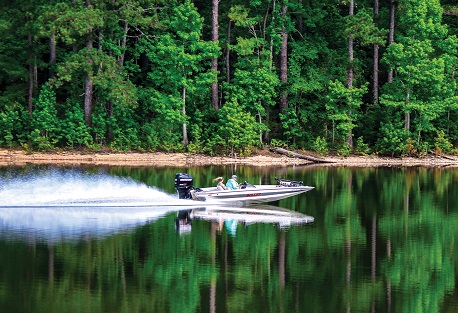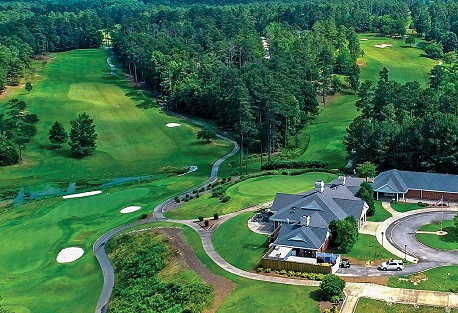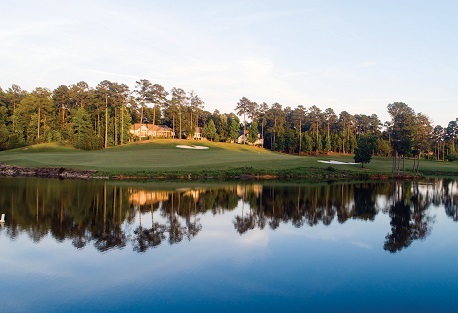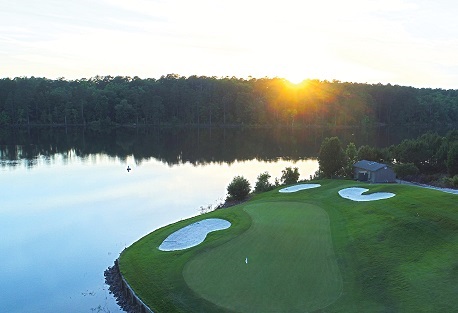 Savannah Lakes Village is a member-owned lakefront sporting community, beautifully situated along 25 miles of shoreline in the Upstate of western South Carolina.
Its outstanding attributes include two 18-hole golf courses, two clubhouses and golf shops, an amenity-rich recreation center and easy access to 71,000-acre Lake Thurmond. Send me more information about Savannah Lakes Village!
A Protected Environment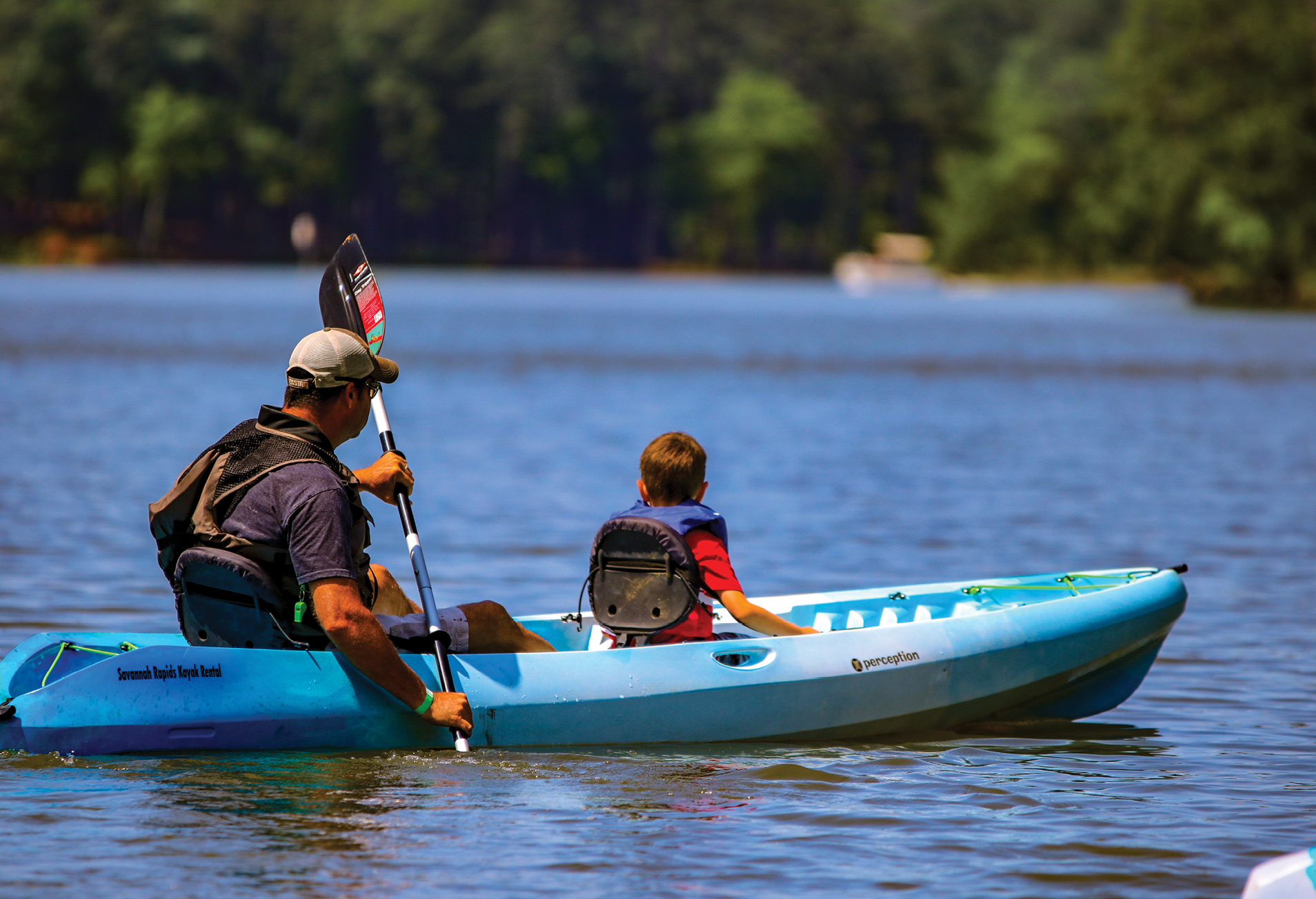 Lake Thurmond offers countless water activities.
This 4,000-acre property, called home by some 2,400 residents, enjoys unusual degrees of protection from development. The 1,200-mile forested shoreline of Lake Thurmond has only 150 miles that are zoned for development—Savannah Lakes Village occupies 25 of them.
Attractions such as its world-class kayaking and fishing, plus its 100 miles of hiking and biking trails will be enjoyed in their natural environment into perpetuity. Send me more information about this SC community!
36 Holes & Membership Included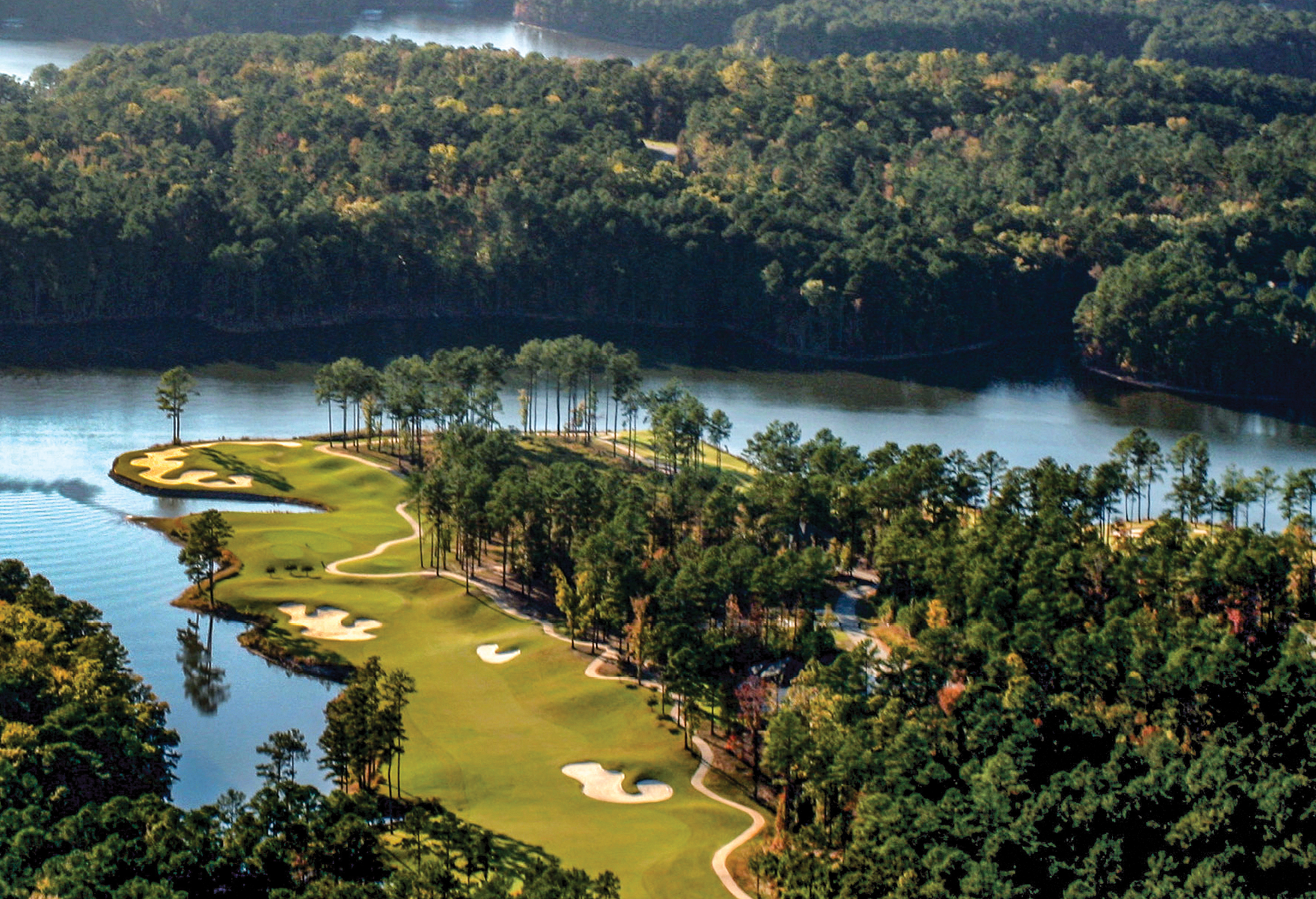 Play on 36 championship holes served by two clubhouses.
The community's two Tom Clark-designed courses, Monticello and Tara, are routed along lakefront acreage. Each stretches to more than 7,000 yards from their back tees, but multiple tees allow either course to be played from as little as 4,500 yards.
A special bonus for property owners in Savannah Lakes Village is that Golf Membership is included, as are all other amenities.
There are no golf initiation fees to burden new owners, and members can choose from attractive unlimited annual play packages or pay daily golf fees as low as $25, including cart. Send me more information about Savannah Lakes Village!
Financial Stability & Affordability
Savannah Lakes Village transitioned out of developer control in 1999 and is now governed solely by it Property Owners Association.
As a result, one of its top selling points is its financial stability.
And when it comes time to purchase a homesite, there's the comfort in knowing ahead of time that all infrastructure and underground utilities are complete and ready to go. Send me more information about this SC community!
Savannah Lakes Village: Ideal for Retirement
The community is considered a highly attractive place to retire not only because of its location, affordability and scenic beauty, but also its easy access to major cities and medical centers.
Whether through golf, social events or the shared appreciation for the idyllic setting, friendships bloom easily and newcomers feel a sense of community immediately. Send me more information about Savannah Lakes Village!
Rich in Outdoor Activities

Biking, trail walking, fishing and more are at your fingertips.
Every resident has easy access to the lake through the community docks and local area boat ramps.
The Outdoor Adventure Club provides programs and social events to promote participation in the great outdoors. The SLV Rod and Gun Club, with more than 200 members, organizes outings and events for hunting, fishing and shooting enthusiasts.
The Savannah Lakes Village recreation center provides additional activities, from bowling and bocce to yoga and swimming.
The tennis program welcomes players of all levels and has a heritage of tournament wins and high finishes—the men's group won South Carolina's USTA championship in 2009 and were runners-up in 2010. Send me more information about this SC community!
Real Estate

Views include golf, water, lake and wooded.
Amenities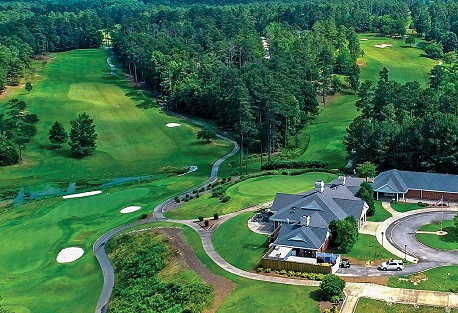 A complete golf experience: clubhouse, practice areas & more.
Area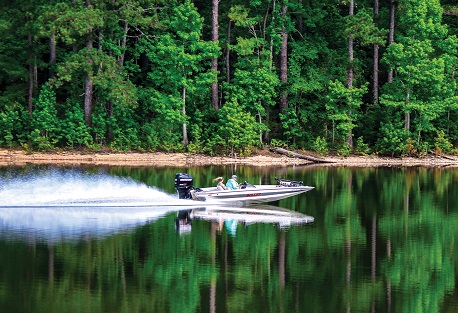 The Freshwater Coast offers inland waterways, parks & forests.
South Carolina's Freshwater Coast is home to some of the nation's most scenic inland waterways and public lands, offering an abundance of outdoor recreation activities.
Bordering Savannah Lakes Village in every direction are 65,000-acres of public lands including state parks and national forests.
The community also includes 25 miles of shoreline along the pristine 71,000-acre Lake Thurmond.
Nearby Shopping, Art/Entertainment, Healthcare
Centers for shopping, healthcare, arts/culture, and entertainment are a short drive from the community.
Savannah Lakes Village itself has a $3 million healthcare facility on site, which is owned and operated by Self Regional Hospital.
The community is also an easy drive from the urban centers of Augusta, Greenville, Charlotte, Columbia, Charleston, and Atlanta. Send me more information about Savannah Lakes Village!
Centrally Located
In addition to Lake Thurmond, Savannah Lakes Village is also centrally located between the Appalachian Mountains and the Atlantic Coast. The Great Smoky Mountains, Myrtle Beach, Charleston, and Hilton Head Island are just a short drive away.
South Carolina's Hickory Knob and Baker Creek State Parks border the east bank of Lake Thurmond.
Elijah Clark State Park borders the west bank of Lake Thurmond in Lincolnton, GA, and Hamilton Branch State Park is just south of the Village in McCormick County.
These parks are in addition to the numerous public campgrounds, boat ramps and forests that are owned by the US Army Corps of Engineers. Send me more information about Savannah Lakes Village!
The Little River Blueway
This adventure area is located within 35 minutes of Augusta, GA and 2.5 hours from Atlanta, and covers more than 63,000 acres of contiguous public forest.
In addition to great paddling waters and epic mountain bike trails, the Blueway offers hundreds of beautiful campsites, golf, skeet/clay shooting, preserved forestland and historical sites.
The Little River and Long Cane Creek watershed, part of the tributaries that feed Lake Thurmond, define the border of this bioregion and its outdoor recreation system.
The Little River Blueway usage guide outlines how to enjoy its 51 miles of water trails, more than 22 paddling sections and 136 miles of hiking and biking trails.
In addition, it provides information on three state parks, three USACE parks, four golf courses and a 50-mile scenic drive through small, rural towns and the Sumter National Forest. Send me more information about Savannah Lakes Village!
Awards & Honors
Discovery Package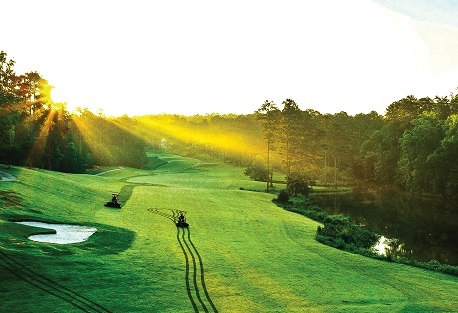 Take in a memorable impression of Savannah Lakes Village.
You're invited to to visit Savannah Lakes Village for either three or four days on a special Discovery Visit package to see how life can be at this golf and lakefront community.
You'll stay on the lake peninsula in the Southwind Cove Townhomes and be able to play golf, use the amenities and take a private tour of the community.
See below for a fuller description. Send me more information about Savannah Lakes Village Discovery Package!
Discovery Package Details
For more information, call 864-391-5253, or click this link to request more information or make a reservation.
Nearest Airport
Location Map
Click here to get directions