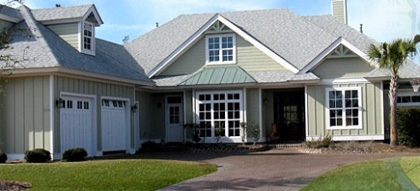 Hilton Head Plantation is a private, gated community on the north end of Hilton Head Island featuring 4,000 sprawling acres, beaches and more. Convenient to shopping, dining, golfing and many other amenities, the community offers four championship golf courses which provide a full range of membership options and the best in country club living.
Tennis and boating are also favorite pastimes for Hilton Head Plantation residents. A wide range of activities and amenities combined with low annual fees, make this established community especially attractive to second-home owners and primary residents alike.
Unspoiled Natural Beauty
With more than 4,000 acres and two nature conservancies, Hilton Head Plantation is Hilton Head's second-largest planned community. Sheltered between Port Royal Sound and the U.S. Intracoastal Waterway, the plantation offers two miles of sandy beaches on Port Royal Sound, and a marina to charter a boat or dock one of your own.
Residents enjoy six miles of biking and jogging trails, central recreational facility, waterfront playground, four-star restaurant, community swimming pool, common gardening area, 12 tennis courts, plus four 18-hole golf courses. Close to schools and shopping.
Real Estate Options
After years of planning and development, Hilton Head Plantation has evolved into a rich blend of diverse neighborhoods. While club activities and recreational opportunities abound, neighborhoods within the plantation provide an additional source of friendship, recreation and community.
Each neighborhood within Hilton Head Plantation is as unique as the plantation itself. Options include waterfront homes and villas, single-family homes with golf course or lagoon views and homes clustered within wooded settings.
While amenities vary from one neighborhood to the next, all are within biking distance to a pool or a clubhouse via the intricate system of biking and jogging trails throughout the plantation. For details and pricing, see the real estate section below.