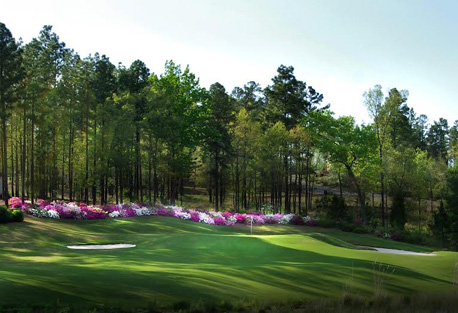 Retire to Woodside, SC
According to a New York Post article, between 2010 and 2020, more than 1 million people decided to move South from the New York area—which includes parts of New Jersey, Connecticut and Long Island.
For some, their goal was to retire to Woodside in Aiken, SC. If you are attracted to an area that's warm and sunny, has an affordable cost of living and offers the opportunity to pursue an active lifestyle, then here are five big reasons to make the move to Woodside, too. Send me more information about Woodside!
Warm & Sunny Climate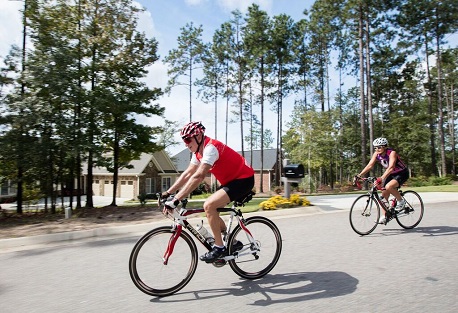 Warm weather keeps you active year-round.
Aiken enjoys four seasons with mild winters and an average 216 sunny days a year. The annual high temperature is 77.3°F with an average low of 51.1°F. The average temperature is 64.2°F. Average annual precipitation/rainfall is 52.44 inches. Send me more information about Woodside!
Retire to Woodside for the Location
Award-winning area and community. Aiken was voted 2018's South's Best Small Town, South's Friendliest Town and among the top South's Best Food Towns by Southern Living Magazine and continues to be recognized by this iconic brand. Other accolades include:
Aiken's Willcox Hotel was voted South's Best Hotel in 2018 and 2019 by Southern Living.
Cyndi's Sweet Shoppe, owned by Woodside residents Cindy and Dick Rudisill, has been recognized by Southern Living Magazine as one of the South's best old-fashioned candy shops.
Woodside is within minutes of Aiken's historic downtown which offers top rated healthcare, shopping and dining, art, music and theatre, and so much more.
Aiken is also known for its eclectic and art-infused downtown, rolling hills, tree-lined streets and historic mansions.
Aiken is less than a 3-hour drive to the beaches of Hilton Head, Charleston, and Savannah, as well as the Appalachian and Smokey Mountains. We like to say that we are "In the Middle of Everywhere!" Send me more information about Woodside!
Retire to SC for the Financial Tax/Benefit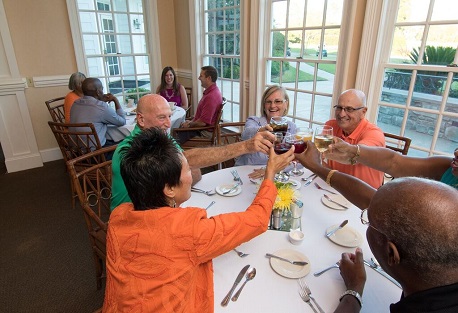 South Carolina's low taxes allow for enjoying more outings.
South Carolina is dedicated to ensuring that the tax structure remains competitive and alluring to individuals and business owners who may be considering moving to the Palmetto State.
South Carolina is home to one of the lowest per capita tax rates in the nation, according to the U.S. Bureau of the Census, and why Kiplinger, a leading finance advice and business forecasting publisher, rates South Carolina in its Top 10 "Most Tax-Friendly" States. So retire to Woodside because it's in South Carolina.
Consider these key tax facts:
South Carolina provides a full income tax exemption on Social Security retirement benefits/income
No inheritance tax in South Carolina
According to cheatsheet.com, South Carolina ranks as the No. 2 state in the nation for best tax breaks for retirees
South Carolina's property taxes are among the lowest in the country. The average effective property tax rate is just 0.57% according to smartasset.com
According to TaxFoundation.org, South Carolina ranks ninth best in the U.S. for most tax-friendly local taxes
South Carolina has a 6% sales tax
Aiken has an 8% sales tax when combining state, county and city taxes
Aiken and affordability go together quite well according to Livability, which ranked Aiken as the No. 3 'Most Affordable City in South Carolina.'
Nearby Medical Facilities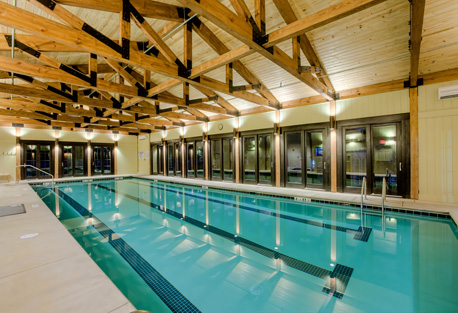 Maintain your health with trips to the various fitness facilities.
The Village at Woodside is a world-class amenity for the Woodside community. Not only does it offer shopping and dining, but it also houses some of the area's leading medical professionals just steps away from your front door.
With state-of-the-art physicians, orthopedic specialists, an imaging center, oncologists and more so close to home, you can feel safe knowing that when your health needs attention, it's only minutes away.
Aiken Regional Hospital is just moments away.
The excellent hospitals of Augusta, GA–University Healthcare System, Georgia Regents University Medical Center, Doctors Hospital, Trinity, Charlie Norwood VA Hospital and Fort Gordon's Eisenhower Army Medical Center–are less than a 30-minute drive down the road. Send me more information about Woodside!
Retire to Woodside: Community, Benefits, Facilities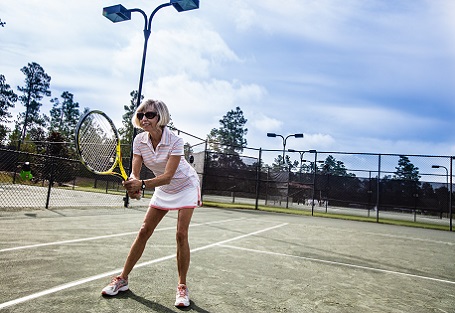 Tennis and pickleball are favorite pursuits at Woodside.
Between the rolling hills and beautiful homes across Woodside, you will find the faces of friendly residents that take great pride in creating a community of health and wellness. Woodside takes every opportunity to expand its list of fitness amenities.
That commitment was recently recognized with Woodside being named a "Best Wellness/Fitness Facilities and Environment" by ideal-LIVING magazine as part of its their annual "Best of the Best" issue. Here is a sampling of awards and activities.
The Racquet Pavilion at The Reserve Club is drawing in tennis and pickleball players of all experience levels for matches, tournaments, lessons and clinics.
ideal-LIVING named Woodside a 2018 "Best Tennis/Pickleball Community"
Village Fitness, a 15,000 sq. ft. state-of-the-art health and fitness facility with a dedicated, expertly trained and certified staff
Village Fitness also creates an environment in which every member is looked after and their health and wellness is the staff's top priority.
Woodside has 15+ miles of walking and hiking trails
The Woodside Trail Group is a 120-member loosely organized group that organizes group hikes to explore trails both in and outside of the Woodside community as well as work parties to help maintain Woodside's system of walking and nature trails.
Woodside was named by Where to Retire magazine a 'Top 50 Best Master-Planned Community in 2019. Woodside has been recognized biennially since 2005 for this award.
South Carolina Bluebird Society, SC's first chapter of the North American Bluebird Society started with the help of Woodside residents who continue to work within Woodside and Aiken to ensure the recovery of the Eastern Bluebird and other cavity nesting species. Send me more information about Woodside!