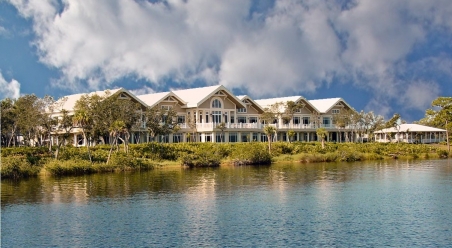 Advertiser testimonials that we have received over the years are greatly appreciated and illustrate our commitment to world-class service and to providing quality real estate leads for our Featured Communities. We also have started in include testimonials from our GCH site visitors. Please see a sampling of visitor testimonials and advertiser testimonials below.
Visitor Testimonials
David,
Just wanted to thank you for all the time and effort that you put in to put the newsletters together. It is very much appreciated. Wanted to wish you a very happy holiday season and a healthy and happy New Year.
Regards,
Paul S.
David,
I hope you had a wonderful Thanksgiving!! I look forward to receiving your newsletter & reviewing communities. Last winter my wife & I enjoyed 3 discovery visits. We really liked Dataw Island and decided to rent there this winter.  Question/suggestion for a topic: Assuming we buy a home in SC and keep our NH residence, we are trying to research the tax (real estate, state tax) benefits on where to have primary residence.  Maybe an article in your newsletter would help?
Steve B
David,
Thank you for providing such informative materials and a great newsletter. Happy Holidays!
Marie B.
Advertiser Testimonials
11/21/15
Wycliffe Golf & Country Club
Wellington, FL
Giving Thanks to Those Who Help Grow Our Brand
This time of year is all about being thankful to those who have helped and guided our Club to success. We work with numerous golf and lifestyle publications dedicated to growing the Wycliffe Golf & Country Club brand. We wanted to take this opportunity to talk about a few with you….
Next is GolfCourseHome.com. Since 1999, this online publication has been one of the leaders in finding golf course homes, both public and private. Being featured on their website has been excellent exposure for the Wycliffe brand. Their focus is specifically in golf course real estate and active adult communities. When it comes to looking for a place to live with a certain lifestyle and a golf community in one, GolfCourseHome.com is ranked in the top 10.
Treasure Lake
DuBois, Pennsylvania
Dear David:
The Golf Course Home Network gives me the opportunity to reach people who are looking to buy or build a vacation or retirement home that meets their preferences of living in a gated, lake and golf community.
Since advertising with the Golf Course Home Network (April 2007), I have sold 10 properties—nine houses and one homesite–through the leads I have received. I am getting more activity to my own website, too, which I attribute, in large part, to the link to your site.
I am working with two clients now who came through the Golf Course Network and I am trying to do more to use the many Golf Course Home Network communication tools that enable me to share Treasure Lake living with potential future residents.
The 10 prospects who have purchased property in Treasure Lake came from Pennsylvania, New York, New Jersey, Florida, Maryland and Ohio. And the clients I am working with now are from North Carolina and Texas. We are proud to welcome these individuals into our friendly, family-oriented community.
I receive approximately 5 leads a week. And sometimes two or three a day. And, when someone schedules an appointment to come to Treasure Lake, I know they are seriously interested and well-qualified to purchase a home or homesite here.
I appreciate the outstanding quality and service the Golf Course Home Network offers, which enables me to reach and best serve my clients. I look forward to a long association with the Golf Course Home Network and to taking advantage of the innovative, new ideas they continue to develop for me and my future clients.
Elaine Rhodes, Realtor®, Green
Buyers Only Realty, Inc.
State College, PA


Hampton Lake, SC
Dear David:
I've been aware of the Golf Course Network of websites for quite some time, but Hampton Lake only became a part of the program in January of this year. Since then, we have had exceptional results.
The GolfCourseHome is consistently one of our top two interactive lead sources. In addition to the quantity of leads, the quality of the interest they generate has far exceeded expectations.
In fact, we have three trackable sales directly from the GCH Network in only five months! That's exceptional for any marketing program, but I have yet to see a quicker conversion from any other web-generated lead.
Kristen Lee
Marketing Director
Hampton Lake
Bluffton, SC
Lakewood Ranch, FL
Dear David:
Every day we're approached by companies saying they can "raise our SEO rankings and increase traffic to our website." Our extensive research and analysis enables us to be very selective about where we commit our online advertising dollars.
In 2009, GolfCourseHome.net consistently ranked high in all three primary search engines.
"They send qualified leads from our target audience via email, provide a direct link to our website, and their e-newsletter and social networking are awesome!"–Corinna Decker, Web Manager, LWR Communities, LLC
"Golf Course Home Network's online strategy for promoting Lakewood Ranch has been very successful!"–Miranda Oswald, VP of Sales and Marketing, LWR Communities, LLC
Corinna M. Decker
Web Manager
LWR Communities, LLC
2/12/2010
Harbour Ridge Yacht & Country Club
Presented By HR Properties
Letter sent to HR Properties clients
Dear Fellow Members,
Everyone likes recognition and we are no exception. The enclosed report from David Lott, founder and owner of The Golf Course Home Network, speaks for itself. Golf Course Home Network is one of the leading internet search engines for people who are looking for gated golf, waterfront and tennis communities throughout the country.
We enclose a second report which shows that during the month of January, Harbour Ridge YCC Presented By HR Properties, www.HRProperties.com, placed 7th in the nation of most visited sites among gated golf, waterfront and tennis communities. We are very proud of the recognition that our Award Winning website has received. We are equally proud that prospects can easily find their way to Harbour Ridge through our exclusive representation of our community with the Golf Course Home Network.
Most importantly, this recognition has resulted in the sale of a Riverside Village condominium to a new member which joins our other January sales in Mile Lake and Harbour Village for a total of 3 new sales during the past 30 days. More good news! We have an offer under negotiation with another prospective new member.
HR Properties is grateful to be a part of one of the best search engines in America: David Lott's Golf Course Home Network, www.GolfCourseHome.com. Want to have fun? Visit our web page on Harbour Ridge by clicking on the following link:
* Golf Course Home – Harbour Ridge Yacht & Country Club Presented by HR Properties
JOIN OUR SUCCESS: Please call HR Properties (772-221-8988, 800-330-1263) Kathy Stein, Laurie Morris, Tom Tranberg or Tony Stein, Broker.
12/20/09
Owen Glen, GA
Kingston on Lake Oconee, GA

David,
GolfCourseHome continues to produce qualified leads for both of our Georgia communities. We have noted that when we are featured in your newsletter that the number of leads spikes as does the activity on our websites.
Discovery tours have been booked from these leads and we can attribute sales to your websites.
Thank you for your continued successful efforts on our behalf and for our industry. Best wishes for the new year.
Best regards,
Karen Cerrati
Landmark Agency
Hilton Head Island, SC
12/3/09
Desert Mountain, AZ
Mirabel, AZ
David:
I wanted to take this opportunity to tell you how much I have appreciated working with you over so many years. Your website has produced so many leads for us and closings as well. You have done a remarkable job growing your business. I remember the days when you first started.
You are a class act, with a classy website and I look forward to continue working with you now and for the future.
Chuck O'Malley
The O'Malley Group
RE/MAX at the Village
7/1/09

Oxford Realty
Presenting Homes & Estates at Isleworth
Windermere, FL
Dear David:
Just a little note to say thank you for being an important part of our marketing program for our beautiful luxury country club estates.
We have enjoyed receiving the leads and we compliment you on all your efforts in making these websites such a great success. Your continued commitment to this marketing effort is one that will continue to benefit all of us and we are pleased to be a part of it.
Best regards.
Warmly,
Carol Ann Hewitt, CIPS, CLHMS
President / Broker
Oxford Realty
Windermere, FL
6/18/09
Bluegreen Communities
Dear David:
GolfCourseHome Network continually delivers Bluegreen Communities some of the most qualified leads that any of our advertising partners produce. In this competitive environment it is critical to identify the best online channels for delivering leads that result in actual sales.
Over the past several years, GolfCourseHome Network has been our most successful niche online listing site for marketing our golf communities. Your ability to deliver a captive golf audience is second to none.
Thank you for your outstanding customer service as well. Bluegreen Communities is extremely pleased with the results that your service provides us.
Regards,
Justin W. Stensrud
Director Online Marketing
BluegreenCommunities
Plano, Texas 75075
5/18/09
Carolina Trace Country Club, Sanford, SC
Carolina Trace, a private country club and gated community, has a very rich history in offering a particular lifestyle complemented by championship golf, first-class amenities and a myriad of social activities. With an emphasis on marketing to those who are planning to relocate to golf and country club communities, our main interest is in quality lead generation.
With so many options for people looking to explore communities throughout the country, Golf Course Home (GCH) has become the main hub to search for the "perfect place" for many couples. The team at Golf Course Home is very adept at connecting clubs and communities with the right people who want to enjoy their next steps in life.
GCH continually provides new resources to allow us to reach a larger, but targeted audience, and makes us feel as if we are the only community being promoted.
Sara M. O'Leary, Director of Marketing & Sales 
Alana R. Davidson, Co-Owner
Carolina Trace Country Club
Sanford, South Carolina
4/13/09
Kingston on Lake Oconee, GA
David,
We started to receive leads for Kingston on Lake Oconee as soon as you added us to your website. It was reassuring to know that there is a significant number of qualified prospective buyers still seeking information and looking for second homes in golf and lake communities.  Several tours have been booked and we are continuing to get leads.  There is no question that your excellent websites are effective marketing tools for Kingston on Lake Oconee.
Best regards,
Karen
Karen Cerrati
Landmark Agency
P.O. Box 4950
Hilton Head Island, SC 29938
4/10/09
Owners Club at Hilton Head, SC
David,
I wanted to let you know that the Owners Club presence on your site has been one of our better marketing moves. There is a steady flow of leads from qualified buyers. How do I know they are qualified? I have used zillow.com to verify their income levels. Ninety-five percent own homes valued from a low of $376,000 all the way up to $1.2 million.
The dominant figure is $460,000 – $530,000. I feel confident these leads will evolve into sales. It has been a great beginning.
One more thing – I wanted to compliment you. A true pro has an ability to make a person feel they are the only customer. You are a pro.
Thank you,
Walter J. Hajec Jr. BIC 
Owners Club Sales
Hiltonheadfractionalownership.com
1-843-342-6539
4/9/09
Piper's Landing Yacht and Country Club, FL
We are relatively new to GolfCourseHome Network. However, in just a few short months I have come to count on the qualified leads that they generate on a continual basis.
Piper's Landing Yacht and Country Club has priceless amenities and only 302 members. GolfCourseHome.net targets an audience that appreciates the importance of living in a community where not only are the amenities wonderful, but you can access them without  waiting. This is priceless.
Their leads are qualified and play a very important role in our success.
Susan Teach, Real Estate
Piper's Landing, FL
1/23/09
Colonial Heritage, VA
Green Springs West, VA
Kiln Creek, VA
The Golf Course Home Network has generated quality leads for me, and they are increasing.
People often fill in their phone number and are happy to be contacted. In fact the Network is so successful in the area Greater Williamsburg that all available communities are sponsored on the Network. Agents with these communities have a regular stream of qualified buyers.
One sale pays for the year! My regret is not to own more of them!
David Lott is easy to reach for help and questions and does an excellent job on the search engines for these communities. I highly recommend this resource.
Caroline Remillard
Remax Peninsula Williamsburg
Williamsburg, VA
12/1/2008

Cora Bett Thomas Realty & Associates
Savannah, GA, Bluffton, SC
We have worked with the GolfCourseHome & WaterViewHome Network for several years, and year after year have continued to receive quality leads due to the growth and depth of the Network. David Lott is innovative, creative and supportive and has always delivered even more than he promised.
Meg Albertson
Vice President of Marketing
Cora Bett Thomas Realty & Associates
4/1/2008

Mirasol, FL
David:
It is unbelievable how many leads we have received from your [GolfCourseHome and WaterviewHome] websites. In a horrible market I had my best year ever and reached $107,000,000 in sales with your help. Your website not only helped me secure buyers but sellers as well.
Having you on page 1 on Google made sellers realize I was the right choice and gave me an undeniable advantage over other realtors. Please don't hesitate to have anyone call me who is interested in your sites. Our website www.admiralsinfo.com has had viewers from 75 countries with your help.
Investing in your websites is truly a no-brainer!
Rob Thomson
Co-Owner, Waterfront Properties & Club Communities
Jupiter, Florida
Mirasol, FL
3/13/08
Brickshire, VA
Ford's Colony, VA
Governors Land at Two Rivers, VA
Stonehouse, VA

David,

Your golf community websites are my BEST marketing venue. The leads are very high quality. I have closed numerous transactions with folks who found me on your website, and I have ongoing relationships with many others. Please feel free to give my name as a reference to any of the real estate agents who call you regarding advertising on your site.

Susan Krancer
REALTOR®
Liz Moore & Associates
Williamsburg, VA
1/23/08
Winding River
Southport, North Carolina
David,
We appreciate your including us in the newsletter. Thanks also for the great job you do… we are enjoying being members of golfcoursehome.net. We received many great leads over our first year and look forward to more of the same in 2008!

Best regards,
Carol Magnani
VP Sales and Marketing
Plantation Properties
Southport, NC
1/15/08
Tampa Bay Golf & Country Club
San Antonio, FL
David,

I am so thrilled with what I am getting from Golf Course Home Network. I have four new leads today!  It is all I can do to keep up with them all. I recommend learning your lead management program before you start! Thank you!
Lynda Logan
Charles Rutenberg Realty
Tampa Bay Golf & Country Club, FL
12/14/07
Wilderness Trail
Banner Elk, NC
David,

Yes, we have been monitoring the responses and are very pleased. We also added a drop-down menu on our contact page enabling people to note how they heard of us, and your visitors have been selecting GCH every time. The activity has been immediate and steady since this started going out…and that is very encouraging. Thanks for your excellent work and cooperation with our needs. Have a great holiday season!
Steve York
Dir. Operations & Marketing Comm.
ASTRO INVESTMENT GROUP
Wilderness Trail, NC

11/21/07
River Wilderness
Parrish, FL
Had a nice closing yesterday with a couple who found us on your site…how glad we are that we subscribed to your service. We like the way leads come directly to us and the clients are all such nice people. I find Golf Course Home an invaluable source of leads at a time when realtors are enduring difficult times and few buyers. Thanks again.
Jean Possehl
The Possehl Team
River Wilderness, Florida
Estrella, Phoenix, Arizona
Dear David,
GolfCourseHome.net has produced many good leads from out-of-towners. Some have resulted in transactions. I want to thank you for being a true gentleman and an outstanding strategic marketing partner throughout our business relationship.
Brian McMahon
Broker
YourGolfHome.com/RES and Associates Real Estate
Treasure Lake
DuBois, Pennsylvania
Hi David,
I have to say I'm impressed. You and your network is exactly what I was looking for and it has far exceeded my expectations already. Thanks so much!

Elaine Rhodes
Broker, Treasure Lake

Heritage at Wake Forest
Wake Forest, North Carolina
David,
We had a homebuyer from London two weeks ago that came through GolfCourseHome.net!
We know it works!
Gina Teague
Ammons Development Group
Heritage at Wake Forest, North Carolina
Suncadia
Roslyn, Washington
Dear David and Paul,
Working with GolfCourseHome.net has been very effective for us in terms of gaining exposure to qualified home buyers actively searching for resort real estate online.
The proof is in the pudding – we've received high-quality leads that have resulted in real sales. Plus, you are a great group to work with – professional, creative and results-oriented.

Alex Hillinger
Director of Communication
Suncadia, Washington
Savannah Lakes Village & Golf Clubs
Lake Thurmond, South Carolina
David & Alan,
Savannah Lakes Village & Golf Clubs has utilized the GolfCourseHome®Network for the past two years as part of our lakefront/golf community's online marketing media.  We are consistently impressed with the quality and value of each lead and enjoy witnessing the gained exposure for our community through the GolfCourseHome®Network.
Having a strong online presence today is more important than ever before.  The latest statistics from the National Association of Realtors shows that 77% of potential home buyers learn about a community and their next home through online research, and we consider the GolfCourseHome®Network as an integral part of our community's online presence.
Kirk Smith
Director of Marketing
Savannah Lakes Village & Golf Clubs
Lake Thurmond – South Carolina
Plantation of Fort Myers, Florida
Represented by Palace Realty, Inc., FL
David,
I am reluctant to write this note as I risk exposing an extremely successful relationship to my competitors. Cliché as this may be, I know you can't hold a good man down and so I will let the cat out of the bag.  You have done a fantastic job for me.
As you know, I am a real estate agent specializing in golf course properties. I am so happy that I decided to promote the Plantation of Fort Myers, FL, on your web site. You delivered on your promise to build a beautiful presentation page for the community.
Having advertised with other internet companies, I was skeptical of your assurances as to the number and quality of potential leads from your web site. At this point, the facts tell the story. I received 95 leads within 30 days and a total of 120 leads within 60 days.
More important than the number of leads is the quality of the leads. Every email address is valid, all the leads have complete names and addresses, and they are looking for golf course homes.
Additionally, over 80% of the respondents provided telephone numbers. You have provided excellent leads with very clear channels of communication. As a bonus, 26 potential clients have registered their personal housing preferences on my web site.
David, I am pleased to be associated with you and your company. I have never spent my advertising dollars more successfully, and I am looking forward to spending more with you when you publish Miromar Lakes Beach and Golf Club of Fort Myers on your web site.
Steve Cafaro
Palace Realty, Inc., FL
Spirer Communications
Ad Agency for Dataw Island, SC; The Landings at Skidaway Island, GA
Dear David:
As a full-service marketing, advertising and public relations agency specializing in the golf and upscale community segment, we have long been producing award-winning advertisements and collateral materials.
But in the end, our clients judge us on results, not just pretty pictures. Our job is to generate a high volume of qualified leads that convert to on-site tours and ultimately sales.
Without question, the GolfCourseHome® Network is a key component of our media recommendations, and becomes more valuable with every month that passes.
It's great to be doing business with an online resource that understands the bottom line. Thanks for your service, your attention to detail—and most importantly, the continually growing results you help us generate for the clients we represent.
Sincerely,
Tobin Spirer
Chairman and CEO
Spirer Communications, Inc.
Paradise Village, Mexico
Dear David,
Once again, I find myself in the position of thanking you. We just got word of another sale that resulted from our buy with you!
This time, the buyer saw us on waterviewhome.net rather than golfcoursehome,net (where as you know, we've had success before).
The lead first came to us from you in mid-March of this year. We've kept contact with them since then and today they purchased a full ownership home from our client, Paradise Village in Puerto Vallarta, Mexico–without ever  visiting the property! While I give some credit to our talented salespeople, detailed website and good follow-through, I firmly believe a big reason is that your sites attract serious, qualified buyers.
And not only do you reach the right people for us, you do so quite cost efficiently. (I hesitate to say that for fear you will raise your rates!)
As you know, we track for all media on our schedule, not only the web-responders, but also those who call us, and your sites regularly rank among our lowest cost per lead and cost per sale. And the quantity of leads has been impressive as well, and we're only six months into our first buy with you!
All that would be reason enough to buy your network…but on top of that you provide service that matches the best I've ever received in my many years of buying media. Not matter what the question or request (or what the hour I sent it!), you were ready with a thoughtful reply immediately. It's also a treat to have the production end of the buy be so effortless–you handled everything, at no cost above the media buy–and made any changes we required almost instantly.
As you know, I have already recommended that our other clients use your network of sites…and look forward to a long partnership with much future growth for both of us.
Thanks, David!  You and your network are the best!
Diane S. Arnold
Director of Marketing
Prudential California Realty Mexico Resort Properties
office: (949) 499-5400
Owl's Nest, New Hampshire
Hi, David,
Tom and I would like to thank you for your follow up on this lead. Audra N. phoned me on October 22nd and made an appointment to look at real estate on the 29th. She signed an agreement [of sale] on October 30th.
Your site [GolfCourseHome.net] certainly got her excited enough to call us immediately.
Thanks for your great work!
Best regards,
Linda Brent, Broker
Owl's Nest
Thornton, NH
Persimmon Fields, South Carolina
David-

How big is your mailing list? We were inundated with calls yesterday. Couldn't have been happier….Thanks again for your help. The inclusion of GolfCourseHome.net in our marketing campaign [for Persimmon Fields] has been directly related to its success.
Ben Schreiner, Marketing Associate
The Percheron Group
Malvern, PA
Tides, South Carolina
David,
We are certain that GolfCourseHome.net contributed to Tides' sales success and appreciate your help with everything. We thoroughly enjoy working with you and will continue to recommend your site to our clients.
Thanks,
Jenifer Smith
Media Director
CPW Media, Charlotte, NC
The Cliffs at Glassy, South Carolina
Resales Represented by Showman Real Estate
Dear David–
Earl and I want you to know how much we appreciate the service you are providing for us.  I believe that we were one of the early advertisers to join your web site; and, you have no idea how much it has meant and still does mean to us! Every day we realize even more how many clients you have provided for our real estate business.
We have met so many wonderful people from different countries and various states in the USA due to our advertising on your web site.  The clients who traveled the farthest (from Iraq) have become very dear friends.
Other clients, who contacted us through your web site, have visited our home and community from England and South Africa.  Obviously, most of our hot leads are residents of the United States, but the variety of locations from which these clients come proves how extensive the coverage of www.GolfCourseHome.net is.
David, we cannot thank you enough for all that you have done for us. We love your web site and the clients it provides for us.
Keep up the good work. We could not ask for better publicity!!  Thanks again.
Nancy K. Ralston & J. Earl Ray
Agents with Showman Real Estate
Renaissance, Florida
I am contacted by numerous media sales representatives each week.  I am almost always skeptical and thoroughly investigate each opportunity in order to get the best return on our marketing investment.
David Lott at GolfCourseHome.net was one of the most persistent sales reps I have ever crossed paths with.  However it wasn't just his persistence that got me to participate.  It was also the good quality program he had put together.
Since we began participating in golfcoursehome.net about 18 months ago, the site has delivered more than 1,000 real estate leads for our community, including click-throughs to our web site, individual alert leads and bonus leads.
The more leads we get, the more sales result. And the cost-per-lead was very affordable when compared to the results of other more traditional advertising we were using. Thanks GolfCourseHome.net!
Kerri Goldsmith
Worthington Communities, Florida
Lockwood Folly, North Carolina
Dear David,
We are going to have a new Chairperson. I thank you for all the exposure you have given Lockwood Folly over the past couple of years that I have been involved with you.  It is a class act and has benefited our Club greatly.
Thank you,
Dave Kelley
Membership Chairman
Lockwood Folly Country Club, NC
Savannah Lakes Village, South Carolina
Dear Alan/David:
Thanks for your help and the great response we continue to receive from the GolfCourseHome® Network. We appreciate and realize the value of your service and all of the "value added" opportunities that you provide for your clients.
We really appreciate the great publicity, and have been very pleased so far in the quality of prospects that we have gained through GCH [since first appearing in November 2004]. We already have several visits arranged after the first of the year as a result!
Kirk Smith
Marketing/Communications Manager
Savannah Lakes Village POA, Inc.
Cedar Creek, South Carolina
Dear David,
You have been remarkably consistent in delivering [for Cedar Creek]. We have 9 sales from Golf Course Home which I can verify so far. Thank you!
Mark Kolarek
President
Cedar Creek Properties, SC
Del Webb's Spruce Creek Country Club, Florida
Alan,
Thanks for the follow-up as to how GolfCourseHome.net is performing for Del Webb's Spruce Creek Country Club.  Our community leads, traffic and sales reflect Internet as the top 1 or 2 for each during the first and second quarters of 2004.
Third-party sites are undoubtedly driving traffic to our own URL, making the Internet not only one of our top lead sources, but also one of our least expensive advertising mediums.  We registered 56 new leads directly from GolfCourseHome.net during the second quarter of 2004 alone, with many more clicking through to register themselves on sprucecreek.com.
Thanks again for your terrific efforts,
Jennifer Gunnoe
Marketing Administrator
Pulte Homes Ocala Division, FL
Piper's Landing, Florida
Dear Alan (VP Sales, GolfCourseHome.net):
GolfCourseHome.net has added an entirely new dimension to our advertising. We have been very pleased with the continual amount of inquiries we receive on a daily basis.
Susan Teach
Realtor
Piper's Landing, FL
Savannah Quarters, Georgia
Hi David,
We are absolutely thrilled with the response! Thank you very much. This [www.GolfCourseHome.net] is, by far, the best site we are on.
Patty Jensen
Marketing Director
Savanah Quarters, GA
Haig Point, South Carolina
Hi Dave:
Just wanted to tell you we will be getting our first sale from a lead you provided us on GolfCourseHome.net back on May 28th.  Curt & Kay Seymour were looking for a private club and had visited many other properties before coming to Haig Point on Daufuskie and falling in love with homesite #579.
They will close on their homesite on August 1st, sale price $415,000.
Tom and I would like to take this time and say, Thank you!  After all the hard work of working the many leads you have provided us, someone fell in love with this unique island.  His wife, Kay, said she knew right away when she got off the boat, that she thought Haig Point was special.
Again, many thanks,
Maryrose & Tom Heffner
Brokers
RE/MAX ISLAND REALTY, INC.
Hilton Head Island, SC
Harbour Ridge, Florida
Homes Sales represented by HR Properties
Dear Alan (VP Sales, GolfCourseHome.net):
I want to let you, and all those involved at GolfCourseHome.net, know that the addition of your sites is turning out to be a significant addition to our web site marketing program.
In just 10 weeks, we have received 60 leads directly from our page on GolfCourseHome.net and its companion site, WaterViewHome.net. In addition more than 230 visitors to our page have clicked through to our own web site. We've also received another 25-35 prospect names via your newsletter, New Community Alert.
Many of these leads have proved to be well-qualified prospects ad have resulted in visits, or planned visits, to the property. While it is still early, it appears that at least two sales are pending.
The GolfCourseHome.net Marketing Program is, by far, the best web marketing support that we have experienced, and at the most efficient rate to boot!
Alan, thanks again for all your efforts on our behalf. We look forward to working with you in 2005!
A.A. Stein, III
Broker, HR Properties
Listing Agent, Harbour Ridge, FL
Penn National, Pennsylvania
David,
Thanks so much for the head's up.  I've brought everyone's attention to the fact.  We did have the Newton's tracked as coming from GolfCourseHome.net. We're having our annual marketing review meeting next week, I'll make sure everyone is aware of where our buyers are coming from!Thanks again.
FYI- The Newton's purchased a golf course homesite (but they're not golfers) and will probably be building in the next year.
I just checked- we've had 3 sales from GolfCourseHome.net this year!
Thanks, David!
Laura Nicklas
Marketing Director
Penn National, PA
PGA Village, Florida
Dear David:
GolfCourseHome.net has been one of our primary lead sources for this year. We have found their leads to be highly qualified and well worth our sales team's attention.
Mary Kay McGuire
President, MK Marketing
Agency for PGA Village, FL
Bay Creek, Virginia
Dear David,
Thanks so much. I just came back from dinner in Cape Charles with Barbara and John Savidge, the ones who wrote to you, and prompted your call to us.
They took a tour today with our sales staff and then met me at the Harbor Grille for dinner. They were as delightful a couple as you'd ever want to meet. They had two homes picked out and were deciding between two of our villages.
Thanks for helping us prevent the loss of valuable prospects like these. We're setting in motion better data management systems as we speak. Things are going so well we can hardly keep up with the sales demand. Tough problem to have.
Thanks and warm regards,
Josephine Mooney
Marketing Director
Bay Creek, VA
The Hamlet, Florida
Dear David:
Thank you for the fantastic presentation you have given The Hamlet Country Club on your site. I was thoroughly pleased with the smooth set-up of our page and how easy it was to translate my material to you. You were a delight to work with and the installation effortless.
Since having our presence on GolfCourseHome.net, my prospect file is nearly an inch thick from e-mail requests via GolfCourseHome.net. Phone calls and e-mails started pouring in within the first two days. I was amazed.
Although we have our own company web site, most prospects are finding out about us through GolfCourseHome.net since, apparently, you have stronger search engine capabilities. Thank goodness for you, otherwise we might not be found at and considered.
I have no hesitation extending my agreement with you and would highly recommend your company to anyone interested in generating leads.
It's been a pleasure.
Sincerely,
Marie A. Mitchalk
Membership Director
The Hamlet
Delray Beach, FL