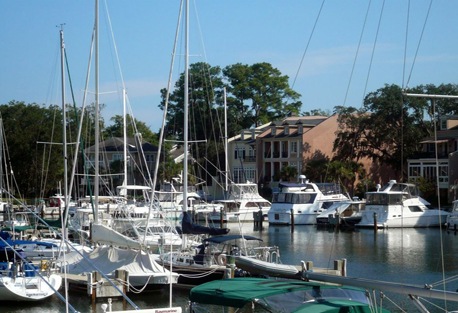 GCH Network Newsletter
Communities On the Water & the Golf Course
Vol. 16, No. 1,089     March 4, 2016     Circ. 15,000
HOMES FOR SALE

* Florida Homes for Sale
* Texas Homes for Sale
* North Carolina Homes for Sale
* Georgia Homes for Sale
* Getaways & Stay & Plays – Currahee Club, GA
* What's Going On At…  SC Communities
NOW TRENDING ON GCH NETWORK
> Top 10 Most Visited Communities
> Florida, Carolina & Georgia Homes Under $299K
> Island Living in FL, GA, SC, MA & the Caribbean
> Southern Travel: SC Lowcountry Discovery Visit Packages
> North Carolina Living: Mountain, Central & Coast
> Water View Homes Special Edition, Part I

FIRST TEE
Good Morning! Believe it or not, signs of spring are cropping up. One of my favorites is the Hilton Head Boat Show held April 22 at Windmill Harbour. Not only will you see top-quality water craft, but you can also take a test drive on the water with a dealer.
Spring also means shopping for a home and we present four more homes from Florida to Texas and points in between. Fireplaces, marsh views, swimming pools, guest houses and gourmet kitchens are just a few of the bells and whistles you'll find in these fine properties. See details below, and think spring!–David Lott, Founder/Publisher
FLORIDA HOMES FOR SALE
Harbour Ridge, Stuart
Asking Price: $575,000
Property Address: 1538 Buttonbush Circle, Stuart FL 34990

Bedrooms:  4
Bathrooms: 4
This 3,400-sf Piazza Collection home is located by a private preserve with fine views of marsh and woodland. It has a courtyard and a cabana guest house with its own kitchenette.
KEY FEATURES
TEXAS HOMES FOR SALE
Comanche Trace, Kerrville
Asking Price: $469,000
Property Address: 2113 Toscano Way, Kerrville TX 78028
Bedrooms:  3
Bathrooms: 3.5
This 2,417-sf Tuscan-style home overlooks two fairways with water views as well as Hill Country views.
KEY FEATURES
NORTH CAROLINA HOMES FOR SALE
Champion Hills, Hendersonville
Asking Price: $1,295,000
Property Address: 124 Bobby Jones Drive, Hendersonville NC 28739
Bedrooms:  4
Bathrooms: 3.5
This 4,822-sf home is located in a private setting with captivating long-range mountain views to the east. Architecturally it is a blend of mountain and contemporary styles.
KEY FEATURES
GEORGIA HOMES FOR SALE
Osprey Cove, St. Mary's
Asking Price: $639,000
Property Address: 1810 Isle of St. Mary's Way, St. Mary's GA 31558

Bedrooms:  3
Bathrooms: 2.5
Set on a marshfront site with long-range views of the community's championship golf course, this year-old home has an elegant stucco exterior accented by arched windows and a porte-cochere supported by twin columns.
KEY FEATURES
The Landings, Skidaway Island
Asking Price: $649,000
Property Address: 1 Palm Glade Court, Savannah GA 31411

Bedrooms: 3
Bathrooms: 4.5
This spacious, 4,006-sf home enjoys an excellent location on a large corner lot in the community's Deer Creek neighborhood and is move-in ready.
KEY FEATURES
GETAWAYS & STAY n PLAYS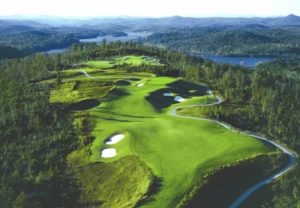 Currahee Club, GA: Getaway package from just $199.
> Currahee Club, Toccoa GA wants interested property buyers to feel like "part of the family" and take a Discovery Tour of this 1,200-acre community on Lake Hartwell.
Tour package includes accommodations in a private mountain cottage or home and an optional round of golf for two or a custom-designed lake or mountain excursion. Rates begin at $199 a night for one-bedroom lodgings, single or double occupancy. Send me more information about Currahee Club!
WHAT'S GOING ON AT…
Hilton Head Boat Show April 22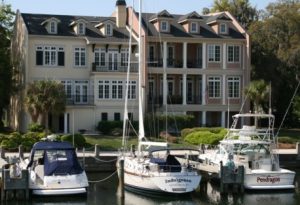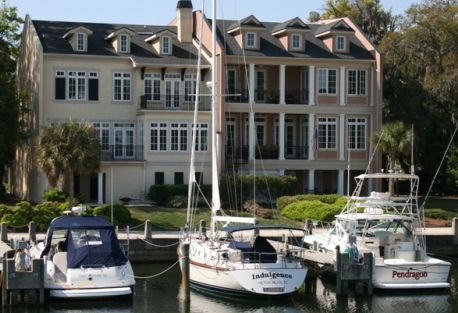 Windmill Harbour, SC: Boat show April 22.
> Windmill Harbor, Hilton Head Island SC is set to help host the twelfth annual Hilton Head Island Boat Show, one of the premier in-water boat shows in the Southeast. It's a great opportunity to see a fine showcase of boats and the outdoor equipment and services required to start enjoying life on the water. In addition to seeing all the boats, you may get the chance to take a boat out on the water with a dealer for a test drive.
The show takes place on Fri., April 22 noon to 6 p.m., and both weekend days from 10 a.m. to 6 p.m. Free parking is available in several locations throughout the Windmill Harbour neighborhood. Send me more information about Windmill Harbor!
7th Annual Charleston JDRF One Walk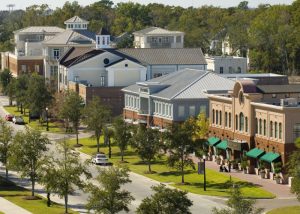 Daniel Island, SC: Local charity event coming up.

> Daniel Island, Charleston SC will be doing its part for the 7th Annual Charleston JDRF One Walk at 1:00 pm on Sun., March 6. This 1.2 mile walk around Smythe Park increases awareness of Type 1 Diabetes and raises money for JDRF, the leading global organization focused on research for a cure.
This year's goal is to raise over $100,000 by joining in this fun and free event featuring live music, face painting, bounce houses and other family friendly activities. Send me more information about Daniel Island!