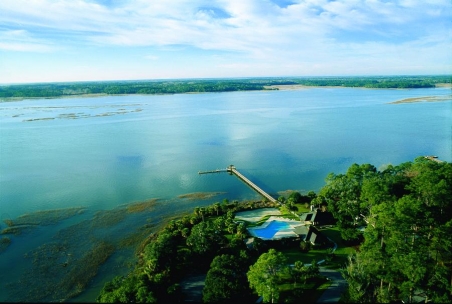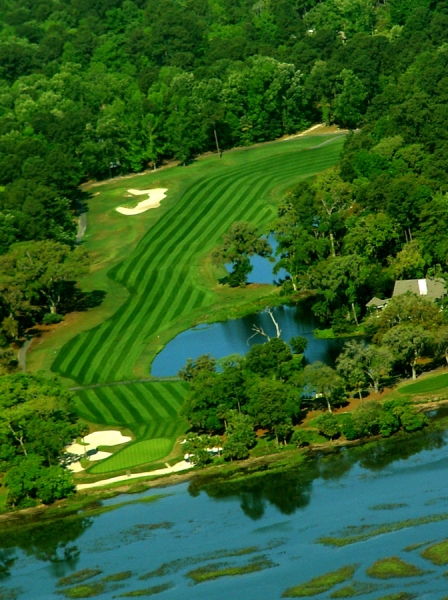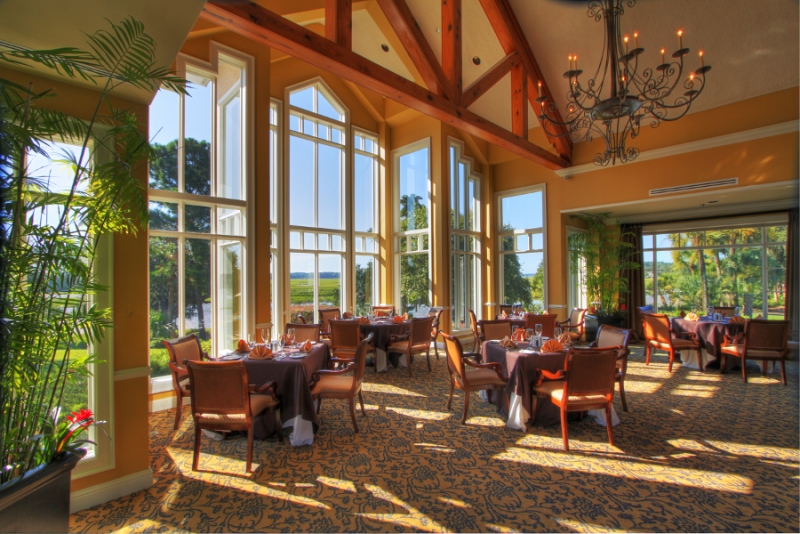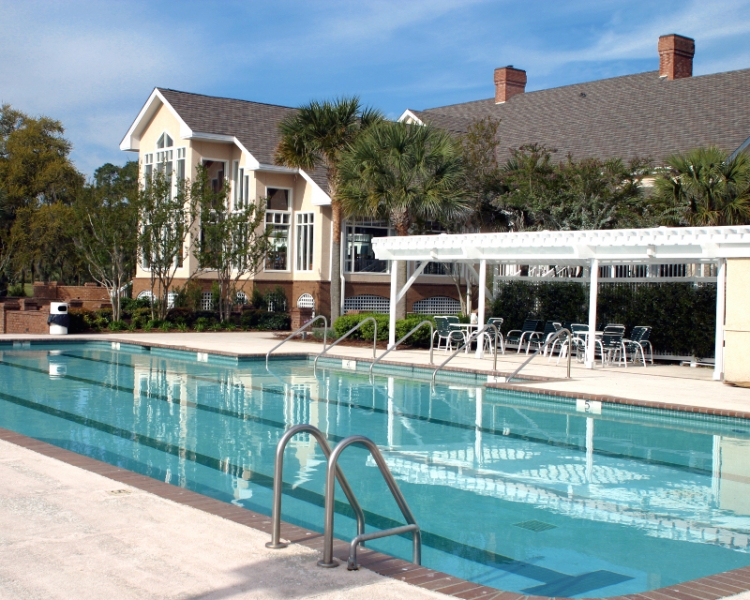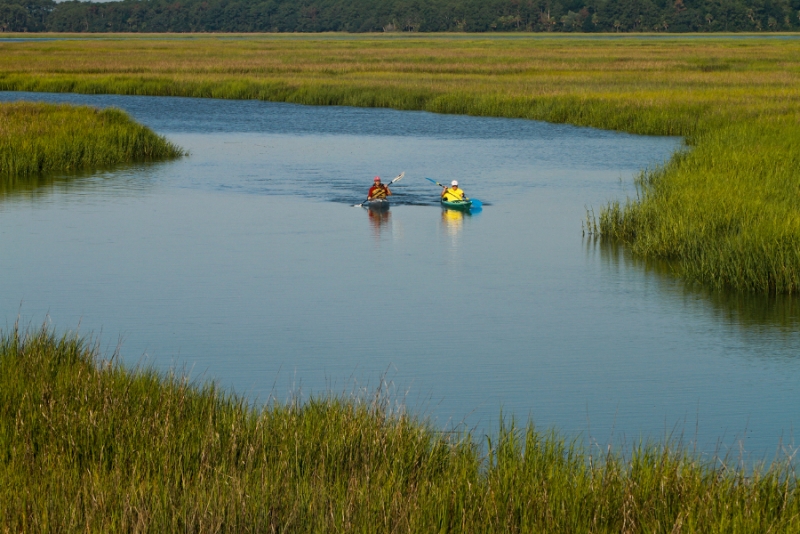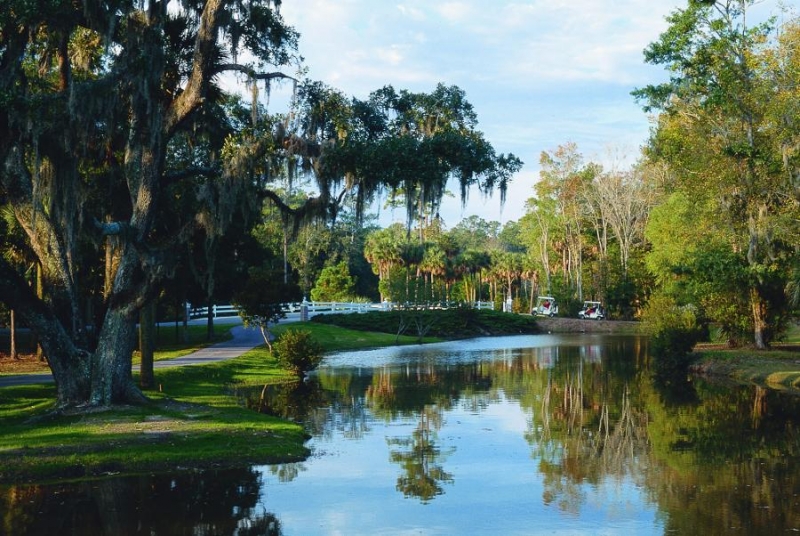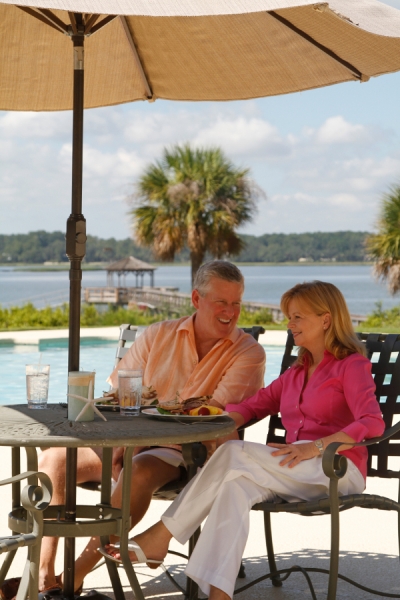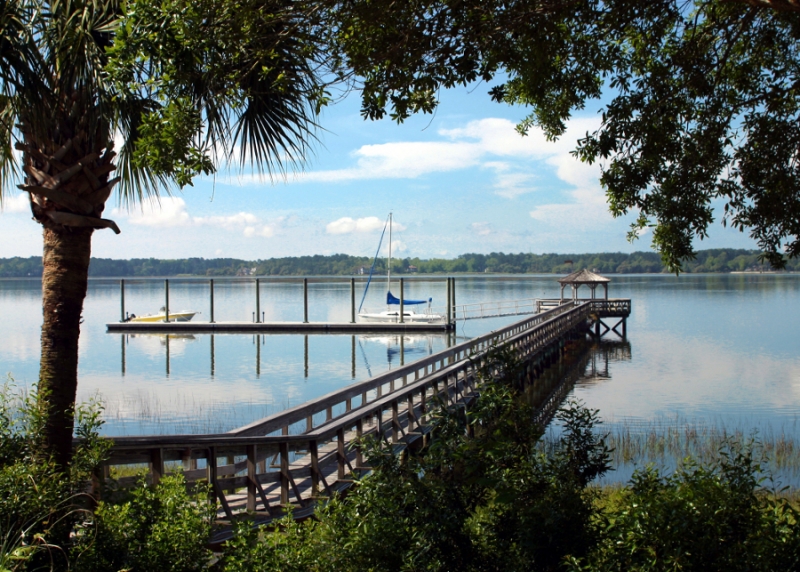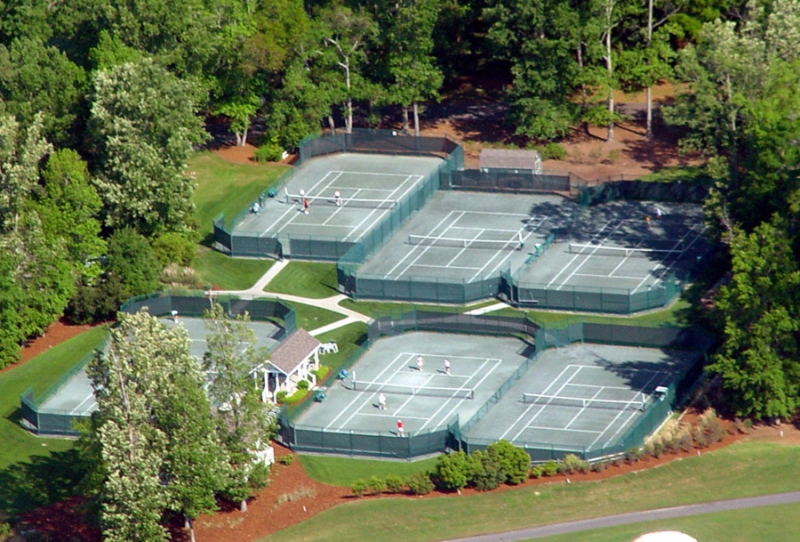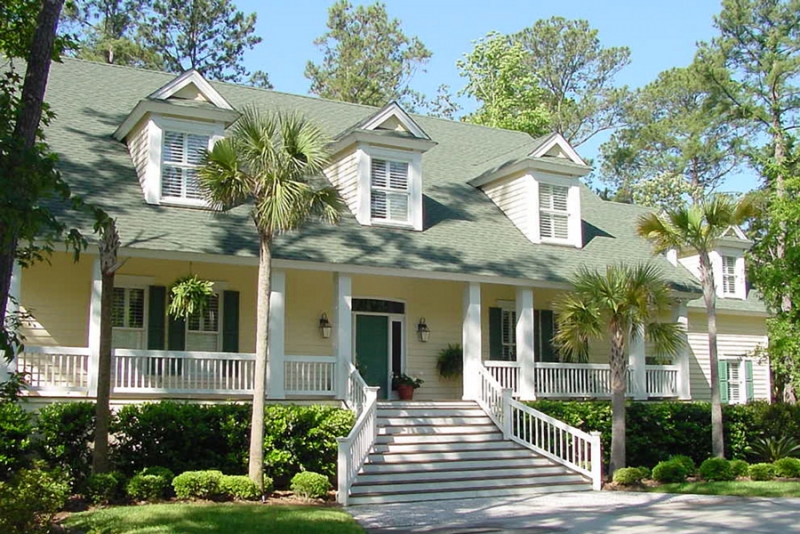 Set in the Carolina Lowcountry, Callawassie Island is a private, gated island community offering world-class Tom Fazio golf and a full complement of amenities.
A half-mile causeway provides a relaxing, almost magical approach to the island, where peace and quiet are as plentiful as vibrant activity.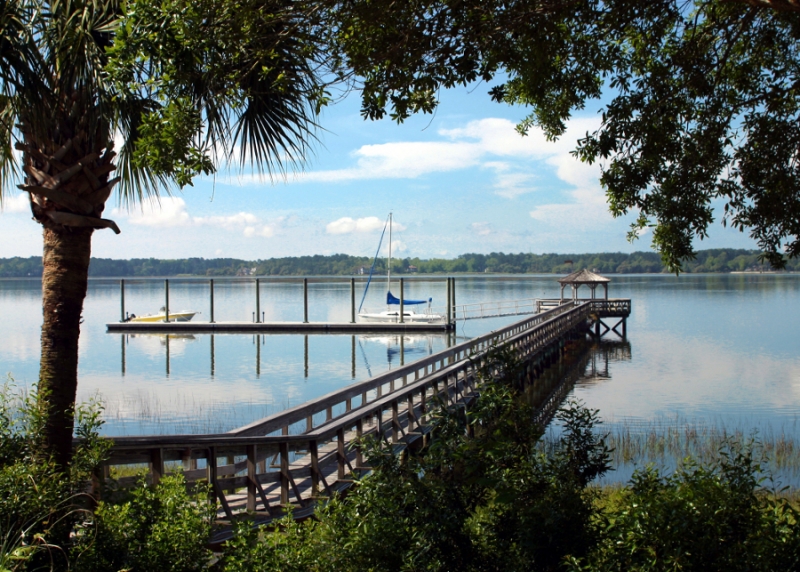 The Callawassie Island River Club overlooks the Colleton River.
Callawassie is ideally located—near Hilton Head Island–yet a world apart from its crowds, noise and traffic. For convenience and charm, Beaufort is only 15 minutes away and historic Savannah, Georgia, only 30.
The homes and homesites of Callawassie—including waterfront— are among the area's best values. Send me more information about Callawassie Island!
Golf by Tom Fazio
In designing the 27-hole Callawassie Island golf course, Fazio took advantage of a lush natural environment to create intriguing visual drama as well as excellent playability.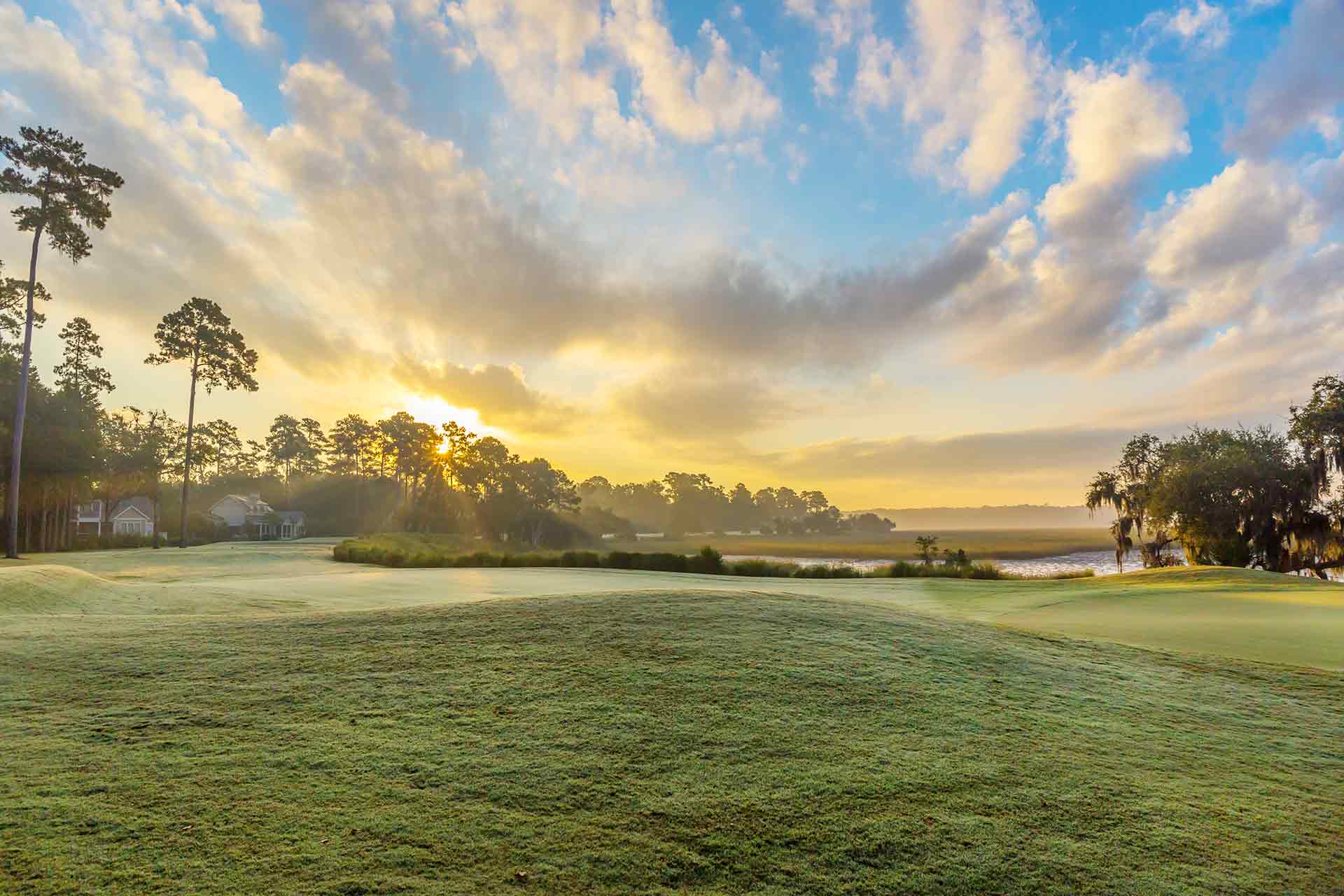 The golf course is surrounded by a lush natural environment.
One of the master architect's earliest designs, the course meanders intimately along the river and salt marshes in a way that environmental regulations make difficult today. And wth a recent $4 million renovation, the three distinct nines play like new. Send me more information about Callawassie Island!
A Certified Community Wildlife Habitat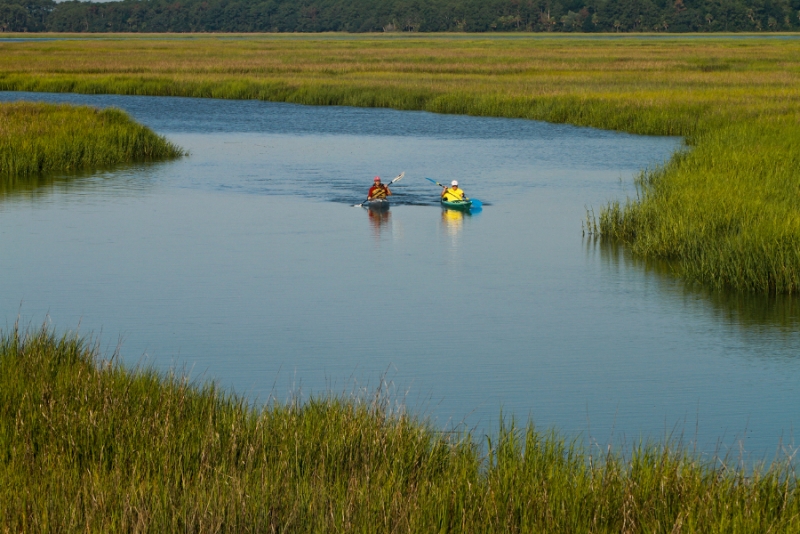 Callawassie Island is a Community Wildlife Habitat.
Callawassie Island is the first South Carolina community to have been designated a "Community Wildlife Habitat" by the National Wildlife Federation.
Coexisting with nature—with live oaks and palmettos, with egrets and herons, and with the thriving ecosystem of the salt marsh—has always been important here.
Today, that distinguished designation still applies and Callawassie is one of only four South Carolina communities that can claim it. Send me more information about Callawassie Island!
Callawassie Island Clubhouse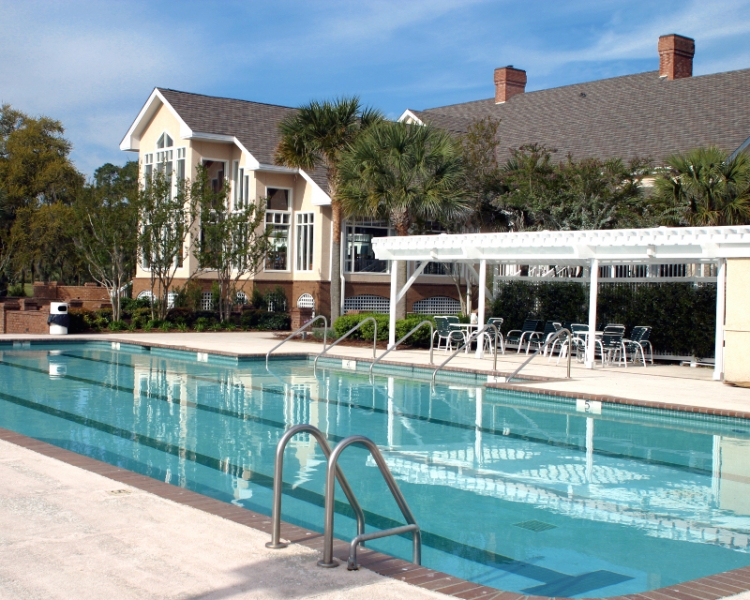 The clubhouse is complete with pool and tennis/fitness nearby.
Every community needs a center, and at Callawassie Island, it's the gracious clubhouse. Encompassing 26,000 square feet of Lowcountry style, it offers a fine blend of casual and formal dining areas.
Members and guests enjoy the Grill Room Bar for a drink after a round of golf as much as the Dogwood Room for a gourmet dinner.
The clubhouse complex includes a pool overlooking the marsh, with the golf practice area, pro shop, tennis center, and fitness center nearby. Final touches are bocce and croquet courts and a horseshoe pit. Send me more information about Callawassie Island!
The River Club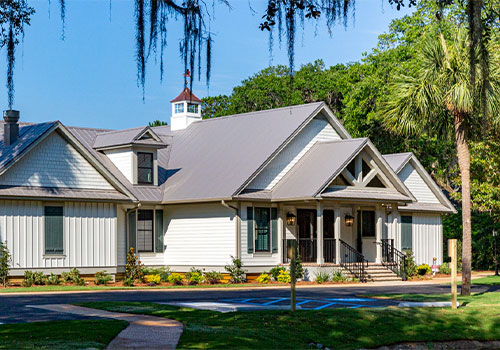 The River Club puts all the river activities close at hand.
Overlooking the beautiful Colleton River, the Callawassie Island River Club provides provides year-round indoor and outdoor casual dining.
The River Club docks offer community boat tie-ups and slips, as well as deep-water access to the Colleton River and Port Royal Sound. Additional features include the family swimming pool, sundeck and fire pit area.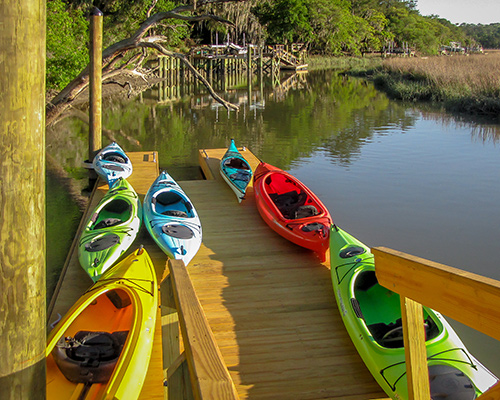 Kayaks lined up and ready to go.
Residents looking for easy creek access with smaller boats or kayaks use the Sugar Mill Ruins dock and the Paddler's Point dock.
The island's surrounding tidal rivers, creeks, and freshwater ponds are home to great inshore fishing. Residents catch shrimp and crab right off the community docks. Send me more information about Callawassie Island!
Save
Save
Save
Real Estate
Featured Listing
Click here to view featured listing
Amenities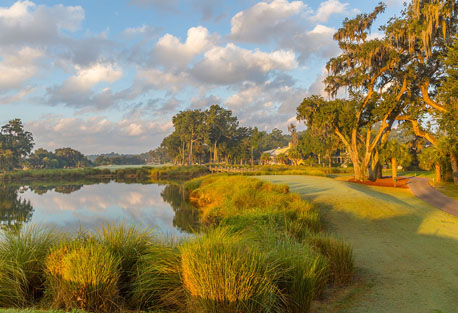 Play three top 9s by T. Fazio: Magnolia, Dogwood & Palmetto.
Save
Area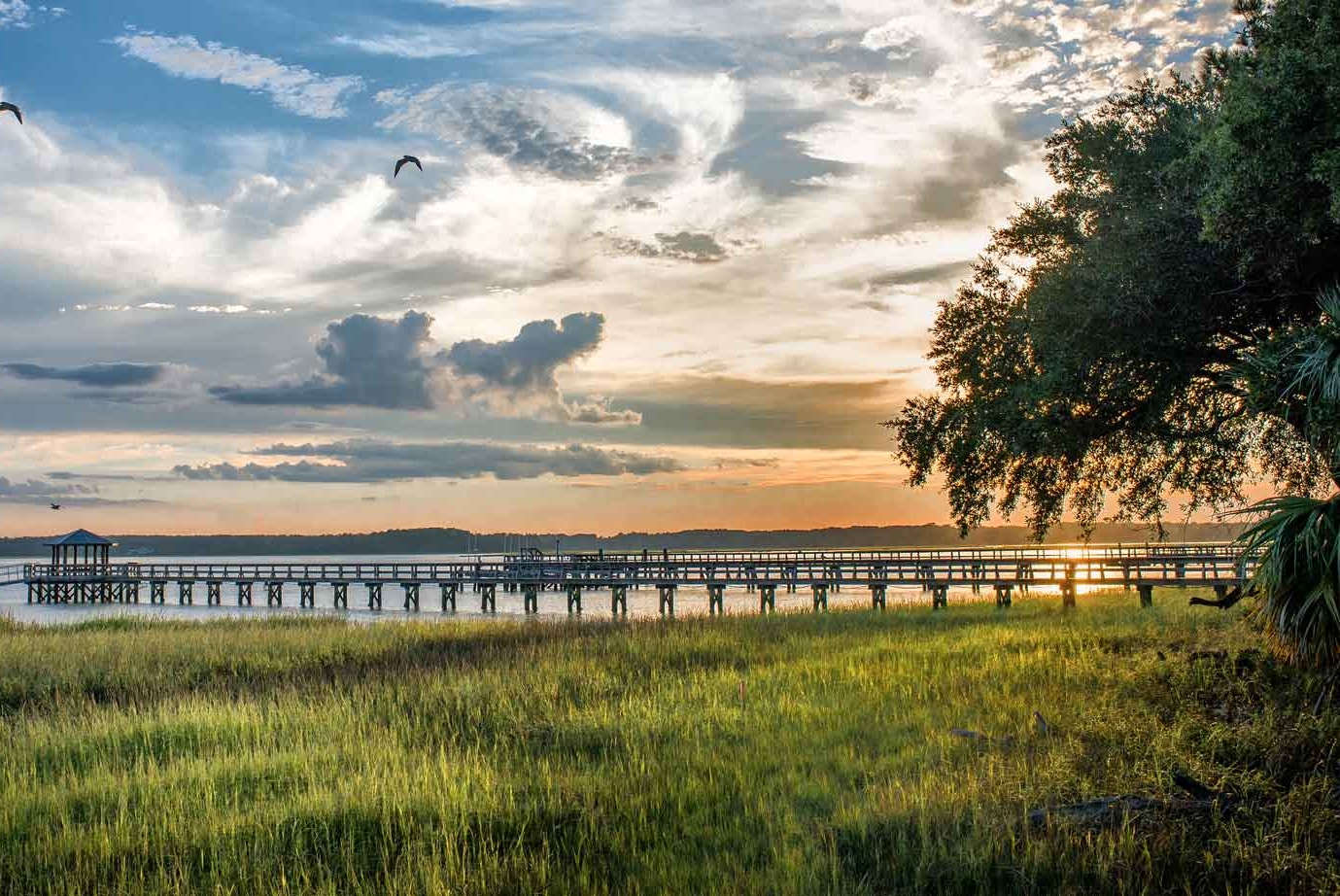 Callawassie is set apart, yet just 15 minutes away from Beaufort.
Callawassie Island lies in the heart of the South Carolina Lowcountry, surrounded by charming villages, vibrant cities, historic attractions, universities, entertainment, beaches, shopping, and excellent healthcare.
Just 15 minutes away is the small city of Beaufort, with its quaint downtown, antebellum homes, art galleries, antique shops, fine dining and riverfront park. Only 30 minutes from Callawassie Island is Savannah, Georgia, known for its urban beauty and old-world charm.
Savannah & Charleston
The elegant Historic District and a festive River Street are must-see sections of Savannah, which also offers first-class restaurants, shopping and sophisticated art galleries. Also, just a half-hour's drive is Hilton Head Island and its beautiful beaches.
Charleston is another popular day-trip destination, prized for the brightly colored houses of its Rainbow Row on The Battery and for historic Fort Sumter. Plus the French Quarter and Old Market. Send me more information about Callawassie Island!
Awards & Honors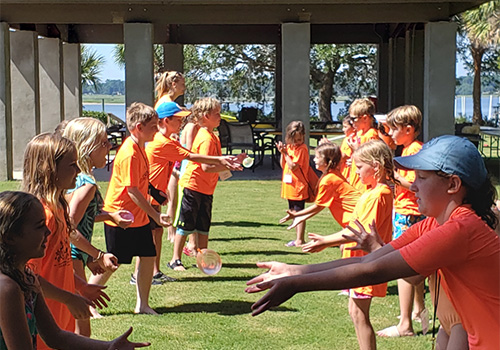 Kids give kudos to Callawassie Island, too.
Discovery Package
Visit Callawassie Island on its 3-day/2-night Discovery Visit and learn firsthand why it is such a popular place to live. Your discovery package includes:
You are also encouraged to try a guided kayak excursion around the island or take a complimentary carriage or a walking tour of nearby historic Beaufort.
Please keep in mind that accommodations are available on a first-come, first-served basis. To reserve your Discovery Visit, please call 843.987.2125. Send me more information about Callawassie Island!
Additional Information
Member ownership ensures that residents control the direction of Callawassie Island, the clubs, and the beautiful, natural setting. Callawassie Island is a thriving community with strong member participation in the governing of the island through boards and committees.
Benefits of Membership
Membership in the Callawassie Island Club allows access to first-rate golf, tennis, swimming, kayaking, fitness, dining, and more. Island Membership is part of being a resident, assuring a strong financial foundation for the community.
Thanks to this solid structure, amenities continue to improve, infrastructure is constantly maintained, and the island's appearance is always a top priority. Additionally, healthy financial reserves are in place for emergencies. Send me more information about Callawassie Island!
Nearest Airport
Location Map
Click here to get directions