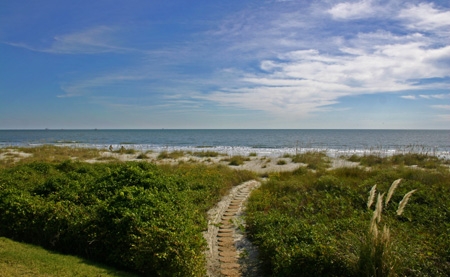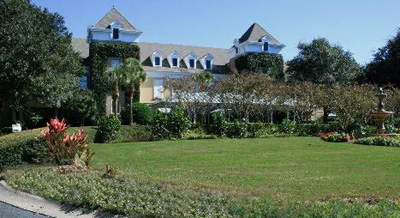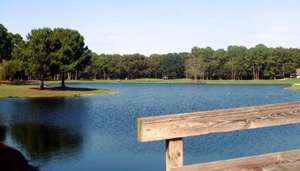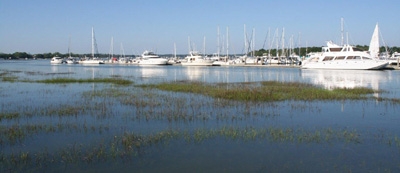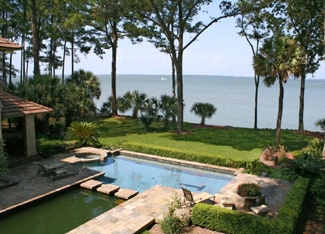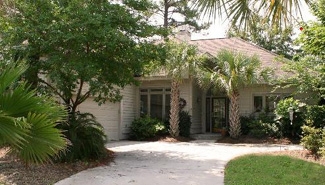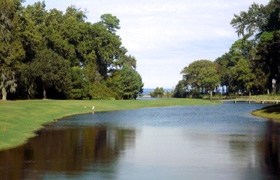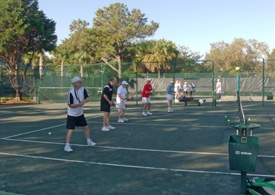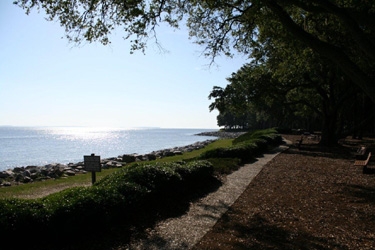 Hilton Head Plantation is a private, gated community on the north end of Hilton Head Island featuring 4,000 sprawling acres, beaches and more.
Convenient to shopping, dining, golfing and many other amenities, the community offers four championship golf courses which provide a full range of membership options and the best in country club living.
Tennis and boating are also favorite pastimes for Hilton Head Plantation residents.
A wide range of activities and amenities combined with low annual fees, make this established community especially attractive to second-home owners and primary residents alike. Send me more about Hilton Head Plantation!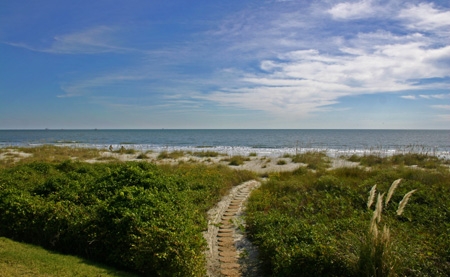 Two miles of sandy beach offer plenty of room to stretch out on.
Unspoiled Natural Beauty
With more than 4,000 acres and two nature conservancies, Hilton Head Plantation is Hilton Head's second-largest planned community.
Sheltered between Port Royal Sound and the U.S. Intracoastal Waterway, the plantation offers two miles of sandy beaches on Port Royal Sound, and a marina to charter a boat or dock one of your own.
Residents enjoy six miles of biking and jogging trails, central recreational facility and a waterfront playground. Additional amenities include a four-star restaurant, community swimming pool, common gardening area and 12 tennis courts.
To top things off, there are four ,championship, 18-hole golf courses to challenge you. Close to schools and shopping. Send me more about Hilton Head Plantation!
Hilton Head Plantation Real Estate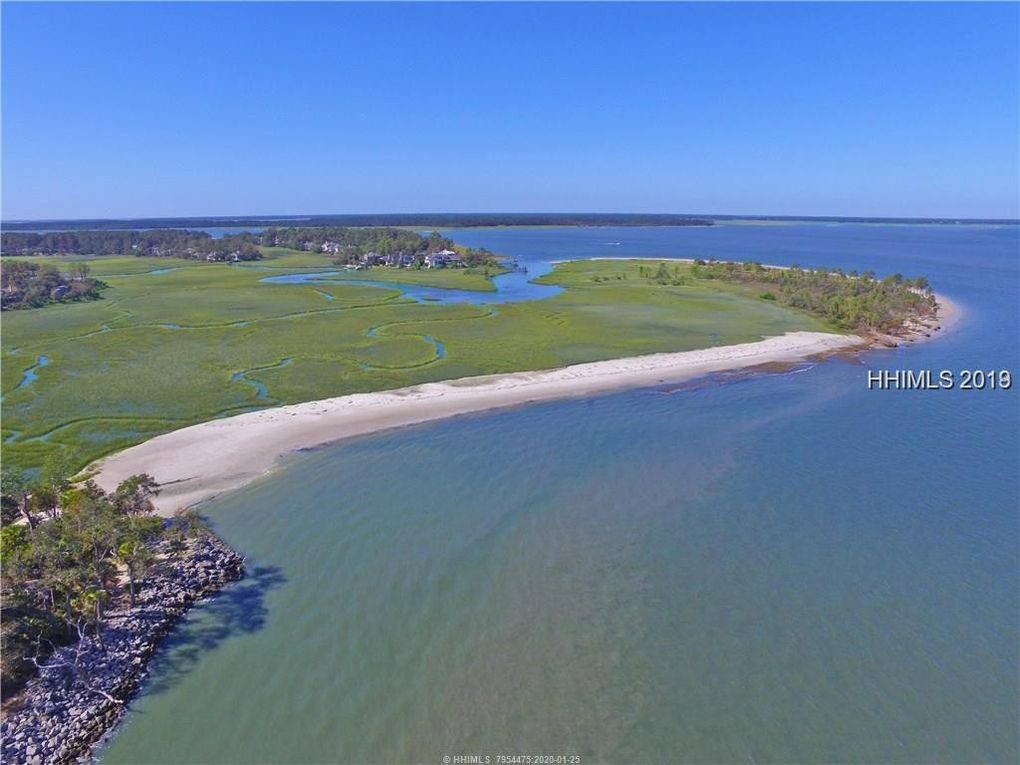 Hilton Head Plantation stretches out over two miles of beaches.

After years of planning and development, Hilton Head Plantation has evolved into a rich blend of diverse neighborhoods.
While club activities and recreational opportunities abound, neighborhoods within the plantation provide an additional source of friendship, recreation and community.
Each neighborhood within Hilton Head Plantation is as unique as the plantation itself. Options include waterfront homes and villas, single-family homes with golf course or lagoon views and homes clustered within wooded settings.
While amenities vary from one neighborhood to the next, all are within biking distance to a pool or a clubhouse via the intricate system of biking and jogging trails throughout the plantation.
For details and pricing, see the real estate section below. Send me more about Hilton Head Plantation!
Save
Real Estate
Estate & Residential Homes, Patio Homes, Condominiums

Priced from $175,000 for condos to approx. $4 million for estate homes

Lot prices from $99,000 to $1.5 million

Views of golf, lagoon, lake, wooded, saltwater marsh, Port Royal Sound
For More Information, or to set up an appointment to see property, call Darle Booher, Raveis Real Estate – Carolinas LLC, at 843-368-5549.
Featured Listing
Click here to view featured listing
Amenities
While residential areas are gated and private, there is public access into the plantation that allows locals and tourists to visit restaurants, golf courses, and other public facilities.
Private, gated, golf course community
24/7 professional security service
Multiple parks
Four golf courses are located within the community

Dolphin Head Golf Club, member owned and operated
Bear Creek Golf Club, member owned and operated
Oyster Reef Golf Club, semi-private
Country Club of Hilton Head, semi-private

CCHH has tennis, a new fitness center, indoor and outdoor pool

Dolphin Head Recreation Area

Two miles of walking beach at Dolphin Head
Park, playground & pavilion

Spring Lake Pavilion
Surrey Lane Ball Fields
Spring Lake Pool complex

Lake and lagoon system, stocked for fishing

Two separate nature conservancies
Spring Lake Tennis Center with 12 Har-Tru tennis courts
Full-service Skull Creek Marina on the Intracoastal Waterway

Provides access to Port Royal Sound and Atlantic Ocean
Facilities include a boat yard and fuel service
158 boat slips

Available for rent or purchase
Can accommodate up to 200-ft boats

Two bocce ball courts and three shuffleboard courts
Plantation House
Dining at Old Fort Pub and many nearby restaurants ranging from casual to fine dining
30 different activity clubs
Kids Kamp Program, held each summer for children of the Plantation in grades K-8
Area
Hilton Head Island has nurtured and protected its lush environment, allowing visitors to view bottlenose dolphins at play, catch glimpses of loggerhead sea turtles, walk or horseback through forest preserves where families of deer are grazing, or watch seabirds over a sandy shore.
Bluffton and Hilton Head offer a variety of unique shops and some of the nation's most recognized retail chains. From chic boutiques to exclusive outlet stores, Hilton Head Island offers fashionable, fine-quality products in a fun and casual atmosphere.
Sports & Entertainment
Hilton Head entertainment consists of the world-class Arts Center of Coastal Carolina that brings Broadway-caliber performances to the stage; two local Hilton Head art leagues and the much celebrated Hilton Head Symphony Orchestra.
Several annual events bring visitors from all parts of the world to the Island. The International Piano Competition, The Concours D'Elegance Car Show, and the Verizon Heritage Golf Tournament are weeklong activities that provide residents unique opportunities to participate in world class programs. Send me more about Hilton Head Plantation!
Additional Information
Four Fine Clubs Offer Extraordinary Golf
Membership at each of the four golf clubs is optional. Residents enjoy the ability to choose a membership that best matches their interests. In addition, there are numerous opportunities to play at other courses in this golf-rich area.
Bear Creek Golf Club is a strictly private member owned club that focuses on golf. Because of the club's 250-member limit, Bear Creek is made for the avid golfer looking for a club with no tee-time requirements, no cart fees, no range fees and no tipping.
Its Rees Jones designed golf course was completed in 1978, then fully renovated in 2005 under the direct supervision of Rees Jones. Numerous golfing groups of all levels are available for play providing a great camaraderie among the members. While lunch is available daily, there are also golfing events tied to lunch or dinner as well as special evening events.
Country Club of Hilton Head provides an affordable option in club lifestyle that includes a variety of memberships to accommodate member's needs. Opened in 1986, the course was designed by Rees Jones. A state of the art fitness center, indoor and outdoor pools, an outstanding tennis center, and club dining provide the total package for those who enjoy the benefits of a full service club.
Country Club of Hilton Head is an affiliate of ClubCorp, providing the opportunity to participate in other ClubCorp clubs throughout the world. Depending on the level, your membership could include greens fees or special dining opportunities at member clubs.
Dolphin Head Golf Club, the first Gary Player course built in the area, opened in 1974. Since 1983, it has been operated and owned by the membership. Renovations have been made throughout the following years, including new greens, new bunkers and an irrigation system, that has made it an island favorite.
Numerous club events and special dining opportunities provide the membership with a great overall experience. Qualified members may also participate in Lowcountry Women's Golf Association and Men's Senior Golf Association, enabling them to play many courses in the area in a fun competitive environment.
Oyster Reef Golf Club was originally opened in 1982 and was designed by Rees Jones. The championship tees at 7014 feet to the forward tees at 5288 provide a challenging round for golfers of all skill levels. The renowned par 3 6th hole features a beautiful backdrop of Port Royal Sound.
As a member of the Heritage Group, Oyster Reef members also have special privileges on courses not only in the Hilton Head area and throughout South Carolina, but also in Texas, Florida, North Carolina, Georgia and Michigan. The Heritage Group offers stay and play packages as well as golf packages at seven local golf courses.
Nearest Airport
Savannah/Hilton Head International Airport (SAV), 50-60 minutes
Hilton Head Regional Airport (HHH), 10-15 minutes
Location Map
Click here to get directions