1. "The Place Patriots Call Home"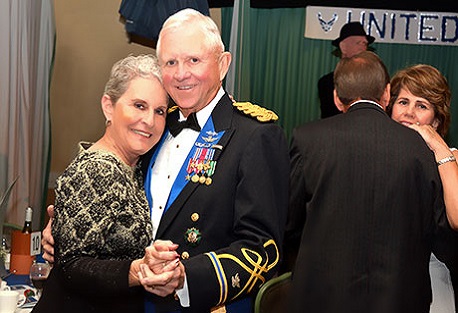 Love of country and firm friends bind this community together.
Feel at home with retirees 55+ who share a love of country and service to others. Friendly neighbors and the camaraderie of other military veterans combine to make Indian River CC a warm and welcoming community. Send me more information about Indian River CC!
2. Retire Melbourne FL:
Perfect Weather & Location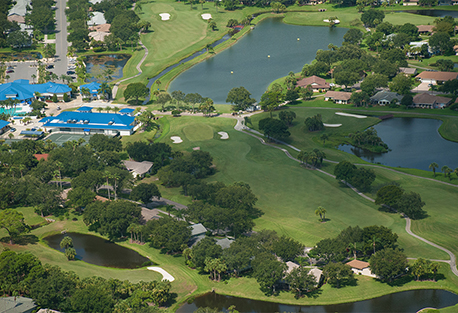 The Florida sun makes for year-round outdoor activity.
Residents at the Indian River Colony Club enjoy nearly 3,000 hours of sunshine annually and almost perfect weather.
The sublime climate allows them to play golf year round, take a walk on the nearby sandy beaches and dozens of other outdoor activities. As a bonus, Melbourne is ranked as the "Best Town in America to Live Near a Beach."
3. Fun & Fantastical
Indian River CC is located just 40 minutes from Orlando's theme parks and is even closer to Cape Canaveral and Atlantic beaches. It is also convenient to Patrick Space Force Base, VA facilities and the beauty of Florida's Space Coast.
And getting there is easy, too, with service from Orlando International Airport (41 min) and Melbourne Orlando International Airport (24 min). Send me more information about Indian River CC!
4. Gated Community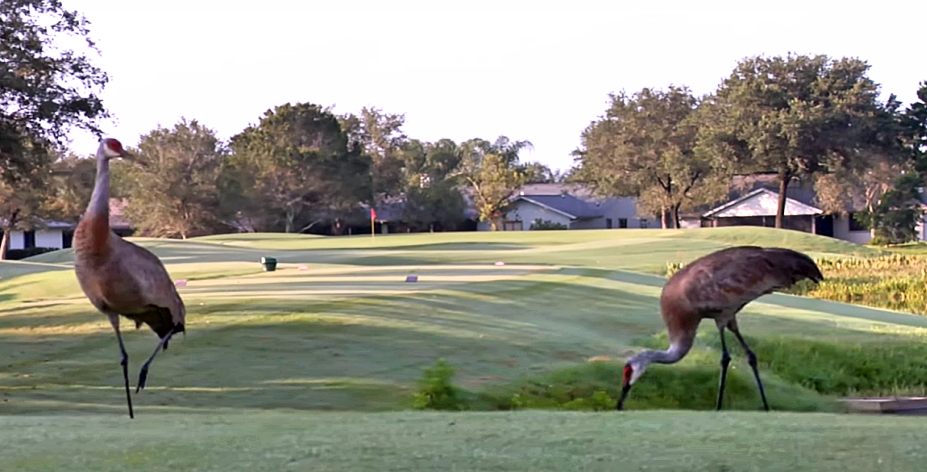 Long-legged friends get in an early round.
The Indian River Colony Club is a gated community manned 24/7 by staff security. Covering 453 acres, it's all set within a carefully manicured landscape of natural beauty and abundant Florida birds and wildlife.
5. Plentiful Healthcare 5 Minutes Away
Minutes can make a difference when it comes to receiving healthcare. That's why it's so reassuring to know that there are so many healthcare options available within five minutes of the Indian River CC campus.
Choose from VA Outpatient Clinic, Health First Viera Hospital, Brevard Medical City, plus an array of primary care physicians and specialists. Retire Melbourne FL means the best in medical care.
You'll sleep easier while at home or away, knowing your neighborhood is safe, protected and well-cared for. Send me more information about Indian River CC!
6. First-Year Free Golf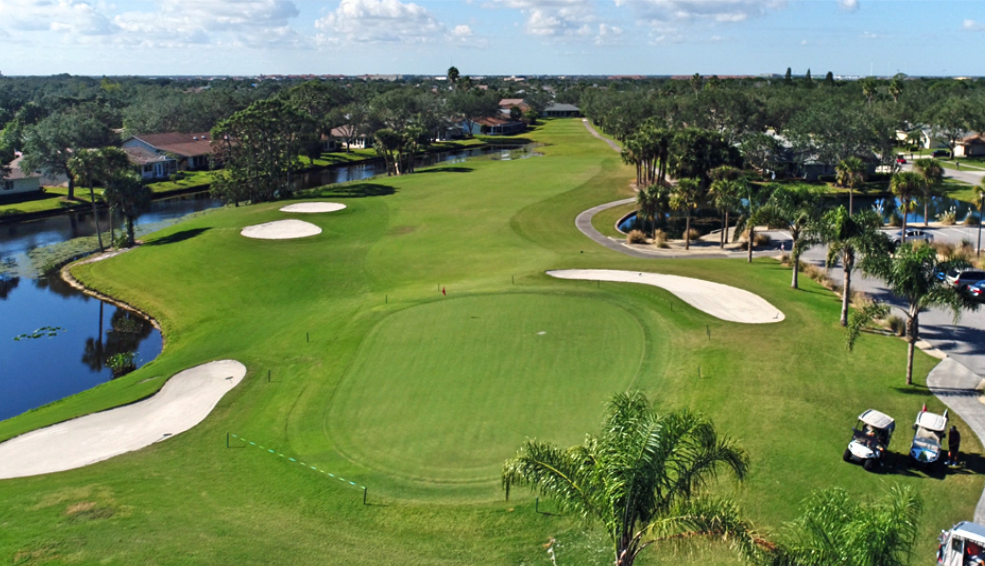 Your home purchase is your ticket to free golf.
Your first year of golf and free golf lessons with the IRCC professional staff are included with your home purchase.
Get to know the 18-hole Gordon Lewis golf course, Pro Shop, aqua driving range, putting greens & practice bunkers all at no charge. Send me more information about Indian River CC!
7. "A Top 20 Golf Community in North America"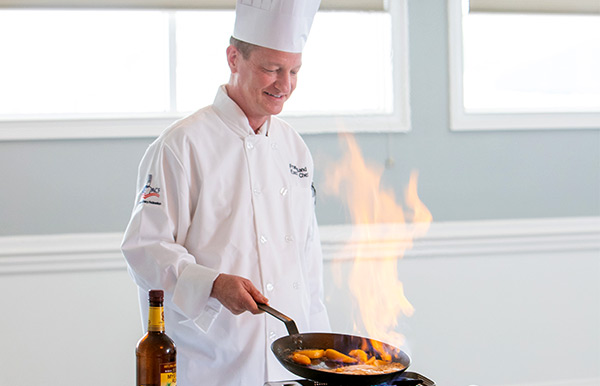 Enjoy casual dining and special recipes the At Ease Club.
Indian River Colony Club has been designated "A Top 20 Golf Community in North America" by Golf Course Home Network in its biennial community rankings. (A key perk–no waiting for tee times to play golf on your private, par-72 course.)
And U.S. News & World Report ranked Melbourne as one of its "Top 20 Best Places to Retire."
8. 60+ Groups & Clubs
Organized social activities and more than 60 groups and clubs create a long list of monthly social events.
Rediscover your favorite pastimes or investigate new ones with new friends. Send me more information about Indian River CC!
9. Top-Flight Country Club Amenities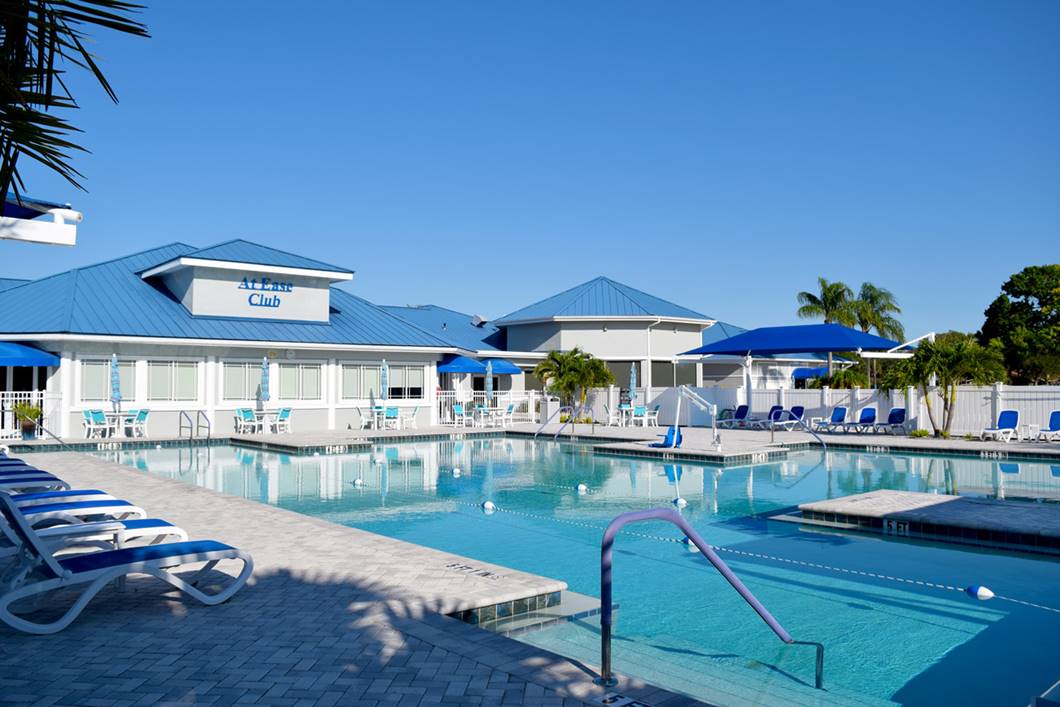 Meet friends and relax at the At Ease Club.
Stay fit and active the fun way at Indian River CC's resort-style pool, fitness facilities, Har-Tru tennis courts & more.
And enjoy on-site, casual dining in the At Ease Club which features updated menu options and delicious selections by the culinary staff led by a celebrated executive chef. Get catering, too.
10. Comprehensive Home Maintenance Package
Retire Melbourne FL means maintenance-free. A comprehensive maintenance package protects your entire property at Indian River Colony Club–inside and out.
So, just relax and leave the work to the on-site, professional maintenance staff. Send me more information about Indian River CC!