428 Egret Drive, Sunset Beach, NC 28468
Asking Price: $415,000    Beds/Baths:  3 BRs/2.5 BAs
This well-maintained home at 428 Egret Drive in Sea Trail Plantation, NC is built on a half-acre lot with golf and pond views.
Spacious at 2,020 sf, it features an updated kitchen, new LPV flooring and new carpeting.
A first-floor owner's suite provides the convenience of single-level living.
This home is being sold partially furnished.  Send me more about this home in Sea Trail Plantation!
KEY FEATURES:  428 Egret Drive, NC

Enjoy golf and nature views from the spacious deck.
Home on half-acre lot w/ 2,020 sf of living space
Pleasing views of Maples golf course hole No. 3 and pond
Open concept layout
New LPV flooring, new carpeting, updated kitchen
Owner's suite on first floor
For sale partially furnished
Two-car garage attached
> More Community Information:  Sea Trail Plantation, Sunset Beach NC 
About Sea Trail Plantation, NC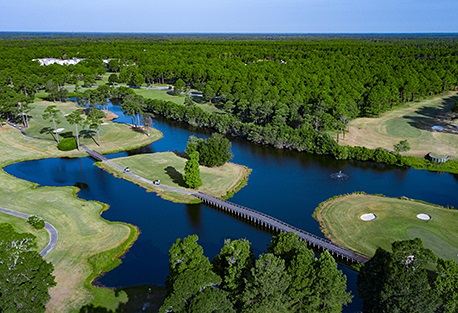 Choose to play on three championship layouts.
Ideally located along the pristine coast of Sunset Beach, North Carolina, the acclaimed Sea Trail Plantation community has been a four-season fun spot serving families and visitors for 20-plus years.With a plethora of real estate options and a classic resort setting, the community attracts full-time residents and those in search of a weekend getaway.
It's an alluring combination of setting, activity and aesthetic character that's found in few other places.  Send me more about this home in Sea Trail Plantation!
An Allure Beyond Golf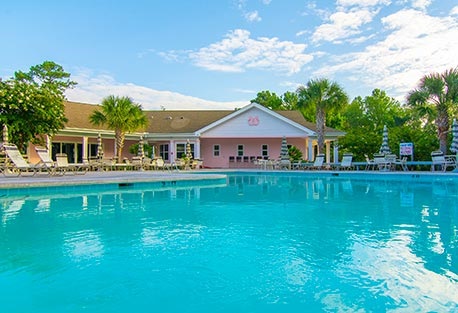 Swim, play tennis, go to the beach, bike, get fit and more.
The allure of Sea Trail Plantation extends far beyond the golf lifestyle.
Many residents are attracted to the community because of its close proximity to Sunset Beach, one of most picturesque and enjoyable barrier beaches in all of North Carolina.
Long, warm days spent enjoying the beach's white-sugar sands and uncrowded atmosphere create wonderful memories.
Coupled with Sea Trail Plantation's resort-like amenities, this corner of the world appeals to a broad range of interests. Send me more about this home in Sea Trail Plantation!