COMMUNITY FARMS AND GARDENS
Welcome to the second in a special Golf Course Home series called the "Top 20 Golf Communities in North America." The series focuses on the golf communities that are leading the charge to creating more soul-satisfying and inclusive community experiences beyond golf.
This farm-to-table movement and community farms and gardens have become a welcome focus for residents at the two golf communities noted here. The growing and harvesting of crops by hand calms the spirit and reconnects residents with the land, and in the process has elevated the communities into our Top 20 list.
Comanche Trace, Kerrville, TX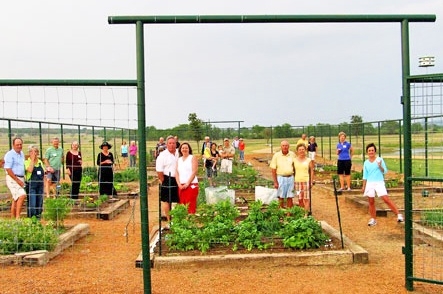 Comanche Trace farmers proudly pose with  their bounty.
> Comanche Trace, Kerrville TX  attracts people whose interests and hobbies truly run the gamut–from pickle ball to bridge to mahjong to convertible cars (the "Topless Club").
However, no activity draws a more devoted following than the Community Garden at this 1,300-acre private community. The garden is a spacious, level piece of acreage marked by sturdy construction and lots of personalized decor.
Comanche Trace gardeners spend long hours here. They grow flowers, vegetables and kitchen herbs while appreciating the Texas Hill Country's extended growing season and praising each others' agricultural successes. Send me more information about Comanche Trace!
The Landings at Skidaway Island, GA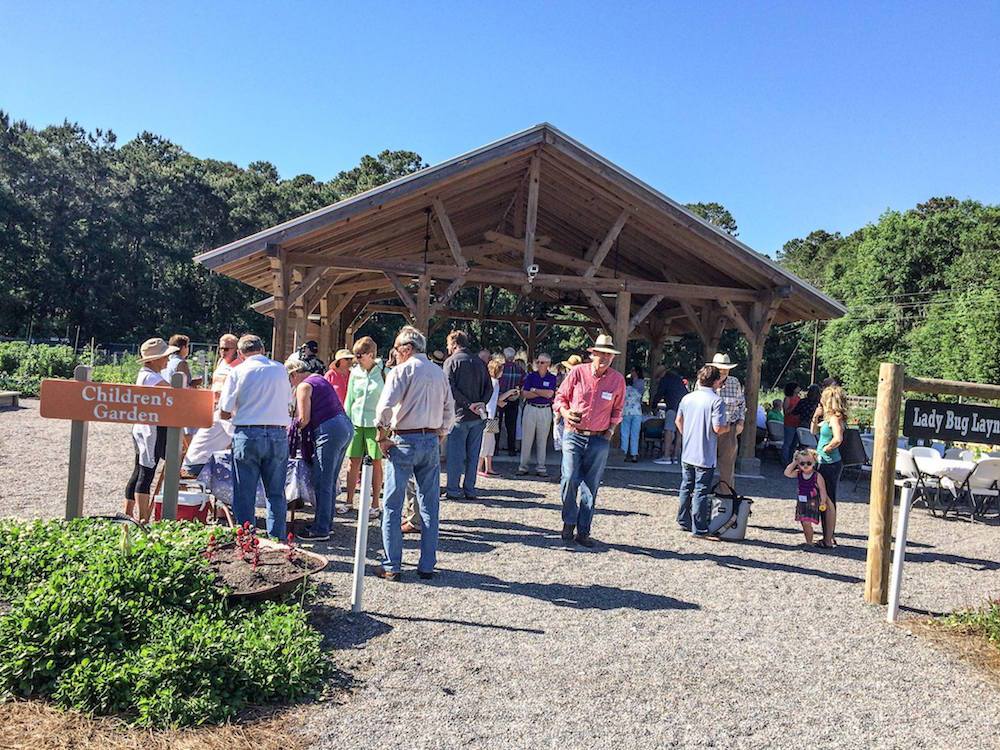 Skidaway Farms has grown up to include a demonstration center and more.
> The Landings on Skidaway Island, GA owns and maintains Skidaway Farms, conceived as "a garden for everyone." Residents of the GCH community embraced the concept from the start. They lay out plots, build paths, erect fences to keep out deer and otherwise do their agricultural thing.
Eventually the community added picnic tables, benches, beehives, children's garden and demonstration center. Plots rent annually according to their size—$100 a year for a 10 -by-20 space.
The benefit comes outwardly in the form of wonderful fresh produce and flowers. And inwardly, there is the satisfaction of working the land with like-minded green-thumbed friends. Send me more information about The Landings!

Other links in the top 20 series
Look here to see other posts in our Top 20 Series, which will be added as they are published.
> Top 20 Golf Communities in North America Named by Golf Course Home
> Dog Parks at Golf Communities Are for People, Too
> Art Studios, Visiting Artists Inspire the Sprit at Top 20 Golf Communities
> Walkable Village Centers Make Golf Communities Old-Time Friendly