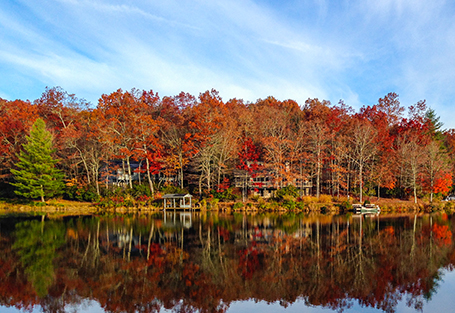 Connestee Falls
Property Owners Association (CFPOA) has announced the winners of its Winter 2014 resident photo contest. The CFPOA runs quarterly resident contests where they can enter pictures taken from around the 3,800-acre property.
The Photo Winners
The Fall 2014 competition had 40 entries. The five winning shots, selected by independent judges, include photographs of the property, a recently completed addition to the extensive trail system that covers over 13 miles, mountains views and a stunning shot of Carson Creek waterfall. Send me more information about Connestee Falls.
The winners included: Joellen Lee for Mountain Valley Fog; Laura Winzeler for Driveway Dawg; Ed Guttery for Lake Atagahi in Fall; Phil Szczepanski for Inaugural Carson Creek Trail Hike and Greer Gunby for Carson Creek.
About Connestee Falls
Connestee Falls is an approximately 3,800 acre gated master planned community where half the land set is aside in conservation and nature areas with amenities including four lakes, championship golf, a clubhouse, parks and hiking trails.
The community's Welcome Center is located at 5500 Greenville Highway, Brevard, NC 28712. Send me more information about Connestee Falls.