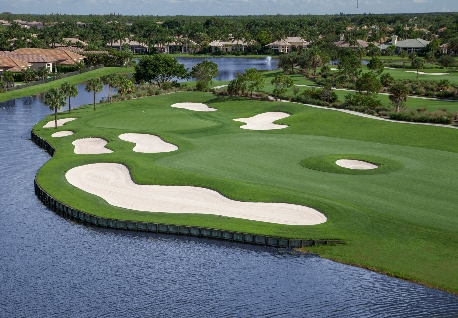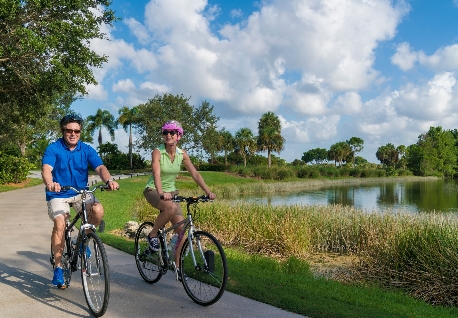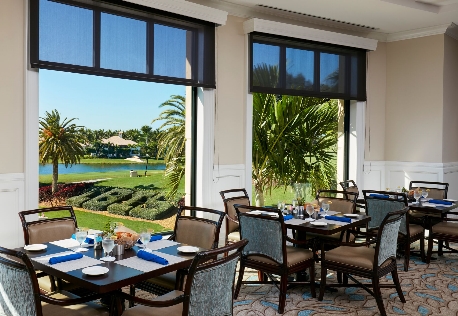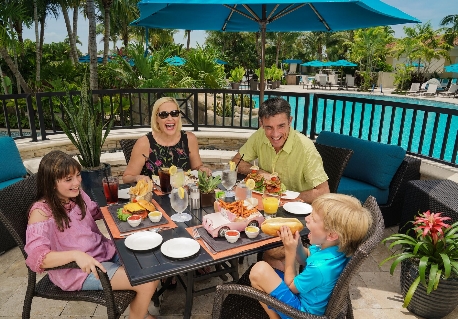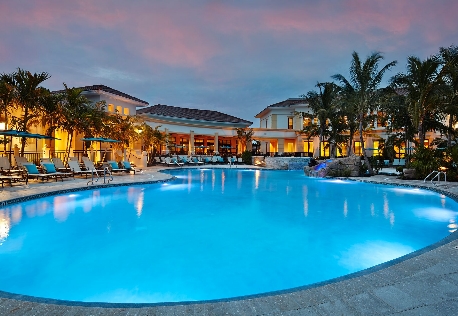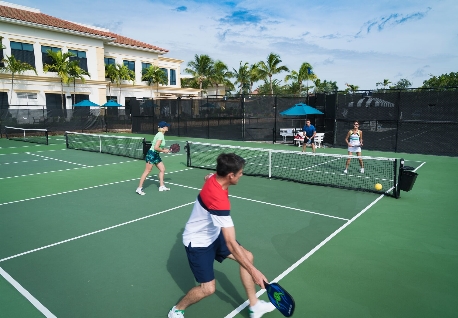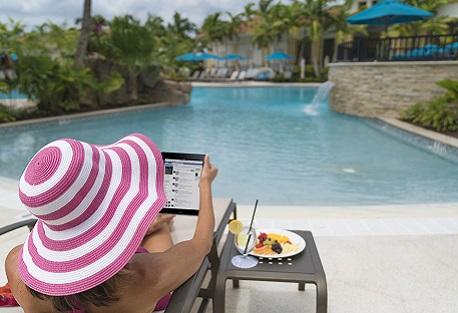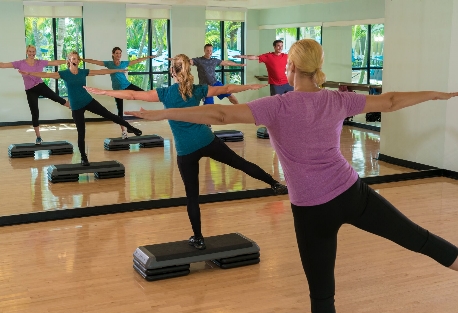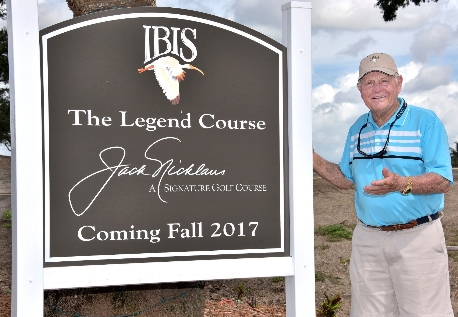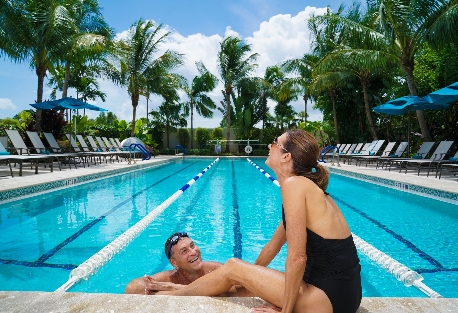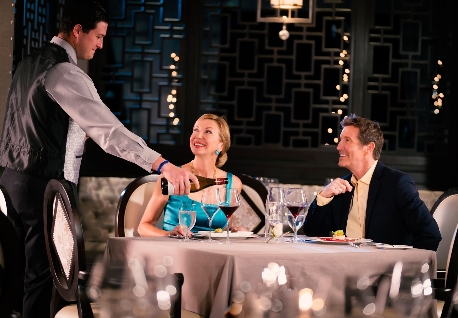 The Club at Ibis offers all the benefits and conveniences of living in Palm Beach County, while still remaining an oasis of tranquility, bordered by natural beauty.
The community showcases three Nicklaus family-designed championship golf courses, including the acclaimed Legend course, originally developed and newly renovated in 2017 by golfing great Jack Nicklaus.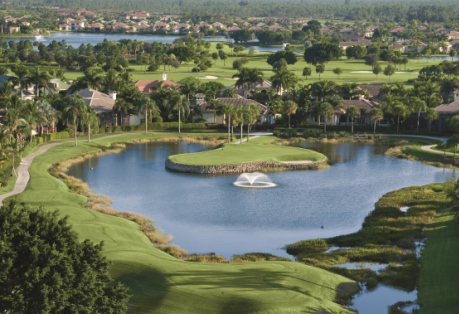 Ibis features three golf courses, including one by Jack Nicklaus.
While the superb quality of the golf initially draws many to Ibis, it is the extraordinary quality of life (what they refer to as the Ibis ExperienceTM) that makes this membership well satisfied. Send me more information about The Club at Ibis!
The Club at Ibis Clubhouse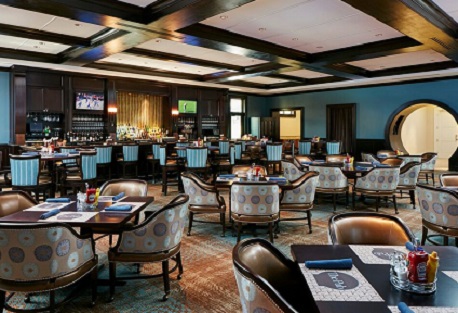 The new clubhouse has enhanced banquet facilities and more.

The clubhouse recently underwent a major enhancement and expansion to include banquet accommodations for up to 450.  A new sports village, The CORE, includes an innovative fitness center, an aquatics center, a 4,300 square foot spa, and a yoga wall.
The 16-court Tennis Center holds friendly tournaments and weekly group play. Adult and junior tennis instruction is led by the former head of US men's tennis and Olympic coach, Jay Berger.
On the greens and fairways, top golf instruction is headed by Martin Hall, ranked by Golf Digest as one of the game's Top 50 instructors, and host of Golf Channel's popular weekly show, School of Golf. Send me more information about The Club at Ibis!

An Equity Club
Ibis is an equity club owned by the members, who are justifiably proud of their spectacular amenities, unsurpassed lifestyle, and well-earned reputation.
The Club currently holds designations as a Distinguished Emerald Club of Distinction, a Platinum Club of America, and in 2017 recorded the highest numeric score of any Club to date as America's Healthiest Club.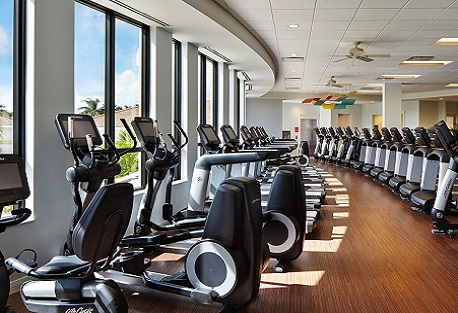 Fitness is big at Ibis where you have many options.
Save
Real Estate
The much awarded gated community has 33 diverse neighborhoods, with architecturally beautiful homes, set in a lush, manicured setting.
The property borders the Grassy Waters Nature Preserve, with quiet streets, ample green space, lakes and nature trails. Members enjoy an active club lifestyle consisting of sports programs, multiple options, upscale amenities and a variety of social activities.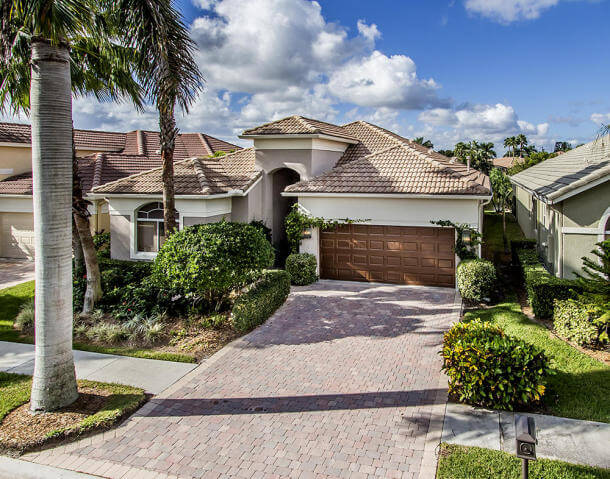 Homes are stylish with real estate beginning at $150,000.
Ibis's 33 unique neighborhoods are set among 2000 pristine acres.
Choose from a variety of residences including condominiums, villas, single family homes, new construction and custom estates. Prices range from the mid $100s into the millions.  24-hour security from Ibis Public Safety provides peace of mind for the year round or seasonal residents. Send me more information about The Club at Ibis!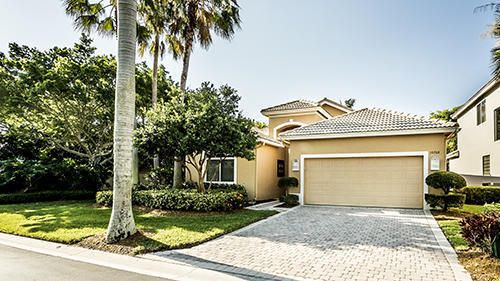 Choose from a wide variety of homes, estates and condos.
33 neighborhoods
24-hour security
Condominiums, villas, single family homes, new construction and custom estates

Priced from the mid-$100,000s into the millions

The Woodlands at Ibis

Priced from the mid-$400,000s
Green design
Hurricane resistant
Preserve views
A variety of personalizations available
Current Listings
Save
Video
Featured Listing
Click here to view featured listing
Amenities
54 holes of championship golf

Three distinctive Nicklaus family-designed golf courses
20-acre practice facility
Golf fitting studio
Lessons and tournaments
Complimentary monthly clinics
Well-stocked golf shop

The Legend by Jack Nicklaus
The Heritage by Jack Nicklaus II
The Tradition by Steve Nicklaus
Clubhouse

80,000-square-foot modern clubhouse
Three distinct restaurants
Numerous card rooms and library,

Tennis

Sixteen Har-Tru tennis courts with HydroGrid subsurface irrigation
Weekly drill clinics
Round-robin socials, leagues, drop in doubles games
Four pickleball courts

Fitness

Modern cardio and weight training equipment
Exercise classes,  spinning, pilates
Yoga wall
Personal trainers
Physical therapy program

Concierge

On-site concierge service available

Recreation

Dog park
Butterfly park
Ibis park
Recreational trails
Bocce ball
Bird watching
Nature walks at adjacent Grassy Waters Nature Preserve
Planned social and cultural activities

4,300 square foot spa

Various massage styles, beauty/skin treatments, nail salon
Swimming
Heated resort-style pool
Lap pool
Kiddie splash zone and spa
Aquacise classes
Swimming lessons for adults and children
Area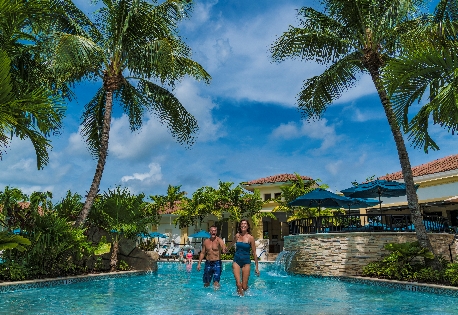 Outdooor enjoyment is easy all year in South Florida.

Beaches, boating, fishing, shopping, and varied cultural opportunities are all within minutes of Ibis. The Gardens Mall offers a wide variety of stores, including Nordstrom, Bloomingdales, and Tiffany & Co.
Ibis residents enjoy movies at Downtown at the Gardens, or catching a play at the Kravis Center of the Performing Arts.  Local fare can be sampled at restaurants along PGA Boulevard or Midtown at the Gardens, while Sailfish Marina offers sunset cruises.
Florida's Gold Coast region is known for its miles of gorgeous beaches and laid-back coastal lifestyle, with the added benefit of museums, theme parks, polo clubs and nightlife.
Ibis is close to everything, yet remains an oasis of serenity, bordered by pristine beauty. Beaches, boating, fishing, shopping, and exquisite dining, and A-rated schools all await you within minutes of Ibis. Send me more information about The Club at Ibis!
Culture & Education
Cultural opportunities abound thanks to the tireless efforts of the Ibis Cultural Association.
Members can participate in acting and writing workshops, take language and art classes, perform in musical presentations, showcase their photography and sharpen their cooking skills.  The roster of events is diverse and full. Send me more information about The Club at Ibis!
Nature
Florida is treasured for its wildlife and nowhere is it more abundant, or more revered, than within Ibis.  Ibis, bordered by the 12,000 acre Grassy Waters Nature Preserve, feels like an oasis of natural beauty.
From the moment you enter the palm-lined Ibis Boulevard, you feel a world apart.  The landscaping is lush, scenic lakes accent the grounds, and birds-spoonbills, blue heron, sandhill cranes, and ibis–are always in view.
Nature permeates everything. The streets are lined with trails for walking, jogging, and biking in the midst of the beauty.  Ibis has a flavor unlike any other luxurious residential community in this desirable region of Florida.  Send me more information about The Club at Ibis!
Membership
When purchasing a home in Ibis, residents select from one of four levels of Equity Membership.  Two membership levels include golf, Premier Golf and Signature Golf.
For the non-golfer, a Tennis or Social Sports membership may be the perfect fit. Membership privileges include your spouse or significant other and children under the age of 23 that are living in the household. Other family members and friends are welcomed as club guests.
Nearby Palm Beach International Airport, I-95 and the Florida Turnpike all make travel easy. Within a short drive is the famous island of Palm Beach, the stunning beaches of Singer Island, and West Palm Beach's historic downtown and waterfront.
The international equestrian and polo communities of Wellington are also within 20 minutes. Send me more information about The Club at Ibis!
Save
Awards & Honors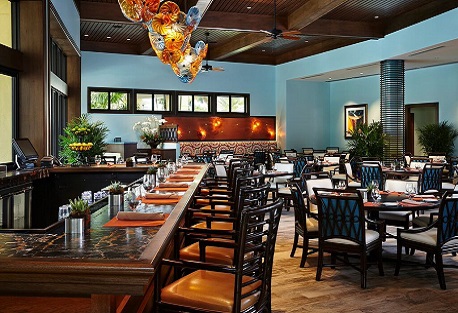 Boardroom named Ibis is an 'Emerald Club of Distinction."
Voted No. 1 Best Country Club in Palm Beach County, by the Palm Beach Post's Community Choice Awards, 2019
A Platinum Club of America, 2017-19
Named Private Tennis Facility of the Year, by Tennis Industry Magazine, 2018
Boardroom magazine's Emerald Club of Distinction, Elite Status
2012 Florida Homeowners Association Community of the Year
Property Owners Association awards for Safety and Security Initiatives, Disaster Planning, Volunteerism, Civic Advocacy, and Financial Innovation
Palm Beach County Animal Kindness Award for the Ibis Wildlife Foundation
Security Department of the Year, Gated Community Security Managers Association
America's Healthiest Club
Save
Additional Information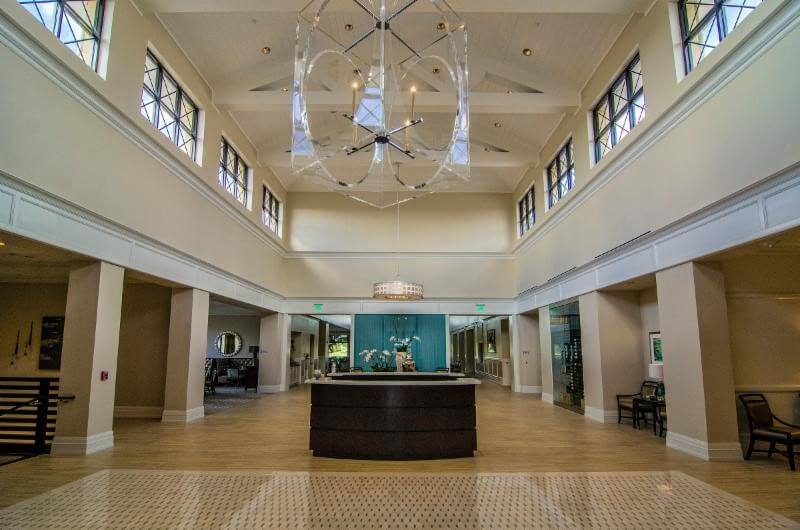 The new clubhouse is elegant, spacious & a community hub.
The Ibis Property Owners Association (Ibis POA) has three departments that work together to make Ibis a premier gated community.  Administration, Public Safety, and Maintenance & Landscaping provide services for a population of approximately 5000.
The Department of Public Safety has over 20 full-time staff members, including Ibis Public Safety Officers, available 24/7, certified to provide lifesaving first aid. Send me more information about The Club at Ibis!
Save
Nearest Airport
Palm Beach International Airport, less than 30 minutes away
North Palm Beach County General Aviation Airport, less than 15 minutes away
Lauderdale and Miami airports are other options
Location Map
Click here to get directions