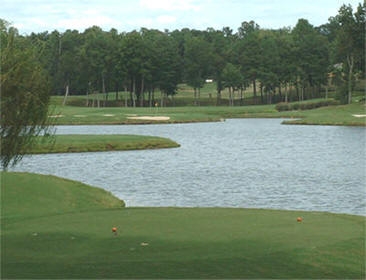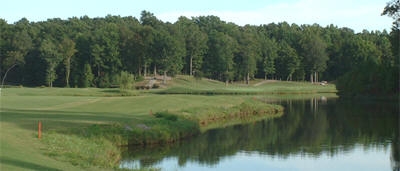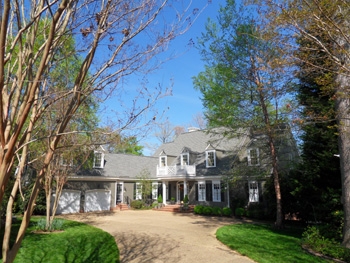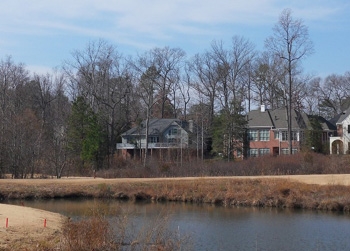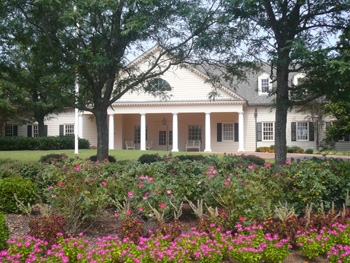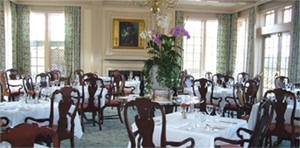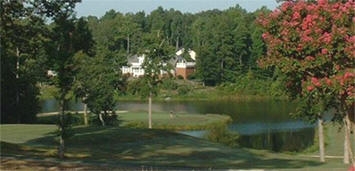 Located just minutes from Colonial Williamsburg, Ford's Colony is a 3,000-acre, private, gated community featuring 54 holes of championship golf and world-class amenities.
A Return to Gracious Living
For those of you who wish to go back in time to a simpler life style, you have your opportunity in Ford's Colony. Residents here embrace a lifestyle of casual elegance, simple pleasures and top golf, dining and facilities. Send me more information about Ford's Colony!

Stately homes are a hallmark of Ford's Colony.
Ford's Colony is known for its excellent dining and as the only country club restaurant to ever garner AAA's elusive Five Diamond Award–a status attained by Ford's Colony for eight years in a row. Ford's Colony also features one of the most extensive wine lists in the country
World-Class Golf
Topping the extensive list of leisure activities is golf. Ford's Colony offers three championship golf courses crafted by noted golf architect, Dan Maples. His 54 holes blend beautifully with the surroundings and provide an exceptional golfing challenge. Send me more information about Ford's Colony!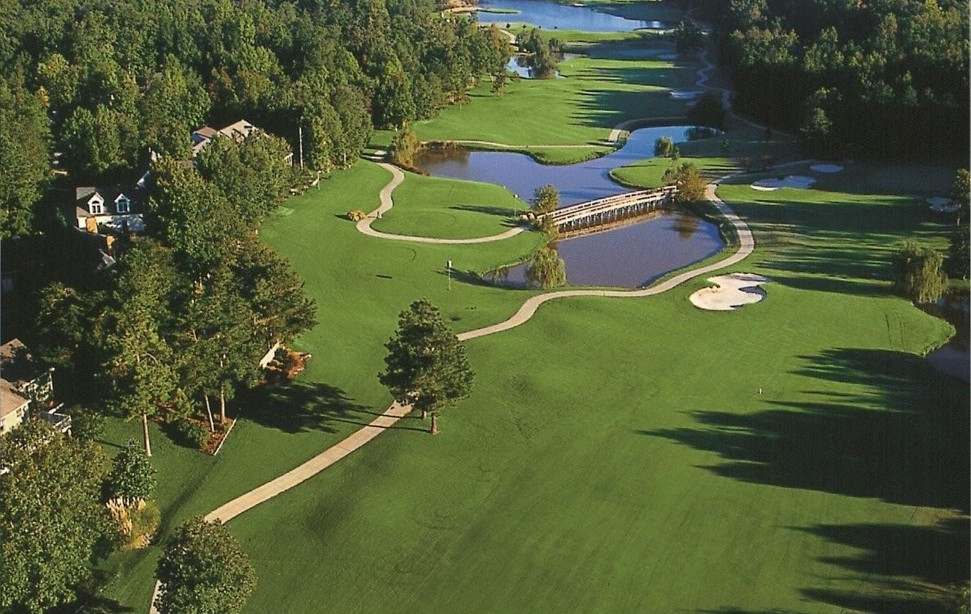 Three championship golf courses offer a constant challenge.
Golf Magazine rated Ford's Colony as one of "The Top 20 Places to Semi-Retire" and Maples' challenging layouts, appropriate for all levels of play, is a central reason.
Real Estate
The homes at Ford's Colony are simply magnificent to look at. The brick facades echo Colonial Williamsburg's classic styling, while catering to residents' diverse lifestyles. Handsome Colonials and Federals, elegant Georgians and Greek revivals preside over well-manicured lawns and beautifully landscaped gardens.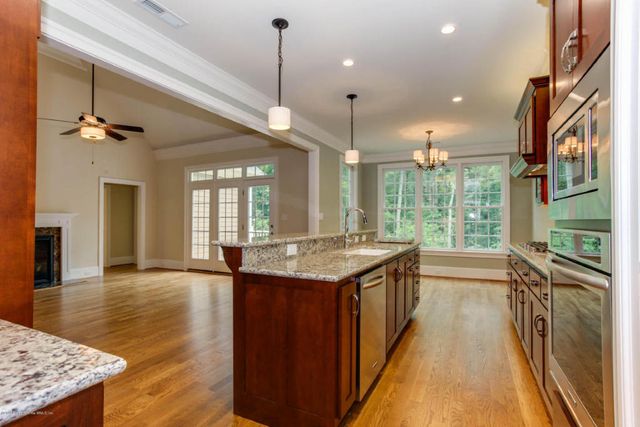 Sample kitchen in a new home offers granite and stainless.
More than half of the lovely acreage at Ford's Colony will never be developed, giving residents plenty to see when the Virginia countryside goes through the changes of the seasons. For more details and pricing, see the real estate section below. Send me more information about Ford's Colony!
Real Estate
Diverse Living Styles
Ford's Colony offers diverse living options to residents who have chosen to locate here from all over the world. The stately Southport neighborhood offers estate homes and lots.  The Links neighborhood features two-story townhomes with golf and pond vistas.
Popular South Turnberry showcases a variety of home styles on quarter-acre lots. In the charming St. Andrews Village neighborhood, you will feel like you are walking down the streets of Colonial Williamsburg.
For those seeking the added convenience of a low-maintenance lifestyle, Nottingham offers wonderful homes specifically designed to require little or no maintenance, and lawn and garden maintenance is included in the monthly homeowner's fee.
Homesites and lots starting at $40,000
Townhomes with golf and pond views, from the high-$200,000s
Single-family homes from $239,900
Eaglescliffe Condominiums
Luxury condominiums adjacent to the clubhouse, priced from $284,000
An exciting selection of homesites, new homes, and resale homes in all price ranges
For more information or to set up a visit to the community, call Susan Krancer at Liz Moore & Associates, 757-784-0363
Current Listings
Featured Listing
Click here to view featured listing
Amenities

Play on 54 championship holes designed by Dan Maples.
Explore new avenues of expression at Ford's Colony which offers a multitude of clubs, including favorites such as gardening and computers as well as the unusual like Tai Chi and fly fishing.
The Newcomers Club is especially helpful to new residents wishing to meet new friends and get established in the community.
Private and gated community with 24/7 roving security
54 holes of golf designed by Dan Maples
Clubhouse with three restaurants

Award-winning dining room and wine cellar

 New, state-of-the-art golf learning center
Tennis courts (two locations)
Two community swimming pools
Community clubhouse
200+ acre preserve home to more than 200 species of wildlife
Miles of walking/jogging trails
Area
The No. 1 Family Destination
Williamsburg is consistently ranked the No. 1 family destination in the U.S. for a good read reason. Here you and your family can actually watch history come alive.
Colonial Williamsburg is the nation's largest living history museum and as you walk the streets and watch daily life unfold, you enjoy firsthand what 18th-century America was like.
Also in the area you can visit Jamestown Settlement's galleries, film and outdoor interpretive areas, and Historic Jamestowne, the original site where John Smith and company established the first permanent English colony in the New World. Send me more information about Ford's Colony!
The Decisive Battle
Travel to Yorktown Battlefield, Yorktown Victory Center and Historic Yorktown to learn more about the Revolutionary War's most decisive battle. This is America's Historic Triangle, and there's no better place to have fun exploring our nation's rich history.
It's not all a history lesson, though. Big thrills are a big attraction here—and you'll find both in Williamsburg.
Ride world-class roller coasters at Busch Gardens, the European-themed park with 350 acres of fun rides, children's attractions, animal shows and live entertainment.
And if you need to cool off, then get wet at the mid-Atlantic's largest water park—Water Country USA. Send me more information about Ford's Colony!
Awards & Honors
Hole No. 17 named to GolfCourseHome 'Dream 18 Great Residential Golf Holes,' 2011
Named a Green Golf Community, 'Vanguard' Level,' by GolfCourseHome

®

Network
Voted "No. 1 Master Plan in the Continental U.S.," by the American Resort Development Association
Selected one of the "Top Five Places to Retire," by Money Magazine, 2006
Blackheath course ranked No. 100 on "America's Best Top 100 Residential Courses," by Golfweek Magazine, 2005
Named an "America's Top 100 Master Planned Community" by Where to Retire Magazine, 2005
Named a "Top 100 Best Master-Planned Community," by Where to Retire Magazine, 2004
Named to the Community Association's (CAI) Community Association Hall of Fame, 2000
Selected as one of "The Top 50 Retirement Communities in America" by Where to Retire Magazine
Voted one of the "Top 20 Places to Semi-Retire" by Golf Magazine
Featured in "The 50 Best Retirement Communities in America," by Fred and Alice Lee; published by St. Martin's Press, NY.
Selected for "The 99 Best Recreation/Residential Private Communities in America," by John Wiley and Sons Publishing, Inc.
Nearest Airport
Williamsburg-Newport News International, 25 minutes
Richmond International Airport, 45 minutes
Norfolk International Airport, 60 minutes
Location Map
Click here to get directions