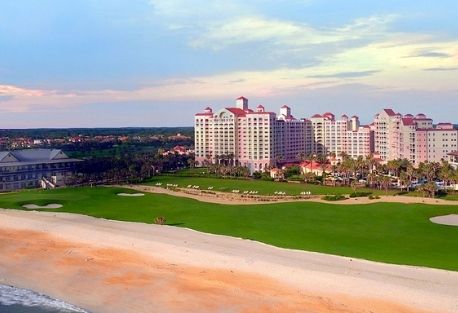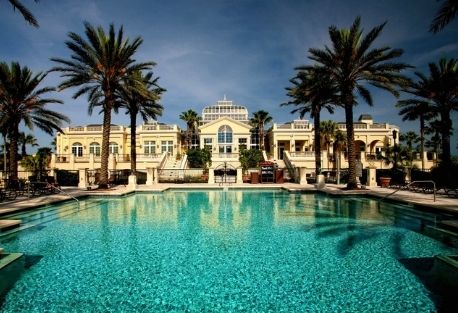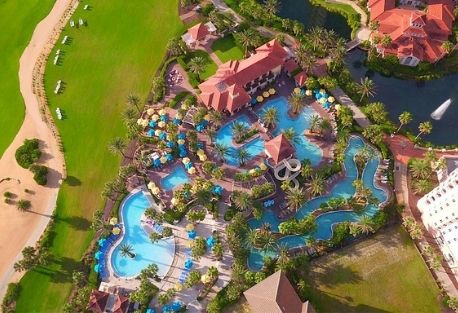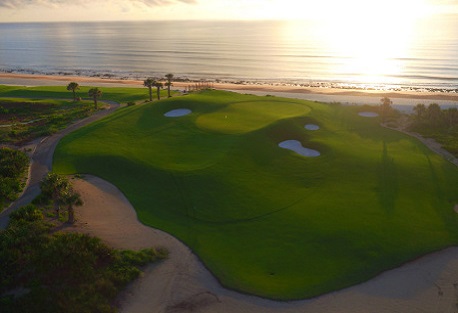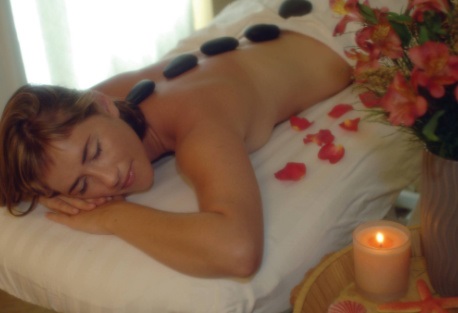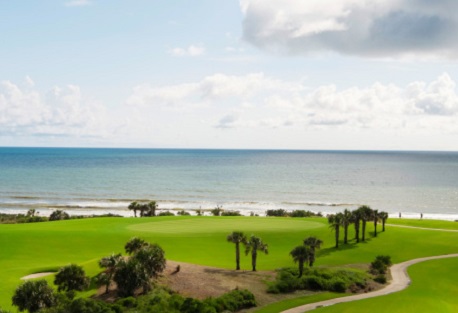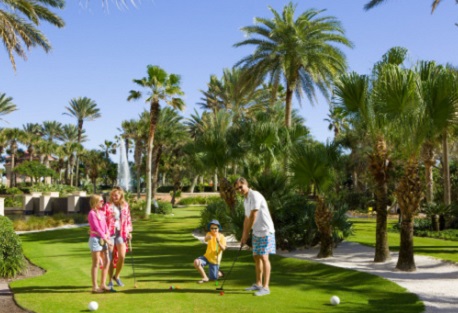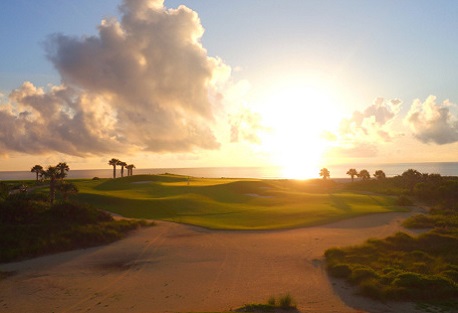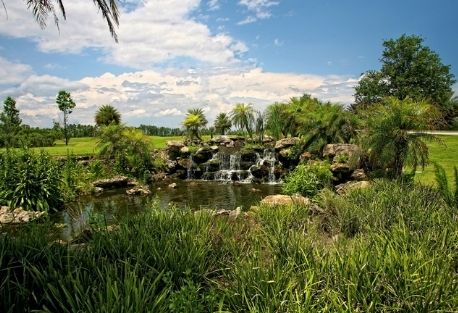 Hammock Beach is an award-winning golf and oceanfront community located along a sparkling, two-mile stretch of Florida's Atlantic coastline.
Bordered as well by the Intracoastal Waterway, Hammock Beach is a major reason this area of the Sunshine State's Palm Coast is known as the Pebble Beach of the East.
The community is just three miles away from Interstate 95, and it provides a luxury resort experience, as well as a family-friendly neighborhood environment, all connected by walking paths and sidewalks. Send me more information about Hammock Beach!
World-Class Amenities, Ocean Beauty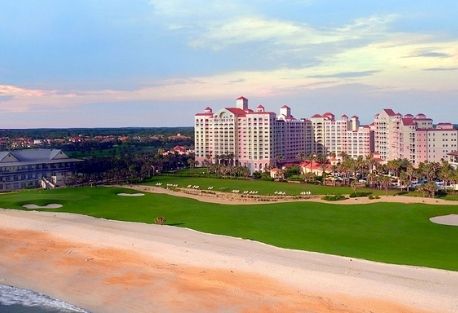 Hammock Beach commands two miles of Atlantic coastline.
At Hammock Beach, a Hydro-grid tennis center overlooks the intercoastal Waterway close by a 91,000-square-foot water park with waterslide and lazy river.
Residents and guests enjoy a full-service spa, a state-of-the-art fitness center, casual and fine dining restaurants, and a modern marina. Other outdoor possibilities include surf fishing equipment rentals, kayak and bike rentals and day camps for children.
The private, gated Hammock Beach community stretches across 1,000 acres of immaculately maintained grounds, wreathed by some 300 acres of nature preserves.
Prospective homeowners have their choice among 11 distinct neighborhoods offering approximately 800 freestanding homes and 750 condominiums. Send me more information about Hammock Beach!
Hammock Beach: Tributes to Golfing Greatness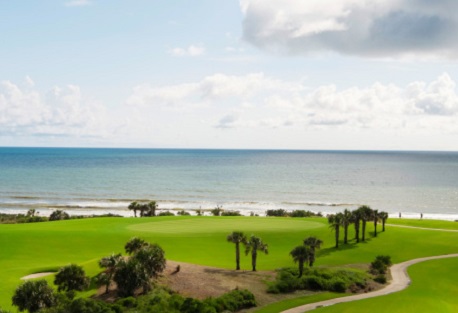 The Jack Nicklaus-designed course offers six ocean holes.

The community's two renowned golf courses attract devoted players from around the world.
The Jack Nicklaus-designed Ocean Course features no fewer than six picturesque holes routed directly along the Atlantic Ocean.
The Ocean Course's reputation is further due to its four-hole finishing sequence, nicknamed "The Bear Claw," with a bow to its difficulty and strategic intricacy.
GOLF Magazine has it ranked No. 8 on its list of "Best Courses You Can Play in Florida." Send me more information about Hammock Beach!
Tom Watson Course a "Best You Can Play"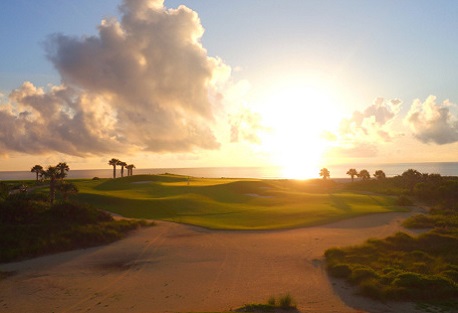 Oceanside links make an unforgettable experience.
The golf experience at this oceanfront community is doubly enjoyable thanks to the quality and beauty of the Tom Watson-designed Conservatory Course.
Marked by sparkling streams, waterfalls and detailed stone work, the Conservatory has an ancient-links look that draws on its designer's unmatched brilliance as an American player in British Open competition.
The Golfweek list of "Best Courses You Can Play in Florida" ranked this memorable layout No. 14 in 2020. Send me more information about Hammock Beach!
Real Estate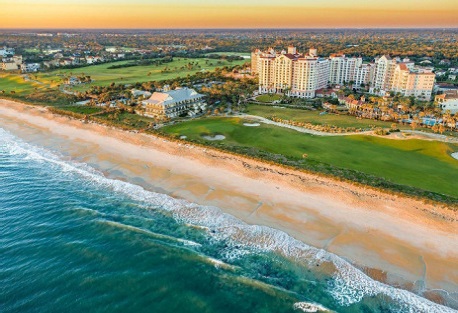 Townhomes and condos start at $195,000.
1,000-acre private community with 1,550 residential properties
Homesites

Conservatory homesites from $40,000
Hammock Beach homesites from $87,500

Homes

Conservatory homes from $400,000
Hammock Beach homes from $500,000

Townhomes & Condos

Townhomes from $195,000
Cinnamon Beach condos and single-family homes
Yacht Harbor Village condos and single-family homes

Vacation rentals available
Amenities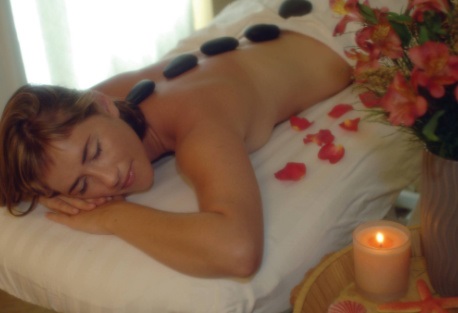 Expect to be pampered at the Hammock Beach Spa.

Private, gated, resort community
The Ocean Course, a Jack Nicklaus Signature course, along the Atlantic
The Conservatory Course, designed by Tom Watson

Private Member's Grille Room, Locker facilities at The Conservatory Clubhouse
Pool Pavilion, Fitness Room at Conservatory Clubhouse
State-of-the-art practice complex w/ full range, practice greens, chipping/pitching areas

Fantasy Pool Pavilion and Indoor Pool
The Lodge Pool and member-only Lodge Pool building

10,000-sf Spa
4.000-sf Fitness Center
Spinning Studio and Aerobics Studio

Delfinos Restaurant and Loggerheads Lounge
Cigar Bar & Sushi Bar
Tennis Center w/ 8 hydro-grid clay courts at Yacht Harbor Village
Boatslip rentals Yacht Harbor Village Marina
Complimentary one-hour bike rentals
Hammock Beach Club
Area
Palm Coast is the largest city in Flagler County, FL located 25 miles south of St. Augustine, 25 miles north of Daytona Beach, and halfway between Orlando and Jacksonville.
The city of Palm Coast was incorporated on December 31, 1999 and had an estimated population of 29,360 at that time.
Palm Coast was officially designated the "fastest growing metropolitan area" in the country by the U.S. Census Bureau for the decade of 2000-2010, when it's population more than doubled. Send me more information about Hammock Beach!
Life in The Hammock
Today, Palm Coast is a thriving coastal community known for its easy lifestyle, 13 beautiful parks, 125-plus miles of connecting trails and paths for walking or cycling and abundant fishing and boating.
In addition there are numerous facilities for world-class golf and tennis, plus a brand new hospital and attractive real estate opportunities.
In the unincorporated area of Flagler County known as The Hammock, you'll find exclusive gated communities which are framed in a laid-back, "Old Florida" setting.
The Hammock is ideally situated between the Intracoastal Waterway and the Atlantic Ocean, making it a haven for boaters, golfers, and beachgoers alike. Send me more information about Hammock Beach!
Awards & Honors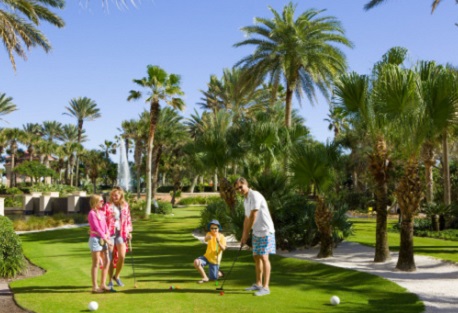 The whole family can enjoy playing Hammock Beach.
Golfweek's Best Courses You Can Play, Florida—Ocean Course No. 8, 2014
Golfweek's Best Courses You Can Play, Florida—Conservatory Course No. 25, 2014
Golf Magazine's Silver Medal Golf Resort, 2014
AAA Four Diamond Designation, 2014
Travel & Leisure's "World's Best Awards" List, Top 50 Resorts in Continental U.S., No.33, 2014
Nearest Airport
Daytona Beach International Airport, 36.5 miles away
Jacksonville International Airport, 82 miles away
Orlando International Airport, 103 miles away
Location Map
Click here to get directions