Retire West Palm Beach & The Club at Ibis
(13 Reasons)
by the GCH Retirement Advisory Board
Visitors to West Palm Beach come for the exquisite shops, fine dining, Broadway-quality shows, world-renowned art museum and more. And, of course, there are its fine beaches along Florida's Atlantic coast.
Retirees, however, not only enjoy these perks on a daily basis all year round, but they also have access to top-quality healthcare, favorable tax rates and a healthy lifestyle that promises a rewarding retirement.
One place where you can fully pursue that lifestyle is The Club at Ibis which is located in the heart of West Palm Beach. Here are 13 reasons to choose West Palm Beach, and The Club at Ibis, in particular, for your retirement.
Retire West Palm Beach & The Club at Ibis
1. Weather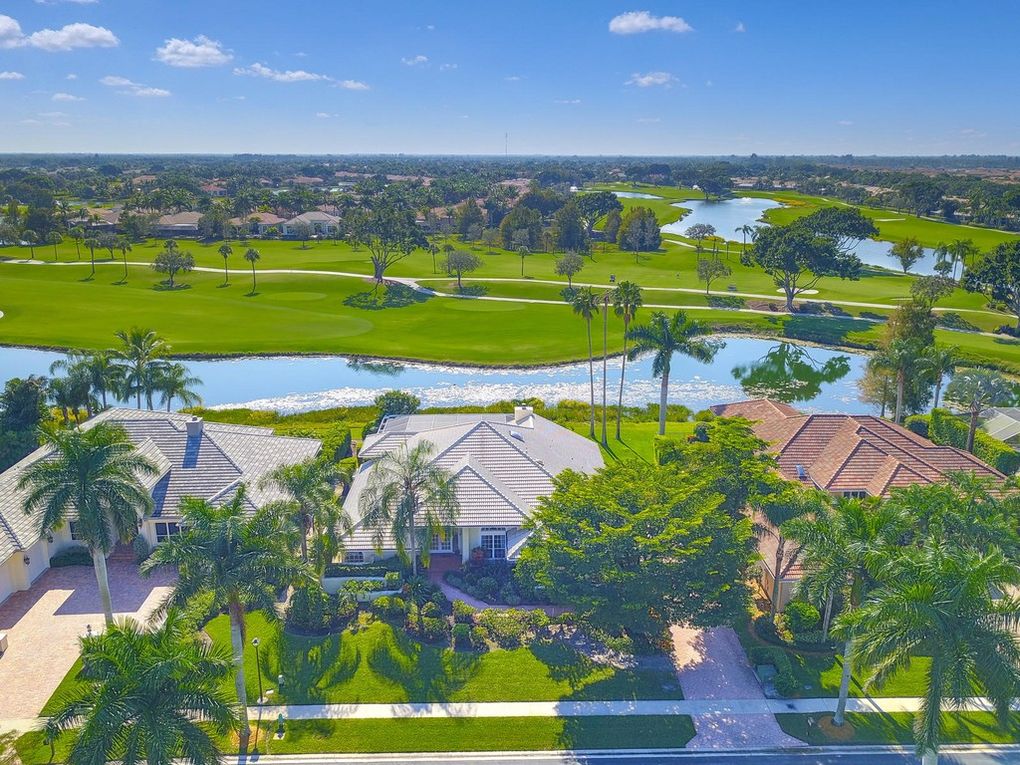 Great weather ensure golf, tennis, biking & glorious beach days.
The average daily temperature is 74 degrees. Members take full advantage of the full range of sports and recreational amenities at the club, all enjoyed under this desirable climate–golf, tennis, pickleball, walking, biking or just relaxing poolside. Send me more information about Retiring to West Palm Beach & Ibis!
2. Tax savings
Florida has no state income tax or estate tax. It's a key reason, according to The Wall Street Journal, that wealthy property owners are fleeing high-tax states such as New York, New Jersey, and Connecticut for the Sunshine State.
3. Retire West Palm Beach: Location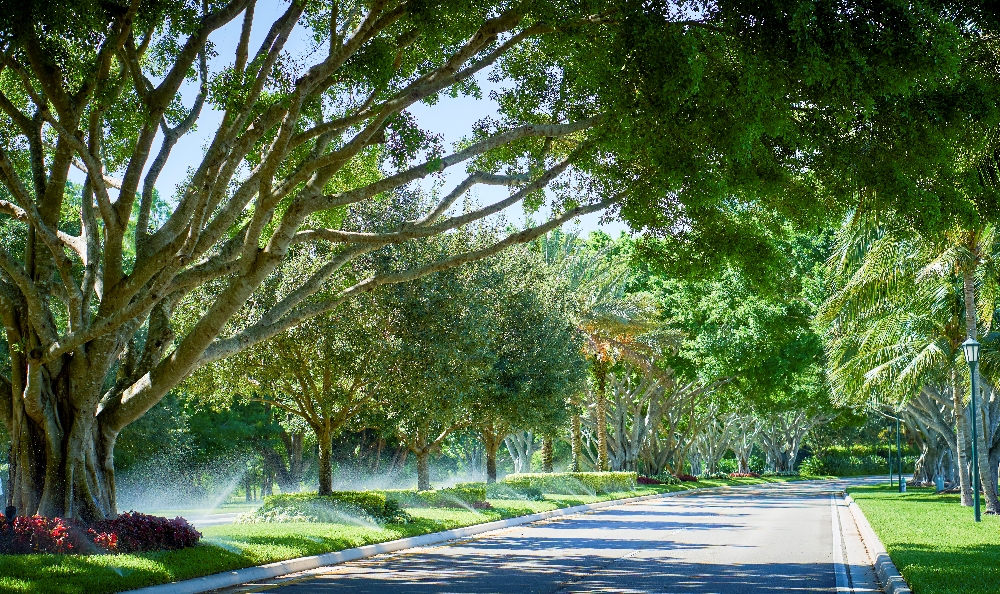 Manicured ways along the Boulevard.
The Club at Ibis is only 20 minutes from Palm Beach International Airport and within the high-energy lifestyle of the Palm Beaches.
The community is also close to everything yet feels like a private resort amid lush landscaping and beautifully manicured boulevards. Ibis is located next to the Grassy Waters Nature Preserve, and is well-known as an animal lovers' retreat. Send me more information about Retiring to West Palm Beach & Ibis!
4. Cultural Opportunities
The Ibis Cultural Association offer more than has over 20 clubs within the club community. Members can participate in acting and writing workshops, take language and art classes.
They also perform in musical presentations, play cards, showcase their photography and sharpen their cooking skills.
5. Retire West Palm Beach: Medical Facilities
There are seven hospitals, including a VA Medical Center, within 16 miles of Ibis.
Adding further peace of mind, the Ibis Public Safety Officers are medical first-responders who answer 911 calls and can lend aid until public assistance arrives.
6. BodyMind ConnectionTM (BMC)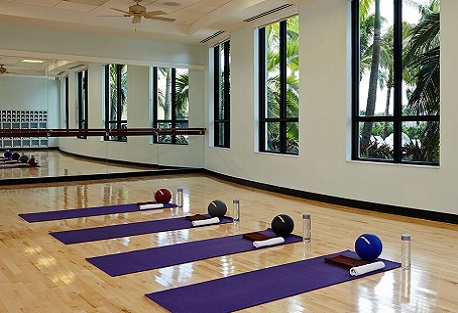 Body/mind wellness is an important aspect of the Ibis lifestyle.
Ibis takes wellness to a whole new level.  Ibis's BMC is an integrated program aimed at enhancing and promoting the health and lifestyle of  the club's members.
Throughout the year, the BMC supports informative lecture series, holiday fun runs, meditation, awareness months, and specialty club events; the highlight being the Annual Wellness Expo. Send me more information about Retiring to West Palm Beach & Ibis!
7. An Active-Wellness Lifestyle
A day at the club at Ibis means being on the move. Members take full advantage of the full range amenities, from barbell curls to yoga classes, or playing bocce ball to swimming laps.
After your work out, members seek relaxation in the spa to become wonderfully recharged.
8. The Sports
Ibis leads the way with top-tier golf and tennis programs, with its three Nicklaus family-designed courses, sixteen tennis and four pickleball courts.
World-recognized golf instruction is led by Martin Hall, host of Golf Channel's popular TV series, School of Golf, and on the tennis courts, former Davis Cup player and Olympic coach, Jay Berger.
9. The Food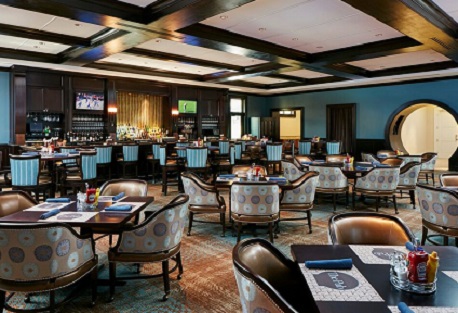 Varied dining options make eating out a popular option.

For every occasion, from afternoon lunches with family in The Bistro, happy hour on the Pub Terrace, or a buffet-themed night in the Atrium, you'll find the perfect culinary selections at The Club at Ibis.
Executive Chef Jerome Nicolas provides Members with enjoyable dining experiences for every occasion, appetite, and mood.
His favorite night is when Members are seated at the Chef's Table inside the fine-dining kitchen of Panache. That's where they experience a dynamic dinner show as they watch his team create culinary masterpieces paired with fine wines from around the world. Send me more information about Retiring to West Palm Beach & Ibis!
10. The Ibis Members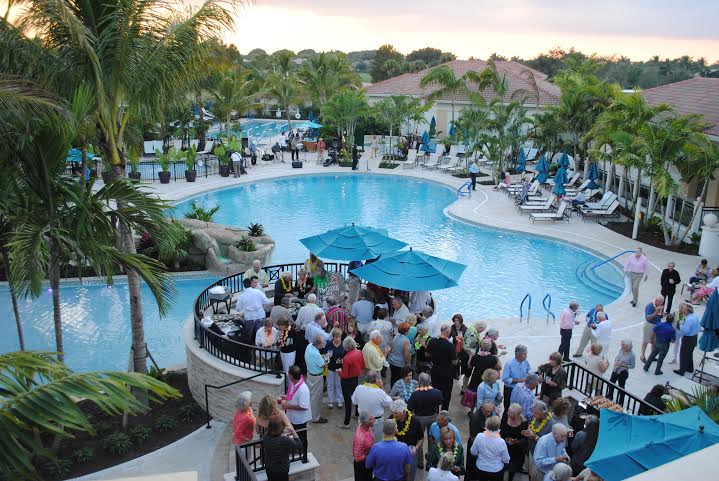 Ibis members offer a welcoming camaraderie.
Ibis attracts working professionals and retirees, large families and single people, and every combination in between.
That's why living one reason why living at Ibis has a certain cache that extends far beyond the Palm Beaches: everyone can truly find their community here, because everyone is welcome.
This approach is all part of Ibis's dedication to enriching the lives of the members through an authentic sense of togetherness, united by shared interests, welcoming camaraderie, and genuine friendship.
11. Variety of Homes
Ibis is known as "the place everyone wants to come home to," and that's more than just a clever turn of phrase…because you will find a home here.
There are 33 distinct neighborhoods within a 2,000-acre setting, offering a variety of home styles and prices.  Your options are endless, with golf villas from the $200s into the millions for custom estates. Send me more information about Retiring to West Palm Beach & Ibis!
12. Upscale Membership Value
Membership at The Club at Ibis delivers an exceptional active-lifestyle experience at a fantastic value.
The club's attention to responsible fiscal management and solid financial position year over year has earned Ibis a sterling reputation within the club industry.  Amenities and services are provided at the highest level, with four membership categories to fit your lifestyle and interests.
13. Much Awarded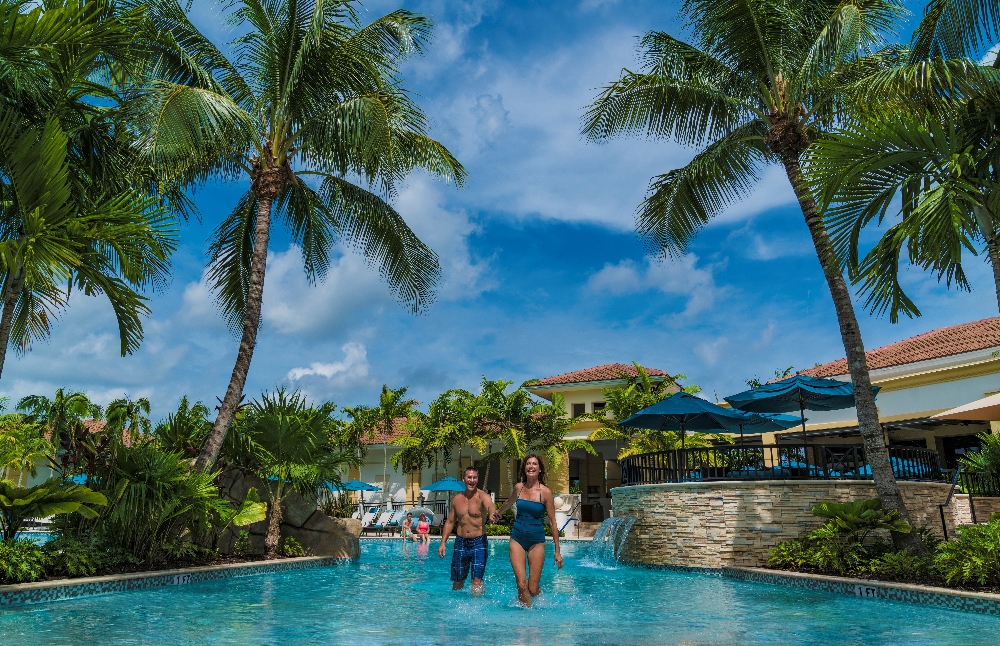 The Club at Ibis is a Platinum Club of America recipient.
Ibis is an Emerald Club of Distinction (with Elite Status), a Platinum Club of America, America's Healthiest Club.
It was named the Private Tennis Facility of the Year (2018) by Tennis Industry magazine. Last year, the readers of the Palm Beach Post voted Ibis as the 'Best Country Club' in Palm Beach County. Send me more information about Retiring to West Palm Beach & Ibis!
Just One More
If you're a baseball fan, the 2019 World Series champion Washington Nationals take their spring training at FITTEAM Ballpark in West Palm Beach. The 2020 training starts on Feb 22. Nothing says spring is coming like the crack of the bat across the green grass of a baseball diamond..
Retire West Palm Beach > Learn More about The Club at Ibis