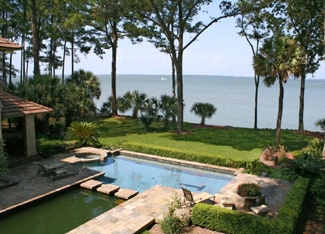 ~ GCH Network Newsletter ~
Communities On the Water & the Golf Course
Vol. 16, No. 1,054    October 23, 2015    Circ. 15,000
Today's Real Estate Deals & News
* RETIREMENT PLANNER – GlenLakes, FL
* RETIREMENT LIVING: 3 Key Reasons Your Grandchildren Should Visit You
* Coming to GolfCourseHome – NC & FL Communities
* Watch for our Next Issue – Tuesday, October 27th!
FIRST TEE
Good Morning! Welcome to our expanded Retirement Planner. We've had such good response to the Planner that it will have its own newsletter every Friday. Every day 10,000 Baby Boomers turn 65 and will continue to do so for the next 10 years. And as more of our readers age–GolfCourseHome got started in 1995–retirement issues and retirement living becomes more of a focus when considering a country club community.
Furthermore, we are forming a Retirement Planner Advisory Board whose members will contribute valuable information on finances, trends in communities, aging in place, sustainability, real estate strategies, health and wellness and more. Watch for the new Retirement Planner every Friday and see today's articles below.–David Lott, Founder/Publisher
RETIREMENT PLANNER
GlenLakes, Weeki Wachee, Florida
Location: GlenLakes Boulevard, Weeki Wachee, Florida
Category: Private
Real Estate: From $120,000
Properties: Homes, Resale Homes
Views: Golf, Lake, Preserve
Gated: Yes
24-Hour Security: Yes
Course Designer: Ron Garl
GlenLakes is a private, gated golf community on 1,400 acres of Florida's pristine Nature Coast. Woven into its native terrain are lush fairways, spring-fed lakes and shady stands of oaks and pines.
Palm-lined boulevards and quiet, well-lit streets lead to inviting neighborhoods of distinctive villas and custom homes. Send me more information about GlenLakes!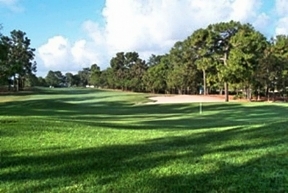 Golf is accompanied by tennis, pool, driving range and more.
An Array of Fine Amenities
In the heart of the community lies an array of fine amenities, including a championship golf course by Ron Garl and a lavishly appointed clubhouse surrounded by tennis courts, pool, an aqua driving range, lush landscaping and more. A mixture of pot bunkers, target fairways and layered greens give the course its signature. Send me more information about GlenLakes!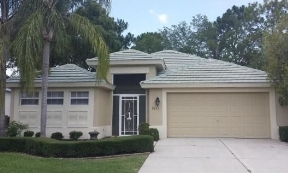 Maintenance-free homes leave time for tennis, golf & more.
Maintenance-Free Living
GlenLakes features maintenance-free homes that start in the low-$200,000s, which can be built on lots bordering state-owned nature preserves, lakes or the golf course. In addition, inventory homes allow you to choose various details such as colors, flooring and more.
A full exterior maintenance package provides care-free living. Also available are custom estate homes constructed by one of Florida's finest builders, Addison Homes Ltd. Send me more information about GlenLakes!
RETIREMENT LIVING
3 Key Reasons Your Grandchildren Should Visit You

Daniel Island, SC: Homes made for the generations to mingle.
Holiday season is upon us and that means the generations will be gathering. It's a treat for grandparents to spend time with grandkids on Thanksgiving, Hannukah, Christmas and the like, but what about the rest of the year? Beyond being simply a pleasure, bonding between grandchildren and grandparents is important for child development, say experts in that field.
It can also be healthy for the middle generation to experience their own parents in the no-pressure nurturing role that being a grandparent is all about. Here are three strong arguments for more grandparent-grandchild togetherness—plus tips for how to get more out of your time together.
1.  Parents Are People, Too
As they get closer to puberty, children are intently curious about their own parents as people. According to leading child-development experts, connecting with their parent's parents is a vital way to gain the insight kids are looking for.
GCH TIP
Grandma and Grandpa can collect duplicate photos of Mom or Dad when they were young and work with their young grandchildren to create a photo collage—or even a CD with musical soundtrack—that they can bring home.
Among GolfCourseHome communities, Hilton Head Plantation on Hilton Head Island, SC, is particularly strong in activity clubs, bringing residents together to share tips about scrapbooking and similar crafts that kids and grandparents can do together.
2. Different Styles Work
The contrast in care-giving style between Junior's parents and his grandparents can actually support what parents are trying to do. A recent report by the early-education provider Bright Horizons talked about the situation of grandparents who spend money more freely on the grandkids than parents can and who indulge them with later bedtimes, an extra cookie and no scolding when they leave clothes or towels on the floor. This is the cue for a parent to explain that things weren't this way when Grandma and Grandpa were parents.
GCH TIP
Have a friendly conversation among the three generations explaining how important it is for parents to teach kids self-discipline and self-regulation—but that grandparents aren't in that role. They've already done their discipline training and can operate a little differently now. (They've got other lessons and insights to pass along.)
3. A Vital Resource
At any point in history, grandparents have been a vital resource for the generations that come after. Today, however, grandparents offer a particular advantage. They grew up during a period that was analog, not digital, and thus slower-paced and with a stronger feeling of community.
Yes, there's mythology in the white picket fences and borrowed cups of sugar we associate with mid-20th century America, but there's no denying the simpler, more integrated, less fragmented nature of the life today's grandparent experienced back then. When someone born in 2005 spends time with a grandparent born in 1950, they get the chance to personally connect to a "pre-digital" family member whose experience can offer an eye-opening perspective.
GCH TIP
Rent a movie like "Old Yeller" and notice the 1950s-era elements such as land-line phones, laundry on clotheslines and milk delivery by truck. Explain to grandkids how the world worked back then and answer their questions.
At a GolfCourseHome community such as Hampton Lake, SC, which has grandkid-friendly features such as the Adventure Lagoon pool complex and Dog Paddle Park inside the gates, it also has the advantage of being in Bluffton, S.C., which has a walkable historic town center that truly takes you back in time.
Coming to Golf Course Home Network
Silver Creek Plantation, NC
Yacht & Country Club, FL