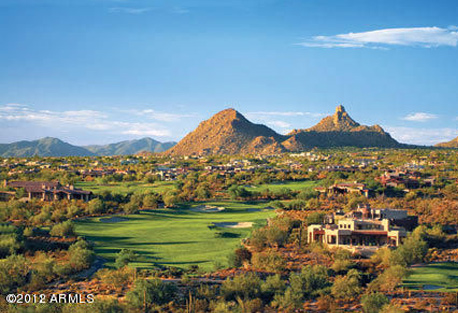 Top 7 Reasons to Retire to Arizona
by Charlie O'Malley
Principal Realtor
The O'Malley Group
Member, Golf Course Home
Retirement Planner Advisory Board
Should you consider retiring to Arizona? Yes!
An Arizona resident for 30+ years, I know the state and its advantages well. I graduated from Arizona schools and universities and grew up around real estate with my dad, Chuck O'Malley. In 2003 we, along with my brother Tim, started The O'Malley Group.
We have seen firsthand what makes Arizona a great place to retire and have helped countless clients realize their dream of retiring here. Given our experience, here are our Top 7 Reasons you should consider retiring to Arizona.
Retiree Haven
Sun City, just to the northwest of Phoenix, was the first active adult community in the U.S. Since then retirement communities have sprung up all over the state. Scottsdale, with its numerous world-class golf courses, has become a very popular location. Check out these Scottsdale communities to see why:
Tax-Friendly Toward Retirees
Social Security is not taxed, property taxes are substantially lower than the national average, and public pensions qualify for a deduction.
Property valuation follows a complex system, but many seniors are able to take advantage of clauses that reduce housing costs. Also, groceries, one of the major living expenses for seniors, are exempt from Arizona sales tax. Send me more information about retiring to Arizona
Cost of Living
Arizona is well-known for main cities such as Phoenix, and the cost of living in Phoenix makes it a bargain among big cities. Send me more information about retiring to Arizona
Varied Climate, Outdoor Lifestyle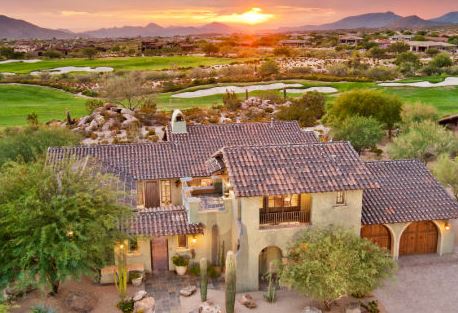 At Mirabel, you're close to golf and outdoor activities.
Sure, Arizona is well-known for being extremely warm, but it is not one big, hot desert. Due to its many mountains, the state of Arizona actually has one of the highest average elevations in the entire U.S., with an average of 4,100 feet. And higher elevations means cooler temperatures.
Thus, the state's climate can vary widely. Phoenix, for example, is a great place to be during the winter, with highs in the 60s and 70s. Phoenix has an elevation of 1,086 feet. Scottsdale is 1,257 feet and Sedona is 4,350. Flagstaff, at 6,909 feet, is the highest.
The varied climate and desert and mountain environments create together wonderfully rich opportunities for outdoor activities. From golf and tennis to biking and hiking to equestrian and river activities, you'll find it all in Arizona. Send me more information about retiring to Arizona
Weather Benefits
Many believe that Arizona's low humidity and high heat can be good for your health and have related how they have helped relieve both allergies and arthritis.
(However, while many people experience such benefits, you should consult your own doctor how the environment would affect you personally.)
Low-Maintenance Yards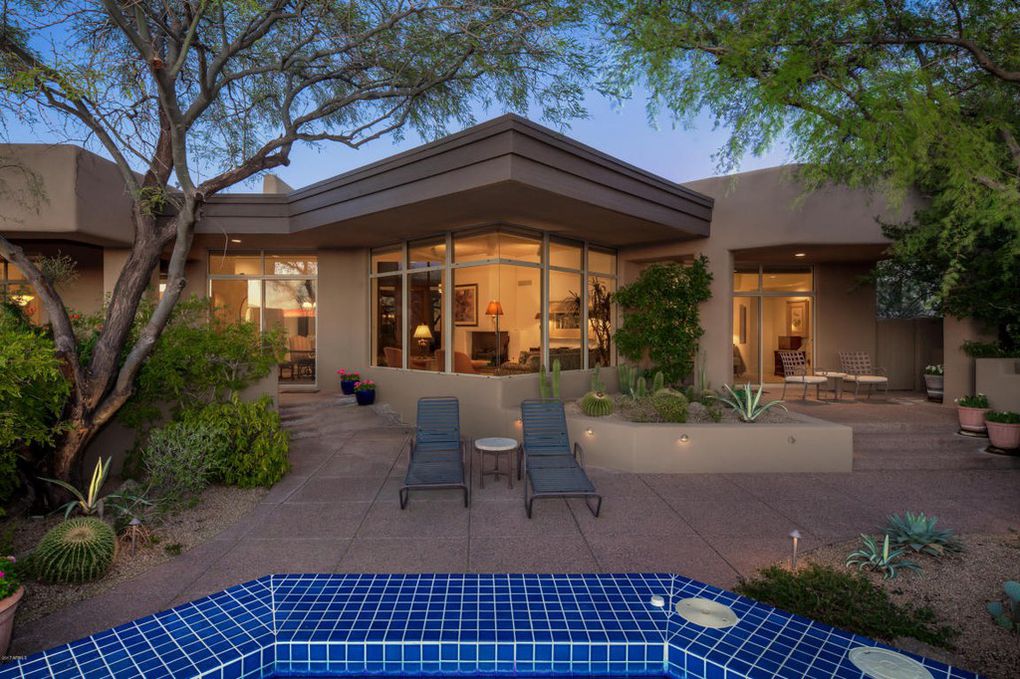 Low-maintenance living at Desert Mountain, Scottsdale.
While it's not the most important of the Top 7 Reasons to retire to Arizona, less yard work has great appeal. People tend to think of green lawns as being the epitome of a beautiful yard. Not so in Arizona. Arizona is full of beautiful, colorful flora that thrives in the dry climate–and it's a lot easier to maintain.
Great Attractions
Perhaps one of the best-known things about Arizona is the Grand Canyon. It's one of the seven natural wonders of the world, and no matter where in Arizona you choose to settle down, the Grand Canyon is only a few hours away. Send me more information about retiring to Arizona