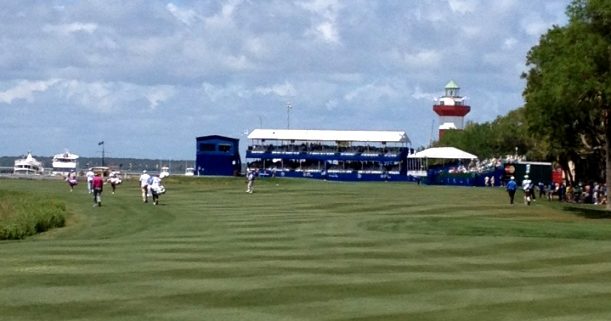 GCH Network Newsletter
Communities On the Water & the Golf Course
Vol. 16, No. 1,100     April 15, 2016     Circ. 15,000
RETIREMENT PLANNER: HILTON HEAD ISLAND SC
* Retirement Planner – Hilton Head Island
* Hilton Head Island Homes for Sale
* Getaways & Stay 'n' Plays –  Oldfield, SC
* What's Going On At… Palmetto Dunes, SC

NOW TRENDING ON GCH NETWORK
> Toll Brothers Homes & Communities in FL, NC and VA
> Florida Discovery Packages, What's Hot at Communities Now
> Homes for Sale in FL, SC & NC – Top 10 Most Visited Communities
> Homes for Sale in FL, NC, SC & GA for Under $299K
> Water View Homes Issue – FL, SC, Daniel Island Tennis Tourney
FIRST TEE – RETIREMENT PLANNER
Good Morning! This week Hilton Head Island SC, is hosting golf's top players at the 48th Annual RBC Heritage Presented by Boeing (April 11–17). To be held at the famed Harbour Town Golf Links at Sea Pines Resort, the tournament, like the island itself, has rebounded from the depths of the Great Recession to become a magnet once again for visitors, and especially retirees.
This issue offers you a number of homes for sale, Hilton Head Island discovery package and more. You can also read about the island's comeback and growing preeminence as a retirement haven in GCH Retirement Planner Advisory Board Member Mike Notartomaso's post on the island's resurgence. If you like island living, seafood, golf and other sports, great dining and culture, then you'll love Hilton Head Island!—David Lott, Founder/Publisher
HILTON HEAD ISLAND HOMES
Palmetto Bluff, Bluffton
Asking Price: $585,000
Property Address:  15 Carnegie Street, Bluffton SC 29910

Bedrooms:  2
Bathrooms: 2
Located in the heart of Palmetto Bluff, this charming cottage is a wonderful opportunity to enjoy the resort neighborhood lifestyle.
KEY FEATURES
Hilton Head Plantation, Hilton Head Island
Asking Price: $559,000
Property Address:  6 Marsh Owl Court, Hilton Head Island SC 29926

Bedrooms:  3
Bathrooms: 4
This 2,860-sf home is located on a private cul-de-sac with extraordinary views of Bear Lake to the rear. Spacious and open, it's in close proximity to Dolphin Head and Plantation pool and tennis.
KEY FEATURES
Colleton River Plantation, Bluffton
Asking Price: $679,900
Property Address:  7 Middleton Gardens Place, Bluffton SC 29910

Bedrooms:  4
Bathrooms: 4
Enjoy the easy lifestyle this golf home offers, with its flowing open floor plan ideal for entertaining. It is also designed for convenience, with multiple generous storage areas.
KEY FEATURES
Haig Point Club, Daufuskie Island
Asking Price: $795,000
Property Address:  55 Forest Lake Drive, Daufuskie Island SC 29915

Bedrooms:  4
Bathrooms: 5
Currently being built by highly regarded Osprey Construction, Inc., this 3,250-sf home is designed so that every room has prime views of Forest Lake. Several rooms can be customized to the owner's specific preferences.
KEY FEATURES
Moss Creek Plantation, Bluffton
Asking Price: $689,000
Property Address:  63 Peninsula Drive, Hilton Head Island SC 29926

Bedrooms:  3
Bathrooms: 2.5
This 2,883-sf Lowcountry home excellent creek and river views from throughout the residence. An enormous back deck wraps around the home amid the privacy of a handsome, well-treed property.
KEY FEATURES
GETAWAYS & STAY 'n' PLAYS
Discover the Lowcountry Life at Oldfield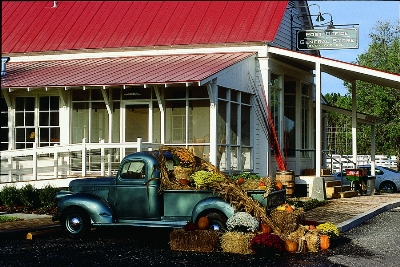 Oldfield offers you a taste of the Lowcountry lifestyle.
> Oldfield, Okatie, SC Come visit Oldfield private golf and amenity community on its Discovery Package and learn about the Lowcountry life. The package is for two people who will stay in either a River Cottage or Carriage Home. Special features include lunch for two at Magnolia Grille or diner at the River Club and one round of golf for two.
Other benefits include a river cruise for two with Oldfield River Pro, complimentary access to The Sports Club, Equestrian Center and Outfitter's Center and use of kayaks and bicycles. Package also includes a VIP community tour with an Oldfield Realtor. Cost: $199/night. For more information, contact Darle Booher, Realtor, at 843-368-5549. Send me more information about Oldfield!
WHAT'S GOING ON AT…
Palmetto Dunes HarbourFest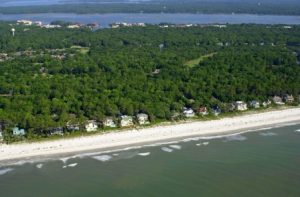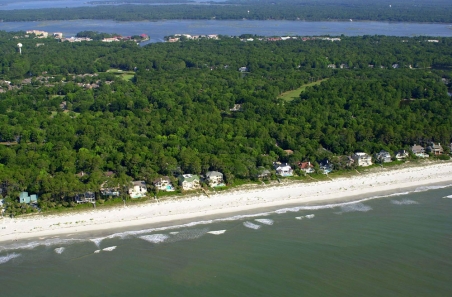 Palmetto Dunes, SC: Ready for summer-long HarbourFest.

> Palmetto Dunes, Hilton Head Island SC has preparations underway for another edition of HarbourFest at Shelter Cove Harbour. This is a summer-long celebration with live music featuring Shannon Tanner, entertainment from Cappy the Clown, art & crafts and activities for kids.
Tuesday nights during HarbourFest feature fireworks displays This family-friendly event has been enjoyed by thousands of visitors for the last 25 years. Harbourtfest, runs mid-June through mid-August. Send me more information about Palmetto Dunes!