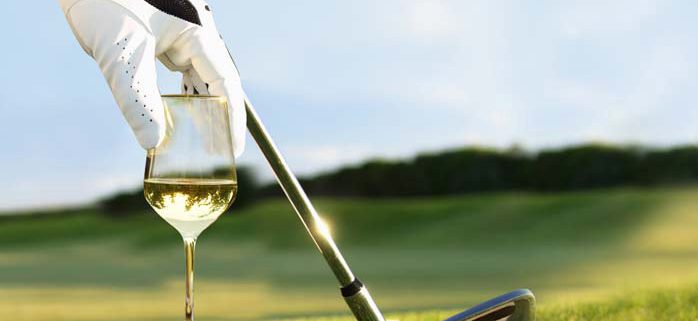 GCH Network e-News
Communities On the Water & the Golf Course
June 29-July 1, 2018
TODAY'S HEADLINES
* Getaways & Stay 'n Plays – Social, Discovery at WindRiver
* Community News – Daniel Island Independence Day Events
* What's Going On At.. – Sun City Oro Valley Food Truck Feast

Homes for Sale This Week on Golf Course Home
> Haig Point Club, SC 3BR, River Views $525,000
> Piper's Landing, FL Lake View 3BR $299,900
> Carolina Colours, NC 5BR, 1 Acre $600,000


WHAT'S TRENDING ON GOLF COURSE HOME
> New Cliffs Pros, New Features at Red Ledges & More
> Doing Good Is Doing Well at These Top 20 Communities
> Top 20 Golf Communities in NA Named By GolfCourseHome
> Dog Parks at These Golf Communities Are for People, Too
> Community Farms Propel These Communities into Our Top 20
> Art Studios, Visiting Artists Inspire the Spirit
> Walkable Villages Make Golf Communities Old-Time Friendly
GETAWAYS & STAY 'n PLAYS
WindRiver Discovery, Social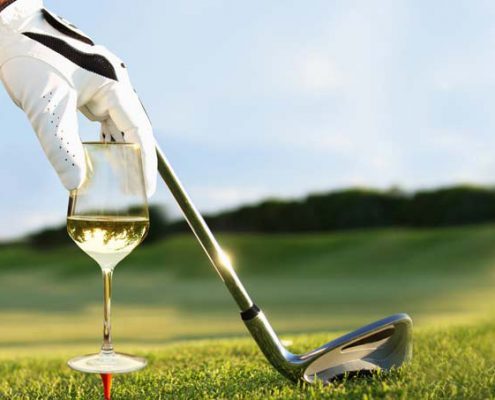 WindRiver, TN: Enjoy drinks, social time during events.

> WindRiver, Lenoir City TN is hosting a Discovery Tour Weekend in July that includes a July 14  "Discovery Guest & Homeowner Social" at the community's on-property Citico's Restaurant & Club, from 5 to 6:30 p.m.
It's a great chance for WindRiver homeowners to meet and greet prospective buyers and residents. Complimentary hors d'oeuvres, house wine and beer and a signature cocktail will be served. Send me more information about WindRiver!
COMMUNITY NEWS AND UPDATES

Daniel Island July 4th Events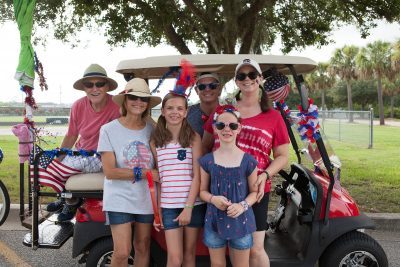 Daniel Island, SC: Celebrate with traditional colors.
> Daniel Island, Charleston SC is set to celebrate Independence Day in style, with its traditional "Paint the Town Red, White and Blue" festivities. Residents will dress up their homes, businesses, bikes and cars with patriotic colors and gather for the Annual Community Patriotic Parade followed by concerts and fireworks on Tue., July 3 from 5 to 9 p.m. at Smythe Park.
Then on Wed, July 4 it's a gathering devoted to family fun at the Pierce Park Pool for more family fun from 11 a.m. to t2 p.m., featuring balloons, face painters and traditional picnic food.  Send me more information about Daniel Island!
WHAT'S GOING ON AT…
 Sun City Food Truck, Music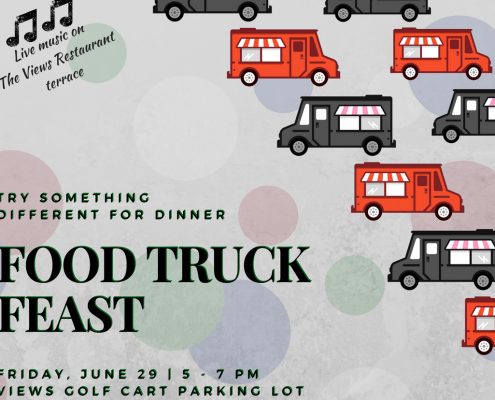 Sun City Oro Valley, AZ: Food trucks, music June 29.
> Sun City Oro Valley, Oro Valley AZ extends an invitation to try something different for dinner on Friday, June 29.
The community will have food trucks on site at the golf cart parking lot between 5 and 7 pm, offering "street gourmet" meals with the freshest ingredients. Live music will also be performed on the restaurant terrace.  Send me more information about Sun City Oro Valley!