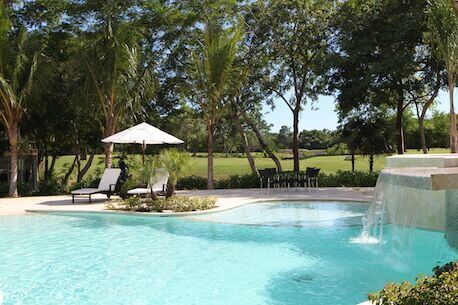 When you are staying at Casa del Lago in the Dominican Republic this month, you will find lots of things to do from whale watching to golf tournaments, concerts and more. See the list below and start planning your outings! Send me more information about Casa del Lago!
·        Samaná Welcomes 57,000 Tourists for Whale Watching Season | This year marked another successful whale watching tourism season with a total of 57,000 visitors traveling to Samaná Bay to see humpback whales, up 2,700 visitors from last year. According to the Dominican Ministry of Environment and Natural Resources, a total of 521 whales were spotted in the bay this year, 28 more whales than last year.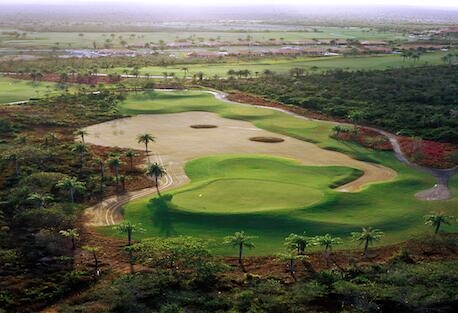 Not only play golf, but see the shootout at Casa de Campo.
·        Spring Shootout Golf Tournament Slated for Late April | Casa de Campo announced the 13th Annual Spring Shootout Golf Tournament will take place April 19-23 on some of the Caribbean's most notable courses, including Teeth of the Dog, The Links and Dye Fore. The men and women's golf tournament held at Casa de Campo is one of the most popular in the Caribbean. Send me more information about Casa del Lago!
·        Puerto Plata Amphitheatre Announces First Concert Season | The new Puerto Plata Amphitheatre will kick off its first concert season entitled "Puerto Plata is Happiness" featuring shows from renowned merengue, salsa and urban artists. The first show will be held April 15 with performances by Fernando Villalona, Johnny Ventura, Wilfrido Vargas, Elvis Martínez, Sergio Vargas, Chiquito Team Band and Vakero.
·        Ministry of Tourism Adds Nearly 200 Tour Operators in 2016 | Dominican Republic Ministry of Tourism issued 199 new tour operating licenses in 2016, up 171 tour licenses from 2015. The new travel and tourism organizations include travel agencies, gift shops, restaurants, hotels and more. Send me more information about Casa del Lago!
Save
Save