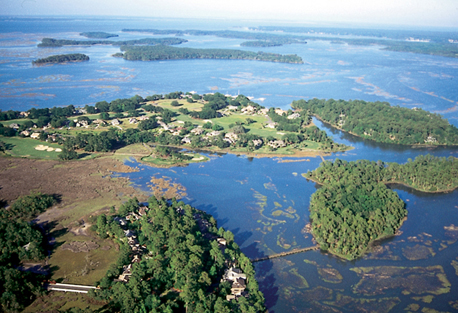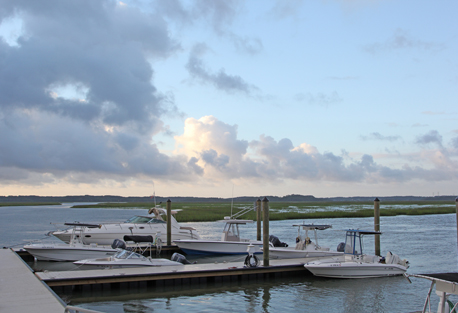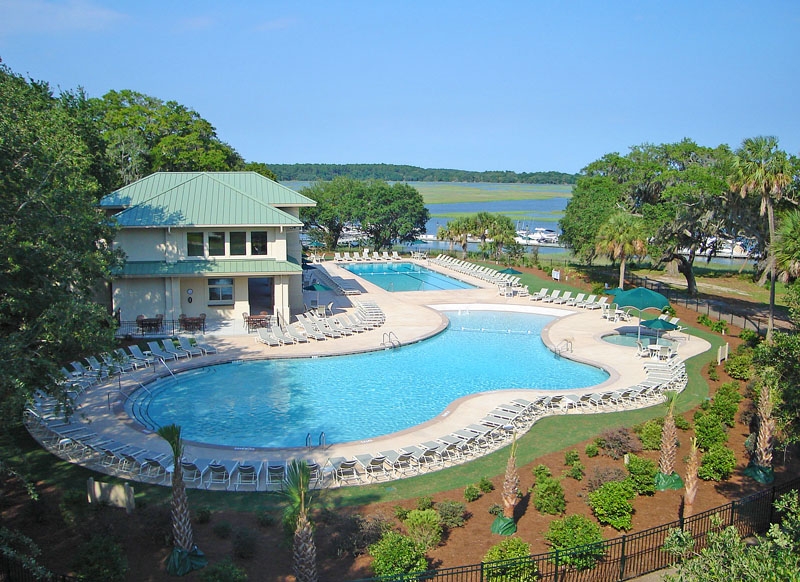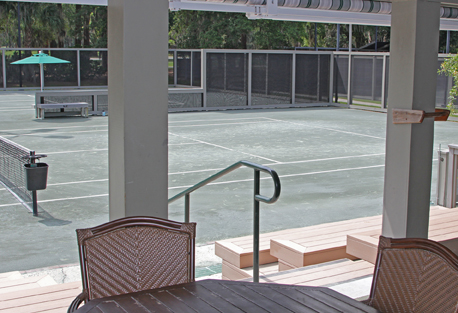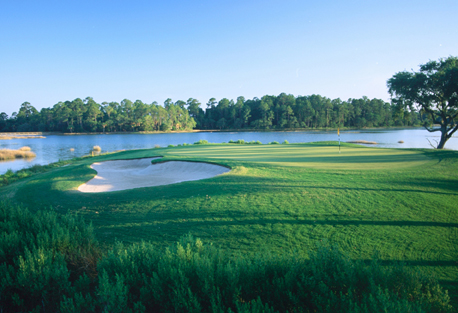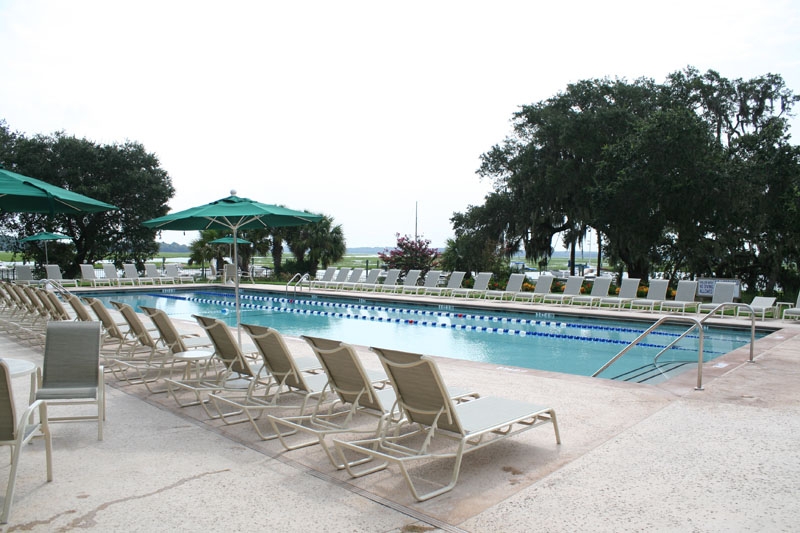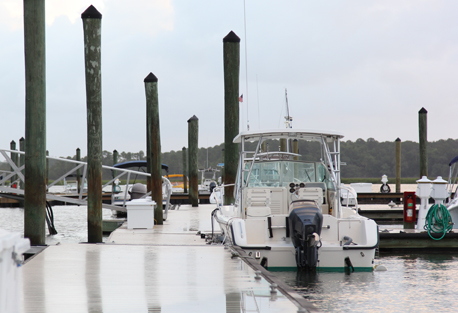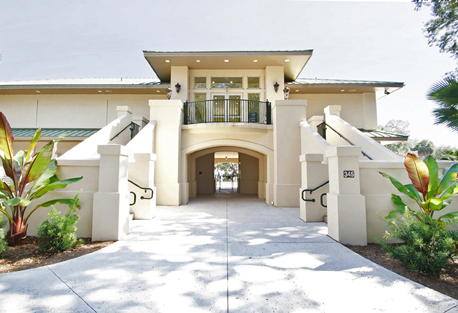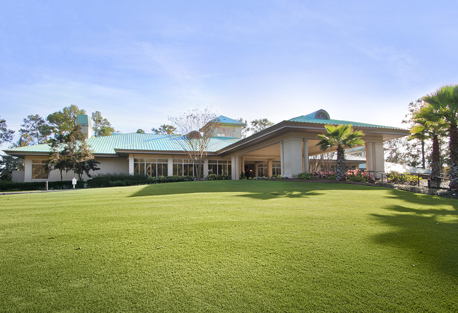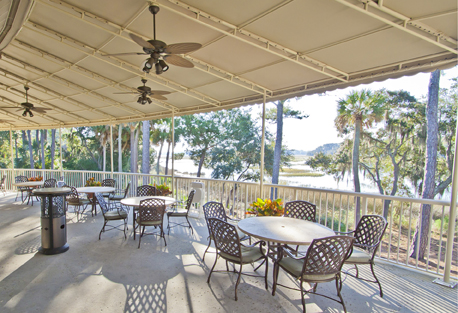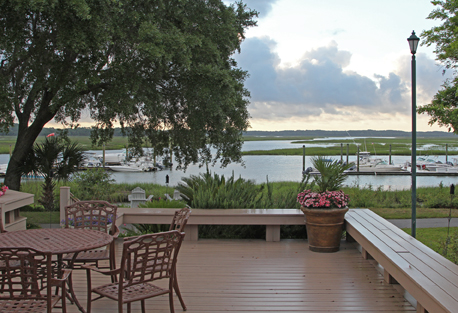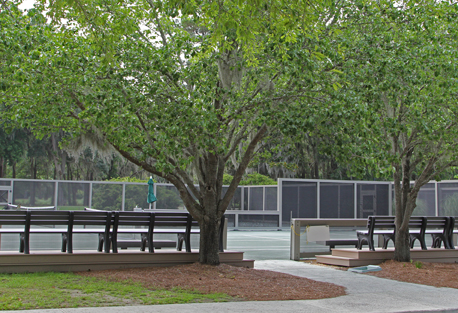 Moss Creek is a private, master-planned community covering 1,000 acres just minutes from the bridge that leads to world-famous Hilton Head Island. The property, blessed with natural beauty, is maintained and managed with utmost care and attention to detail.
Property owners each own a share of Moss Creek's enviable amenities—two great golf courses, four pickleball courts, seven tennis courts, fully equipped equestrian center, marina, two nature preserves, 14,000-sf clubhouse, casual waterfront pavilion, marshfront pool and miles of trails.
Note that the clubhouse recently underwent a complete, $6 million renovation, with no assessment being assessed upon the membership. Send me more information about Moss Creek!
Moss Creek Golf by Tom Fazio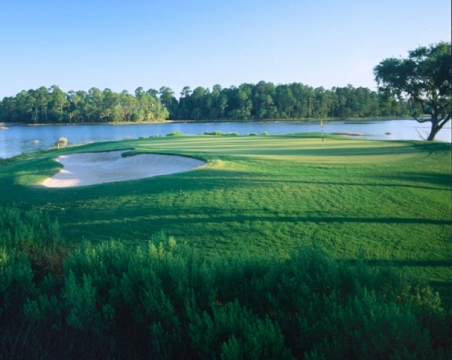 Oak trees, tall pines, ponds and tidal marshes dot the course.
Golf at Moss Creek Golf Club is a testament to the early greatness of Tom Fazio, who designed the entire Devils Elbow complex—both the South and North 18-hole courses. Each is lined with magnificent oak trees and tall airy pines, giving way to scented salt marshes.
The layouts at Moss Creek Golf Club can be best described as Lowcountry golf landscape accented by large ponds and water tributaries with tidal salt marshes at the edges. Golfers pause to spot alligators sunning on the banks, egrets and circling hawks or eagles, even a family of wild turkeys moving silently by. Send me more information about Moss Creek Golf!
From the Clubhouse to the Courts
Inside its alluring Lowcountry facade, Moss Creek Clubhouse is ingeniously designed to include several large and small dining spaces and a classic Grill Room for gathering or watching a game. There are private rooms to meet and dine in, as well.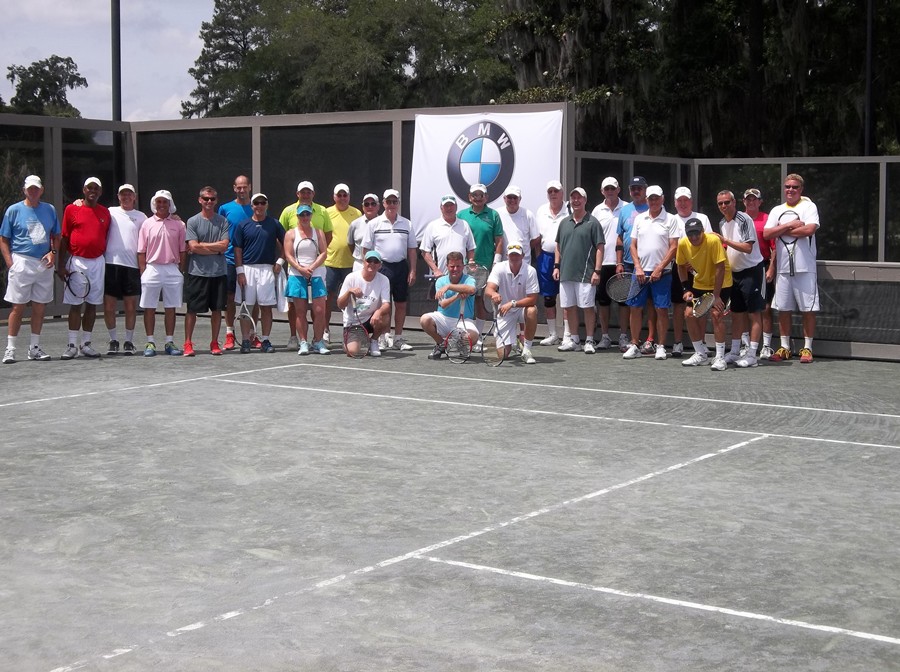 BMW helps keep tennis programs full and active.
The Moss Creek Tennis Center, open to all residents, consists of 7 Har-Tru lighted courts, a practice wall and ball machine, tennis clubhouse with pro shop and plenty of seating for enthusiasts to watch friends as well as professional exhibitions.
In addition there are seven pickleball courts that are active year-round.
This tennis-loving community is home to a vibrant club led by its PTR Certified Professional and organized into USTA leagues for all levels of men's, women's and mixed doubles. Group and private lessons are available for beginner to advanced players. Send me more information about Moss Creek!
And to the Creeks
You'll find the Hilton Head area's only private mainland marina at Moss Creek Plantation. Offering access to the Intracoastal Waterway, the marina accommodates 75 wet slips and 125 dry slips, along with three kayak racks and water and electricity at docksides.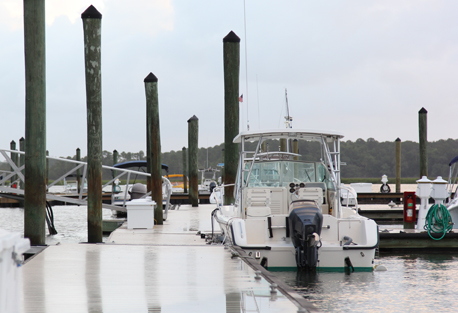 The marina offers Intracoastal Waterway access & 75 slips.
The Moss Creek Community Pools are located at Bostwick Point. This popular complex features a 4,200-sf beach-entry pool, a 16-foot kiddie pool, a fine lap pool, with comfort facilities and a snack bar for convenience. Send me more information about Moss Creek!
Fit & Fun
The fitness center is equipped with top-of-the-line cardio and weight training machines overlooking the marina and salt marshes.  A variety of classes are offered as well as personal training to help members accomplish their fitness goals.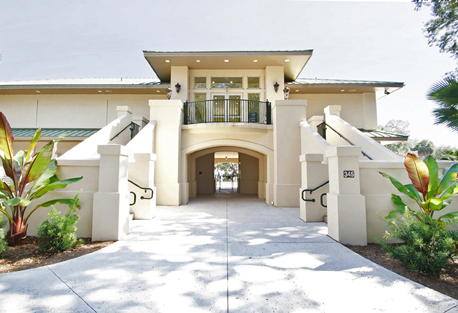 The Fitness Center is where you can fulfill your fit dreams.
The Pavilion serves as a meeting place for the community's activity-theme groups. It is equipped with a kitchen and outdoor grills, banquet tables and chairs.
Lots at Moss Creek start at $100,000, single-family homes range from $450,000, condos from $300,000. See the real estate section below for more details. Send me more information about Moss Creek!
Real Estate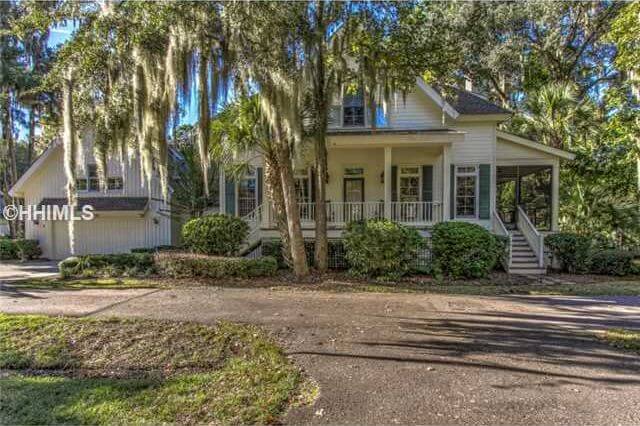 Enjoy the Lowcountry style at Moss Creek Plantation .
Community member-owned and managed

Three of four owners make permanent residence at Moss Creek

Single-Family Homes, from $450,000 -$3,500,000
Condos, from $300,000 to $500,000
Homesites, from $100,000 to $500,000
Current Listings
Featured Listing
Click here to view featured listing
Amenities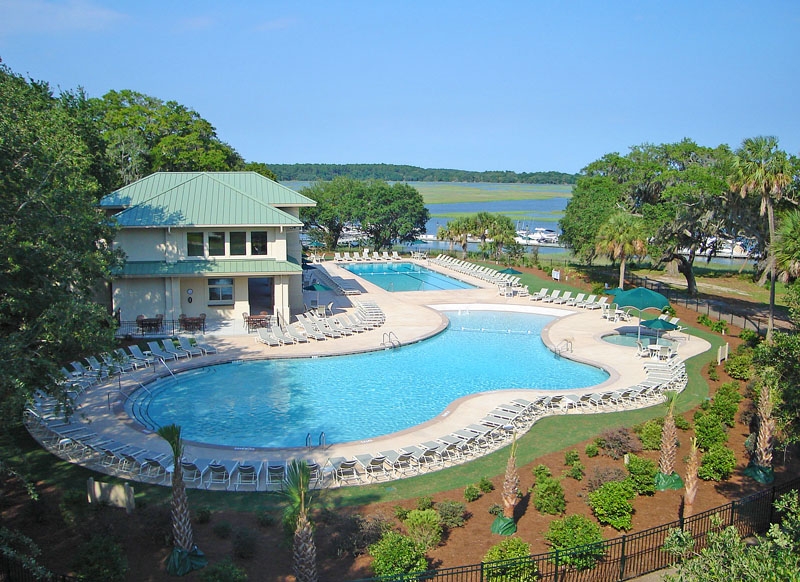 The marhsfront pool is the perfect spot for a lazy afternoon.
Private, master-planned golf & marina community
Championship Golf

6,885-yard South Course at par 72 by George Fazio
6,555-yard North Course at par 72 by Tom Fazio
Golf practice range with putting and chipping greens
Golf professional shop and expert instruction

Clubhouse with grill, dining and meeting rooms

Recently completed $6 million renovation

Two separate nature preserves
Four pickleball courts
Seven Har-Tru tennis courts (five lighted)
Equestrian center with barn and riding rings

The equestrian center comes complete with barn & riding rings.
Yacht Club with special annual celebrations
Moss Creek Private Marina

Boat slips & storage
Private and club kayak racks
5 fishing docks, 2 crabbing docks

Bostwick Point Pool & Fitness Complex

Lap pool, beach entry swimming pool, kiddie pool
All heated and cooled for year-round accessibility
Fitness Center w/ cardio & weight equipment & varied classes
Awards & Honors
Hole No. 7, Devil's Elbow Course named to GolfCourseHome 'Dream 18 Great Residential Golf Holes,' 2011
Discovery Package
Moss Creek Plantation, Hilton Head Island SC has a full array of Member for a Day opportunities which offers you an opportunity to experience the Moss Creek Lifestyle. Be the community's guest by choosing one of the following activities below:
Golf Devil's Elbow with Lunch or Dinner
Play a round of golf on one of the private Fazio designed golf courses
(Tee times are only available up to 2 weeks prior)
Golf & Lunch: $65 per person
Golf & Dinner: $80 per person
Tennis or Pickleball with Lunch or Dinner
Play a set of tennis on our Har-Tru courts or try the new pickleball courts
Tennis/Pickleball & Lunch: $40 per person
Tennis/Pickleball & Dinner: $50 per person
Fitness Center with Lunch or Dinner
Enjoy one-hour use of our Fitness Center or join one of the many classes offered
Fitness Center & Lunch: $25 per person
Fitness Center & Dinner: $35 per person
Nearest Airport
Savannah/Hilton Head International Airport, 30 minutes away
Location Map
Click here to get directions