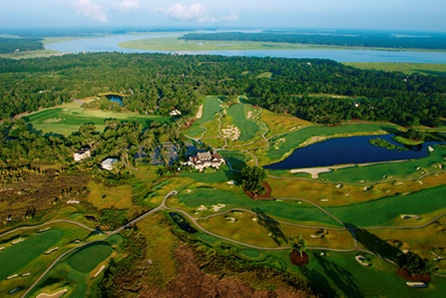 GCH Network e-News
Communities On the Water & the Golf Course
October 27, 2023 – October 29, 2023
TODAY'S HEADLINES
> Getaways & Stay 'n' Plays – Lifestyle Visit at Reynolds Lake Oconee, GA
> What's Going On At… Halloween at Treasure Lake, PA
> Community News – Lifelong Learning at Colleton River Club, SC
NEW GCH COMMUNITIES!
> Winding River Plantation, Bolivia, NC – Luxury, coastal golf community Brunswick County
> Tofttrees Golf Resort, State College, PA – Hometown of Penn State, fitness center, farm-to-table dining
HOMES FOR SALE THIS WEEK ON GCH
> Diamante Country Club, AR 4BR Reduced $839,000
> Reynolds Lake Oconee, GA 4BR Golf Townhome $600,000
> Callawassie Island Club, SC 3BR Golf Cottage $844,000
> Indian River Colony Club, SC Expanded 3BR $330,000
> Moss Creek, SC Remodeled, Move-In Ready 3BR $1,195,000
COMMUNITY NEWS
> New! Dog Adoption Day at Sea Pines, SC
> Second Helpings at Palmetto Bluff, SC
> Bocce League at Moss Creek, SC
> Senior Invitational at The Landings, GA
> Sailing Competition at The Landings, GA

Golf Retirement Planner
> Retire Savannah: Top 10 Reasons to Retire to The Landings
> Retire to Harbour Ridge, FL – Top 10 Reasons
> Top 10 Reasons to Retire to Savannah Lakes Village, SC
> 3 Ways to Connect with Your Grandkids at Your Community
GETAWAYS and STAY 'n' PLAYS
Lifestyle Visit at Reynolds Lake Oconee, GA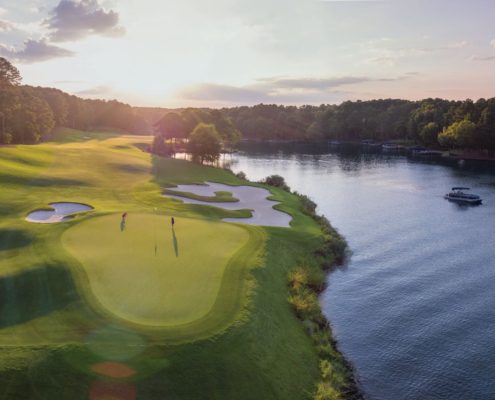 Reynolds Lake Oconee, GA: Stay lakeside, play golf more during visit.
> Reynolds Lake Oconee, Greensboro, GA  invites interested property buyers to enjoy a relaxing and educational Lifestyle Visit to this prestigious resort community. Experience up to three nights in a lakeside Cottage or in a guest room or suite at The Ritz-Carlton Lake Oconee.
The package includes two rounds of golf on award-winning courses, a two-hour boat rental on Lake Oconee, breakfast each day, and a $75 Club Credit to be used toward dining and merchandise. Cottage packages are $299 per night and hotel packages are $399 per night. Send me more information about Reynolds Lake Oconee!
WHAT'S GOING ON AT…
Halloween at Treasure Lake, PA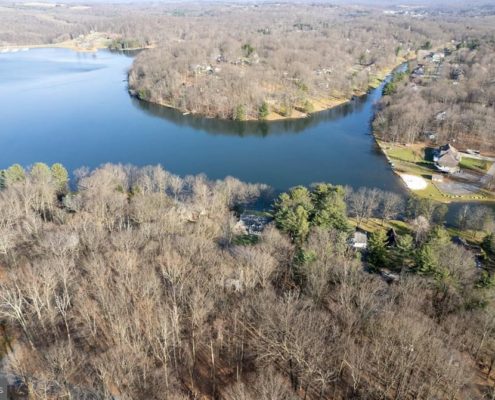 Treasure Lake, PA: Lake community will celebrate Halloween.
> Treasure Lake, DuBois PA is back with their festive and entertaining Halloween Party Special. On Sat., Oct. 28 at Lakeview Lodge, revelers are invited to arrive early when the community's unique Pirates Cover Bar will be open. Attendees must be 21 years of age or older.
Musical guest Lonnie Lee will be onstage from 5 – 8 p.m.  DJ Dark Option takes over at 8 and deliver the music until 11 p.m.  There will be prizes for the Best Dressed woman and man, also for the Best Dressed Couple. Send me more information about Treasure Lake!
COMMUNITY NEWS AND UPDATES
Lifelong Learning at Colleton River Club, SC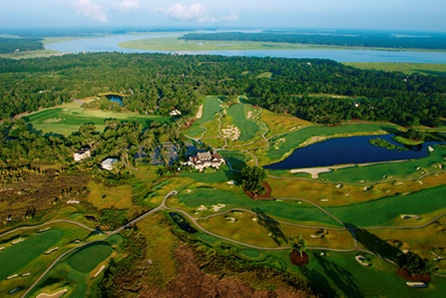 Colleton River Club, SC: Celebrates lifelong learning.
> Colleton River Club, Bluffton SC and its Lifelong Learning Group recently celebrated its 10-year anniversary. The group's primary activity is research and maintenance of a History Exhibit. The project delves not artifacts that illuminate Colleton River's rich archaeological and cultural history.
In turn the group has given rise to the community's diverse Lifelong Learning Group, which "continues the legacy of learning, thinking and discussing as a community."  Send me more information about Colleton River!