GCH Network e-News
Communities On the Water & the Golf Course
November 17, 2017
TODAY'S HEADLINES
* Getaways – Discover Harbour Ridge
* What's Going On At… Pub & Grille Renovations at Sea Pines, Harbour Ridge Fishing Seminar

Homes for Sale This Week on Golf Course Home
> Quail Ridge, FL 3BR, French Doors, Tile Flooring $699,000
> Callawassie Island, SC 3BR, Lagoon & Golf Views, $649,900
> Dominion Valley Country Club, VA 3-5BR Villas From $637,995
> Willowbend Golf Club, MA 5BR on Quiet Cul-de-Sac $799,000

WHAT'S TRENDING ON GOLF COURSE HOME
> New Community! The Club at Ibis, FL
> New Community! Treasure Lake, PA
> Chef of the Year at Eagle's Bluff & More
> Youth on Course Holds Online Auction
> WindRiver Tournament, Desert Mtn. Championhips
> Fall & Winter Sea Pines Getaways Reduced
> Lodge & Lift at Teton Springs, ID. Fall Tours & More
> WindRiver TN Secret Dinner, Youth on Course & More

WHAT'S GOING ON AT…
Pub & Grille Renovations at Sea Pines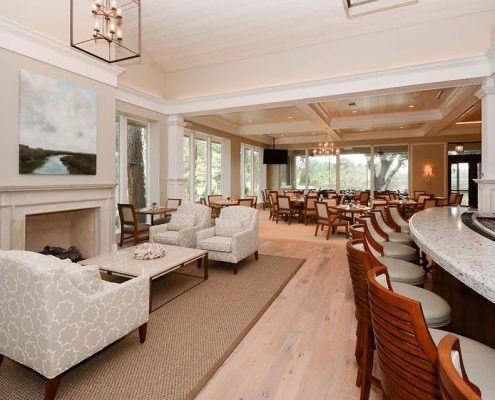 Sea Pines Resort, SC: Snapshot of newly renovated club.

> Sea Pines Resort, Hilton Head Island SC announced that Sea Pines Country Club (SPCC), the private club within the community, had opened its newly renovated Blue Heron Pub and Grille, offering members an exciting, casual dining experience to rival the island's best restaurants.
The 6,250-square-foot space features a modern design and expansive views of the tidal marsh. The expansion and renovation of the Blue Heron Pub and Grille is part of SPCC's $2.7 million commitment to update the clubhouse. Send me more information about Sea Pines!
 Harbour Ridge Fishing Seminar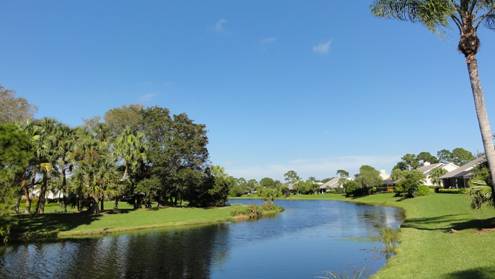 Harbour Ridge, FL: After the seminar, take to the waters.
> Harbour Ridge Yacht & Country Club presented by HR Properties, Stuart FL will host a monthly Fishing Seminar with Capt. Cameron from November thru May to discuss what kind of fishing is most likely to be hot that month, plus where to find that species and tips on hooking and landing it.
This is an ideal way for residents to go after Cobia, Kingfish, Amberjack, Mahi-mahi, Snapper, Grouper and Sailfish, all of which are plentiful at various points in the season.  Send me more information about Harbour Ridge!

Back to top