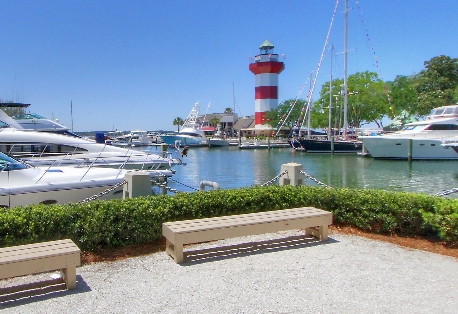 by Darle Booher
Realtor, Carolina Realty Group
Member, Golf Course Home
Retirement Planner Advisory Board

Hilton Head Island is one of the finest resorts in the country, offering outstanding beaches and incomparable natural beauty.
Along with this unrivaled foundation come great restaurants, excellent shopping and much to do. No wonder that the area, in combination with the nearby and idyllic Lowcountry town of Bluffton, has become popular with retirees. Send me more information about the Hilton Head-Bluffton area!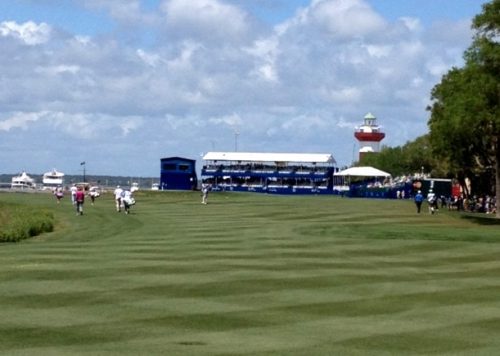 Annual magnet: The RBC Heritage golf tournament.
Newcomers learn about Hilton Head and Bluffton in many ways. Watching the RBC Heritage golf tournament at the Harbour Town Golf Course in Sea Pines on TV with its spectacular vistas and golf layouts has long been one of the major ways of learning about the area.
But it's just one of many paths leading to this magical coastal landscape.
A Lifetime Draw for Multi-Generations
Many residents have discovered the Lowcountry by visiting as children, then adults, and ultimately choosing to call it home.
The multi-generational factor is one of the things that makes the Hilton Head area so special. Knowing that children and grandchildren will want to visit is a key element in the decision to settle here.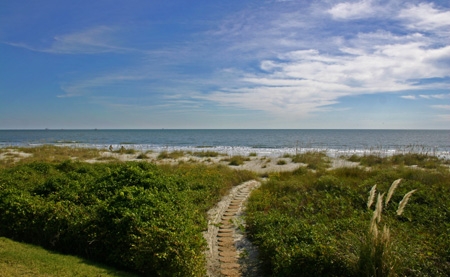 Enjoy beautiful beaches such as Hilton Head Plantation.
In addition, the island is just a one-day drive from locations throughout the Northeast and Midwest, it offers assurance that family members and friends will be able to come often. Send me more information about the Hilton Head-Bluffton area!
The Change of Seasons
Many newcomers are moving from cooler climates that have a definitive change of seasons. Thus, they are often pleasantly surprised to discover that the Lowcountry also has four seasons.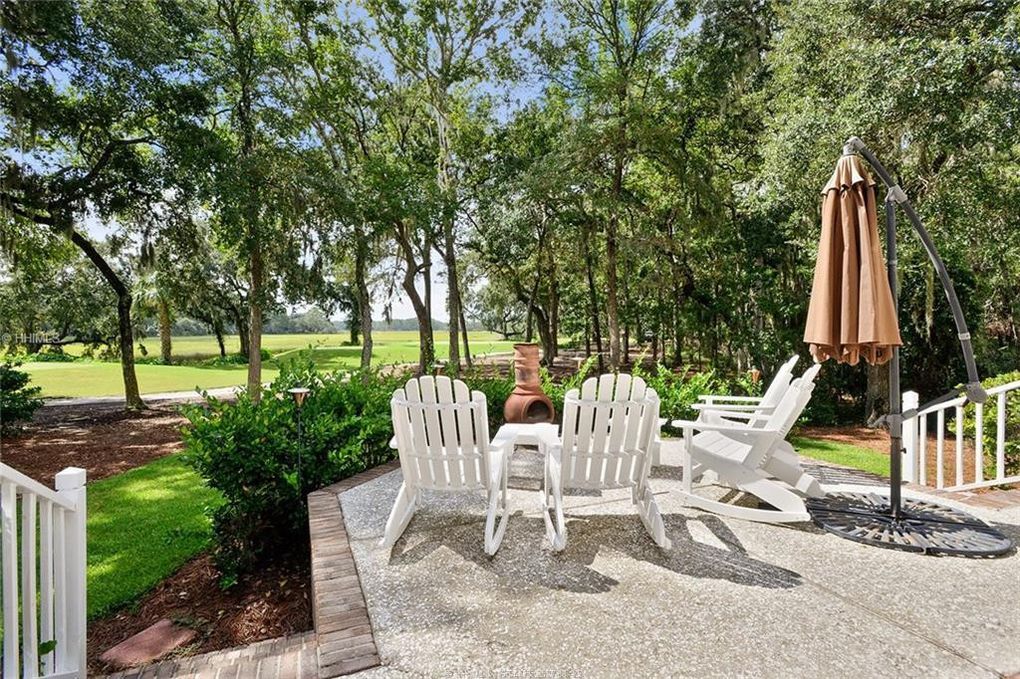 Take in the seasons with near-year-round outdoor living.
While considerably more subtle then a snowy, wintry day, the cooler temps and ever-changing landscapes throughout the year provide a natural rhythm to the passing years.
The tree canopy is spectacular with moss draped Live Oaks, Southern Magnolias, various types of holly, pines, and hardwoods.  There are flowers that bloom throughout the year.
The habitat is also ideal for a variety of shore and land birds. Bald Eagles, Ospreys, Snowy Egrets, Pelicans, and Blue Heron are among the birds seen daily. Send me more information about the Hilton Head-Bluffton area!
Cultural Events
There are special benefits to living in a year-round community. Near the top of the list is access to fantastic cultural events–far more than one would expect from a community of this size.
The Hilton Head Symphony Orchestra, under the direction of Maestro John Morris Russell, also conductor of the Cincinnati Pops, is outstanding.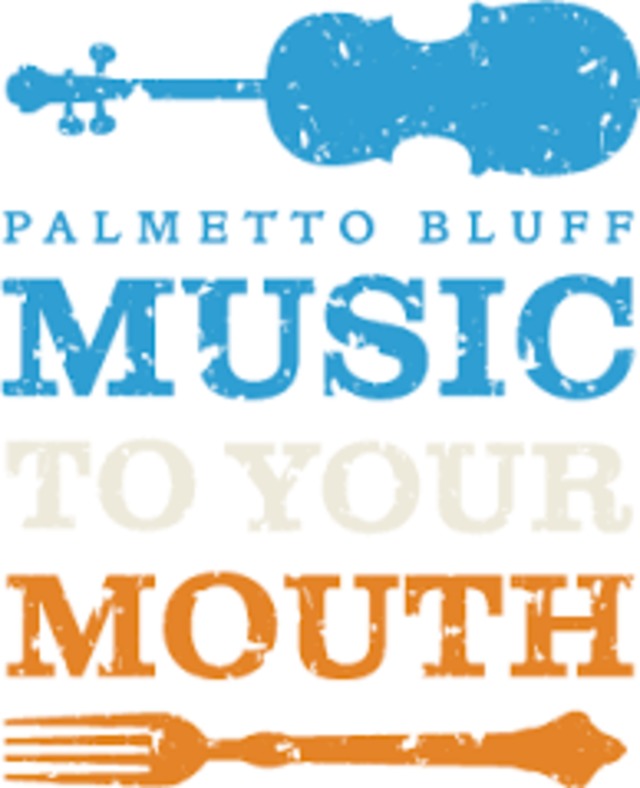 Music & dining go hand in hand.
The Arts Center entertains with high-quality musicals and drama productions along with a variety of other special programs.
The Chorale Society provides some incredible performances and offers an opportunity for locals who have a passion for singing to become a society member. It is easy to participate and get involved–these and other art forms in the area offer something for everyone.
The World Affairs Council brings excellent speakers, focusing on topics that are relevant and informative.  The appreciative audiences are more than 500 members strong, showing enthusiastic community support and interest. Send me more information about the Hilton Head-Bluffton area!
Old Town Bluffton
Close by to Hilton Head Island is Old Town Bluffton. This classic Lowcountry town has a style and character all its own. Loaded with galleries, boutiques and restaurants from coffee shops to gourmet dining, it is a major drawing card for locals and guests.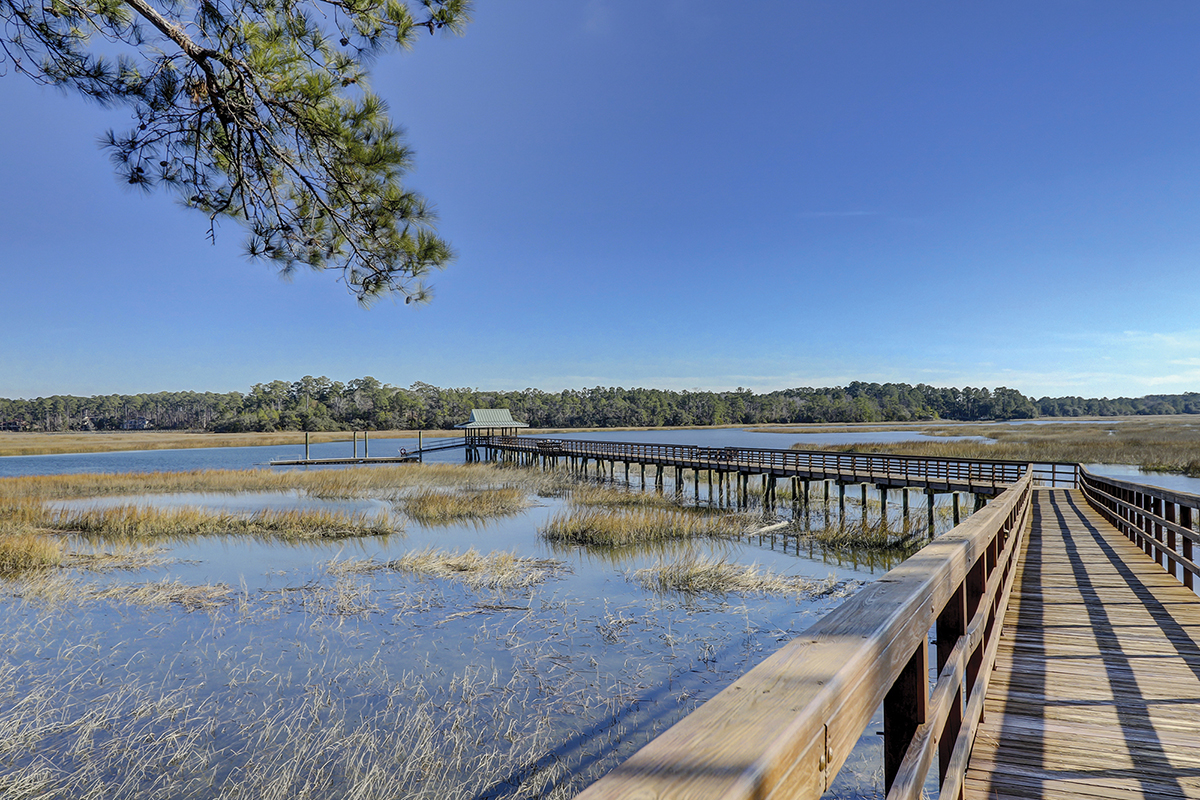 A natural setting for fishing, clamming & shellfish.
The trendy, small town atmosphere is a natural gathering place in a historic setting on the May River. Markets and festivals abound delivering Southern charm and hospitality, as no other place can.
There is so much to do that even those who have recently retired have never been busier.  With time to volunteer, participate in sporting activities, take classes, entertain family and friends, and dine at the excellent restaurants, the calendar will fill up quickly. Send me more information about the Hilton Head-Bluffton area!
A friendly and welcoming community
Perhaps the best thing about living here is that it is a very friendly and welcoming community.  Almost everyone has moved here from another location and extends the same hospitality to new residents they received as newcomers.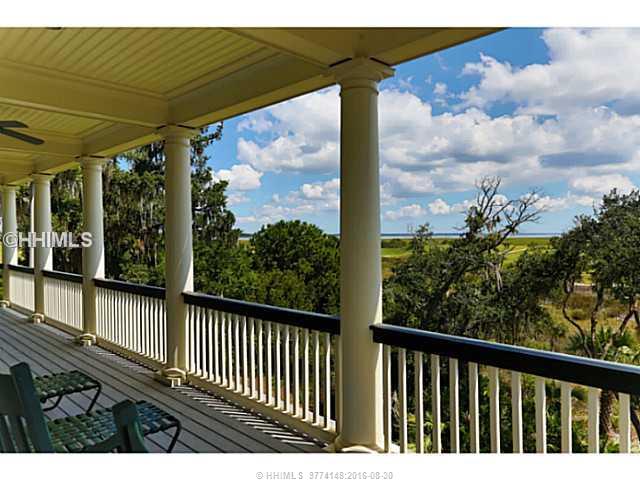 Beautiful homes, beautiful views.
Both Bluffton and Hilton Head are recognized by major publications ranking the best places to live, the best beaches, top golf courses and communities, top retirement communities, and much, much more.
The combination of the best of island resort living and the small town atmosphere of Bluffton are hard to beat. Fortunately, they are close enough that locals can enjoy both, no matter where they live in the Lowcountry.
If you are planning to relocate, be sure to check out both Hilton Head's island lifestyle and Bluffton's Lowcountry mainland charm. Send me more information about the Hilton Head-Bluffton area!