GCH Network e-News
Communities On the Water & the Golf Course
April 14, 2023 – April 16, 2023
TODAY'S HEADLINES
> Getaways – Moss Creek, SC Member for a Day
> What's Going On At…
Together for a Cure at The Landings, GA
Music at Palmetto Bluff, SC
NEW GCH COMMUNITIES!
> Tofttrees Golf Resort, State College, PA – Hometown of Penn State, fitness center, farm-to-table dining
> Savannah Lakes Village, SC – Lakefront community w/ 36 holes of golf
> Trilogy at Verde River, Rio Verde, AZ – Gated, 55+, hiking, biking, North Scottsdale
HOMES FOR SALE THIS WEEK ON GCH
> Indian River Colony Club, FL 1-Level 4BR $375,000
> The Club at Ibis, FL 4BR Across From Pool $679,000
> Kingsmill on the James, VA 1-Level 3BR $485,000
> Osprey Cove, GA Marsh View 4BR $818,000
COMMUNITY NEWS
> GCH 2022 Annual Index – Best Communities, More
> New! RBC Heritage at Sea Pines Resort, SC
> Beach Club Updates at Ocean Ridge, NC
> Trail Updates at Woodside, SC
> Top Hotel, Healthiest Club, More

Golf Retirement Planner
> 3 Ways to Connect with Your Grandkids at Your Community
> Retire Savannah: Top 10 Reasons to Retire to The Landings
> Retire to Harbour Ridge, FL – Top 10 Reasons
> Top 10 Reasons to Retire to Savannah Lakes Village, SC
GETAWAYS & Discovery Visits
Moss Creek SC Member for a Day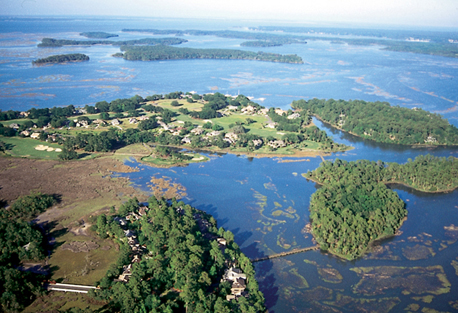 Moss Creek, SC: Many Member for a Day options available.
> Moss Creek, Hilton Head Island SC has a full array of enjoyable Member for a Day opportunities to choose from. "Golf Devil's Elbow" provides a round of golf plus lunch in the Grill Room ($45 per person) or dinner in the Grill Room ($55 p/p).
There is also a tennis version with lunch or dinner variation, priced at $25 and $35, respectively.
Finally, there is a fitness-center version of the offer, priced at $45 and $55, which includes an hour of fitness facility usage along with a half-hour personal training session.  Send me more information about Moss Creek!
WHAT'S GOING ON AT…
Together for a Cure at The Landings, GA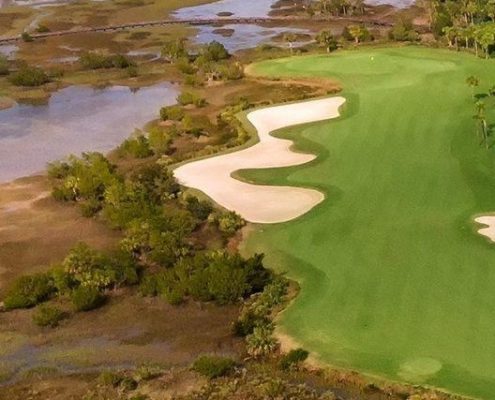 The Landings, GA: Hosts charity event.
> The Landings, Savannah GA  has announced that Together for a Cure, a series of Landings community events organized by the Landings Women's Golf Association will be held on April 12 and April 15.  Proceeds from TFAC go directly back into the Savannah community.
Beneficiaries include Mercer University School of Medicine Summer Scholars Program for cancer research, the Nurse Navigator Program at St. Joseph's/Candler, and the Stephen D. Hollenberg Patient Assistance Fund.
Since its inception, TFAC has raised over $1.35 million for the fight against cancer in Savannah.  Send me more information about The Landings!
Music at Palmetto Bluff, SC


Palmetto Bluff, SC: Hosts musical event April 22.
> Palmetto Bluff, Bluffton SC has a special musical event scheduled for Sat., April 22 at the Moreland Crossroads. As part of the Songwriters in the Round series, it's a concert with Grammy-winning singer-songwriter, Jim Lauderdale, joined by Verlon Thompson and Lillie Mae.
Verlon is a singer-songwriter from Oklahoma whose original songs have been covered by Randy Travis, Kenny Rogers, Jimmy Buffett, Trisha Yearwood, and many others.
Lillie Mae is a country and Americana singer, songwriter, fiddle, and guitar player based in Nashville who has worked closely with Jack White and toured with Robert Plant.
Tickets are $75 and guests are welcome to bring their own picnic blankets and lawn chairs.  Send me more information about Palmetto Bluff!