~ 2022 GCH Annual Index ~
Year-End Double Issue
> The Most-Visited Communities – Where Buyers Want to Live
> The 2022 GCH Community of the Year
> 2022's Most-Wanted Amenities – The Top 10
> The Most Popular Community Types, Lifestyle
> 2022 Top Search Categories
> The Most Search-For States
> The Retirement Planner
> New Communities to GCH in 2022
> The Most Popular Homes of 2022
Happy New Year!  Welcome to the 2022 GCH Annual Index–an in-depth look at all the year's activity on the Golf Course Home Network.
This year's Index is the 11th consecutive edition, featuring the year's new communities, most-visited communities, retirement advice, top amenities, most popular homes and more.
The real estate year has been one of two minds. The first half continued the rising prices and active sales of 2021. The second half reflected the pressure of rising interest rates as both sales and home price increases started to slow.
Golf Keeps Growing

The Landings, GA: 6 courses & many opportunities to play.

The National Golf Foundation reported that 37.5M Americans (age 6+) played golf both on-course and off-course in 2021, up from the previous year's strong number. In addition, 3.2M people played golf for the first time in 2021, the second year in a row that figure topped 3 million–yet more signs that golf is growing nicely.
That rising participation in the sport helped Golf Course Home maintain nearly the same number of visitors as last year despite the headwinds now blowing. Use the links below to see a review of all the activity GCH enjoyed in 2022 and use it to help plan your searches next year.
New Communities & Retirement Focus

Osprey Cove, GA: Outdoor lifestyle make retirement a breeze.
Concurrent with the rising number of new golfers and increased play is the sustained interest in purchasing in a golf community. Our stats from this year show that the No. 1 reason someone visits GolfCourseHome.com is to find a home for their retirement.
To help you in that search, see below for links to the GCH Golf Retirement Planner, as well as links and summaries of the year's activity.
And finally, thank you, our subscribers and visitors, for continuing to make Golf Course Home–now entering its 28th year since its founding in 1995 and its 24th year online–a part of your journey as you embark on your plans for a new home for you and your family. It continues to be our privilege to serve you. Stay safe and healthy in 2023!–David Lott, Founder and Publisher
2022 GCH Annual Index
The Year's Most-Visited Communities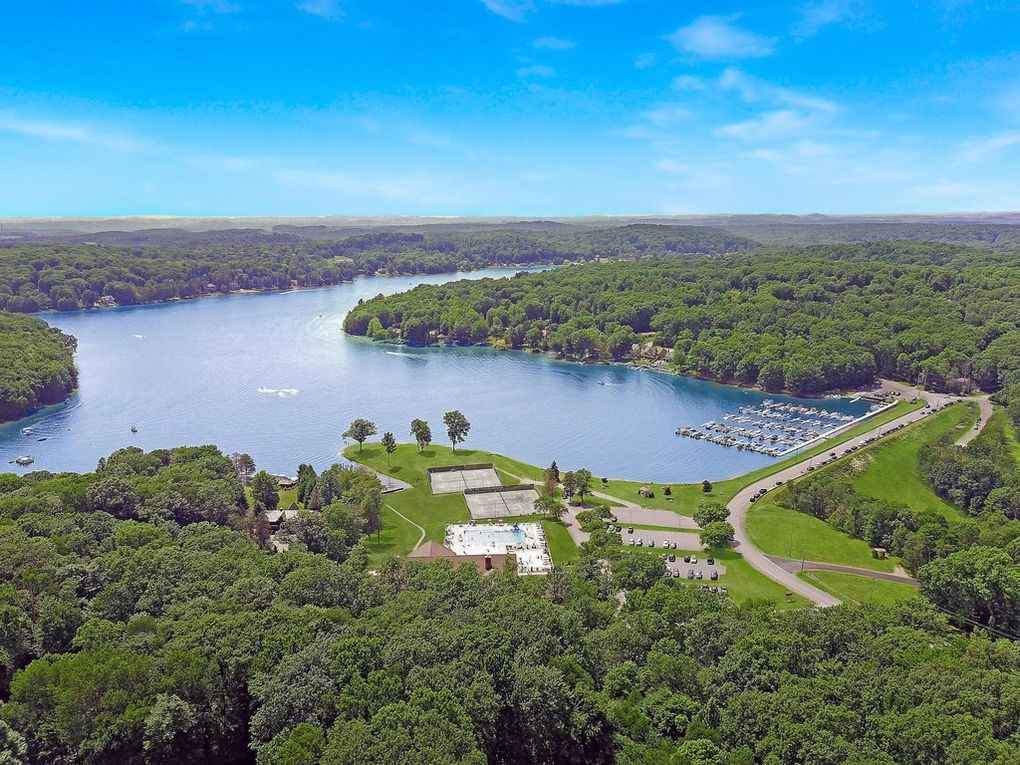 Treasure Lake, PA: Lakeside living & affordable homes = Top 10.
More than half of this year's members of the Top 10 Most Visited Communities are new, while the title of Most Visited Community on Golf Course Home featured a contest of familiar rivals.
In all, 25 different communities enjoyed at least one month ranked in the Top 10 Most Visited, and five communities enjoyed the No. 1 monthly ranking. Top 10 newcomer Osprey Cove in St. Marys, GA, was the only community to grabb the No. 1 spot for two months.
Florida the Top State
Florida's hold on the Top 10 loosened a bit in 2022 with four communities in the elite group, followed by Georgia and South Carolina each with two, Arizona and Pennsylvania with one each.
Communities on the island of Martha's Vineyard continued to shine in the summer months, with The Field Club/Boathouse being the No. 1 community in June and earning a place in the Top 10 from June to September.
A New No. 1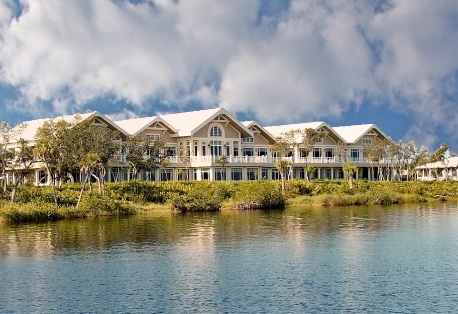 Harbour Ridge, FL: Golf, St. Lucie River & fine homes.
And overall, a familiar community reclaimed its place as the Most Visited Community of the Year. Harbour Ridge Yacht & Country Club, Palm, City, FL, claimed the most visitors in seven months out of 12 and was Top 3 or better throughout the year.
Harbour Ridge dethroned Quail Ridge, Boynton Beach, FL, which still had a strong year, finishing at No. 3.
Other communities that claimed a monthly first-place ranking were Treasure Lake, PA, The Boathouse/Field Club, MA, and Osprey Cove, GA. See the full ranking list below.
2022 GCH Annual Index
Top 10 Most-Visited Communities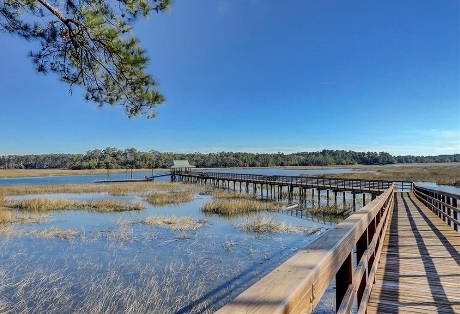 Riverbend, SC: Serene location, Sun City & 54 holes of golf.
1. Harbour Ridge Yacht & CC, Stuart, FL
2. Osprey Cove, St. Marys, GA – New to Top 10
3. The Club at Quail Ridge, Boynton Beach, FL
4. Sun City Riverbend, Bluffton, SC
5. Lakewood National, Bradenton, FL
6. Trilogy, Rio Verde, AZ  – Up from Honorable Mention
7. Treasure Lake, DuBois, PA – New to Top 10
8. The Club at Ibis, West Palm Beach, FL – New to Top 10
9. Savannah Lakes Village, McCormick, SC – New to Top 10
10. Reynolds Lake Oconee, Greensboro, GA – New to Top 10
Honorable Mention: Desert Mountain, Scottsdale, AZ; Mirabel, Scottsdale, AZ
2022 GCH Annual Index
COMMUNITY OF THE YEAR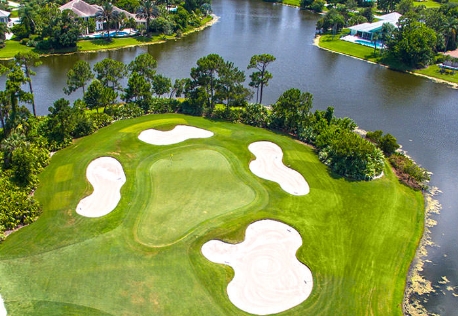 Harbour Ridge, FL: 36 holes, river & Florida lifestyle.

Harbour Ridge Yacht & Country Club, Palm City, FL, has made a habit of topping the annual list. Ranked third last year, the Florida community reaches the apex for the sixth time.
Harbour Ridge has had many years for GCH visitors to become familiar with it, having first appeared in 2000, 22 years ago.
The community had made numerous investments in its amenities since then, headed by its magnificent clubhouse. Thirty-six championship golf holes, racket sports (including pickleball) and a marina on the St. Lucie River combine to create a multi-faceted lifestyle and attract a wide range of interests and residents.
2022 GCH Annual Index
Most Wanted AMENITIES

Haig Point, SC: Equestrian facilities for oceanfront rides.
Water sports came to the fore in 2022 with marina, boating and lake access leading the way.
Equestrian facilities (new), and children's camps and activities all received importance while Olympic-sized swimming pools, walking trails and fitness centers all exited the Top 10.
Security continued to be an important need with gated communities ranking as the No. 2 most-searched for amenity. Twenty-four-hour security was a top-tier need, too, ranking 10th.
No. 1 again was the desire to purchase a home in a retirement community. Those communities that provide nearby health facilities, a welcoming atmosphere and friendly neighbors were rewarded with the most visitors. See the full Top 10 list below.
2022 GCH Annual Index
Top 10 Amenities

Links below go to a list featuring all communities with the stated amenity.
1. Retirement Communities
2. Gated Communities
3. Marina
4. Pet Friendly
5. Equestrian
6. Lake
7. Children's Camps & Activities
8. Boating
9. Rentals
10. 24-Hour Security
2022 GCH Annual Index
Top 5 Lifestyle Locations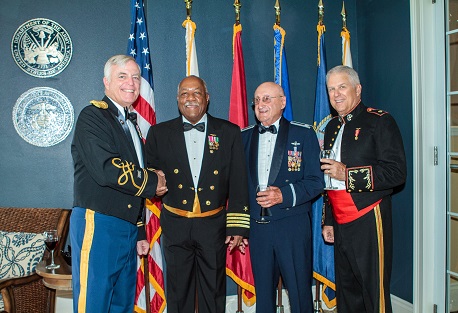 Indian River Colony, Club, FL: Military receives a warm welcome.
Making a strong statement for military families, military retirement communities placed a strong second for visitors seeking a specific lifestyle. Indian River Colony Club in Melbourne, FL, fills the bill exactly.
Waterfront, and especially oceanfront, was again the dominant requirement for a community. Lake, river, waterway or ocean views were in high demand.
Thus, communities such as Lake Arrowhead, GA, Savannah Lakes Village, SC, and Hammock Dunes, FL, received plenty of views.
2022 GCH Annual Index
Top 5 Locations/Lifestyle
Links go to a list of all communities featuring the stated lifestyle
2022 GCH Annual Index
The Most Searched-for States

Desert Mountain, AZ: Arizona was the No. 2 most desired state.
Florida continues to be the No. 1 most-searched-for state for Golf Course Home visitors with Arizona and Georgia following up in the No. 2 and No. 3 positions.
Moving higher in the rankings is Massachusetts, powered by communities located on the island of Martha's Vineyard.
2022 GCH Index
The Retirement Planner

Kingsmill, VA: Top golf and Colonial Williamsburg nearby.
The Retirement Planner features a number of guides that give top 10 reasons for retiring to a specific community or location. See a sampling of the guides, below.
Go to Retirement Planner for the full list of articles.
> 13 Reasons to Retire to West Palm Beach & The Club at Ibis, FL
> 5 Big Reasons Retire to Woodside, Aiken, SC
> Top 10 Reasons to Retire to Savannah Lakes Village SC
> Top 10 Reasons to Retire to Indian River CC, FL  
> Top 10 Reasons to Retire to Delaware (& Heritage Shores)
> Top 10 Reasons to Retire to Treasure Lake PA
2022 GCH Annual Index
Top Search Categories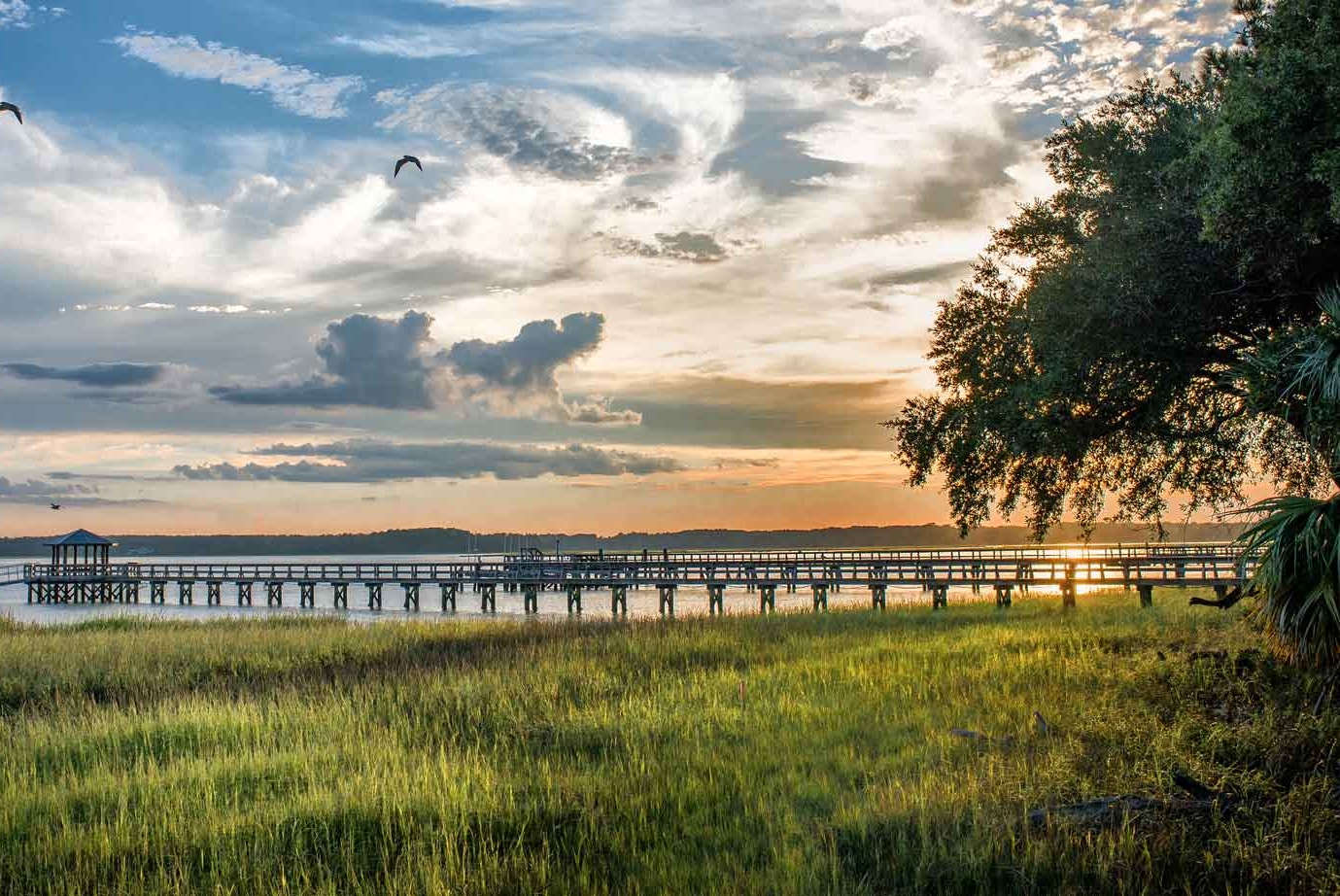 Callawassie Island, SC: A relaxed, Lowcountry lifestyle.

Here are some of 2022's most-searched-for categories featuring all the posts related to the search phrase.
2022 GCH Annual Index
New Communities
Golf Course Home welcomed new member communities from Massachusetts and Pennsylvania in 2022. See a brief description and links to the communities below.
Massachusetts
Vineyard Haven & West Chop, Martha's Vineyard

Vineyard Haven, MA: World-class & recreational sailing.

Vineyard Haven, and its adjacent summer colony of West Chop, is the main entrance to Martha's Vineyard, a magical island six miles off the coast of Cape Cod.
Home to the busiest ferry port on island, and the only ferry port to run year round, Vineyard Haven is a wonderful landing spot for visitors and locals alike.
During the summer, the West Chop Club, Vineyard Haven Yacht Club, Mink Meadows Golf Club and Lake Tashmoo are all active hives of activity for tennis players, golfers, sailors and more. Read more.
Pennsylvania
Toftrees Resort, State College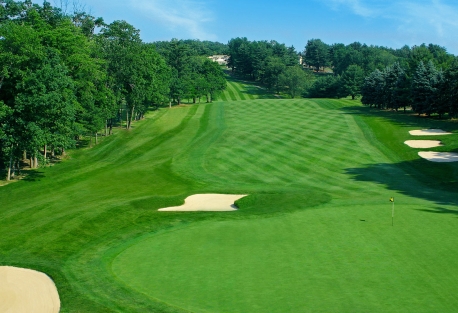 Toftrees Golf Resort, PA: Top golf with Penn State nearby.
The scenic and stimulating neighborhoods that surround Toftrees Golf Resort offer a vibrant lifestyle in the award-winning university town of State College, Pennsylvania.
The celebrated Toftrees resort amenities—including its highly rated championship golf course—are surrounded by townhouses, single-family homes and apartments in the safe, secure environment where Penn State students and faculty live, work and play. Read More.
2022 GCH Annual Index
The Most Popular Homes

The Club at Ibis, FL: Screened lanai with pool and spa.
For the second year in a row, the Editors have identified the Most Popular Golf and Water View Homes featured on Golf Course Home during the year.
Each week–Monday through Thursday–we post new homes and condominiums for sale on the GCH homepage and feature them in our e-newsletter which goes out three times a week.
Thus, each home enjoys up to 10 days in the spotlight on the homepage and in the newsletter.
See below, in order of the most number of views received, our most popular homes.
The Most Popular Homes

Quail Ridge, FL: The most viewed home is a Florida condo.
The GCH Annual Index through the years, every edition from 2011 to 2022, click here.