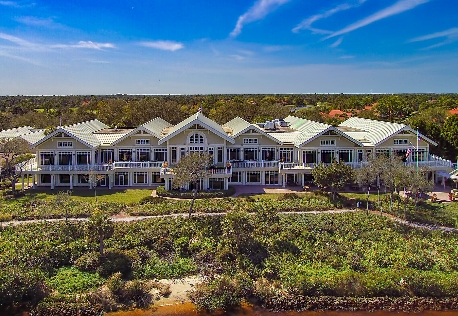 ~ 2017 GCH Annual Index ~
December 28, 2017
The 2017 GCH Annual Index

Your Guide to What Was Hot & New in 2017
> Where Buyers Want to Live Most in 2018
> The 2017 GCH Community of the Year
> 2017's Most Wanted Amenities
> The Most Popular Community Types, Categories
> Communities New to Golf Course Home Network in 2017
> New Construction Makes News in 2017
> Watch for our first issue of the New Year on Jan. 2, 2018!
Happy New Year!  Welcome to the 2017 GCH Annual Index–an in-depth look at the year's activity on GolfCourseHome.com which digs out what our visitors were searching for, popular lifestyles and amenities.
Plus, you'll find news events and a summary of all the golf and waterview communities that joined the GCH Network this year along with all of 2017's home listings. Look for our first newsletter of the New Year on Jan. 2, 2018.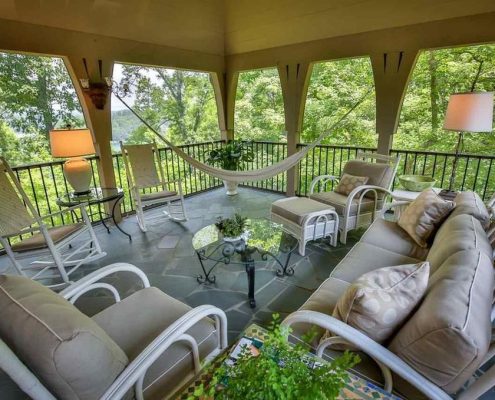 Reserve at Lake Keowee, SC: Outdoor living among the treetops.
This year was an important one for Golf Course Home in which visitor traffic was up more than 20 percent and interest in our Featured Communities reached a three-year high.
As we wrap up the past 12 months with the 2017 GCH Annual Index, we want to wish you a Happy and Successful New Year in 2018 and offer our utmost thanks for being a subscriber and supporter of not only Golf Course Home, but also of our related venture, Vineyard Open House Real Estate on the island of Martha's Vineyard. We look forward to serving you via both entities in 2018!–David Lott, Founder/Publisher
The Year's Most Popular Communities & States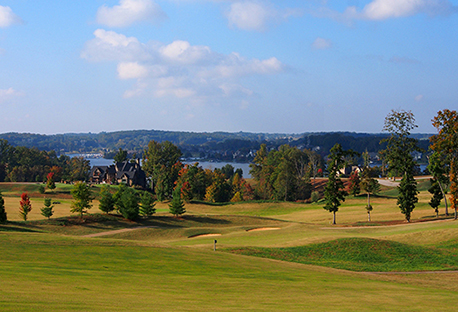 > WindRiver, TN: Offers waterfront and golf course living.
Over the course of 2017, 17 different golf and waterview communities from seven states took turns appearing among the Top 5 Most Viewed Communities each month. Five communities made it into the No. 1 spot, creating the most competitive race for Community of the Year in four years. Florida was the most represented state with nine communities making at least once appearance in the Top 5.
2017 Top 10 Most Viewed Communities

In addition to the Sunshine State, communities located in North Carolina, South Carolina, Texas, Tennessee, Nevada and Pennsylvania also made it into the Top 5. And, unlike last year when a Florida community was the No. 1 community in each month for the entire year, other states gained time at the first position.
However, the overall No. 1 most popular state that was searched for golf and waterview communities was the state of Florida. Texas made a move upwards in popularity in 2017, as did Tennessee and Nevada. See below for the Florida community that ranked high and often enough to claim Community of the Year.
COMMUNITY OF THE YEAR 2017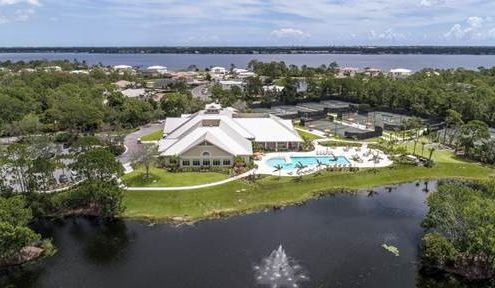 > Harbour Ridge, FL: Appeals to boaters and golfers alike.

Harbour Ridge Yacht & Country, Palm City, FL, has earned 'Community of the Year' honors on the Golf Course Home Network for the third year in a row.
The golf and boating community saw its annual dominance challenged this year by other Florida communities such as Piper's Landing Yacht & Country Club, Indian River Colony Club and Golden Ocala. But Harbour Ridge's consistent showings in the Top 5 Most Visited list throughout the entire year enabled it to outdistance all contenders.
Key to its victory, Harbour Ridge offers two of what this year's visitors most wanted to enjoy: time on the golf course and time on the water.
From its location on the St. Lucie River where the marina is located to two championship golf courses, the golf and boating lifestyle is covered magnificently at Harbour Ridge. Add in an active social calendar, numerous other activities and amenities, and buyers have a must-see community to consider for their next move.
MOST POPULAR AMENITIES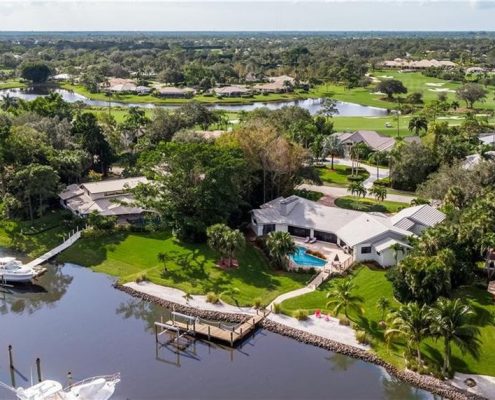 > Piper's Landing Yacht & CC, FL: A winning combination.
Waterfront living and water activities rated higher on buyers' lists this year as searches for communities with marinas and lakefront locations were more active. At the top of their searches, as in years past, were communities that catered to retirees.
The top 5 elements that most attracted buyers to a community in 2017 were, in order of popularity:
Security remained among the most-sought-after amenities in 2017.  Security items such as manned gates, roving security details and home monitoring systems have all become more of a must-have in master-planned communities.
MOST POPULAR COMMUNITY TYPES , CATEGORIES

Sailfish Point, FL: Dramatic ocean views.
There are many ways to search for a community on Golf Course Home, and by type is one of the most popular. With water-oriented communities making a major showing, here are the Top 5 categories for Communities by Type:
Honorable Mention – Island Communities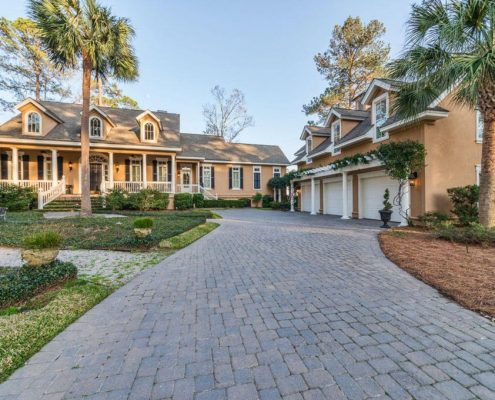 Callawassie Island, SC: One of the fall's most popular homes.
HOMES FOR SALE
Once you've found your community, it's the home you buy that frames your lifestyle. And the Home Listings we presented in 2017 were gone over with a fine tooth comb every week. Our e-newsletter comes out three times a week and in each one subscribers were treated to at least four different homes to investigate.
As our year-end stats showed, homes with water access, water views, water activities and waterfront locations were among the most sought after. And, for those who wanted a sampling of what life is like at a community, looking at Things to Do provided much insight.
COMMUNITIES NEW TO GCH IN 2017
MEXICO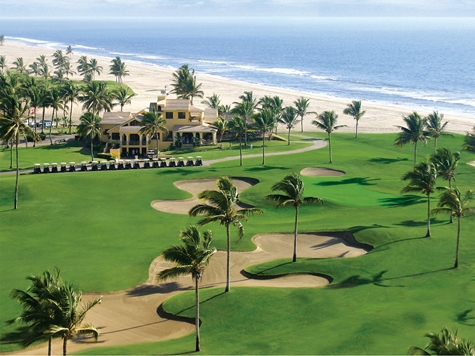 Estrella del Mar Golf & Beach Resort
Estrella del Mar is an 816-acre, private, gated oceanfront community in Mazatlan, featuring one of Mexico's highest rated golf courses, designed by Robert Trent Jones Jr., offering 3.5 miles of pristine beach and affordable beachfront homes and condos. Send me more information about Estrella del Mar!
ARIZONA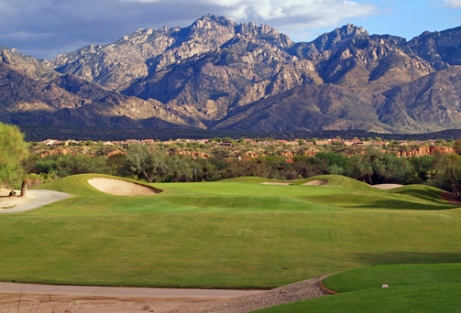 Sun City Oro Valley
Sun City Oro Valley is located in the master planned community of Rancho Vistoso. Surrounded by scenic mountains in the quiet suburb of Oro Valley, AZ, the desert community offers golf, swimming, and a range of community-based clubs. Real Estate begins at just $195,000. Send me more information about sun City Oro Valley!
FLORIDA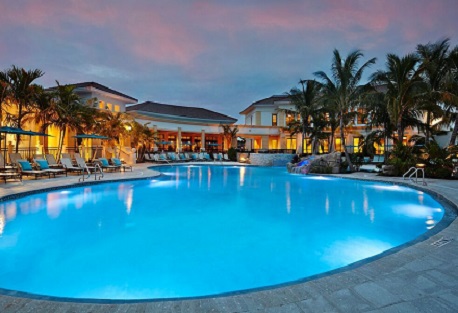 The Club at Ibis
The Club at Ibis is a private, gated community with 33 neighborhoods located in West Palm Beach, and adjoining the Grassy Waters Nature Preserve. Residents enjoy the recently opened new clubhouse, three Nicklaus family-designed golf courses, sports programs and an active social calendar. Send me more information about The Club at Ibis!
Indian River Colony Club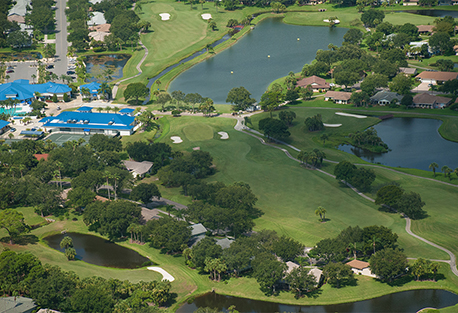 Indian River Colony Club is a private, active adult retirement community for U.S. military officers and veterans aged 55 and over. It is located in the central Florida town of Melbourne-Viera. IRCC residents enjoy maintenance-free living, 24-hour gated security and country club amenities headed by an 18-hole championship course. Send me more information about Indian River!
Lakewood National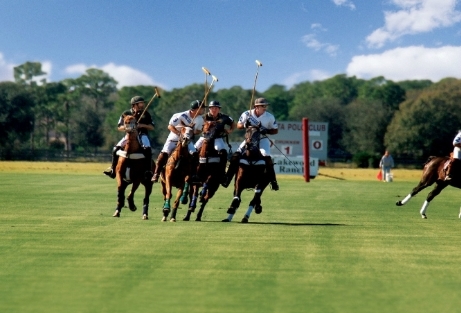 Lakewood National is an exciting new gated neighborhood being created by Lennar Homes in Brandenton, FL., featuring lakes, Florida landscaping and a newly minted golf course by Arnold Palmer Design. Send me more information about Lakewood National!
Piper's Landing Yacht & Country Club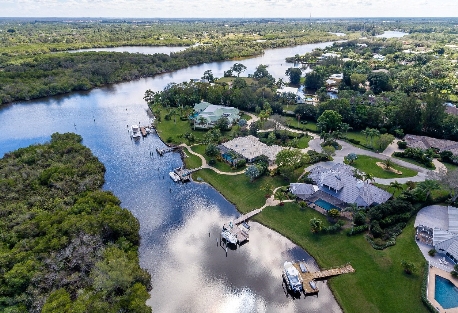 Pipers Landing Yacht & Country Club in south East Florida is nestled on the St. Lucie River within a 600-acre preserve. Featuring an award-winning private golf course, the community offers a 49-slip marina, five tennis courts, magnificent clubhouse, fitness center and more. Located just 45 minutes north of West Palm Beach. Send me more information about Piper's Landing!
Southern Hills Plantation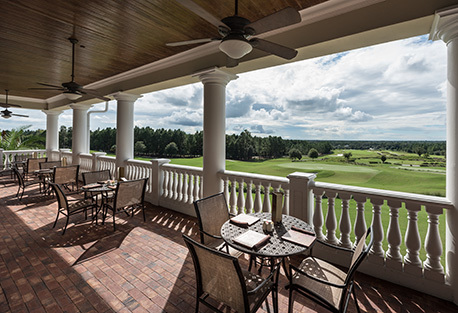 In a peaceful setting known for its unique-to-Florida rolling topography, Southern Hills Plantation combines the beauty of Florida's past with the contemporary appeal of nearby Tampa and Orlando. Resort-style amenities and classic Southern architecture along tree-lined streets distinguish this premier golf community. Send me more information about Southern Hills!
GEORGIA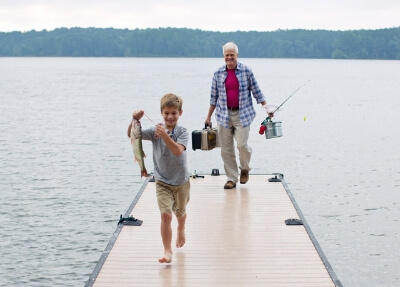 Reynolds Lake Oconee
Reynolds Lake Oconee is a lake and golf community offering 117 holes of championship golf on the shores of Lake Oconee. Located 75 miles east of Atlanta via Interstate 20, Reynolds Lake Oconee's many amenities includes 4 marinas, 4 clubhouses, 16 tennis courts, miles of walking trails and the Ritz-Carlton Reynolds, Lake Oconee. Send me more information about Reynolds Lake Oconee!
MASSACHUSETTS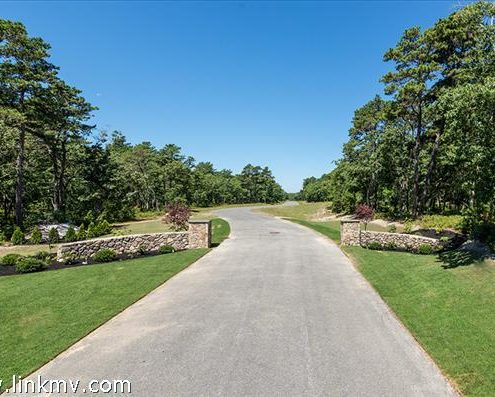 The Preserve at the Woodlands
The Preserve At The Woodlands is Martha's Vineyard's newest luxury enclave with 26 lots for sale near Farm Neck Golf Club in Oak Bluffs. Lots feature pond, forest and meadow views and are an easy drive to the towns of Vineyard Haven and Oak Bluffs. New homes can have up to six bedrooms. Send me more information about The Woodlands!
NEVADA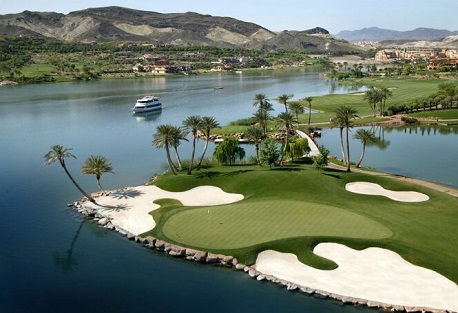 Lake Las Vegas
Lake Las Vegas is a resort-style oasis set on the shores of a 320-acre freshwater lake in Henderson, Nevada. Henderson is just minutes from the Vegas strip, but acutely tuned to fine active living. Amenities include a Jack Nicklaus Signature Golf Course, lake activities, spa/fitness and more. New homes from $495,000. Send me more information about Lake Las Vegas!
NORTH CAROLINA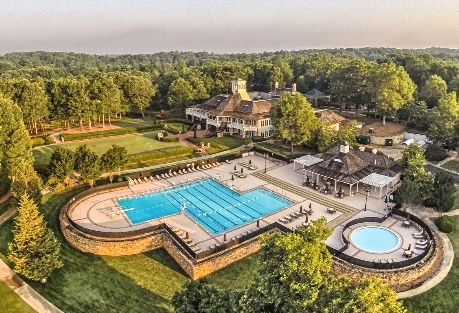 Treyburn Country Club
Set on the scenic, rolling terrain along the Little River, NC, waterway, Treyburn Country Club is an elegant, family-friendly setting where active lifestyles flourish. Featuring the Research Triangle's original Tom Fazio design, Treyburn also offers award winning tennis, active aquatic programs and more. Send me more information about Treyburn!

Back to Top
PENNSYLVANIA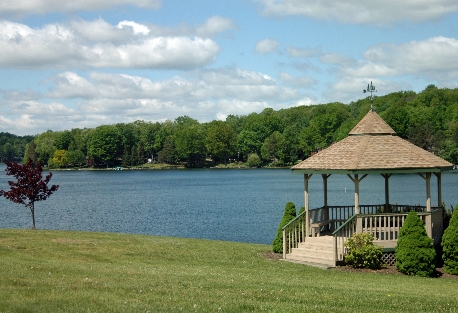 Treasure Lake
Treasure Lake is a gated, semi-private community covering 9,000-plus acres in the Allegheny Mountain foothills of north-central Pennsylvania. It is just two hours from Pittsburgh and an hour and 15 minutes from State College. Admired for its natural woodland beauty, this rural enclave has excellent amenities for land and water recreation, plus a full calendar of activities for all ages. Send me more information about Treasure Lake!
TEXAS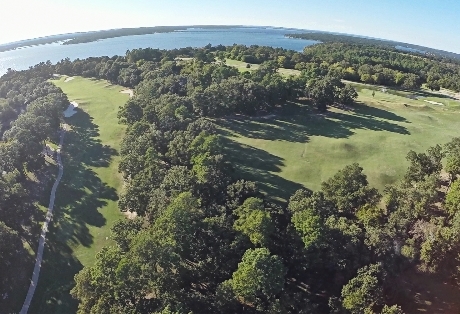 Eagle's Bluff Country Club
Eagle's Bluff is a private club community located on the beautiful 26,000-acre Lake Palestine. The club provides first-class amenities and social activities for the whole family, including the No. 1 ranked private golf course in East Texas.
Back to Top

NEW CONSTRUCTION MAKES NEWS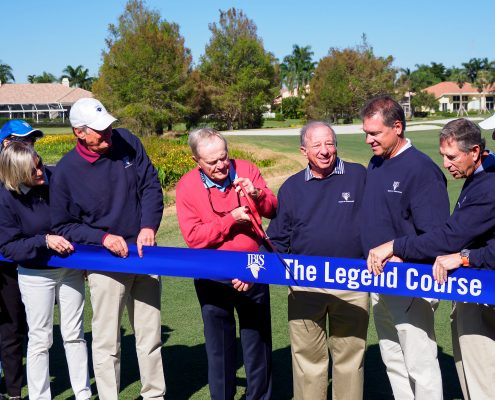 Two of the most anticipated events of the year were the respective openings of a new clubhouse and new course at Quail Ridge and The Club at Ibis. Ibis was especially festive with course designer Jack Nicklaus visiting the club on Wednesday, December 13 to officially reopen the Legend Course in front of more than 400 members.
Golf Course Home had been following the progress of the construction of the Quail Ridge clubhouse all year long. 2017 came to a fitting finish with the doors opening at the spanking brand new building just a few weeks ago.