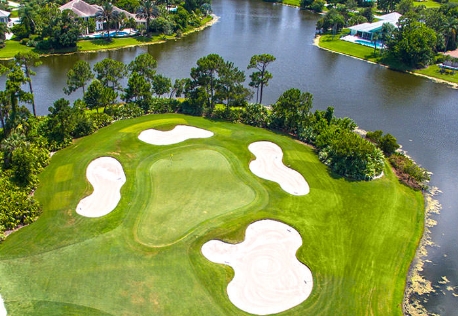 ~ 2020 GCH Annual Index ~
Year-End Double Issue
> The Most-Visited Communities – Where Buyers Want to Live
> The 2020 GCH Community of the Year
> 2020's Most-Wanted Amenities – The Top 10
> The Most Popular Community Types, Lifestyle
> 2020 Top Search Categories
> New Communities to GCH in 2020
Happy New Year!  Welcome to the 2020 GCH Annual Index–an in-depth look at all the year's activity on the Golf Course Home Network.
And it has been an active year, indeed. Flying in the face of all expectation, considering the devastating impact of the coronavirus epidemic, interest in golf communities soared in 2020.
It was partly as a result of the flight from cities, partly a search for safety and partly an accelerated search for retirement communities. The result was not only a dramatic rise in interest in golf communities, but also participation in the sport of golf jumped, too.
Rounds of golf played enjoyed an uptick in 2020, according to the National Golf Foundation. And, visits to GolfCourseHome.com soared. Read "Golf Community Sales Rise as Golf Participation Surges."
The Year in Sum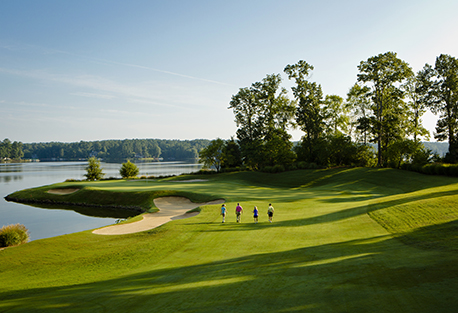 Reynolds Lake Oconee, GA: Golf, yes, but so much more.
We present you the GCH Annual Index so that all the year's important data are in one place. Here, for example, you'll have easy access to all of 2020's Golf Homes for sale.
In addition, the Index catalogs the year's Top 10 Most Visited Communities, key blog posts, top-ranked amenities, favorite community locations and lifestyles, and the Community of the Year.
As always, thank you for using Golf Course Home in your search for the ideal retirement residence, second home or primary home! It has been our privilege to serve you another year–our 25th year in operation.–The Editors

Back to Top
2020 GCH Annual Index
The Year's Most-Visited Communities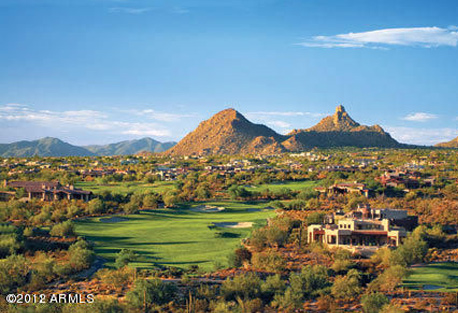 Desert Mountain, AZ: One of two Top 10 Arizona communities.
The fight for the title of Most Visited Community on Golf Course Home continued to intensify as more visitors in 2020 meant a wider net of interest. Seven different communities occupied the monthly No. 1 most-viewed communities list and during the year more than 25 communities made at least one appearance in the Top 10.
Popular entrants ranged from the usual southeastern states and communities and Arizona, plus a surprise community in July in which The Preserve at the Woodlands on Martha's Vineyard, MA, was the most visited community of the month.
In the end, Harbour Ridge Yacht & Country Club, Palm City, FL returned to the No. 1 spot after a year's hiatus. Its fifth top ranking in six years.
Other communities that claimed a first-place ranking for the month were Sun City Riverbend, SC; Lake Arrowhead, GA; Treasure Lake, PA; and Reynolds Lake Oconee, GA.
Florida had three communities in the year's Top 10, followed by Georgia, Arizona and South Carolina with two each, and Pennsylvania with one.
Top 10 Most-Visited Communities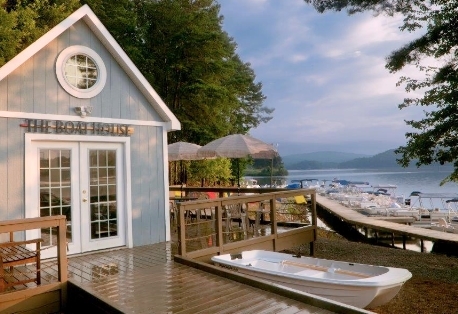 Lake Arrowhead, GA: Lakeside living, plus golf, too.
1. Harbour Ridge Yacht & CC, Stuart, FL
2. Sun City Riverbend, Bluffton, SC
3. Lake Arrowhead, Waleska, GA
4. Desert Mountain, Scottsdale, AZ
5. The Club at Quail Ridge, Boynton Beach, FL
6. Treasure Lake, DuBois, PA
7. Woodside, Aiken, SC
8. Reynolds Lake Oconee, GA
9. Piper's Landing, Palm City, FL
10.  Mirabel, Scottsdale, AZ
2020 COMMUNITY OF THE YEAR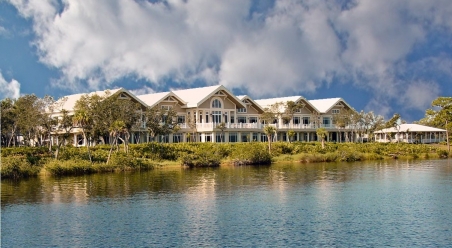 Harbour Ridge, FL: Up from No. 2, Harbour Ridge is No. 1 again.

Harbour Ridge Yacht & CC, Palm City, FL, is back in its familiar place–the Golf Course Home Community of the Year. After a year's hiatus, this south Florida community took back its crown by a wide margin. It sits atop the Top 10 Most Visited Communities list for the fifth time in the last six years.
The community has a long history with GolfCourseHome.com, first appearing on the website in 2001–20 years ago this month.
It is a tribute to its dedication to quality and to a diverse lifestyle ranging from golf to racket sports to boating and more that keeps this top-drawer community in the imaginations of retirement-minded buyers.
2020's Most Wanted AMENITIES

Moss Creek, SC: Top-notch equestrian facilities.

In 2020, as a focus on outside activities became a way to cope with lockdowns and social distancing, Golf Course Home visitors reflected these interests in what they searched for when identifying amenities they wished to see in their communities.
Thus, the GCH Annual Index shows that outdoor activities such as boating, walking trails, skiing and equestrian activities moved into the Top 10 most-wanted amenities. Fitness centers dropped out and were replaced by access to the ocean and lakes.
Community gates were the No. 3 most-desired amenity, while Olympic-sized swimming pools and marinas maintained their Top 10 status.
Coming in a strong No. 1 as the most want amenity, communities that catered to retirement. Given the emphasis on the wide range of  outdoor activities, retirement for Golf Course Home visitors is going to be incredibly active. See the full Top 10 list below.
2020 GCH ANNUAL INDEX Top 10 Amenities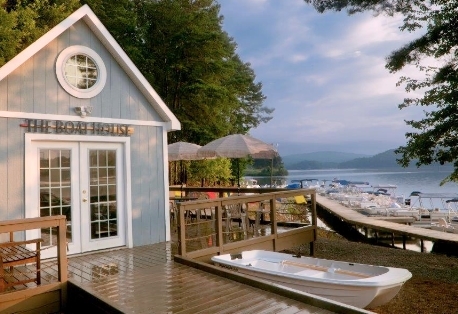 Lake Arrowhead, GA: Marinas are a top amenity choice.
Links go to a list featuring all communities with the stated amenity.
2020 Top 5 Lifestyle Locations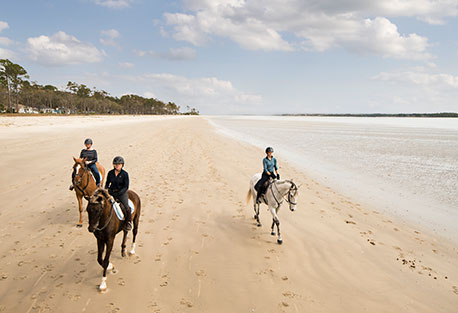 Haig Point, SC: An oceanfront community w/ beaches & more.
Oceanfront communities continue to be the No. 1 community location buyers look for.
Thus, communities such as Haig Point, SC (photo above), Hilton Head Plantation, SC, and Sailfish Point, FL, remain in high demand.
Gaining ground in 2020 were military communities such as Indian River Colony Club, Melbourne-Viera, FL, which welcomes both military and non-military alike.
2020 Top 5 Location/Lifestyle
Links go to a list of all communities featuring the stated lifestyle
2020 Top 10 Most Searched-for States

GlenLakes, Weeki Wachee, FL – Home to the Florida lifestyle.
Florida continues to be the No. 1 state for Golf Course Home visitors.
However, warm-weather states Arizona and Texas made big inroads in 2020, and were the No. 2 and No. 3 most-searched for states. Edging up higher in the Top 10 was Massachusetts, powered by communities located on the island of Martha's Vineyard.
The Retirement Planner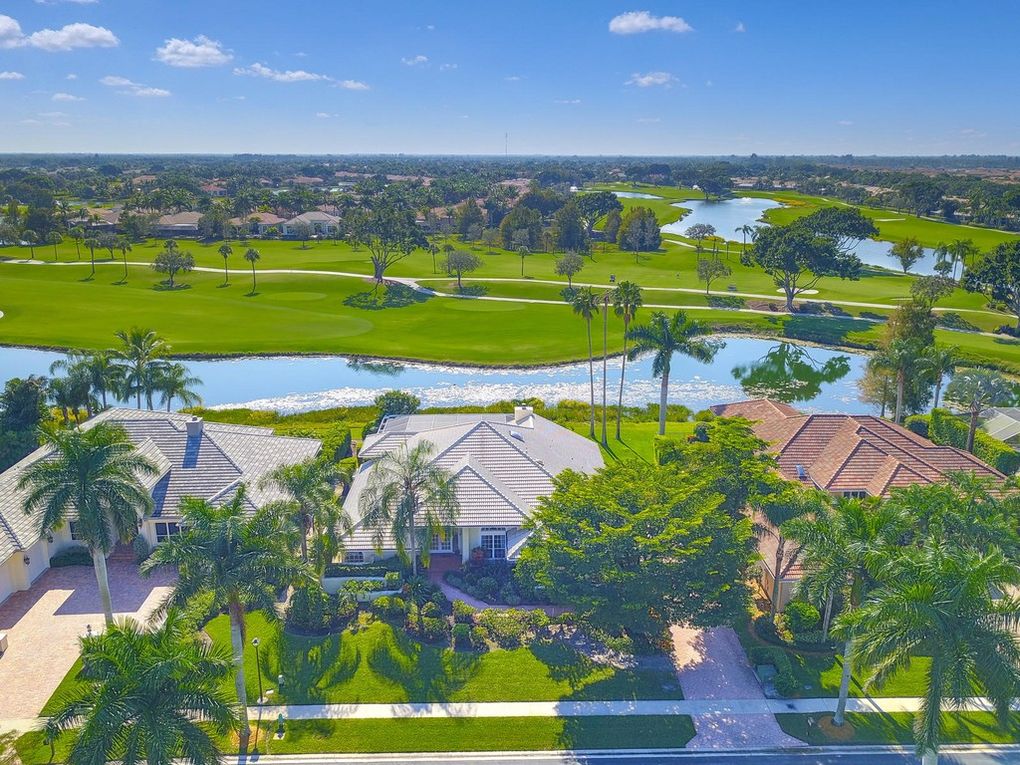 The Club at Ibis, West Palm Beach, FL: Retirement haven.
The Retirement Planner added a number of guides in 2020 to the list of articles that answer questions about retirement communities and their locale. See a sampling below.
Go to Retirement Planner for the full list of articles. And look for more to come in 2021.
> Top 10 Reasons to Retire to Grand Haven – Video
> Retire to Harbour Ridge, FL – Top 10 Reasons
> Top 10 Reasons to Retire to Coastal Georgia & Osprey Cove
> Retire to West Palm Beach, FL & The Club at Ibis (13 Reasons)
> Top 10 Reasons to Retire to Delaware (& Heritage Shores)
> Top 10 Reasons to Retire to Treasure Lake PA
> Retire to Hilton Head and Bluffton
2020 Top Search Categories

Indian River Colony Club, FL: Donates lunches during COVID.
Here are some of 2020's most-searched-for categories featuring all the posts related to the search phrase.
New Communities in 2020
Eight communities joined Golf Course Home in 2020, representing Texas, Florida, Georgia, South Carolina and Massachusetts. See a brief description and links below.
GEORGIA COMMUNITIES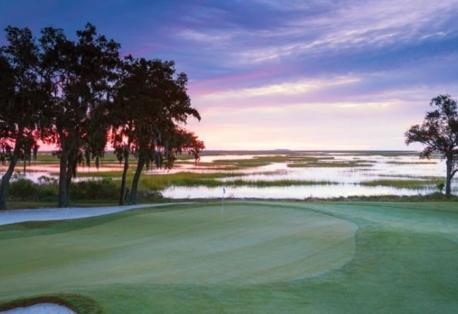 The Landings, GA – One of 3 Georgia communities added in 2020.
The Landings, Skidaway Island, GA -The Landings returns to active duty on Golf Course Home after a year's hiatus. Set upon a 6,500-acre island, The Landings on Skidaway Island is an award-winning gated, golf and marina community located in historic Savannah.
The community is about 12 miles from the city's downtown and riverfront. Top amenities include 6 golf courses, 2 deep-water marinas, tennis, fitness and more. Send me more information about The Landings!
Reynolds Lake Oconee, Greensboro, GA -This world-class community and resort is a must-visit for the golf and outdoor sports enthusiast. Offering 117 holes of championship golf on the shores of Lake Oconee, it is located 75 miles east of Atlanta via Interstate 20.
A long list of amenities includes 4 marinas, 4 clubhouses, 16 tennis courts, new sporting clays facility, miles of walking trails and the Ritz-Carlton Reynolds, Lake Oconee. Send me more information about Reynolds Lake Oconee!
Waterfall Club, Clayton, GA – Overlooking the 2,775-acre Lake Burton, The Waterfall Club is a private, gated golf and lake community set within Waterfall at Lake Burton in Clayton, GA. The club offers an award-winning mountain golf course by Scott Pool, a wide range of recreational amenities and luxury homes with views of the Blue Ridge Mountains. Send me more information about Waterfall!
TEXAS COMMUNITIES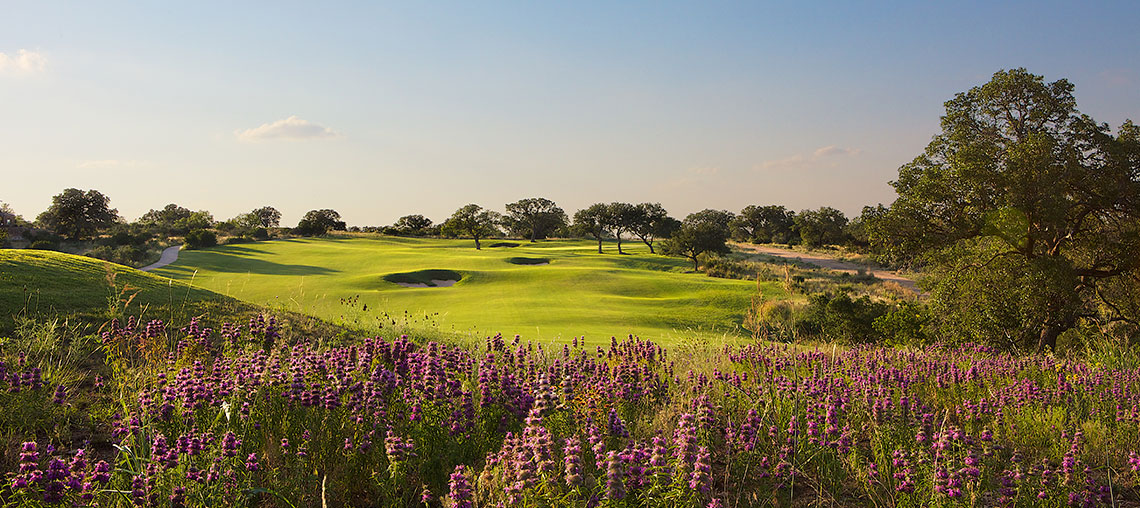 Summit Rock, TX – Benefits include golf at Horseshoe Bay Resort.
Summit Rock, Horseshoe Bay, TX – Summit Rock is a private golf and lake community set within the Horseshoe Bay Resort area, only 45 minutes west of Austin in the heart of the Hill Country Wine Region.
Featuring a Jack Nicklaus Signature golf course, Summit Rock offers a wide array of amenities via sister property Horseshoe Bay Club. Send me more information about Summit Rock!
Pecan Plantation, Granbury, TX – Pecan Plantation Pecan Plantation offers Texas country living in a private, gated community with 24/7 on-site security, all just 35 miles from the vibrant Dallas/Fort Worth Metroplex.
Surrounded by a loop of the Brazos River, the community offers first-class golf, tennis, swimming, fitness, full-service clubhouses and team-sport facilities. Other benefits include equestrian stables, river parks, lake access, airfields and an active social life. Send me more information about Pecan Plantation!
FLORIDA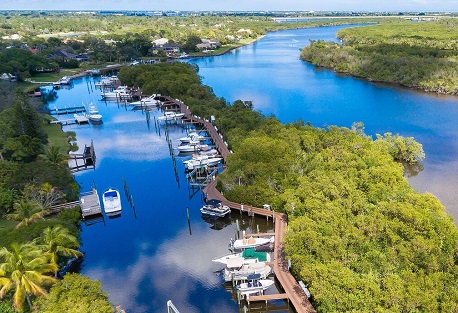 Piper's Landing, FL – Protected anchorage for your boat.
Piper's Landing, Palm City, FL – Pipers Landing overlooks the St. Lucie River in a 440-acre preserve in southeast Florida. A lengthy list of amenities begins with its award-winning private golf course, plus a 49-slip marina, 5 tennis courts, fitness center and 31,000 sf clubhouse.
Located just 45 minutes north of West Palm Beach, the luxuries of the Palm Beaches are close by. Send me more information about Piper's Landing!
SOUTH CAROLINA

Haig Point, SC – Front porch living with golf course views.
Haig Point, Daufuskie Island, SC – Haig Point Club is a serene and nature-loving golf, equestrian and waterfront community set on the sea island of Daufuskie Island between Hilton Head Island, SC, and Savannah, GA.
With 3.5 miles of pristine beachfront, Daufuskie is surrounded by the waters of the Calibogue Sound, the Intracoastal Waterway and the Atlantic Ocean. Daufuskie is accessible only by a private ferry system originating from Hilton Head, creating the ultimate private getaway. Send me more information about Haig Point!
MASSACHUSETTS

Sengekontacket, MA – Private enclave w/ boating & beach access.
Sengekontacket, Oak Bluffs, MA – Sengekontacket Pond is a treasured environmental and recreational area located on the island of Martha's Vineyard in Oak Bluffs close by Nantucket Sound and set adjacent to Farm Neck Golf Club.
Featuring the communities of Hidden Cove, Waterview Farms and Sengekontacket, area homes and condos come with access to amenities such as tennis, private beach, dock, trails and more. Send me more information about Sengekontacket!