~ 2021 GCH Annual Index ~
Year-End Double Issue
> The Most-Visited Communities – Where Buyers Want to Live
> The 2021 GCH Community of the Year
> 2021's Most-Wanted Amenities – The Top 10
> The Most Popular Community Types, Lifestyle
> 2021 Top Search Categories
> The Most Search-For States
> The Retirement Planner
> New Communities to GCH in 2021
> The Most Popular Homes of 2021
Happy New Year!  Welcome to the 2021 GCH Annual Index–an in-depth look at all the year's activity on the Golf Course Home Network.
This year's Index is the 10th consecutive edition, featuring the year's new communities, most-visited communities, retirement advice, top amenities, most popular homes (new!) and more.
And it has been an active year, indeed. Despite the tragic, successive waves of Covid, interest in golf and golf real estate continued to soar in 2021.
Golf Grows Again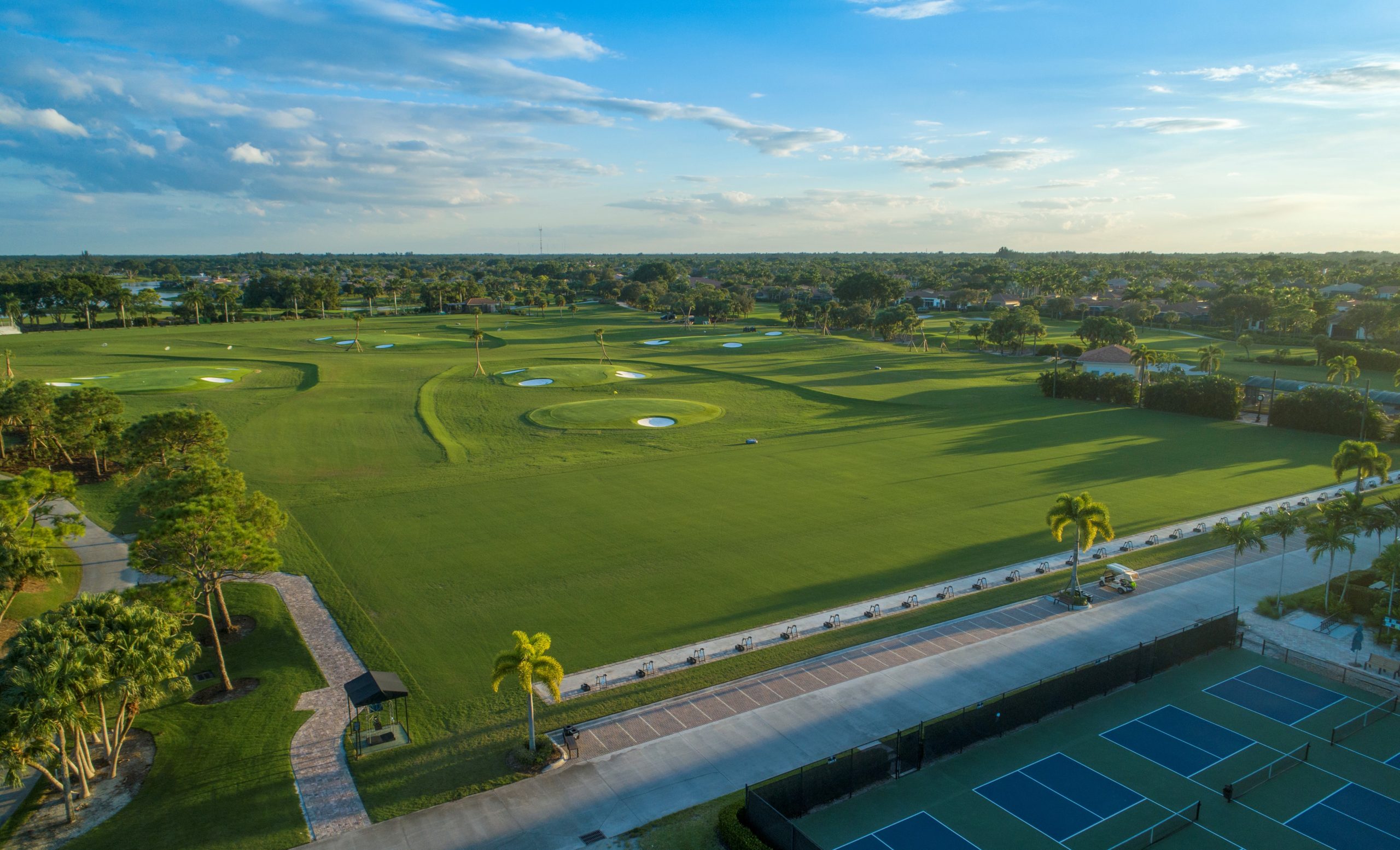 The Club at Ibis, FL: New range helps fuel new & improved players.
The National Golf Foundation reported that 36.9 million Americans (age 6+) played golf both on-course and off-course in 2020, and the stats for 2021 indicate that number grew further in 2021.
That rising participation in the sport translated to yet another year of increased traffic to Golf Course Home, and the fourth year out of the last five that inquiries registered a double-digit jump.
New Communities & Retirement Focus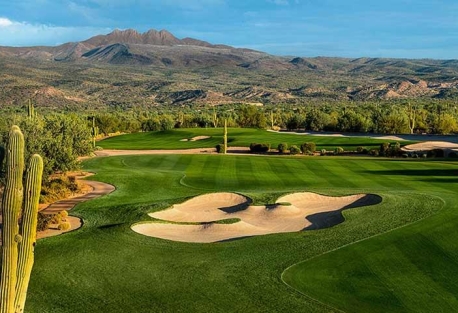 Trilogy, AZ: New to GCH and popular with visitors.
New communities came to the GCH Network as well, with properties in Arizona, Florida, North and South Carolina and Virginia joining for a total of eight new locations to consider for your retirement, vacation or primary home.
In particular, interest in golf communities for retirement spiked in 2021 as more Americans are weighing early retirement in the face of the relentless pandemic. See below for links to new entries in our Golf Retirement Planner, as well as links and summaries of the year's activity.
And finally, thank you, our subscribers and visitors, for continuing to make Golf Course Home–now entering its 27th year–a part of your journey as you embark on your plans for a new home for you and your family. It is our privilege to serve you. Stay safe and healthy in 2022!–David Lott, Founder and Publisher
Back to Top
2021 GCH Annual Index
The Year's Most-Visited Communities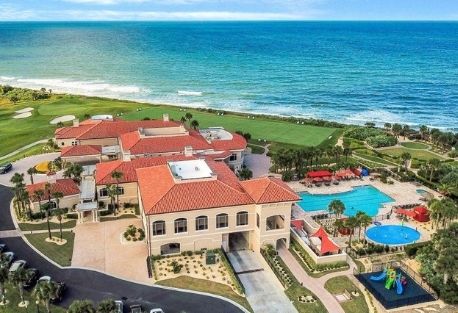 Hammock Dunes, FL: Seaside golf & oceanfront living.
The fight for the title of Most Visited Community on Golf Course Home encompassed more entries in 2021, but favorites clearly emerged as only six communities were able to claim the No. 1 spot on any one month during the year.
In all, 30 different communities enjoyed at least one month ranked in the Top 10 Most Visited, up from 25 the year before. And seven of the top tenners were new to the list, marking a major reshuffling.
Florida the Top State
Florida continued to rule the roost as the top 4 communities were all from the Sunshine State and a total of seven were in the Top 10.
Martha's Vineyard communities commanded the summer months as The Field Club/Boathouse was the No. 1 community in July and August.
A New No. 1
And overall, a new No. 1 emerged as The Club at Quail Ridge, Boynton Beach, FL, claimed the No. 1 position in five different months and was in the Top 10 every month of the year.
Quail Ridge displaces perennial champ Harbour Ridge Yacht & Country Club, Palm City, FL, which finished the year as the third Most Visited community.
Other communities that claimed a monthly first-place ranking were Desert Mountain, AZ, The Concession, FL, Heritage Shores, DE, and Savannah Lakes Village, SC. See the ranking list below.
Top 10 Most-Visited Communities

1. The Club at Quail Ridge, Boynton Beach, FL – Up from No. 5
2. Lakewood National, Bradenton, FL
3. Harbour Ridge Yacht & CC, Stuart, FL
4. Hammock Dunes, Palm Coast, FL
5. Sun City Riverbend, Bluffton, SC

6. Lake Arrowhead, Waleska, GA
7. Grand Haven, Palm Coast, FL
8. The Field Club/Boathouse, MA
8. Sailfish Point, Stuart, FL
10. Heritage Shores, Bridgeville, DE
10. Piper's Landing, Palm City, FL
Honorable Mention: Reynolds Lake Oconee, GA, and Trilogy, Rio Verde, AZ
2021 COMMUNITY OF THE YEAR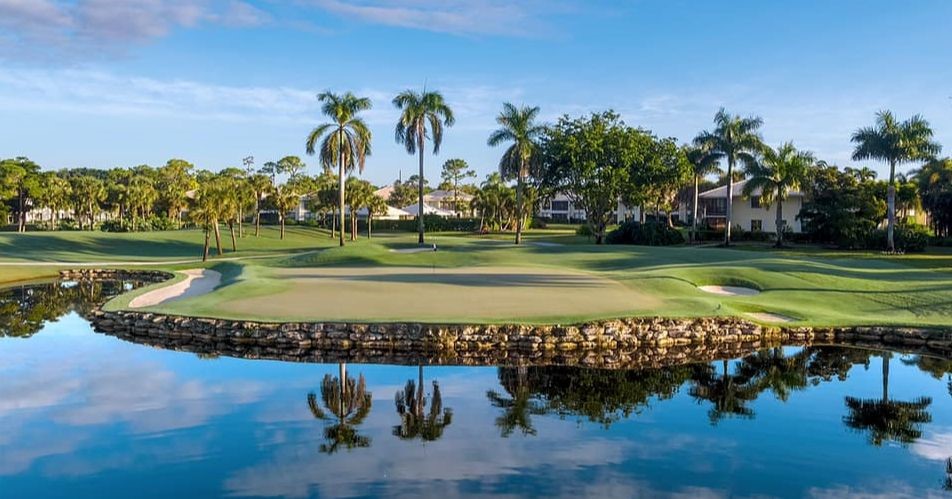 Quail Ridge, FL: Excellent golf, affordable homes = No. 1.

The Club at Quail Ridge, Boynton Beach, FL, a regular member of the Top 10 over the years, made the ultimate leap in 2021 from its prior position at No. 5 to No. 1.
A private golf and country club community set on 600 acres in Palm Beach County, FL, Quail Ridge is a member-owned community that offers an active lifestyle with close proximity to the culture and amenities of the Palm Beaches.
Its diverse offerings of real estate–from townhomes, condos and villas to single-family homes–create a wide range of pricing to allow it to appeal to a wide audience of potential members.
2021's Most Wanted AMENITIES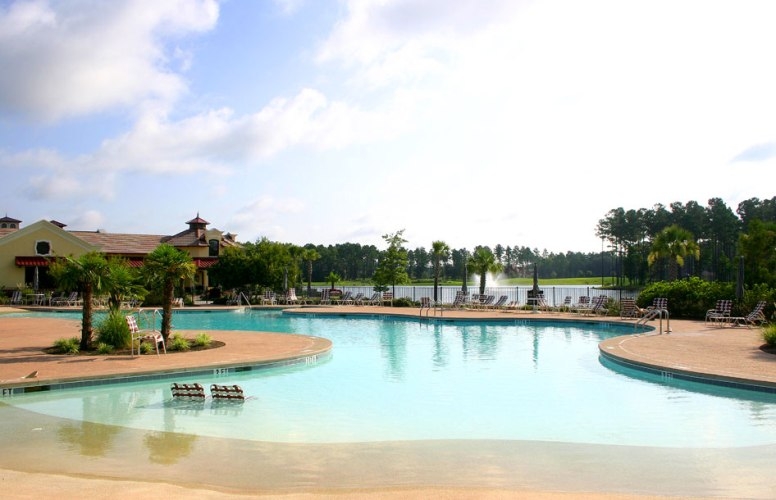 Hampton Hall, SC: Large swimming pools were a priority.

The Covid pandemic continued to influence social behavior in 2021. As waves of the disease receded, indoor activities, such as those pursued in fitness centers, became more prevelant again.
However, outdoor activities such as swimming, walking, boating, picklelball, and, of course, golf, regained importance as the waves ascended once more.
Thus, the GCH Annual Index shows that outdoor activities were high on the list of must-have amenities. Security was top of mind, too, with community gates and 24-hour security ranking seventh and second, respectively.
No. 1 again was the desire for a retirement community and the warm welcome that friendly neighbors provide. But as seen in years past, this is not your parents' retirement. It is one full of activity and vigor for as long as possible. See the full Top 10 list below.
2021 GCH ANNUAL INDEX Top 10 Amenities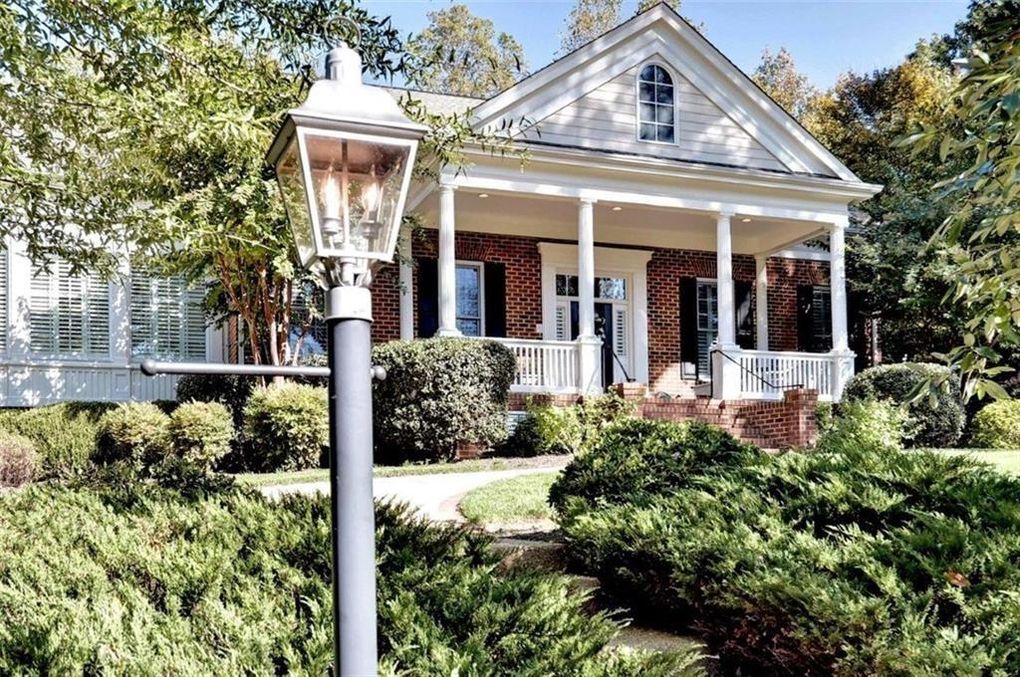 Ford's Colony, VA: Elegant mix of modern & classic lifestyle.
Links go to a list featuring all communities with the stated amenity.
2021 Top 5 Lifestyle Locations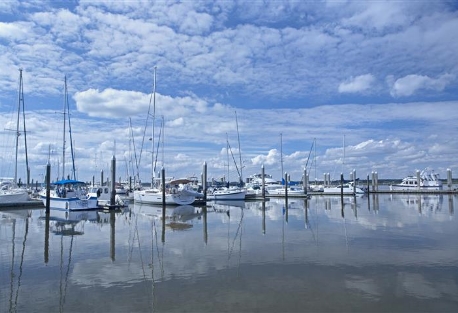 Dataw Island, SC: The boating life was popular in 2021.

Waterfront communities, and especially oceanfront, was again the dominant requirement for a community. Whether it was lake, river, waterway or ocean, water views were in high demand.
Thus, communities such as Dataw Island, SC (photo above), Savannah Lakes Village, SC and Sailfish Point, FL, received plenty of views.
Maintaining for another year the No. 2 position achieved in 2020, were military communities such as Indian River Colony Club, Melbourne-Viera, FL, which welcomes both military and non-military alike.
2021 Top 5 Location/Lifestyle
Links go to a list of all communities featuring the stated lifestyle
2021 The Most Searched-for States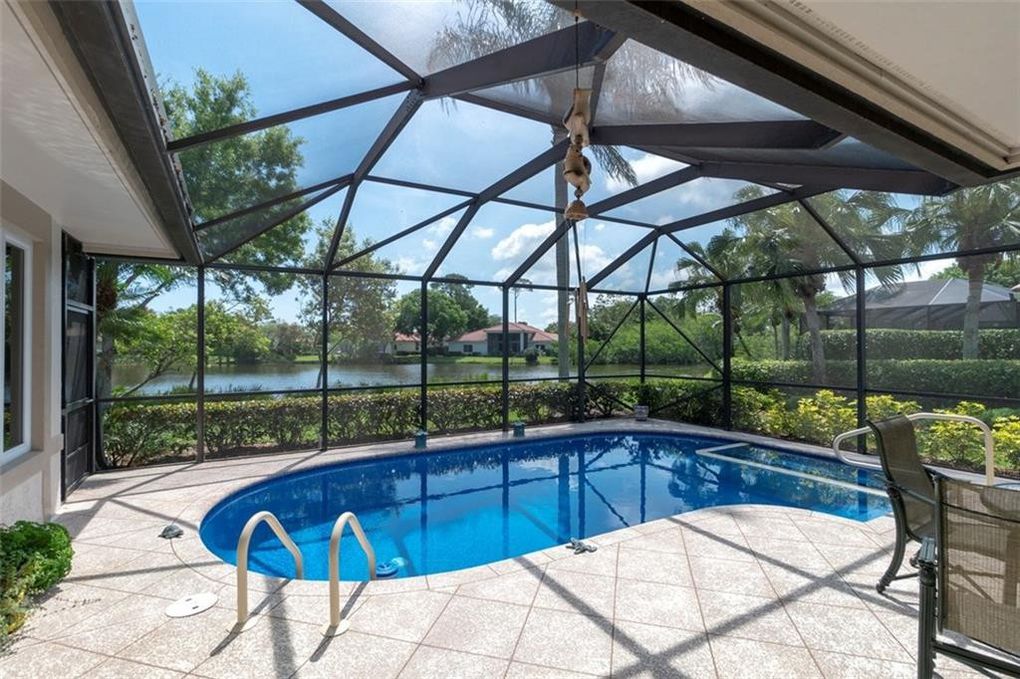 Harbour Ridge, FL: Neatly combines the golf & waterfront lifestyle.
Florida continues to be the No. 1 state for Golf Course Home visitors with Arizona and Texas following up in the No. 2 and No. 3 positions for the second year in a row.
Staying high in the mix was Massachusetts, powered by communities located on the island of Martha's Vineyard.
The Retirement Planner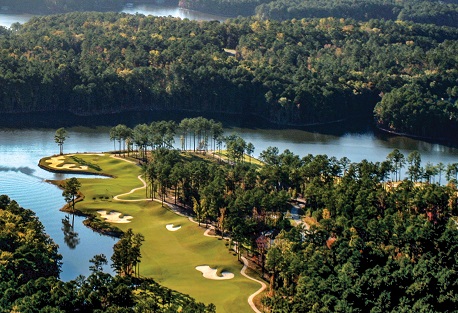 Savannah Lakes Village, SC: Ideal for an active retirement.
The Retirement Planner added a number of guides in 2021 to its list of articles and posts that answer questions about retirement communities and their locale. See a sampling of the new additions, below.
Go to Retirement Planner for the full list of articles. And look for more to come in 2022.
> Top 10 Reasons to Retire to Savannah Lakes Village SC
> 5 Big Reasons Retire to Woodside, Aiken, SC
> Top 10 Reasons to Retire to Indian River CC, FL 
> Retire Savannah: Top 10 Reasons to Retire to The Landings, GA
> Top 10 Reasons to Retire to Delaware (& Heritage Shores)
> Top 10 Reasons to Retire to Treasure Lake PA
2021 GCH Annual Index
Top Search Categories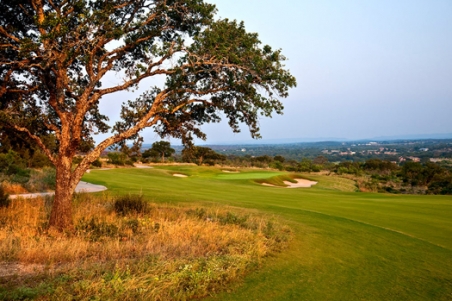 Summit Rock, TX: Texas Hill Country offers plenty to do.
Here are some of 2021's most-searched-for categories featuring all the posts related to the search phrase.
2021 GCH Annual Index
New Communities
Eight communities joined Golf Course Home in 2021, representing Florida, Arizona, North Carolina, South Carolina and Virginia. See a brief description and links to the communities below.
ARIZONA
TRILOGY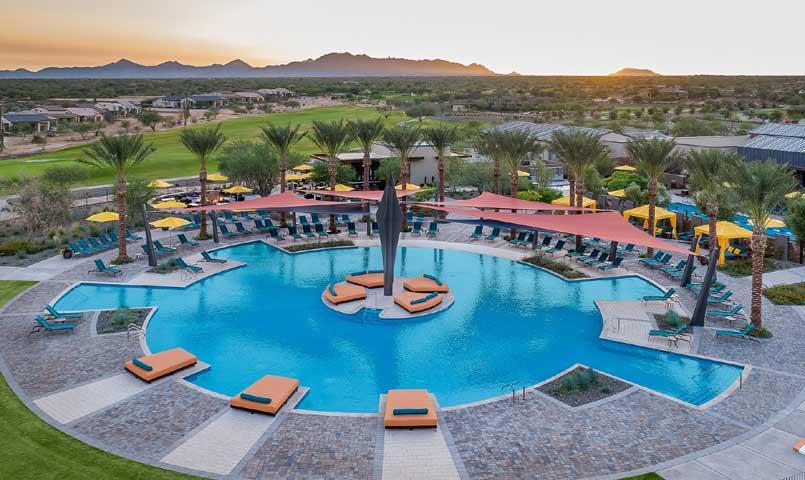 Trilogy, AZ: The active desert lifestyle.
> Trilogy at Verde River is a prestigious, gated, 55+ and all ages community located just east of North Scottsdale Arizona. A resort community, it offers a spectacular golf course with stunning views of the Tonto National Forest and the iconic Four Peaks. Send me more information about Trilogy at Verde River!
FLORIDA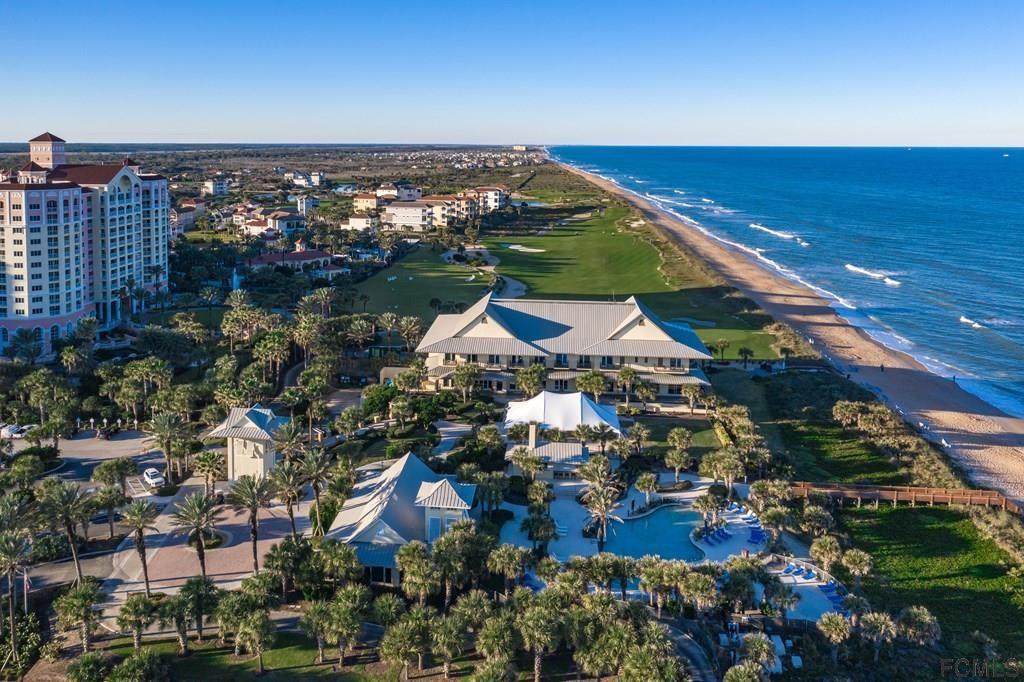 Hammock Beach, FL: Oceanfront living & great golf.
> Hammock Beach Golf Resort & Spa, Palm Coast, FL, is an award-winning golf and oceanfront community located along a sparkling, two-mile stretch of Florida's famed Palm Coast. Set against the Intercoastal Waterway, it offers two renowned golf courses, world-class amenities and 11 distinct neighborhoods from which to enjoy it all. Send me more information about Hammock Beach!
HAMMOCK DUNES CLUB & LINKS GOLF COURSE
> Hammock Dunes Club & Links Golf Course, Palm Coast, FL  is a private, gated oceanfront community located halfway between St. Augustine and Daytona Beach, just east of the charming Florida town of Palm Coast. Send me more information about Hammock Dunes!
LAKEWOOD NATIONAL
> Lakewood National, Bradenton, FL, is an exciting, new, gated, bundled golf community being created by Lennar Homes in Brandenton, FL. Key features include Tuscan themed architecture, lakes, lush Florida landscaping and a new golf course by Arnold Palmer Design. Send me more information about Lakewood National!
NORTH CAROLINA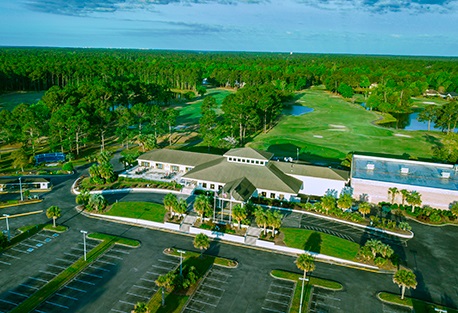 Sea Trail, NC: 20+ years of family fun and activities.
SEA TRAIL
> Sea Trail, Sunset Beach, NC, is ideally located along the pristine coast of Sunset Beach, NC. Long acclaimed for its four seasons of family fun activity, it offers 54 holes of golf, easy beach access and resort amenities. Send me more information about Sea Trail!
OCEAN RIDGE PLANTATION
> Ocean Ridge Plantation, Ocean Isle Beach, NC is universally praised for its elegant country club lifestyle, four golf courses and traditional neighborhoods. It features lush landscapes, woodlands, lakes and miles of scenic trails–all washed by the fresh breezes from the Atlantic and the Intracoastal Waterway. Send me more information about Ocean Ridge Plantation!
SOUTH CAROLINA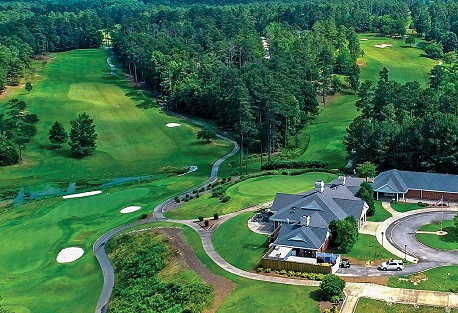 Savannah Lakes Village: Endless activities on Lake Thurmond.
SAVANNAH LAKES VILLAGE
> Savannah Lakes Villag, McCormick, SC is a member-owned lakefront sporting community, beautifully situated along 25 miles of shoreline in the Upstate of western South Carolina. Amenities include 36 holes of golf, two clubhouses, an amenity-rich recreation center and easy access to 71,000-acre Lake Thurmond. Send me more information about Savannah Lakes Village!
VIRGINIA
KINGSMILL ON THE JAMES
> Kingsmill on the James, is set on 2,900 acres near historic Williamsburg, VA on the banks of the scenic James River. A gated resort and residential community, it offers a variety of neighborhoods and three golf courses, plus top-drawer amenities that include a marina, spa, sports club and more. Send me more information about Kingsmill!
The Most Popular Homes of 2021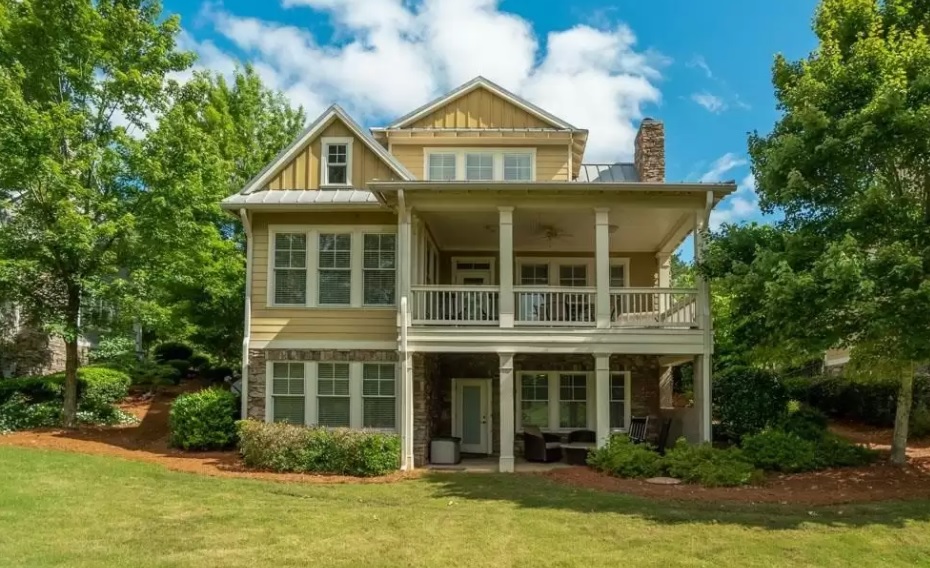 Reynolds Lake Oconee: Charming cottage on the golf course.
New this year is identifying the Most Popular Golf and Water View Homes featured during the year on Golf Course Home.
Each week–Monday through Thursday–we post new homes for sale on the GCH homepage and feature them in our e-newsletter which goes out three times a week.
Thus, each home enjoys up to 10 days in the spotlight on the homepage and in the newsletter.
A charming cottage overlooking the No. 12 hole of The Landing golf course at Reynolds Lake Oconee, however, was the surprise of the year. It held the top spot for two consecutive months–July and August–far surpassing the more than 200 homes showcased throughout 2021.
See below, in order of the most number of views received, our most popular homes.
The Most Popular Homes
1.  1051 Starboard Dr., Reynolds Lake Oconee, GA
2. 13 Sandpiper Court, Grand Haven, FL
3. 2237 Seagrass Dr., Harbour Ridge FL
4. 11 Warington Place, Hampton Hall, SC
5. 1506 Gleasons Landing Ct., Dataw Island, SC
6.  12352 Harbour Rridge Blvd., Harbour Ridge, FL
7. 29 Claremont Ave., Hampton Hall, SC
8. 754 Island Circle, Dataw Island, SC
9. 13 Harborside Lane, Unit 7170, Palmetto Dunes, SC
10. 160 Crooked Gulley Circle, Sea Trail, NC
11. 10375 Osprey Tr., The Club at Ibis, FL
2021 GCH Annual Index
The GCH Annual Index through the years, every edition from 2011 to 2021, click here.