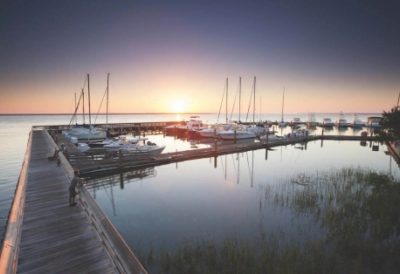 GCH Network e-News
Communities On the Water & the Golf Course
January 6, 2023 – January 8, 2023
TODAY'S HEADLINES
> Getaways – The Landings GA Discovery Visit
> What's Going On At.. Moss Creek SC Event on Dog Parks
> Community News and Updates – Archeology Series at Palmetto Bluff SC
NEW GCH COMMUNITIES!
> Tofttrees Golf Resort, State College, PA – Hometown of Penn State, fitness center, farm-to-table dining
> Savannah Lakes Village, SC – Lakefront community w/ 36 holes of golf
> Trilogy at Verde River, Rio Verde, AZ – Gated, 55+, hiking, biking, North Scottsdale
HOMES FOR SALE THIS WEEK ON GCH
> Reynolds Lake Oconee, GA Move-In Ready Pond View 3BR $599,000
> Sea Pines Resort, SC Golf View 2BR End Unit $675,000
> Ocean Ridge Plantation, SC Level .42 Acre Homesite $65,000
> Hammock Dunes, FL Golf & Water View 4BR $849,900
COMMUNITY NEWS
> New! GCH 2022 Annual Index – Best Communities, More
> Kids' Holiday Party at Hilton Head Plantation, SC
> Lifestyle Visit at Reynolds Lake Oconee, GA
> Fishing Tournament at Sea Pines Resort, SC
> Dog Walk Charity at Woodside, SC 
> Deployed Honored at Indian River CC, FL


Golf Retirement Planner
> Retire Savannah: Top 10 Reasons to Retire to The Landings
> Retire to Harbour Ridge, FL – Top 10 Reasons
> Top 10 Reasons to Retire to Savannah Lakes Village, SC
> Retire Melbourne FL: Top 10 Reasons to Choose Indian River CC
GETAWAYS & Discovery Visits
The Landings GA Discovery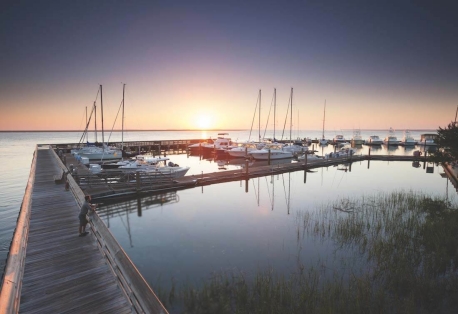 The Landings, GA: Visit includes boat tour, golf, more.
> The Landings, Savannah GA  invites interested homebuyers on a Discovery Visit to experience the community. Two separate packages are available: a three-day, two-night version priced at $349 per couple and a four-day, three-night version priced at $475 per couple.
Each package includes accommodations in a beautifully appointed island home, club membership for the duration of your visit, either one round of golf each or a private boat tour for the couple, full access to a 50,000-sf fitness and wellness center and bicycle rental at no charge. You'll be taken on a personalized real estate tour of The Landings during your visit. Send me more information about The Landings!
WHAT'S GOING ON AT…
Moss Creek SC Event Focuses on Dog Parks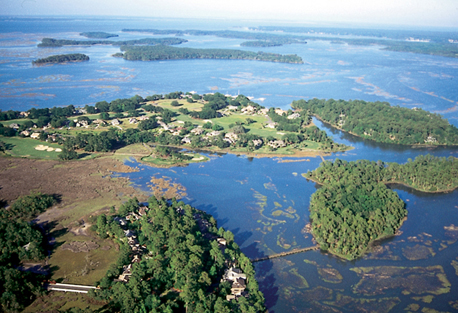 Moss Creek, SC: Hosts event on dog parks, training.
> Moss Creek, Hilton Head Island SC and the Moss Creek Owners Association will co-host a special event for dog owners on Thur., Jan. 19 from 5 to 6 pm at the Bostwick Pavilion. Titled "Dog Park Etiquette & Ask a Trainer Q&A with Maxine Fox."
it will begin with Ms. Fox's advice on best practices for using dog parks as recreational outlets for your dog. The remainder of the hour will be an open forum Q&A in which attendees can 'Ask the Dog Trainer' any dog-related questions. Information handouts will be available, providing further expert advice on pet training. The gathering will include raffle items and merchandise giveaways. There is no cost to attend. Send me more information about Moss Creek!
COMMUNITY NEWS AND UPDATES
Archeology Series at Palmetto Bluff SC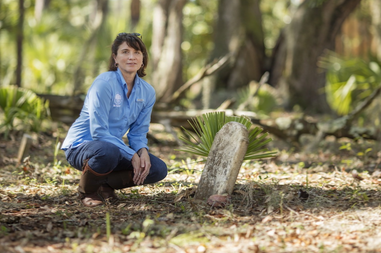 Palmetto Bluff, SC: Explore, learn archeology.
> Palmetto Bluff, Bluffton SC is pleased to inform resident members that the community's full-time staff archaeologist, Dr. Mary Socci, is back in 2023 with an intriguing series of educational events and area explorations.
Dr. Socci begins the new season with a Wilson Cemetery Walk, guiding attendees on a tour of small graveyards in Palmetto Bluff's Wilson Village area. Cataloging of artifacts discovered on the grounds of the community will continue as a key activity—some of what's been archived so far extends back through 13,000 years of history. Send me more information about Palmetto Bluff!