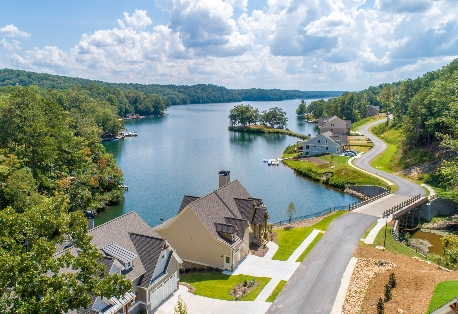 GCH Network e-News
Communities On the Water & the Golf Course
April 12, 2019 – April 14, 2019
TODAY'S HEADLINES
* Getaways & Stay 'n Plays – Moss Creek Member for a Day
* Community News – Easter Brunch at Lake Arrowhead, Renovations at Quail Ridge

HOMES FOR SALE THIS WEEK ON GCH
> Lake Arrowhead, GA Move-In Ready 3BR $339,900
> Oldfield, SC Preserve View 4BR $549,000
> Haig Point Club, SC 5BR, 1st Floor MBR $969,000
> RiverTowne Country Club, SC 5BR $925,000

WHAT'S TRENDING ON GOLF COURSE HOME
> Top Teacher at Sea Pines, Special IRCC Golf Program
> Wine Dinners at WindRiver, Tournament at Sea Pines
> Does Your Golf Community Need an Investor? GCH Can Help
> 2018 GCH Annual Index – The Year's Best Posts & Awards
> Top 20 Golf Communities in NA Named By GolfCourseHome
> Dog Parks at These Golf Communities Are for People, Too
>Doing Good Is Doing Well at These Top 20 Communities
> Community Farms Propel These Communities into Our Top 20
> Art Studios, Visiting Artists Inspire the Spirit
>Walkable Villages Make Golf Communities Old-Time Friendly
GETAWAYS & STAY 'n' PLAYS
Moss Creek Member for a Day Deals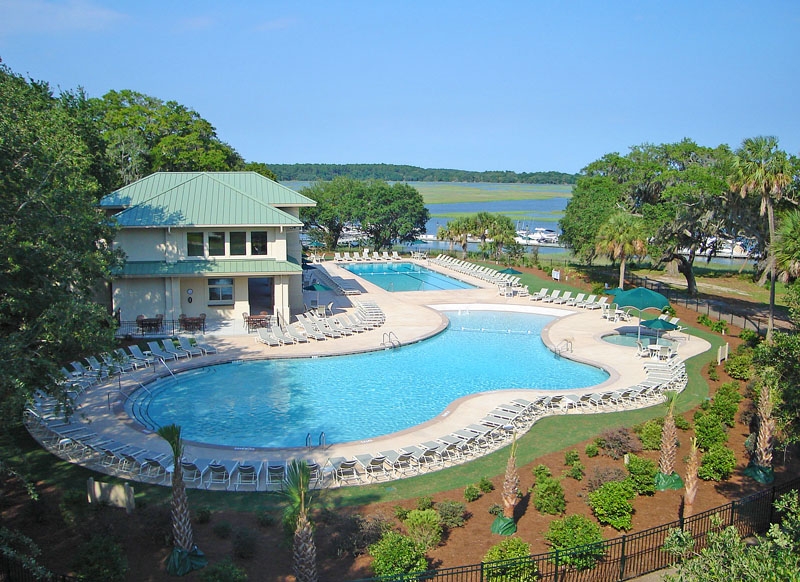 Moss Creek, SC: Come live like a member.

> Moss Creek Plantation, Hilton Head Island SC has a full array of Member for a Day opportunities. "Golf Devil's Elbow" provides a round of golf plus lunch in the Grill Room ($45 per person) or dinner in the Grill Room ($55 p/p).
There is also a tennis with lunch or dinner, priced at $25 and $35, respectively, and a fitness-center version of the offer, priced at $45 and $55, and including an hour of fitness facility usage along with a half-hour personal training session.  Send me more information about Moss Creek!
COMMUNITY NEWS AND UPDATES
Quail Ridge Renovations Underway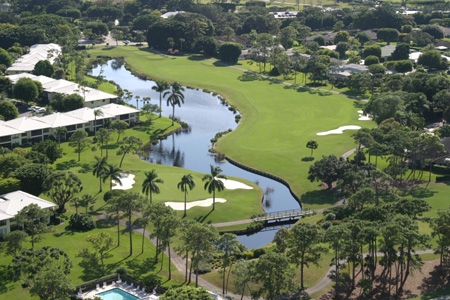 Quail Ridge, FL: South Course renovations happening now.
> Quail Ridge Golf & Country Club, Boynton Beach FL recently began a new and important improvement project, the renovation and redesign of its South Course.
In charge of the work is the renowned golf course architect Bobby Weed. In addition, progress continues on a project to expand and upgrade the community's Spa & Fitness Center. Send me more information about Quail Ridge!
Easter Brunch at Lake Arrowhead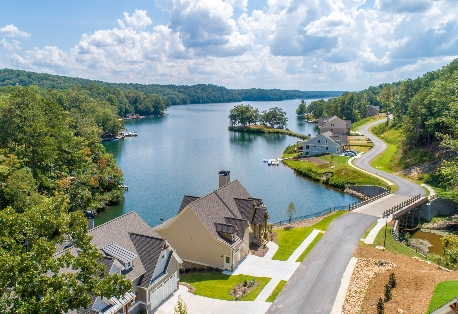 Lake Arrowhead, GA: Visit community for Easter.
> Lake Arrowhead, Waleska GA  is planning a festive Easter Brunch from 11 a.m. to 4 p.m. on April 21 in the community's popular gathering spot, The Highlands Grill.
The fare and presentation will include multiple omelette stations, carving stations and a generous dessert table. Price is $23.95 for adults and $12.95 for children. Send me more information about Lake Arrowhead!