~ GCH 2016 Annual Index ~
Communities On the Water & the Golf Course
December 31, 2016
The GCH 2016 Annual Index

> Communities New to Golf Course Home Network in 2016
> 2016 Awards – Golfweek & Others Honor GCH Communities
> Where Buyers Want to Live Most in 2017
> The 2016 GCH Community of the Year
> 2016's Most Wanted Amenities
>  The Most Popular Categories – Home Listings Are #1
> Historic Trend: Transforming Golf Courses into Natural Amenities
> Watch for our first issue of the New Year on Jan. 3, 2017!
Happy New Year! Welcome to the GCH 2016 Annual Index–a labor of love which catalogs all golf and waterview communities that joined the GCH Network this year, plus awards, newest trends and all of 2016's home listings.  You'll also find links to popular stories and other important articles. Look for our first issue of the New Year on Jan. 3, 2017.
As we wrap up 2016, we want to wish you a Happy and Successful New Year in 2017 and offer our utmost thanks for being a subscriber and supporter of not only Golf Course Home, but also of our related venture, Vineyard Open House Real Estate on the beautiful island of Martha's Vineyard. We look forward to serving you via both entities in 2017!–David Lott, Founder/Publisher
The Year's Most Popular Communities & States

> Mirabel, AZ: Memorable vistas & the No. 2 Most Viewed in Nov.
Over the course of 2016, 20 different golf and waterview communities took turns appearing in the Top 5 Most Viewed Communities each month. Ten of those communities are in Florida with three each in North and South Carolina. Here are the year's Top 5 Most Viewed:
Communities in Arizona (2), Texas and Massachusetts also made it into the Top 5. A Florida community was the No. 1 community in each month for the entire year.
The No. 1 most popular state that was searched for golf and waterview communities was, by far, the state of Florida. South Carolina was ranked the No. 2 most-searched state nine times. North Carolina held the No. 3 slot nine times. Also regularly making the Top 5 States were Georgia and Arizona. See below for the Florida community that reigned supreme for most of the year.
COMMUNITY OF THE YEAR 2016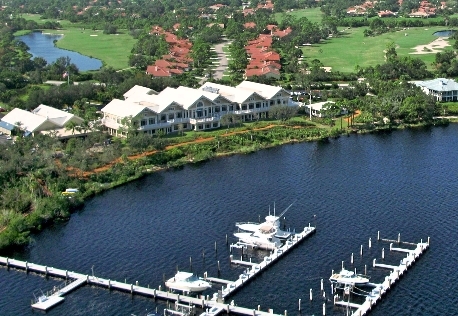 Harbour Ridge, FL: Activities on land and water are a big draw.
For the second year in a row, Harbour Ridge Yacht & Country, Palm City, FL, has earned 'Community of the Year' honors on the Golf Course Home Network. The community was the Most Viewed Community on the GCHN website in 10 out of 12 months during 2016. Only St. Andrews Park, FL, and Jupiter Country Club, FL, were able to capture the top spot during what was a dominant year for this repeat winner.
Harbour Ridge's location on the St. Lucie River allows it to offer a rich country club lifestyle with a marina, two championship golf courses, magnificent clubhouse and an active social calendar. Buyers looking for a way to meet friends easily and stay active have found their top choice to be Harbour Ridge.
2016-17 Awards & Honors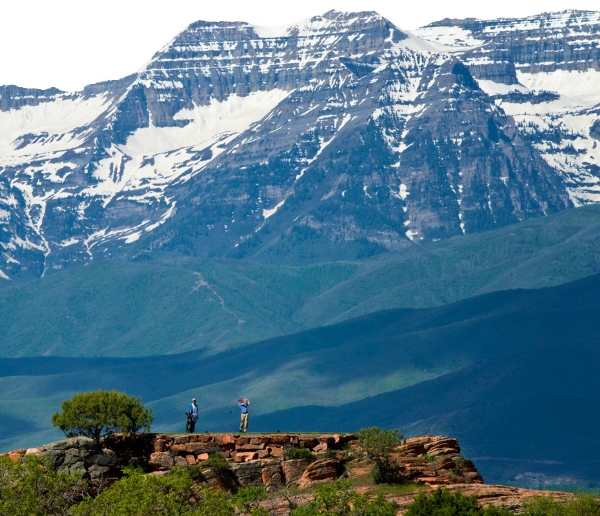 Red Ledges, UT: A GOLF Magazine 'Best New Course.'
GolfCourseHome.com prides itself on featuring world-class golf and waterview communities. When they earn recognition from the leading golf publications, these communities feel a pride that we happily share.
Here are posts featuring Golfweek and GOLF Magazine and the honors they bestowed:
MOST POPULAR AMENITIES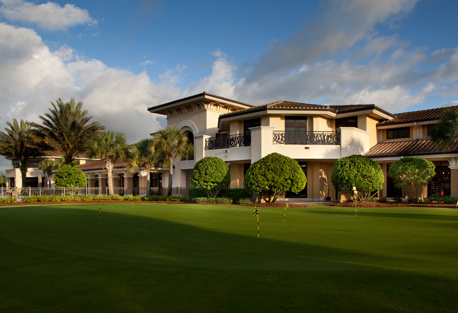 > Minto Sun City, FL: Popular for retirement.
Communities that offered a retirement neighborhood or described themselves as a community for retirees was the most sought-after amenity in 2016.
Other elements that most attracted buyers to a community were, in order of popularity:
Security is a recent mover to the top of the list. Security items such as manned gates, roving security details and home monitoring systems have all become more of a must-have in master-planned communities.
MOST POPULAR CATEGORIES & DEPARTMENTS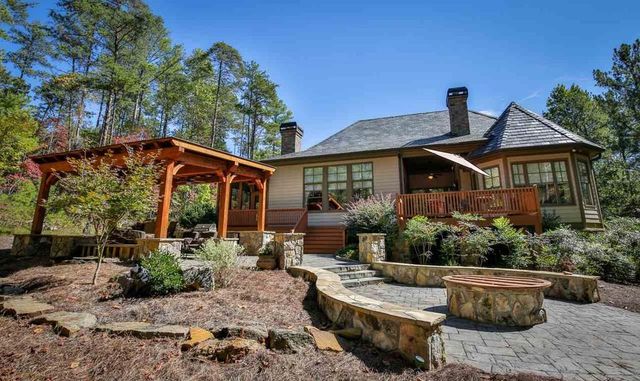 104 Baltusrol: A top listing at The Reserve at Lake Keowee, SC.
While you may search for a grand community, it's the home that you eventually fall in love with and buy. And the Home Listings we presented in 2016 were tops among the most searched for, combed over and investigated posts we presented.
The diversity of community locations helped create an incredible mix of homes with mountain views, ocean views, lake views, desert views, forest views, green space views, and, of course, golf views. Many times a home combined several kinds of views to create truly spectacular setting. Here are the three departments most often selected by visitors to Golf Course Home.
SPECIAL REPORT: CREATING NATURAL AMENITIES FROM GOLF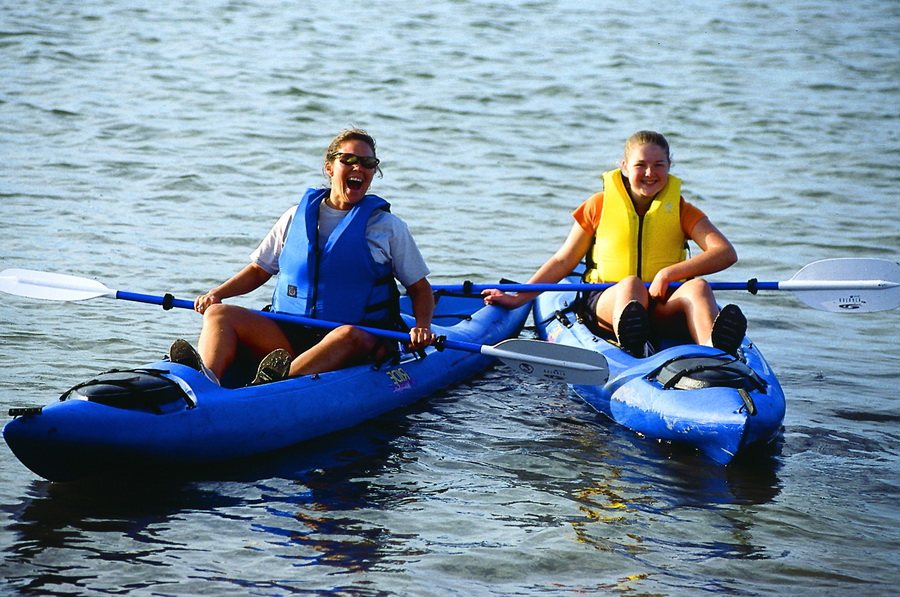 Historic trend: Turning golf environments into natural ones.
As you search for that perfect community, you may have become aware of an historic trend happening right now at golf course communities that has large implications. Simply stated, the focus is becoming less on golf and more on a total recreational experience.
In a special 3-part report, Mark L. Baker, president of the landscape architect and land planning firm of Wood+Partners Inc., and a Founding Member of the GCH Retirement Planning Advisory Board, tells you what this trend means for today's golf communities and their current and future residents. Read Part I here.

COMMUNITIES NEW TO GCH IN 2016
MARINER SANDS, STUART, FL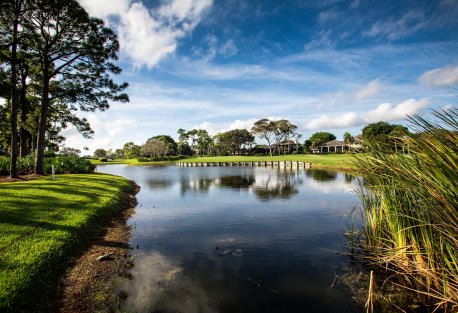 > Mariner Sands: Two courses and a lush Florida landscape.
A gated, member-owned community, Mariner Sands Country Club keeps its residents active and engaged with dramatic architecture and a full range of amenities, including a 28,000-sf clubhouse, two golf courses, a lush Florida landscape, tennis, fitness, spa facilities, nature trails and award-winning dining. Send me more information!
ST. ANDREWS PARK, PORT ST. LUCIE, FL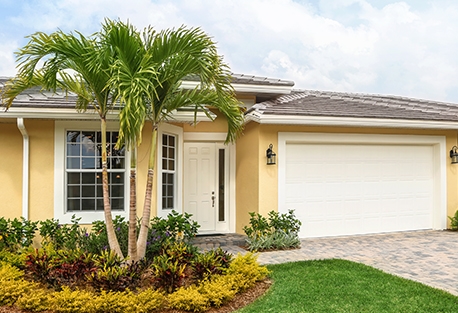 > St. Andrews Park Villa Homes, FL: Priced from $219,900.
The gated community of St. Andrews Park is ideally located in the Treasure Coast town of Port St. Lucie, directly across from The Champion Turf Club at St. James. This relaxed and welcoming community features an attractive and well-designed clubhouse with 6,000 square feet of standout amenities. Life here puts you close to world-class fishing. Send me more information!
THE CONCESSION, BRADENTON, FL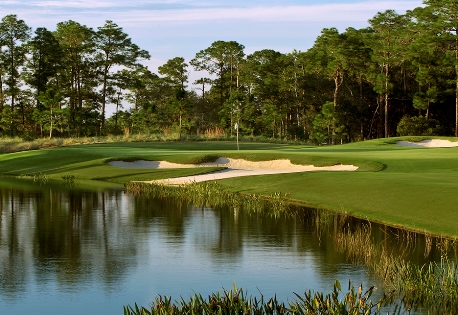 > The Concession, FL: Low density with a fine golf pedigree.
The Concession Golf Club is a gated, private community on 1,200 acres with award-winning amenities, a renowned Top 100 golf course and a much-admired master plan. Only 255 estate residences on lots up to an acre will be built here. Its refined landscape features century-old oaks, lofty pines and scenic Florida wetlands. Send me more information!
MOUNTAIN FALLS, PAHRUMP, NEVADA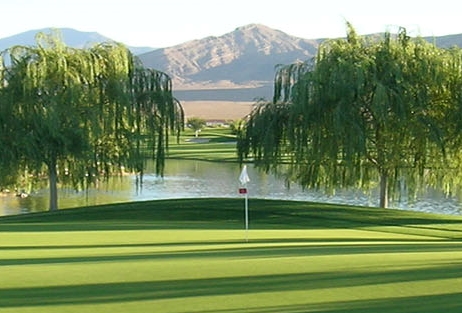 > Mountain Falls, NV: Affordable golf course living from $150K.
Mountain Falls is a master-planned 1,050-acre community in the desert city of Pahrump, Nevada, an hour west of Las Vegas and an hour east of Death Valley National Park. The community is known for its attractive blue skies, mountain views, peaceful lifestyle, onsite amenities and affordable golf course living. Send me more information!
CALLAWASSIE ISLAND, SC
Save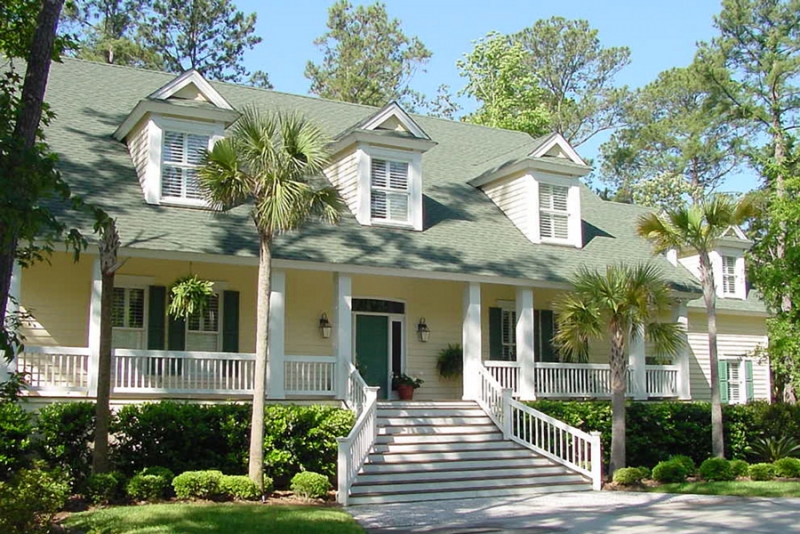 > Callawassie Island, SC: An elegant Lowcountry retreat.
Callawassie Island is a private, gated Lowcountry island community offering world-class golf, top-notch tennis and a thriving social lifestyle. Deep-water access to the Colleton River and the Atlantic Ocean further expands the range of activities for its active residents. Send me more information!
WOODLAKE LODGE, GOLF & CC, TAZEWELL, TN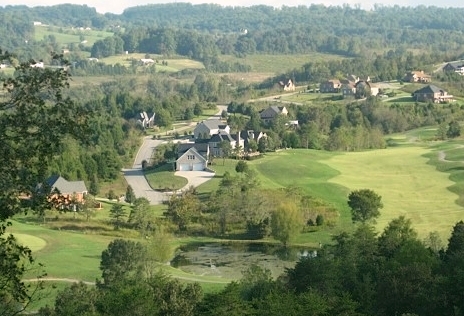 > Woodlake, TN: Golf, fitness and more on big Lake Norris.
Woodlake Lodge, Golf and Country Club, the "best-kept golf secret in the South," enjoys a splendid location fronting 34,000-acre Norris Lake in Tazewell, TN, just 45 minutes from Knoxville. Amenities include swimming pool, tennis, fitness center, plus boating and guided fishing tours on adjacent Norris Lake. Send me more information!
VINITERRA, NEW KENT, VA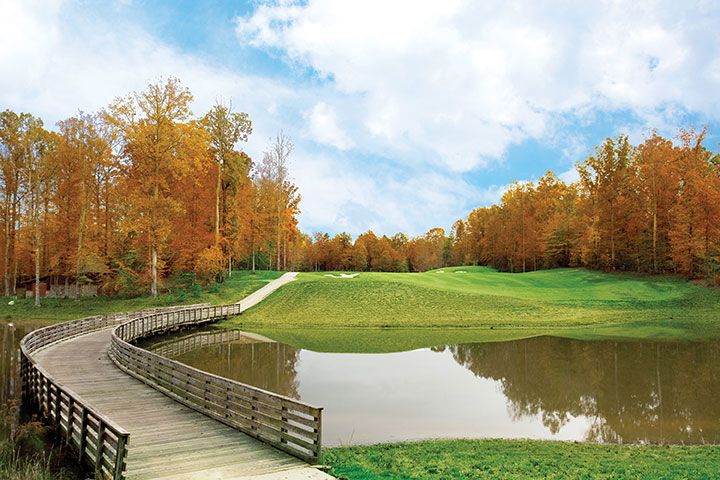 > Viniterra, VA: Great golf while living on your own winery.
Viniterra features estate homes built around a Rees Jones championship golf course and is located within the innovative community of New Kent Vineyards and Winery in New Kent, VA. Send me more information!
Save
Save
Save
Save
Save
Save
Save
Save
Save
Save
Save
Save
Save
Save
Save
Save
Save