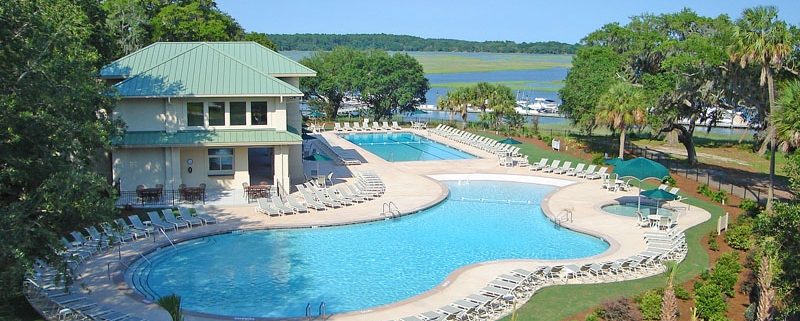 GCH Network Newsletter
Communities On the Water & the Golf Course
Vol. 16, No. 1,190 June 30, 2017 Circ. 15,000
TODAY'S HEADLINES
* Getaways –  Member for a Day at Moss Creek
* Communtiy News and Updates –  Fiddler's Creek Promotes Good Health
* What's Going On At… Solivita Hosts Professor

Homes for Sale This Week on Golf Course Home

> The Landings, GA 4BR on Cul-de-Sac, $573,900
> WindRiver, TN 3BR, Lake Views, $713,000
> Daniel Island, SC 3BR on Cul-De-Sac, $489,000
> GlenLakes, FL 4BR, Lanai & Pool, $255,000
WHAT'S TRENDING ON GOLF COURSE HOME
> New Community: Indian River Colony Club, FL
> Sea Pines Summer Golf, Mtn Falls Music & More
> Court Tennis Comes to Daniel Island, SC
> Your Itinerary: Hilton Head Island Golf Trip
GETAWAYS & STAY 'n' PLAYS
Moss Creek Member for a Day Options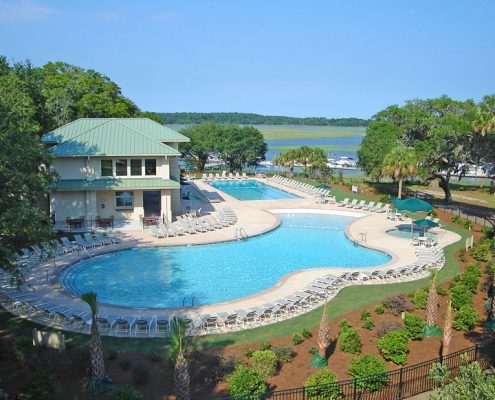 Moss Creek, SC: Enjoy a variety of amenities during visit.
> Moss Creek Plantation, Hilton Head Island SC has a full array of Member for a Day opportunities. "Golf Devil's Elbow" provides a round of golf plus lunch in the Grill Room ($45 per person) or dinner in the Grill Room ($55 p/p).
There is also a tennis with lunch or dinner variation, priced at $25 and $35, respectively, and finally there is a fitness-center version of the offer, priced at $45 and $55, and including an hour of fitness facility usage along with a half-hour personal training session.  Send me more information about Moss Creek!
COMMUNITY NEWS AND UPDATES
Fiddler's Creek Advocates Wellness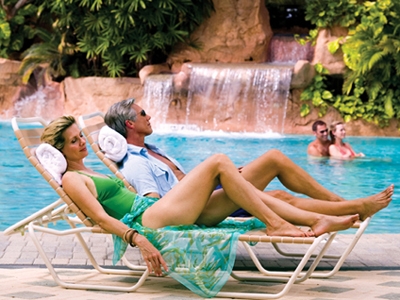 Fiddler's Creek, FL: Recognized for wellness initiatives.
> Fiddler's Creek, Naples, FL has been designated a Blue Zones Project community in recognition of the community's demonstrated commitment to promoting a healthful lifestyle.
The Blue Zones Project-Southwest Florida is a region-wide well-being initiative focused on making each community a healthier, happier place to live, work and play. Fiddler's Creek was cited for having long advocated wellness through a variety of activities, programming and amenities. Send me more information about Fiddler's Creek!
WHAT'S GOING ON AT…
Solivita Hosts Presentation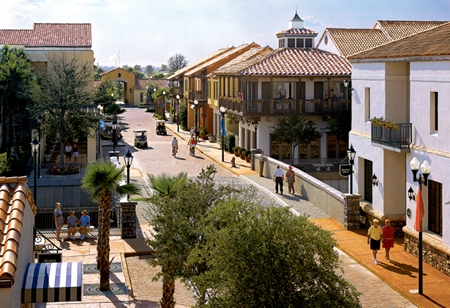 Solivita, FL: Welcomes professor for lecture on constitution.
>  Solivita, Poinciana FL continues its series of lectures and presentations on Thur., June 29 at 10 a.m. in The Palms room. Subject is "The U.S. Constitution: Then and Now," led by community resident Thomas Gallagher, a professor of government at Valencia College.
The lecture will examine the intentions and concerns of the Founders in light of 21st-century interpretations. Fee for the event is $20, open to residents and their adult guests.  Send me more information about Solivita!
Save