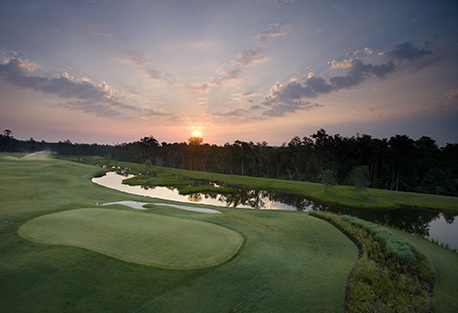 GCH Network e-News
Communities On the Water & the Golf Course
October 12, 2018 – October 14, 2018
TODAY'S HEADLINES
* Getaways & Stay 'n Plays – Southern Hills Stay & Play
* What's Going On At … WindRiver Oktoberfest, Sea Pines Tennis

Homes for Sale This Week on Golf Course Home
> Eagle's Bluff, TX Water View 5BR, Reduced, $764,750
> Callawassie Island, SC 3BR Under Construction $765,000
> Sailfish Point, FL 4BR Oceanfront Estate $6.75M
> Red Ledges, UT Mountain View 2BR $869,000
WHAT'S TRENDING ON GOLF COURSE HOME
> Harvest Party at Hilton Head Plantation
> WindRiver Discovery, Baclsam Mountain Golf Park
> Comanche Trace, TX Tour of Homes, 7 Models
> International Night at GlenLakes, Whisky Dinner at WindRiver
> Book Your FL Rental Now – Don't Get Left Out In The Cold
> Top 20 Golf Communities in NA Named By GolfCourseHome
> Dog Parks at These Golf Communities Are for People, Too
> Doing Good Is Doing Well at These Top 20 Communities
> Community Farms Propel These Communities into Our Top 20
> Art Studios, Visiting Artists Inspire the Spirit
> Walkable Villages Make Golf Communities Old-Time Friendly
GETAWAYS & STAY 'n' PLAYS
Southern Hills Stay & Play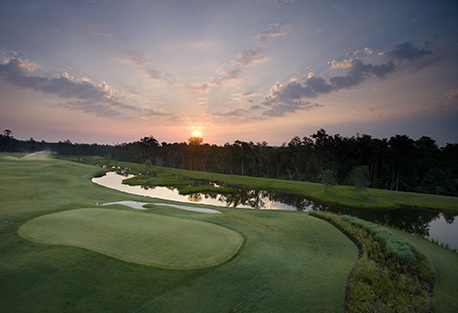 Southern Hills Plantation, FL: Stay in luxurious villa during visit.

> Southern Hills Plantation, Brooksville FL invites anyone interested in the community and the club on a luxurious Stay-and-Play visit. The Villas at Southern Hills offers golfers the option to turn a great round of golf into a dream getaway.
Villas feature two bedrooms, two baths, full kitchen and living room, digital cable, full balcony overlooking the club's Pete Dye-designed championship golf course.
Weekday and weekend rates are available. Send me more information about Southern Hills Plantation!
WHAT'S GOING ON AT…
WindRiver Oktoberfest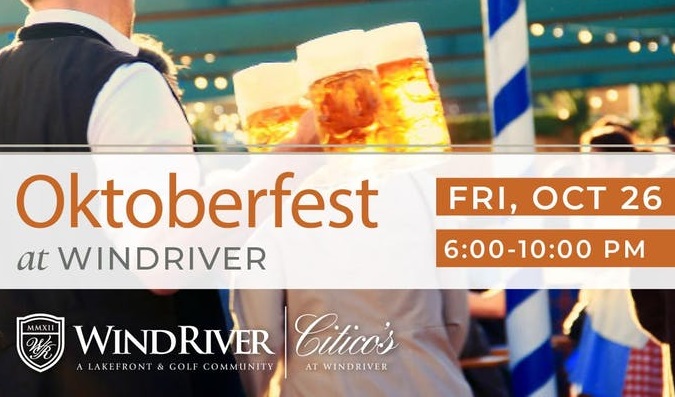 WindRiver, TN: Hosting annual event.

> WindRiver, Lenoir City TN will host its annual Oktoberfest at WindRiver celebration on Fri., Oct. 26 from 6 to 10 p.m.  The outdoor festival is open to all and the ticket price is just $35.
Guests will enjoy a traditional German buffet, a bonfire, cornhole competitions and live music from Stephen Goff & The Royals, all in a lakefront setting. Traditional Oktoberfest attire is encouraged but not required.  Send me more information about WindRiver!
Sea Pines Tennis Event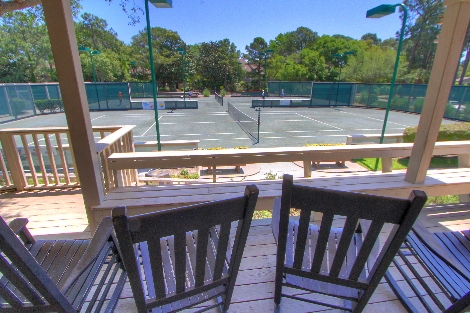 Sea Pines, SC: Tennis event starts Nov. 22.
> Sea Pines Resort, Hilton Head Island SC invites tennis enthusiasts and lovers of the Lowcountry to a special holiday event next month.
Spend "Thanksgiving with Stan Smith," longtime Sea Pines touring tennis professional, past champion of Wimbledon and the U.S. Open, and former U.S. Olympic men's coach.
Daily from Nov. 22 through 24, Stan and his staff will lead a 9 a.m. to 12 noon training session that features video analysis of your serve and stroke, strategy instruction, footwork and many practice drills.
Reservations are required. Adults only, and the fee is $305.  Send me more information about Sea Pines!