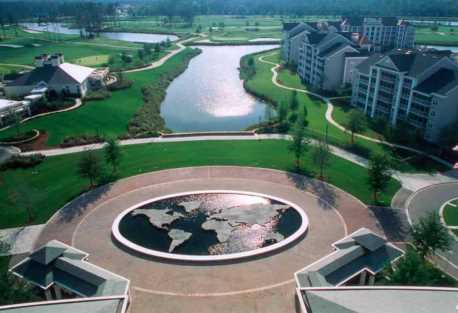 GCH Network e-News
Communities On the Water & the Golf Course
November 1, 2019 – November 3, 2019
TODAY'S HEADLINES
* Getaways & Stay 'n Plays – Brunswick Forest Getaway
* What's Going On At…  Veterans Day, Halloween Events

HOMES FOR SALE THIS WEEK ON GCH
> Heritage Landing, FL, 4BR, Free Pool Offer $463,394> Golden Ocala, FL Golf View 2BR From $619,000
> Quail Ridge, FL Updated, Move-In Ready 3BR $515,000
> Woodside, SC Golf & Water View Homesite $87,900
Trending on Golf Course Home
> Free Pool! Heritage Landing Limited Time Offer
> American Cancer Society Fundraiser at IRCC
> Special Charity Events Planned at Sailfish Point
> Sustainability at Red Ledges, Tournament at WindRiver
> Retire to Hilton Head and Bluffton
> New Marina at Lake Arrowhead, Osprey Cove Getaway
> The Club at Ibis Wins Award, WindRiver Hosts Oktoberfest

> Golf Course Renovation Under Way at Quail Ridge Golf Course (Video)
> How's the Real Estate Market in the Lowcountry?
> Does Your Golf Community Need an Investor? GCH Can Help
Top 20 Communities
> Top 20 Golf Communities in NA Named By GolfCourseHome
> Dog Parks at These Golf Communities Are for People, Too
> Doing Good Is Doing Well at These Top 20 Communities
> Community Farms Propel These Communities into Our Top 20
> Art Studios, Visiting Artists Inspire the Spirit
> Walkable Villages Make Golf Communities Old-Time Friendly
GETAWAYS & STAY 'n' PLAYS
Brunswick Forest Getaway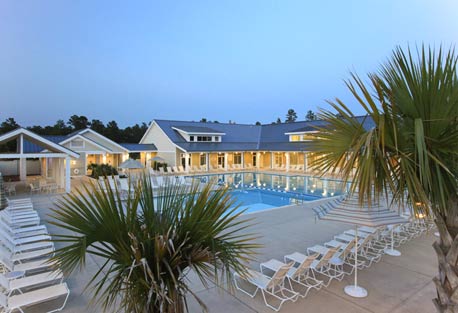 Brunswick Forest, NC: Enjoy pool & other amenities during visit.

 > Brunswick Forest, Leland NC invites you to explore its 4,500 acres of natural beauty and an amenity-rich community of fine homes and wonderful neighbors.
Package includes 3 days and 2 nights of accommodations for two and a personal VIP tour of Brunswick Forest's neighborhoods and amenities.
Also enjoy a round of golf for two at Cape Fear National golf course, privileges at all amenities, and lunch for two greenside at Cape Fear National.  Price is just $99 per person with the option to add a third night for only $80 more. Send me more information about Brunswick Forest!
WHAT'S GOING ON AT…
Halloween at Moss Creek Plantation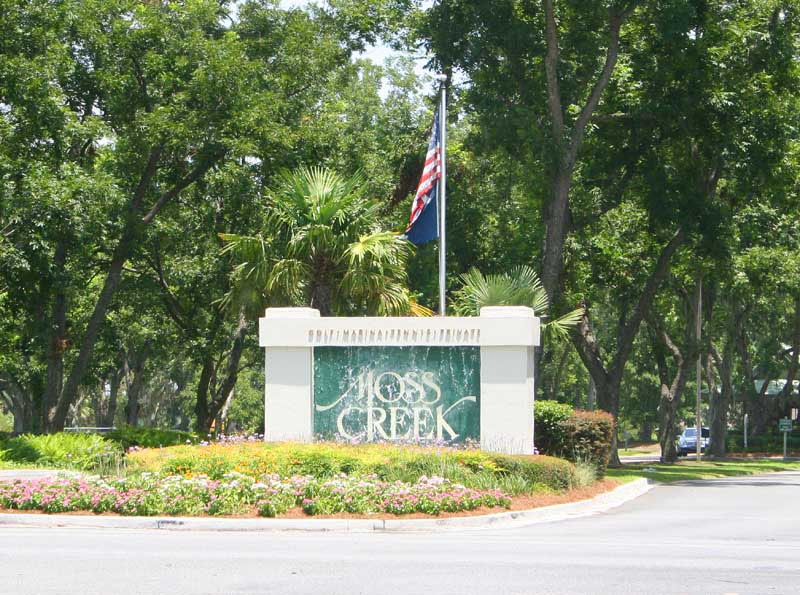 Moss Creek Plantation, SC: Welcomed trick or treaters of all ages.
> Moss Creek Plantation, Hilton Head Island SC had an innovative "Trunk or Treat" event, including hayrides,  Halloween Night, Thur. Oct. 31 starting at 5:15. Treat-givers arranged their cars in a dedicated area of the Fitness Center parking lot so that children in their costumes could go car to car to do their trunk-or-treating.
Members decorated their vehicles, dressed up, and gift baskets were given out to the three best decorated vehicles. Send me more information about Moss Creek!
Veterans Day at World Golf Village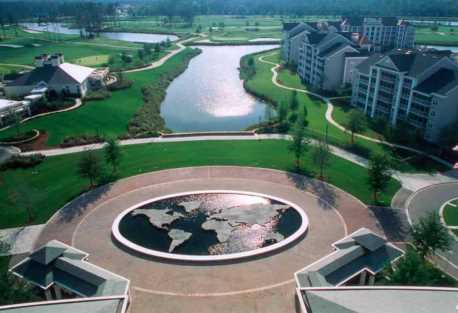 World Golf Village, FL: Honors veterans with free admission.
> World Golf Village, St. Augustine FL and its iconic on-site amenity the World Golf Hall of Fame will celebrate Veterans Day with a special promotion. Over the weekend of November 9-11, all active duty military, veterans and their dependents will receive free museum admission to the World Golf Hall of Fame.
They'll also get to take two shots on the Challenge Hole for the special price of just $5 (or five shots for $10). Must present a valid U.S. military ID.  Send me more information about World Golf Village!