GCH Network e-News
Communities On the Water & the Golf Course
August 3-August 5, 2018
TODAY'S HEADLINES
* Getaways & Stay 'n Plays –  The Landings Discovery
* Community News and Updates – Sea Pines Renovations
* What's Going On At… Daniel Island Music

Homes for Sale This Week on Golf Course Home
> Treasure Lake, PA Waterfront 3BR $395,000
> Balsam Mountain Preserve, NC 2BR $799,000
> GlenLakes, FL 3BR, Pool $349,000
> Palmetto Bluff, SC 1-Level 3BR $849,000
WHAT'S TRENDING ON GOLF COURSE HOME
> Book Your FL Rental Now – Don't Get Left Out In The Cold
> Toll Brothers National Sales Event Begins
> WindRiver Social, Sun City Food Truck Feast
> New Cliffs Pros, New Features at Red Ledges & More
> Doing Good Is Doing Well at These Top 20 Communities
> Top 20 Golf Communities in NA Named By GolfCourseHome
> Dog Parks at These Golf Communities Are for People, Too
> Community Farms Propel These Communities into Our Top 20
> Art Studios, Visiting Artists Inspire the Spirit
> Walkable Villages Make Golf Communities Old-Time Friendly
GETAWAYS & STAY 'n PLAYS
The Landings Discovery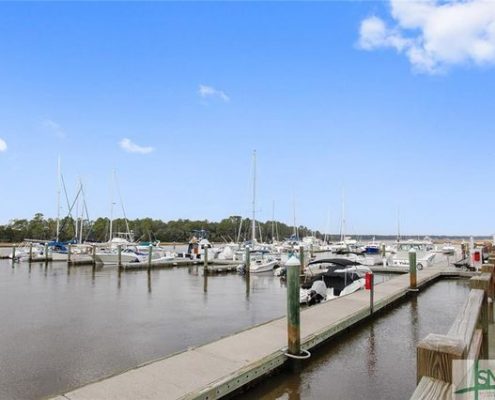 The Landings, GA: Welcomes you to explore the island.
> The Landings on Skidaway Island, GA presents an Island Discovery package for visitors wishing to experience the community's enviable lifestyle. Package includes two nights' lodging in a well-appointed island home, Guest Club Membership for the duration of your visit, one round of golf per person or a narrated boat tour for two around the island.
You also get a full access to the 48,000-sf fitness/wellness facility, pools, tennis courts and four clubhouse restaurants, bicycles to explore the island and a personalized tour of The Landings. A four-day-stay option includes an extra round of golf or a Savannah adventure, plus more time to enjoy the island. Price for three days, two nights is only $249 per couple. Price for four days, three nights is $375 per couple. Send me more about this home in The Landings!
COMMUNITY NEWS AND UPDATES
Sea Pines Renovations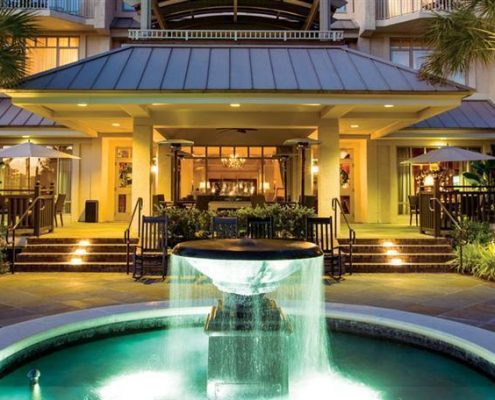 Sea Pines Resort, SC: Impressive renovations in the works.

> Sea Pines Resort, Hilton Head Island SC just announced the start of a $2.55 million fitness center renovation and expansion that will include the addition of a grab-and-go café, infrared saunas, state-of-the-art equipment and other amenities.
The project includes addition of a second floor, tripling the size of the facility. The expanded fitness center will feature a new multi-purpose room for group classes and gatherings, and a café serving up healthy fare with expansive views of the club's tennis courts and golf practice facility's driving range. Send me more information about Sea Pines!
WHAT'S GOING ON AT…
Daniel Island Music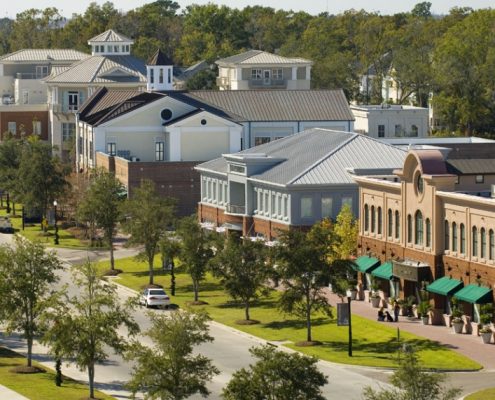 Daniel Island. SC: Hosts music event.
> Daniel Island, Charleston SC has a special musical event upcoming, the annual Homegrown Concert featuring Hootie and the Blowfish, with special guests The Blue Dogs. The performance takes place Fri., Aug. 10 from 7 to 10 p.m. at the Volvo Car Stadium on Daniel Island. Send me more information about Daniel Island!