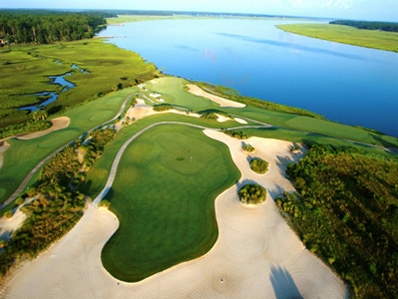 GCH Network e-News
Communities On the Water & the Golf Course
March 12, 2021 – March 14, 2021
TODAY'S HEADLINES
> Getaways & Stay 'n' Plays – Colleton River Club Member Experience
> What's Going On At… The Landings Hosts Korn Ferry Tour
> Community News and Updates – Golf Inc. Honors Red Ledges
NEW COMMUNITIES
> Sea Trail Plantation, Sunset Beach, NC – 54 holes of golf, beach access
> Ocean Ridge Plantation, Ocean Isle Beach, NC – 72 holes of golf, beach, Atlantic Ocean & ICW access.
HOMES FOR SALE THIS WEEK ON GCH
> Osprey Cove, GA Golf & Marsh View 4BR , Patio $539,000
> The Club at Quail Ridge, FL Updated 2BR Condo $299,000
> Lake Arrowhead, GA New Construction 4BR $386,900
> NEW!
> Club Car Championship Hosted By The Landings
> Debt-Free Indian River Colony Club Celebrates
> Award-Winning Chef at Palmetto Dunes
> Learning Series at Reynolds Lake Oconee
Golf Retirement Planner
> Piper's Landing Visit Packages for 2021
> Top 10 Reasons to Retire to Grand Haven – Video
> Retire to Harbour Ridge, FL – Top 10 Reasons
> Top 10 Reasons to Retire to Coastal Georgia & Osprey Cove
> Top 10 Reasons to Retire to Babcock National & Punta Gorda
> Retire to West Palm Beach, FL & The Club at Ibis (13 Reasons)
> Top 10 Reasons to Retire to Delaware (& Heritage Shores)
> Top 10 Reasons to Retire to Treasure Lake PA
> Top 7 Reasons for Retiring to Arizona
> Retire to Hilton Head and Bluffton
Getaways & Stay 'n' Plays
Colleton River Club Member Experience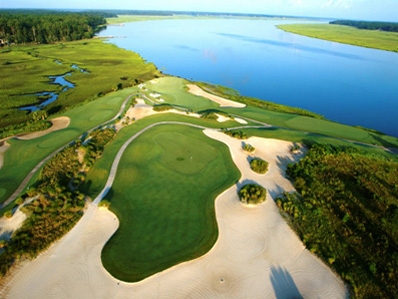 Colleton River Club, SC: Member experience w/ golf, more.
> Colleton River Club, Bluffton SC invites qualified potential members to try a Member Experience visit. The package includes two nights in a Colleton River Cottage and a round of golf on the Jack Nicklaus Course and the Pete Dye Course.
Visitors also receive lunch both days at the Nicklaus Clubhouse, Halfway Café or the Dye Clubhouse and unlimited use of the pool, tennis club, fitness facilities and the Borland Par-3 Course. A club tour and property tour is included in this visit for purchases considering property at Colleton River. Cost information available by inquiry.  Send me more information about Colleton River!
WHAT'S GOING ON AT…
The Landings Hosts Korn Ferry Tour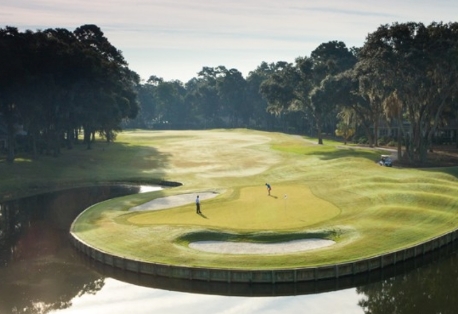 The Landings, GA: Hosts Korn Ferry Tour this month.
> The Landings, Savannah GA  is making final preparations to host the Korn Ferry Tour, the PGA Tour's developmental circuit, in the annual playing of the Club Car Championship. The tournament, taking place Mar. 25-28, is contested on resort community's championship-caliber Deer Creek Course. It's a four-day, 72-hole, stroke-play competition with a total purse of $600,000.
The event will have a traditional gallery and a full-week ticket is priced at $28, which includes access to a Family Fun Zone and other special attractions. The most exciting day of tournament week happens on Saturday, the traditional Military Appreciation Day. Fans can check out a variety of military equipment, placed throughout the golf course. On the 18th green that day there is a Military Announcer and members of the U.S. military guarding the pin, adorned with an American flag in place of the standard pin flag. Following play on Saturday there is a Military Appreciation Day Ceremony.  Send me more information about The Landings!
COMMUNITY NEWS AND UPDATES
Golf Inc. Honors Red Ledges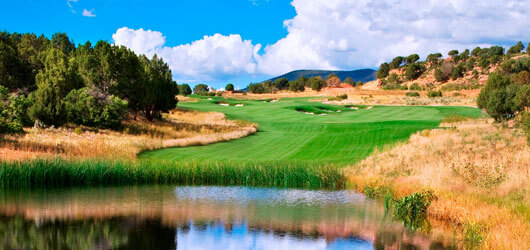 Red Ledges, UT: Receives honors from Golf Inc.
> Red Ledges, Heber City UT  was honored by the editors of Golf Inc. magazine in the Aquatics Category of its 2021 Amenity of the Year competition, taking first place. The award cited the Village Center pool complex at Red Ledges for its superior design and functionality.
First opened in 2019, the resort-style complex features a 144-foot water slide, lap-swimming lanes, a water playground, lawn games, plus a poolside bar and grill. The complex has been further expanded to include such features as dressing rooms and showers plus a playground and a year-round hot-tub with a mountain view.  Send me more information about Red Ledges!